In Conversation With
Donna Larotonda from Jagged Metal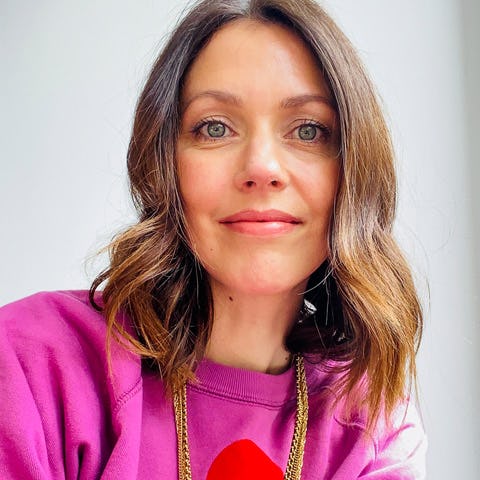 A conversation with Donna Larotonda about vintage jewellery with a glittering past and a bright future
Founded by Donna Larotonda, Jagged Metal is a curator of statement vintage and preloved jewellery from the most desirable fashion houses in the world. Jagged Metal is dedicated to those who want to elevate their everyday, scouring the archives of the
best designer jewellery to find pieces with a glittering past and a bright future. Inspired by the 70s, 80s, 90s and early millennium, times of ambition, creativity and hedonism, Jagged Metal brings a collection that feels right for right now.
Can you tell me a bit about your background and how you ended up working with vintage jewellery?
I've been collecting for over 10 years now. It has always been a passion and a hobby. I've loved fashion since being a teenager. Designer vintage jewellery specifically started about 10 years ago. Then, five years ago, I was on maternity leave with my daughter, and I just thought maybe I could turn this into something bigger, so I started out slowly, enjoying it more as a hobby. I have a good eye for curation and a very clear vision of making vintage feel contemporary. I've always mixed designer with high street with vintage. I love that kind of philosophy. And interestingly, Coco Chanel herself was very passionate about making luxury accessible to everyone, making it more affordable. She wanted women to experiment, to find their own style, and to mix and match. I believe in not being tied to this prescribed way of dressing and being. I guess I come at this business more as a fashion expert than an antiques expert.
Any specific eras you are attracted to?
I started collecting pieces from the 70s, 80s and 90s – these are the key decades for me, because I feel like fashion through these decades has been so much about the changing role of women in society. If you think about power dressing in the 80s with the big earrings and big jewellery, it was about this new power that women had. They were able to use this jewellery as a way of expressing that power. And the hedonism of these decades starting with the 70s through the disco era and into the 80s and its glamorous kind of hedonism with Dynasty and Dallas. Then we go into the early 90s and if you think about Versace, it is that big sort of baroque style, whereafter it all goes kind of fetishy and chokers. But again, it is about women establishing themselves as powerful beings and being quite hedonistic with it. I've always had an interest in culture and how fashion represents that. You could say my key influences are 70s disco, 80s power dressing and an early 90s rave and bit of hip hop glamour coming through as well. I feel like that is still relevant for now. Because we are not in a time where it is all about one trend. Brands like Gucci make it a look for you to experiment with, and the 70s is something that is not a trend, it is just a thing that inspires everyone, and people use it in different ways. Mixing it up and making it right for you again.
"I started collecting pieces from the 70s, 80s and 90s – these are the key decades for me, because I feel like fashion through these decades has been so much about the changing role of women in society."
I feel like that's quite particular for not only right now, but maybe the last couple of years. We no longer copy the 70s, it doesn't have to be an entire look, we take elements of the last many decades and incorporate it into our style.
I don't want to be looking back all the time, it is all about looking forward and using jewellery to make things new and fresh, to a new level. I think jewellery is about transformation. You can be wearing a casual T-shirt or sweatshirt, but as soon as you put on a big chunky chain it is taken to the next level, I am into casual, simple dressing and bold jewellery. I think French women always use jewellery so well. My friend, who is French, she's got five black dresses for her working wardrobe, and she'll just take a dress out, put on a scarf and some gorgeous earrings, and it transforms. I want to give women tools to reflect their mood everyday.
What do you look for and how do you select your pieces?
From a vintage point of view, I focus mostly on 70s, 80s, 90s but I'm also starting to think about how the early millennium is now the next era of vintage for young women. For girls and young women in their late teens and early twenties there's that whole Y2K moment, which is the vintage story for those girls, so I am trying to think about how that moment is reflected. I have started to collect a few early 2000s pieces, like Dior, which was huge at that time. It was very hedonistic time, and coming out of the late 90s grunge, everything was becoming much more groomed and glamorous again, with Sex & the City and that feel. There are these moments that are reflected in jewellery that I am interested in, these inspirational moments in time. Pieces can look glamorous, but they can be toned down to make them relevant for everyday life. I look for the wearability of a piece and whether it fits with a T-shirt, and if it feels right in a modern woman's wardrobe. I love the bold chunkier jewellery, something that makes a statement
It's funny, because for me, with the early 2000s, it is the first time I experience that coming back of something that I've worn before. It adds another layer to it, for me personally, to remember those pieces.
You never want to go back there and replicate what it was, but it is quite nice to take elements. My era was the nineties, it was my formative years of being a teenager and coming into my early twenties. I like to take little bits of that time, because for me it has personal meaning, but I definitely don't want to go back! The most important things are quality, materials and wearability. I do tend to focus more on the designers that are the most in demand, so Chanel, Dior, Givenchy, Gucci and Celine, but then I will also look at pieces from Prada, Moschino and Valentino that are saying something quite different, but which are iconic for the era that it was designed in. Quite simple lines, nothing too fussy, I really don't like anything too ornate and intricate, like flowers. For me, it is much more about big, bold, simple and timeless.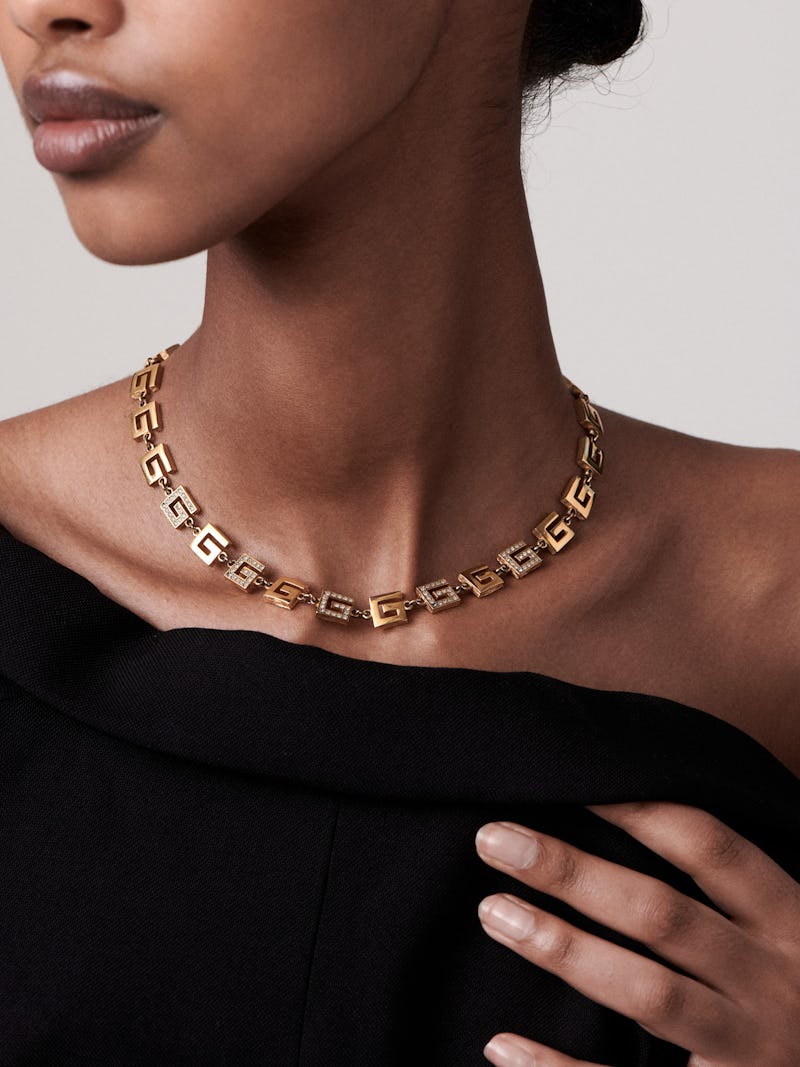 And the edit for Finematter, I guess that is precisely what it is?
Looking at Finematter, I thought about the sort of woman who would be shopping with you. Obviously, it is high end luxury, but I did feel like she is a contemporary woman and not after anything too fussy. I felt that "striking simplicity" summed it up. I also thought about Scandi women. She wants something bold, but there has to be that simplicity to it as well, and something that is versatile. I think, if people are going to invest in a piece, it has to be something that can work across all occasions, something that is not only going to work with one outfit, but with our entire wardrobe.
Do you have a personal favourite, or is that too hard to say?
I only ever buy pieces that I would want to wear myself, so every one of them feels quite special for different reasons. In the Finematter collection, I think the big Chanel cuff is amazing - almost like armour; it is a quite striking 90s piece with the big CC. It feels like a powerful statement, and I love that whole 90s power thing. Then I love the very delicate Givenchy little G choker, which is quite subtle but quite disco, it has got that 70s vibe. Then there is a very chunky long Givenchy chain, which again is quite a powerful statement, but subtle in its simplicity. It is that versatility with a statement feel.
And maybe you can tell me a little bit about the name, Jagged Metal?
It all started because of Bianca Jagger. I always had this obsession with Bianca Jagger in the 70s, and particularly her at Studio 54, and her time with Mick Jagger. She was like a muse to me, and one day, the name just sprung into my head. It started with that, and I thought, it just sounded right, and it worked. 
It does work, it works really well. You get these images from the 70s and 80s, it speaks into that universe.
And I think Jagged Metal also represents something that isn't entirely perfect and not too groomed, it has a sort of casual feel as well. There is a kind of accessibility within it as well. 
Selection of
Jagged Metal pieces