In Conversation With
Jennifer Gibson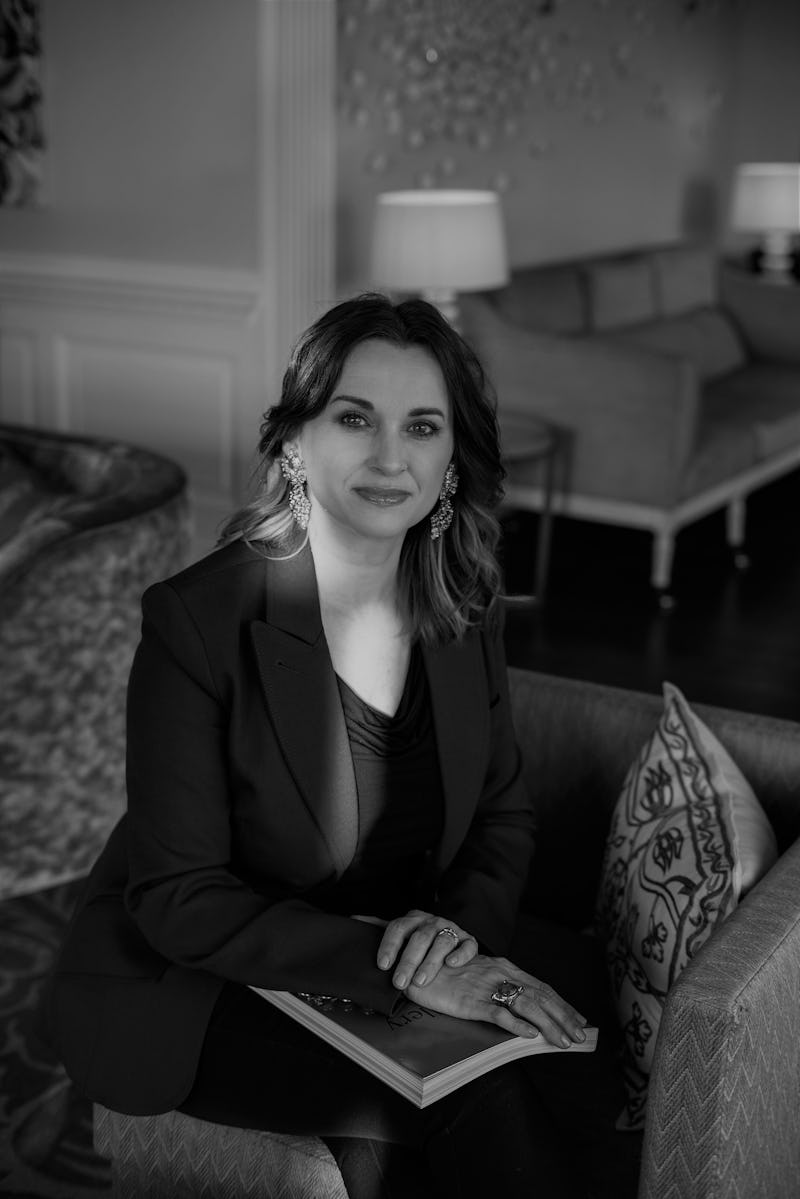 A conversation with Jennifer Gibson about her world of unique and incredibly vintage finds
With a lifetime of experience, Finematter vintage curator and expert, Jennifer Gibson founded her brand in 2016. She curates rare and stunning pieces of the world's most sought-after vintage jewellery, making her collection truly unique. With a beautiful selection of finds from Chanel, Dior and
Givenchy, Gibson's impeccable taste is what makes her collection and the Finematter edit so special. Here, Finematter chats to her about her background in vintage jewellery, costume jewellery as wearable art and her golden rules when sourcing her dreamy pieces.
How long have you worked with vintage jewellery and what's your backstory?
I've been involved with jewellery all my life. I grew up in the antique's business, and I literally spent my teenage years learning the trade, buying and selling with my mother. It was very hands-on. It was an amazing way to learn and I don't think you can ever replace that. Even though I have a lifetime of experience, it wasn't until 5 years ago, that I took the leap and started my own brand. I worked in pharmaceuticals for nearly thirty years, but I always stayed close to my mother's business, always collecting. You could say it is in my blood. I have never stopped looking, searching, researching. I have a huge library here behind me; the shelves are about to give! It has always been a passion and for a long time I thought about having my own business. Five years ago, I decided to go for it. I didn't know what to expect but when I look at what we have achieved, I am really proud. I have experience across the board with jewellery, but it was always the costume jewellery that I was most drawn to. And at the end of the day, the most important thing and what matters most to me is reconnecting or connecting these pieces with the right person. I invest a lot of energy into sharing my expertise to help the pieces come to life. Coming to Finematter or my site should be an immersive experience for the customer. It is about immersing themselves in that beautiful world, that unique world of vintage finds from the last 100 years.
As you just mentioned, you were drawn to costume jewellery. What is it about costume jewellery that drew you in?
It is the art and the artistry. To me, it is wearable art and I think it can be very powerful. Typically, our profile is a woman who is confident and knows how she wants to convey her own style through unique jewellery. You can really amplify your look with this wearable art. There are seemingly no boundaries with costume jewellery because the materials typically don't have high intrinsic value; mainly metal and glass. This means the makers of these pieces didn't really have any constraints. They could play around, experiment. They didn't have the same risks as working with precious metals and stones. Gabrielle Chanel was of course a major innovator in mixing faux with fine and in the end, she mainly wore and became most famous for her faux jewels. Originally, Coco's faux jewels were frowned upon in Paris and by the high jewellers on Place Vendôme especially but Coco symbolized class. She and the costume jewellery industry that followed brought that class to women of all levels of society and eventually by the 1940s and 50s fabulous costume jewellery lines were expected from the design houses.
"It is special because it has a journey and a story already. We don't often know what particular journeys and stories, but they've lived a life, and they come from times gone by and yet they are still really relevant now."
It is a really interesting perspective, the lack of limitations with the materials, and the fact that you can do other things than with precious metals.
Back in the day, you had to be very wealthy to possess jewels big enough for people to notice, but then costume jewellery came along and it allowed women across society to experiment. Suddenly, they were not only adorned and noticed; they also had fun with it!
And still a lot of workmanship goes into these pieces even though it is not precious metals?
Absolutely. Let's take an example from the Finematter edit. The earliest piece we have is the Christian Dior hoops with the jade green glass cabochons. In the era of the 50s and 60s when they were made, the designers would have spent a lot of time creating those pieces and there would only have been a small number of that design. I cannot say if it would have taken the same amount of time as a fine jeweller but a lot of work went into it. A lot of jewellers working under the designers of the fine houses would subsequently work at the costume jewellery companies and carry through the vibe and the look from fine jewellery. It is not that different from today where people are inspired by the top end of fashion too. Back then, they were inspired by the high jewellery, and they would make costume jewellery similar in appearance and influence.
Are there any periods that are especially attractive to you?
I am very fond of the Christian Dior years. He founded his house in 1947 and died ten years later. When I spot a piece from those ten years, I have a hard time letting it go. Because he was there, he was alive. I truly love that period of time from Dior. But I also love what Chanel did in the 80s and 90s with Victoire de Castellane and Karl Lagerfeld at the head of the house. It was the time of runways and supermodels. This period is just incredible and we are seeing a huge revival of pieces from that time. They are very hot at the moment. We've got some beautiful ones in the collection. Particularly, the Chanel leaf necklace with pearls. It would have been made for Chanel by a Parisian maker called Robert Goossens. Goossens worked with Coco Chanel from the mid-50s and there are entire books dedicated to the jewellery he made. He worked with her until her death in 1971 and kept making jewellery for Chanel after she died. We are lucky that he made some incredible pieces in the 80s and 90s, and I am almost certain that the leaf necklace is one of his. It is really beautiful and it's so exquisitely made.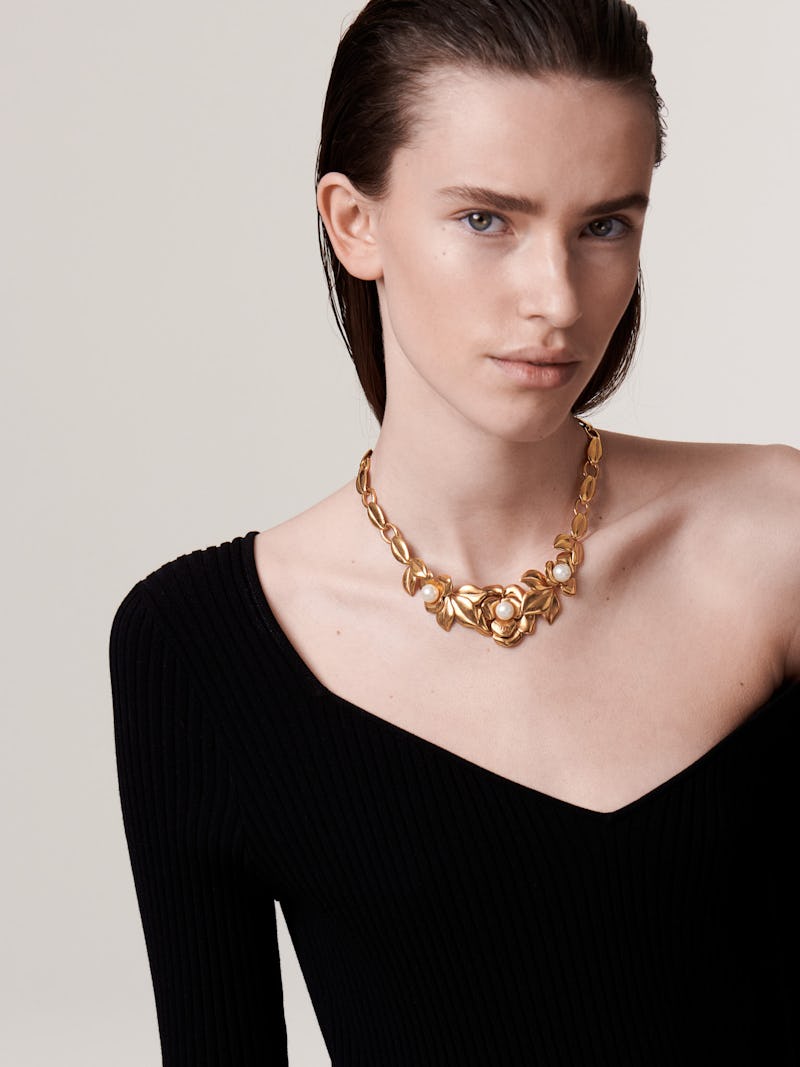 These stories make one appreciate these pieces even more!
To me, when done well, the best vintage is soulful. It is a soulful experience.
You can tell that a lot of research goes into finding these pieces, so maybe we can talk a bit about what you look for and how you select pieces?
My golden rule is that it has to jump out at me, it is an instinctive moment. It doesn't matter who the piece is by as long as it speaks to me. It could be for a lot of different reasons. It might be very loud and very bold, or it might be very old and rare, making it special that way and I would notice it because it survived all those years. The second mental step I take is looking at the condition. It has to be great. Only if it is a more historical and collectible type of piece will I accept anything less than great. The final step is the designer. If it does have a designer name, that's perfect, because it elevates them a little bit and it makes tracking down the history of the piece a little easier. But in the end, the key is the piece must speak to me. This is where, whoever is sourcing, their eye and attraction will come through in a collection. It is an individual feeling; they will gravitate to a certain look and to a certain style. I think I have honed a great eye over the years, and I ask myself, every time, 'Does this stand out?'.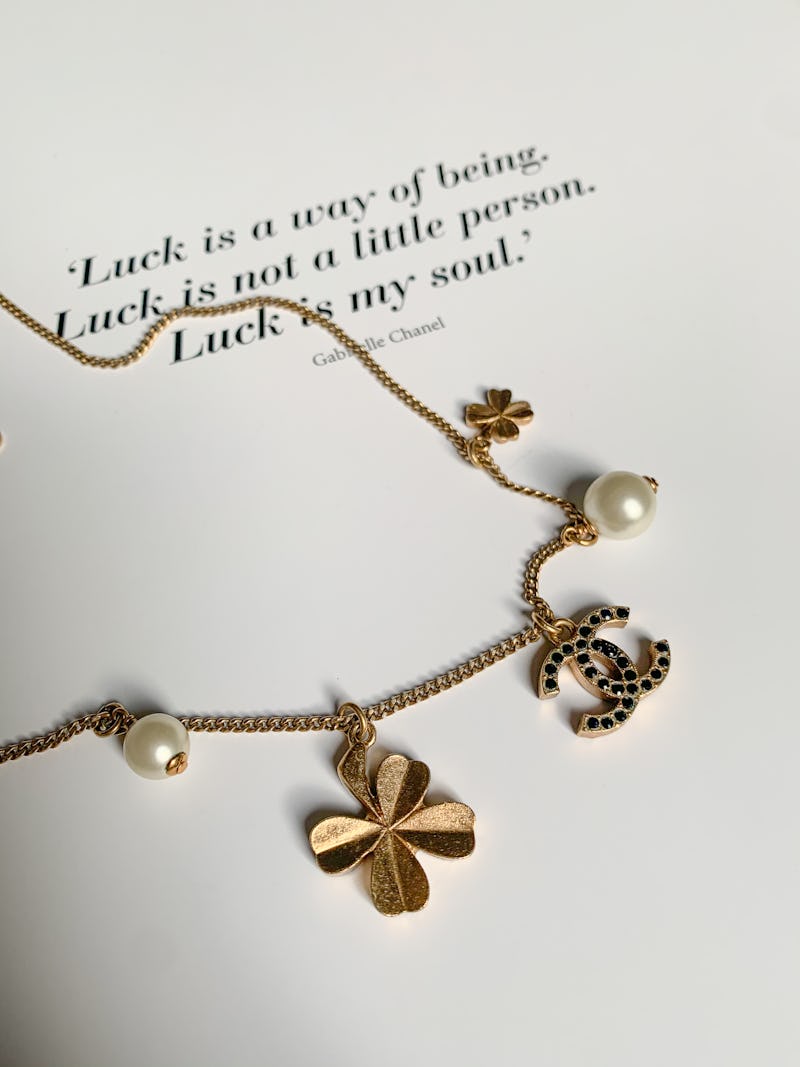 I have the impression that you have quite a collection yourself, what's your favourite piece in your collection?
I met with the curator of the Christian Dior exhibition at the V&A and she chose a rare piece from my personal collection. It has to be that piece. It went on display in the Dior in Britain room. It was a beautiful moment, and such a huge experience from a personal perspective. It was like a little girl's dream come true walking into the V&A to a Christian Dior exhibition to see one of your pieces. I went nine times; the exhibition was so amazing. The piece is called 'Bal de Oiseaux'. It is a necklace with little birds and crystals and matching earrings made in the mid-1950s by Christian Dior and Mitchel Maer, a London-based jewellery maker. It was Dior who asked Maer to make pieces for him to sell. Christian Dior was massively innovative in business, initiating and creating a lot of the business models that big companies use today, like the out-licensing and the partnerships. They would likely have sat together, the two of them, designing these pieces. Our research indicated there's probably only 25 to 30 of that design, so it is special and very rare. I've bequeathed it to the V&A now, because that's where it belongs. 
And how about your customers, what makes people buy vintage jewellery?
I think it is the opportunity to be different and unique. They find it more meaningful as a purchase and as an acquisition. It is a thoughtful purchase. It is special because it has a journey and a story already. We don't often know what particular journeys and stories, but they've lived a life, and they come from times gone by and yet they are still really relevant now. That's another thing I look for when I am sourcing: if it translates today.
Is it hard sometimes to let it go?
Yes, very occasionally, when I let something go, it will haunt me. I've learnt and now I let things rest before I decide. If I am really torn, I just let it rest a while longer. But ultimately it is hard to let anything beautiful and rare leave me – which brings us back to the artistry of these pieces. I think this also has to do with the fact that I never buy purely with the commercial hat on. I will never buy things only because I think they will sell. Not, if I don't like them. It wouldn't be true to my eye, my curation and its fit in the overall collection. That's the beauty of what I do, that every piece is curated, hand-picked and unique.
Selection of
Vintage Jewellery