Designer interview
AEKT Studio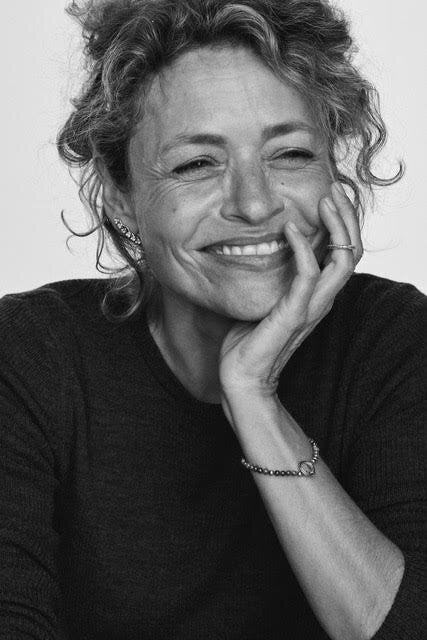 Beautiful and traceable diamond jewellery to treasure for generations
AEKT Studio is founded by Kathrine Zobel, who, as a qualified gemologist and diamond grader, is one of the first designers to offer an entirely traceable diamond jewellery edit. The entire journey from mine to end product is documented in a 'passport'
to offer full transparency on sourcing, methods and working standards. The designs are innovative and edgy and bring to life the beauty and sparkle of the diamonds - enhanced by expert craftsmanship.
What is your background and how did you end up in jewellery?
It was a bit of a coincidence. I was in the beginning of my 20s and was working in London. One of my very dear friends urged me to take this education at the GIA, and he set it up for me. I went to Vincenza, did both my design and gemmologist degree at the GIA lab. And I've never looked back.
For someone who doesn't know jewellery, what does GIA mean?
GIA is the Gemological Institute of America. Before GIA created a shared language, gemstones were measured in different standards depending on country and area. GIA made an international way to categorise the stones, so that we all speak the same language.
You've been in the industry for 25 years. You took that knowledge and started AEKT Studio. Why now? Why did you finally decide to start your own brand?
First of all, I was working with jewellery and I was increasingly sad that we were not able to tell where our jewellery and, more particularly, our diamonds came from. It is one of the most precious elements, with one of the most interesting stories, and something we carry on us for generations. We wouldn't even know the mine it came from – or where the stone had been cut. That was my motivation, and it continues to be my motivation. And then, I was not ready until now, I did not have the courage before. But if I didn't do it now, I probably never would. I had the strong motivation, but I also had to be pushed to the edge of a cliff, to finally gather the courage to do it. And that's how AEKT Studio started.
Why diamonds? 
In a gemological sense, no other stone comes near a diamond. The light reflection is higher by many times than any other natural gemstone, and its hardness gives it incomparable durability. Both adds to its physical beauty. Also, you must start somewhere, right? Why not start with diamonds?
Your designs are quite classic, I'd say, but maybe you can explain more about the aesthetics?
It is not necessarily a conscious thing, but the diamond is always my starting point. That means that I always try to set the diamond so that it gets the most ideal circumstances and security. It should be set for the best light reflection and so that it can be used every day for generations.
"Also, you must start somewhere, right? Why not start with diamonds?"
What is your creative process like?
Painful. Very painful. I rarely know the way from idea to final piece, I just set up some categories I work with. I don't know where I am supposed to end. As in meditation it takes contemplation, but also struggle. And then suddenly, it makes sense, and it is perfect. I only feel it when I get there, not even when I am close. It takes a lot of energy.
So it is only in that specific moment that you know that it's done?
Exactly. It can be when I sit with my drawing paper, or it can be that suddenly, I envision it. And then everything comes together: the values of the stone and of the everyday. It must have a perfect balance: when the diamond is protected but floating in the air.  
What does your TrueTrace policy mean?
It means that we always know what mine the diamond comes from. Right now, our diamonds come from Botswana, and we always know what exact mine it comes from. We have chosen Botswana, because the mines in Botswana are partly owned by the government and the country's people. The diamond industry has greatly contributed to Botswana's economy and to the welfare of the country.
What does the diamond passport mean?
All AEKT Studio jewellery comes with a Diamond Passport. It will tell you what mine the diamond comes from and where your diamond was cut. All our faceted stones are cut in Botswana. That means that instead of shipping the diamond to another country to be cut, you keep the knowledge, money, and education locally. Instead of just extracting and exporting the raw material. Not only does the diamond have a passport with information about the mine, it is also laser-engraved with AEKT and the name of the mine. Additionally, the passport tells you the full journey of your precious piece of jewellery, from the mine to where it is casted and made in Germany. Every part of its journey is traceable. 
For your bracelets, you work with a new way of cutting diamonds, right?
Yes, we use diamonds that are cut completely round, like a globe, without facets. The colours of the diamonds are all the natural colours of diamonds. Typically, in different grey nuances, but also in green and red and semi-transparent. It's a subtle take on diamonds and the discreet and discerning version of a diamond bracelet; less loud but beautiful. It is great in combination with white diamonds and perfect in combination with the watch that you don't want to scratch as the round cut is uniquely gentle on its surroundings.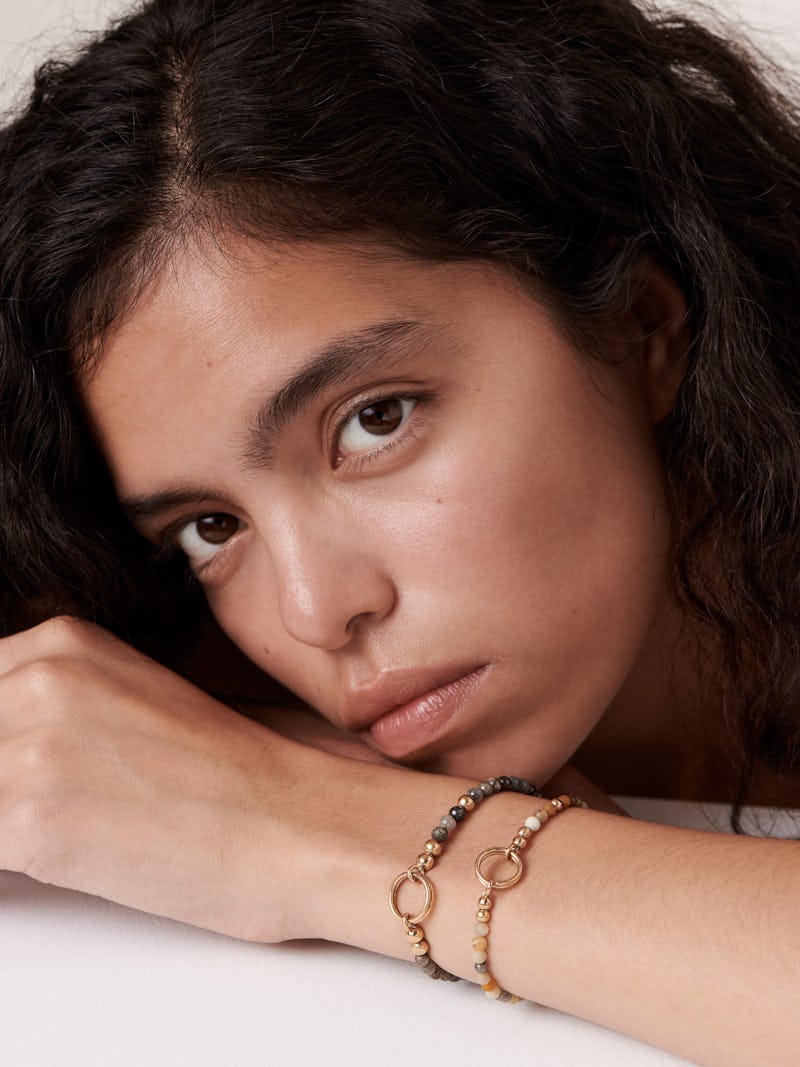 Continuing with the bracelets – you have the round diamond, but what about the other globes?
On this bracelet [that Katherine is wearing for the interview, red.], we have used horn boss from the musk ox in Greenland. We use horn boss found in the ice from animals who've had a natural death. It is then sent from Greenland to Denmark to our woodturner who makes each horn boss globe by hand. Every globe is unique and varies in soft ivory colours. This is one of our important Nordic adventures.
Now we talked about the diamonds and stones, but maybe we can talk about your gold too?
We only use 18 karat recycled gold from a German refinery.
Finally, what does jewellery mean to you?
To me, jewellery is a very personal possession. We wear it close to our skin, we put it on first thing in the morning. We wear it in our most private moments, but also our most celebratory. So, it must be comfortable. It is very important for me, and I make jewellery that is durable enough to last for generations, but my wish is also that it is so beautiful that you want to keep it and pass it on through generations.
One thing is your perfectionism, but there is also a thing about quality?
Quality is very important for us, which is part of making our lives difficult. But I feel very blessed that I am always allowed to strive for the highest quality. From selecting the highest quality of diamonds to working with the best diamond cutters, and the craftsmanship of the jewellery of course! We have chosen to have our pieces made in Germany, because that's where I can work with some of the best jewellers in the world. When we pass a piece of jewellery on to the next person, it makes the whole difference.
And what does it give that person, more than the piece of jewellery?
My wish and my inspiration in life is that we wear this piece that can also bring us light and happiness and be an inspiration to live our lives. That's why the story of the piece of jewellery and where the diamond comes from is so important; the way it's crafted, how it's come the whole way, because it makes this so much stronger.
Shop jewellery
from AEKT Studio