JEWELLERY STORIES
Amanda Nørgaard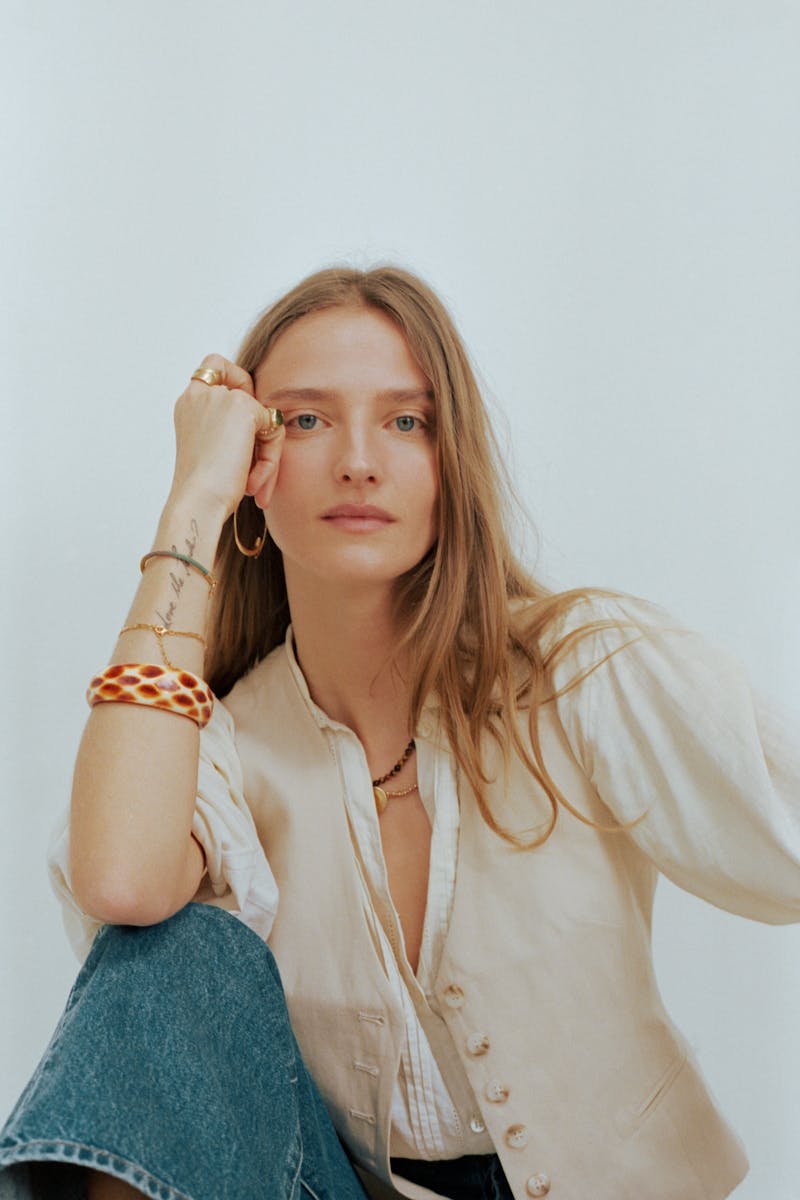 Name: Amanda Nørgaard
Occupation: Creative Entrepreneur, Kundalini Yoga Teacher and Poet
What jewellery did you wear in the portrait? Gold rings with diamonds, rubies, emeralds and green tourmaline, gold earrings, tiger eye necklace, gold tantric necklace, vintage and gold bracelet, Cartier Tank watch.
What is your own favourite piece of jewellery, and why? My Cartier watch and Gold Snake Ring with diamonds and ruby eyes. The watch is very dear to me, as it is a gift from my parents who wanted to give me a token of their love and pride. Earlier that year I was cruising through Beverly Hills after finishing work early. In the midst of all the Beverly Bling I found my snake ring, which is a representation of the Kundalini Shakti moving through me at all times, an ode to the Divine Femme and Primal Creative energy. 
Can you describe a cherished memory connected to jewellery? Late 2019, I wanted to gift myself a piece of jewellery after embarking on the road of creative entrepreneurship. I've wanted a pinkie ring for years, as the pinkie is the finger of the planet Mercury and communication, which is what I do all day long. I co-created the ring with jewellery designer and magician Nadia Shelbaya. I told her my story and my vision for the ring. I researched on different gemstones connected to Mercury for months until I decided on Green Tourmaline. Nadia added diamonds and a few emeralds, and I received the ring a few days before Christmas. 
What does jewellery mean to you? I love jewellery, always have, always will. To me it's a sacred and an ancient ritual of self adornment. Every single piece of jewellery I wear carries a very unique frequency, which creates a unified field that moves with me. I also love the idea of passing on these very special treasures to my future children and grand-children as a way of keeping the memories and stories alive throughout the lineage. 
How do you use jewellery – do you have a daily uniform, do you wear special pieces for parties, is it embellishment, a second skin, or? I wear ALL my jewellery at all times. But if I'm feeling extra festive I love putting on a dramatic necklace. I have a big chunky Lapis Lazuli, Cleopatra's favourite gemstone, necklace which makes even the most simple outfit fun. 
Follow Amanda on Instagram @amandanorgaard_
Amanda's Finematter Favourites