JEWELLERY STORIES
Ulrikke Høyer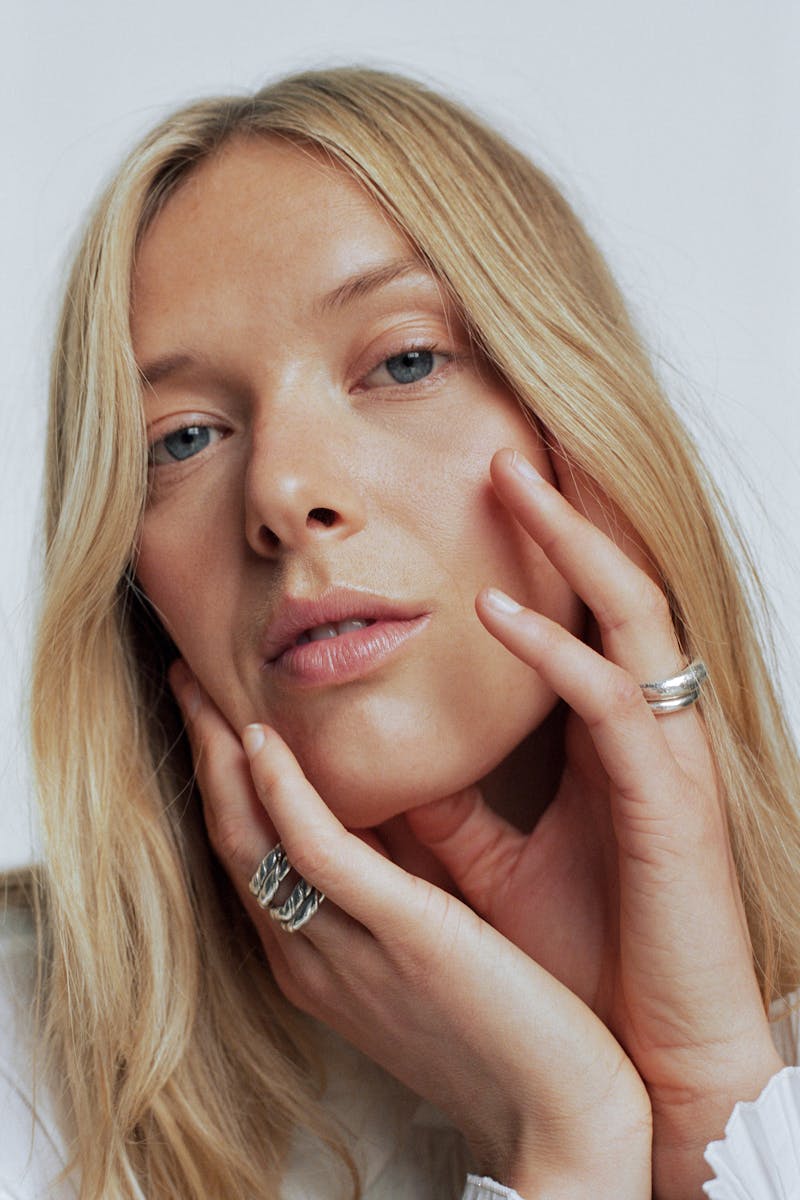 Name: Ulrikke Høyer
Occupation: Business Developer at Lyne & Lindberg, student at CBS, and model.
What jewellery did you wear in the portrait? My all-time favorite rings from Corali (right hand) and All Blues (left hand). I wear these rings every day and I love them. I don't sleep with any jewellery but these are the firsts things I put on in the morning.
What is your own favourite piece of jewellery, and why? My beloved vintage Rolex Dayjust watch. This is the finest piece of jewellery I own, and I expect to wear it for the rest of my life. It is so simple and classic yet so decorative.
Can you describe a cherished memory connected to jewellery? My dear grandmother had a very nice pearl necklace, which she decided to make 4 pair of earrings from – a pair for each of her four female grandchildren. I think it is such a nice and thoughtful gesture and surely a piece of jewellery that I will pass on to my children. I don't wear them much, but prefer to look at them once in a while.
What does jewellery mean to you? Jewellery is identity. Memories and feelings are often the reason why people wear jewellery, which I think is so nice compared to clothes which is usually worn solely because of the way it looks. I think people care more for their jewellery and are more picky – a mindset we all should adopt more to the way we consume clothes and other stuff.
How do you use jewellery – do you have a daily uniform, do you wear special pieces for parties, is it embellishment, a second skin, or? I have a uniform which is my Corali and All Blues rings and my watch. These are simple pieces but rather large pieces, so I feel like I don't need more in my every day. But when I go out, I love to wear a statement earring or necklace – big, colourful and preferably a little silly.
Follow Ulrikke on Instagram @ulrikkehoyer
Ulrikke's Finematter Favourites