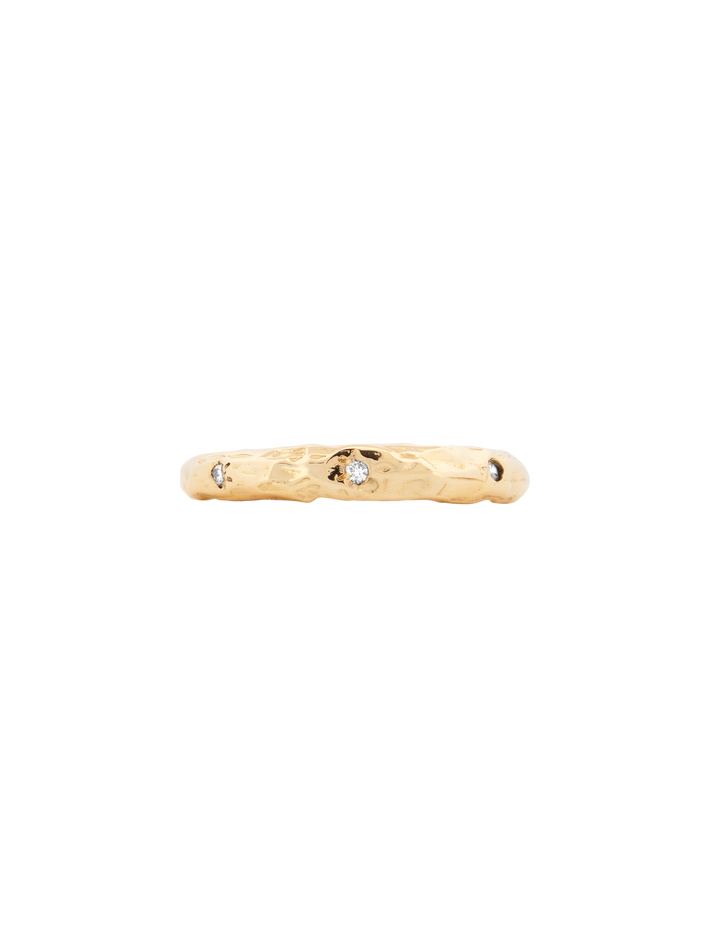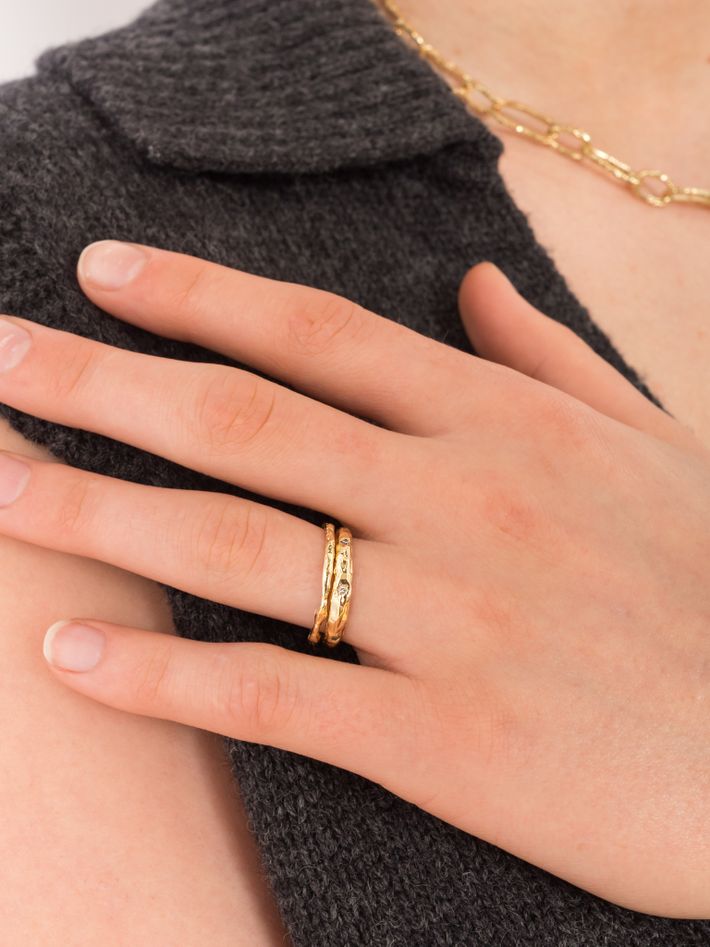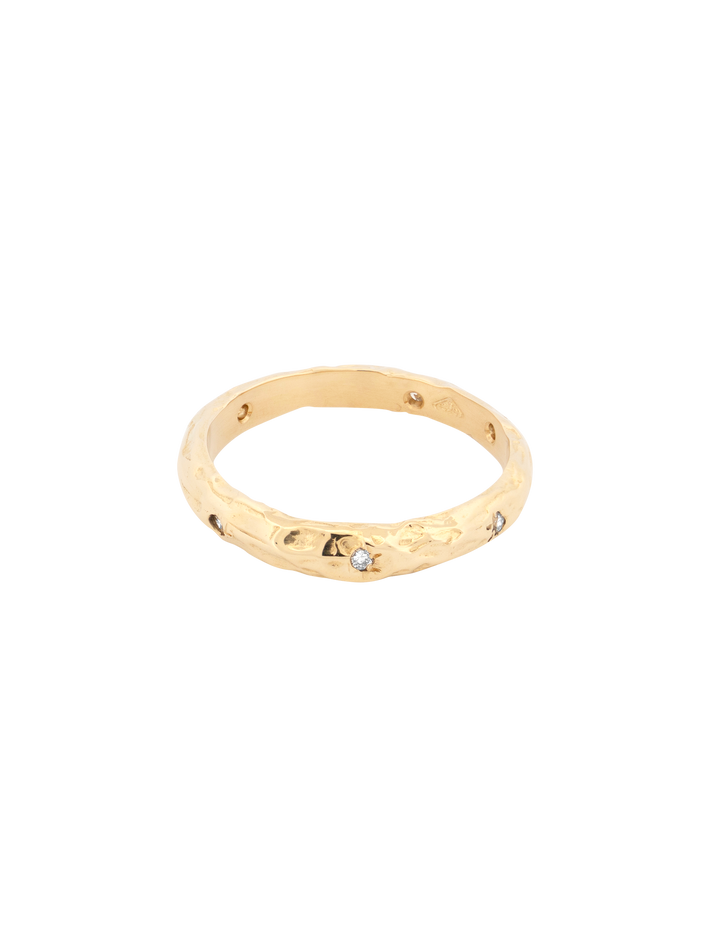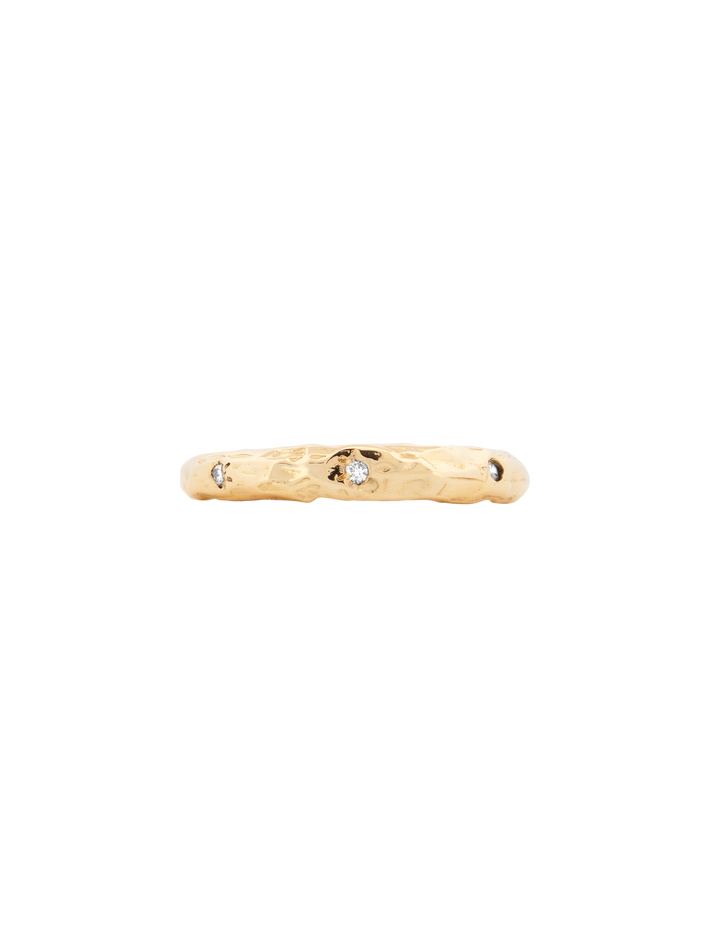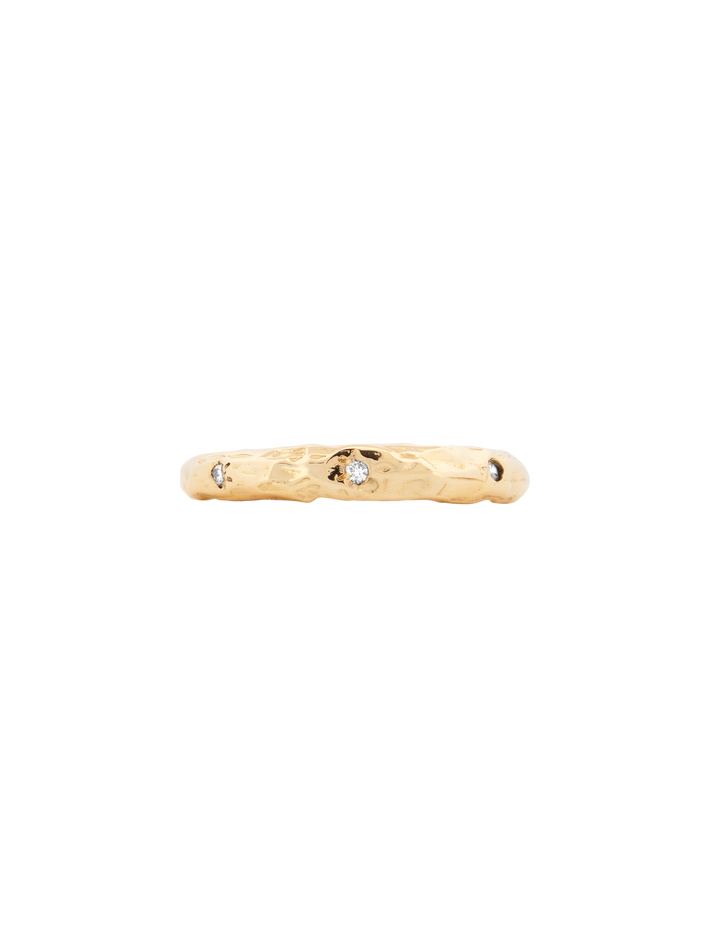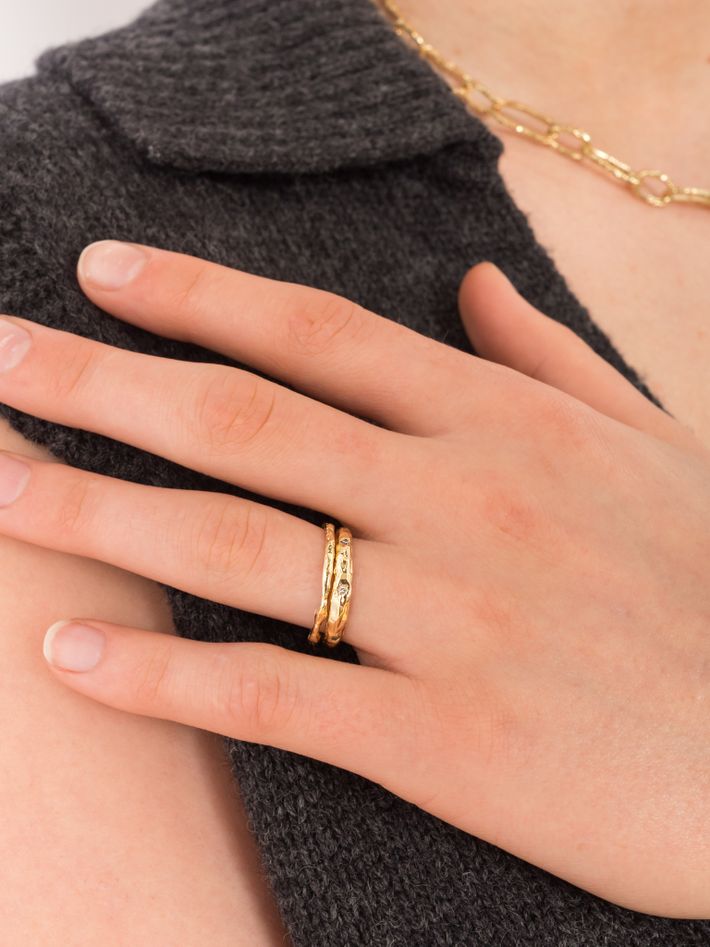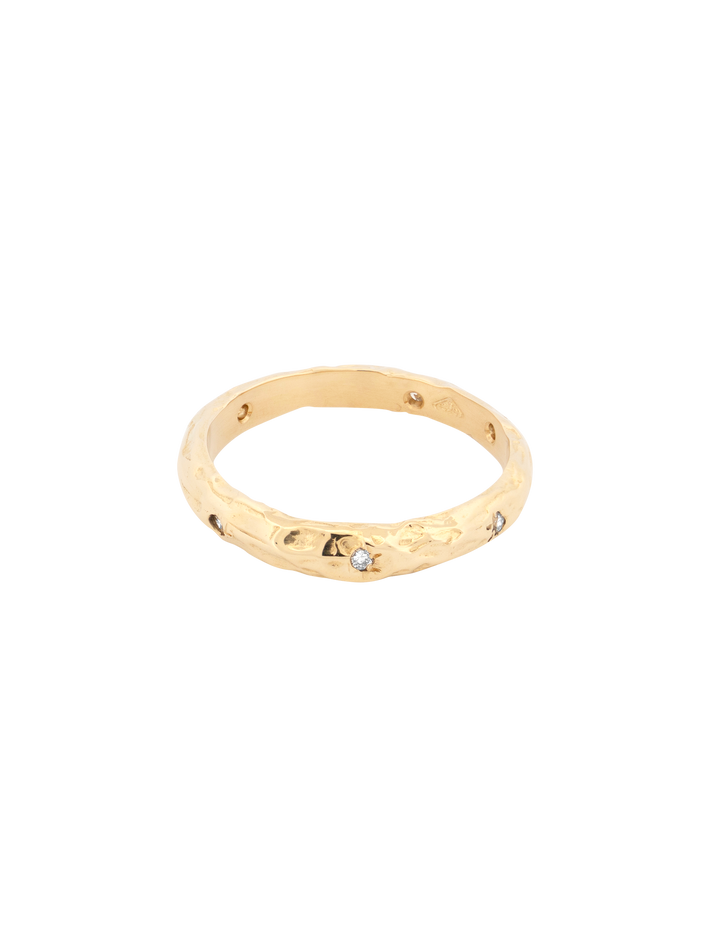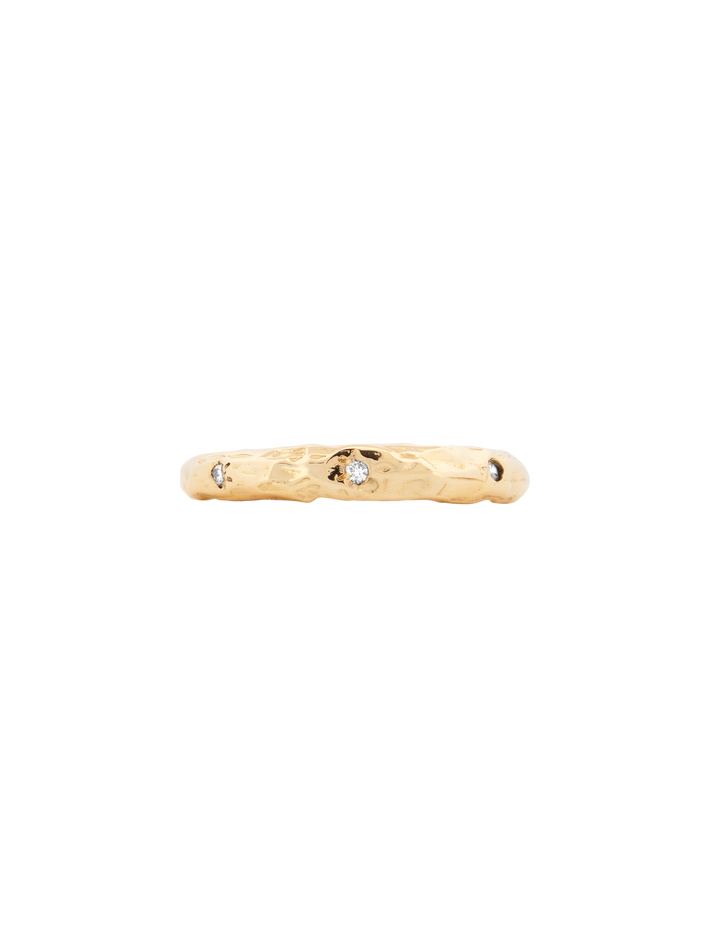 14 kt solid yellow gold
6 diamonds
---
All taxes and customs duties included
Free shipping via DHL or UPS, fully insured
Includes
certificate of authenticity
Please select an option to see delivery time ↑
Expert digest
A classic stacking ring, wear this piece alone for a minimalistic look or stack with other textural designs. Set with 6 tiny diamonds.

Our curator
Brand Recognition
Fie's jewellery is made to stand out with super polished gold and pops of precious gemstones. We especially love the new Boa collection, the snake designs with a sprinkling of diamonds.
Product details
Metals
Yellow gold
A precious and highly durable metal which comes in different golden hues depending on its purity.
14 kt
58.3% gold content, relatively hard with a subdued yellow hue, making it a popular choice for jewellery that lasts a lifetime.
Solid
Made of a single, solid precious metal or metal alloy. Highly durable, can always be re-polished to regain its shine after wear.
Polished
The surface has been polished to give it a bright shine. It can always be re-polished to regain its shine after wear.
Gemstones
Diamond
Six scattered round diamonds.
Size and fit
Wedding ring
4mm
Width
Made for you by
Fie Isolde
Old Hollywood glamour combined with Scandinavian heritage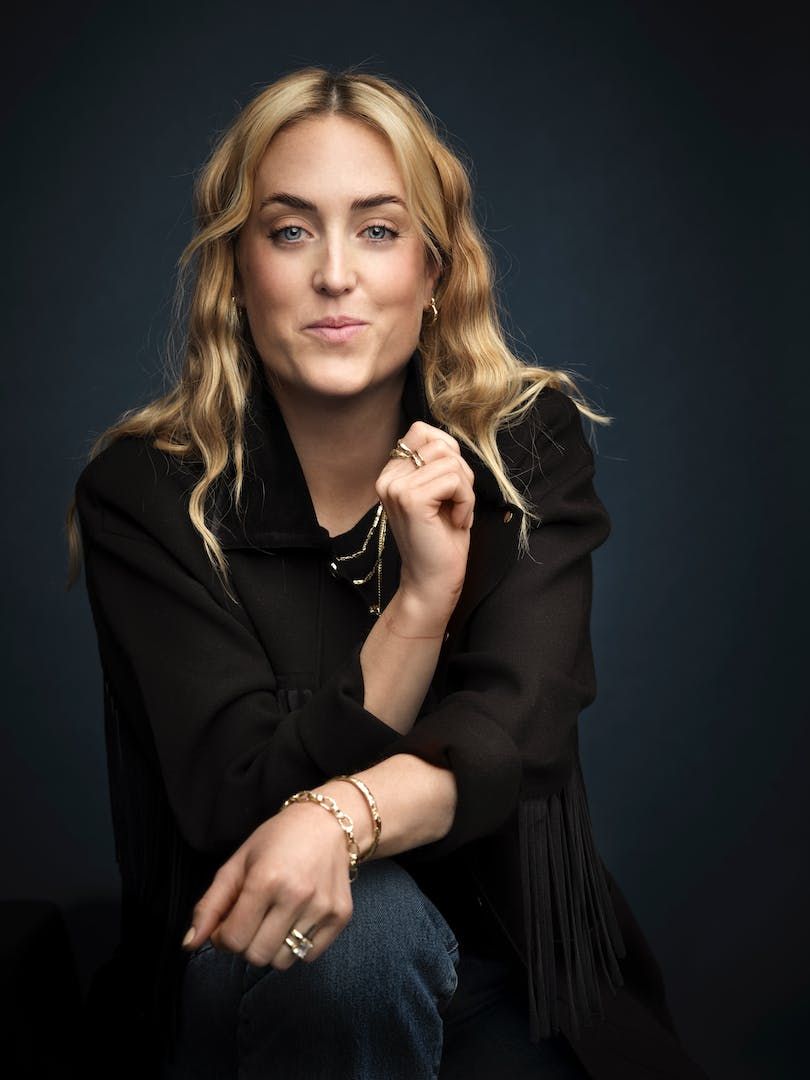 Designer Interview
Fie Isolde: "Younger people are thinking about... buying one thing instead of ten things"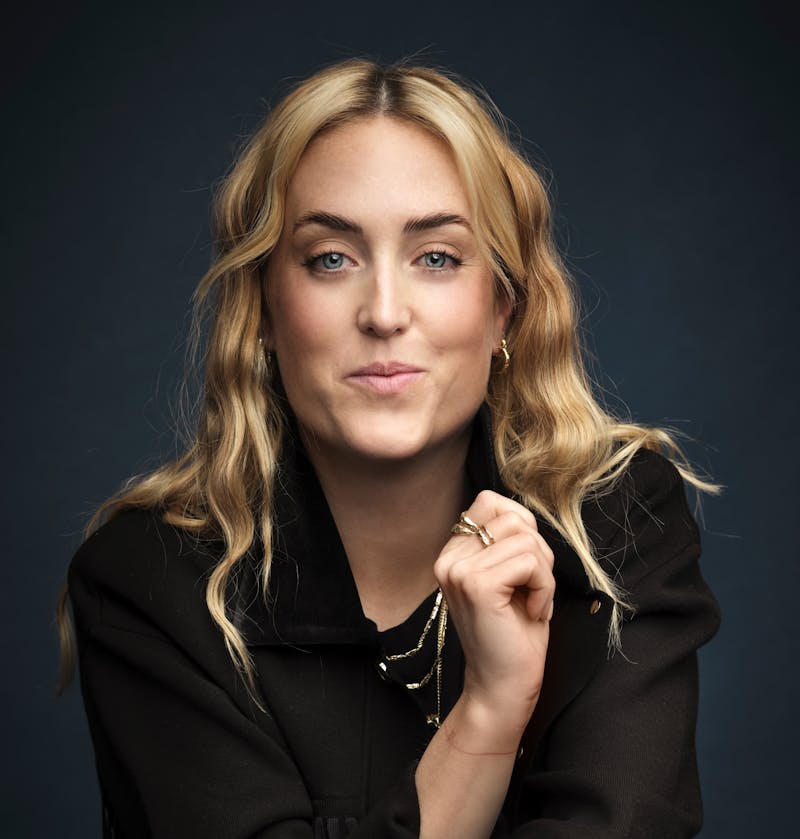 I moved to LA 6.5 years ago to set up at that point my agency as I was repping all sorts of jewellery brands and most of our retail partners were based in LA so I thought it would be easiest to set up our headquarters there.  We moved to LA with a 3 month old and set up my company. I did about 2 years of repping. At some point I thought that I knew the market pretty well and also always wanted to open my own jewellery line, so I dived into it and hoped for the best.
How important is social media to you and your company?
It's super important because if you don't have it, it will limit you. Personally, I find it super challenging to be as active as I want to be because it's time consuming and difficult. I want to involve my customers in my full journey of making a piece, but if you have to sit on the phone all day and film, you won't get anything done.
Read more
People love how we ship their valuable purchases - free of charge