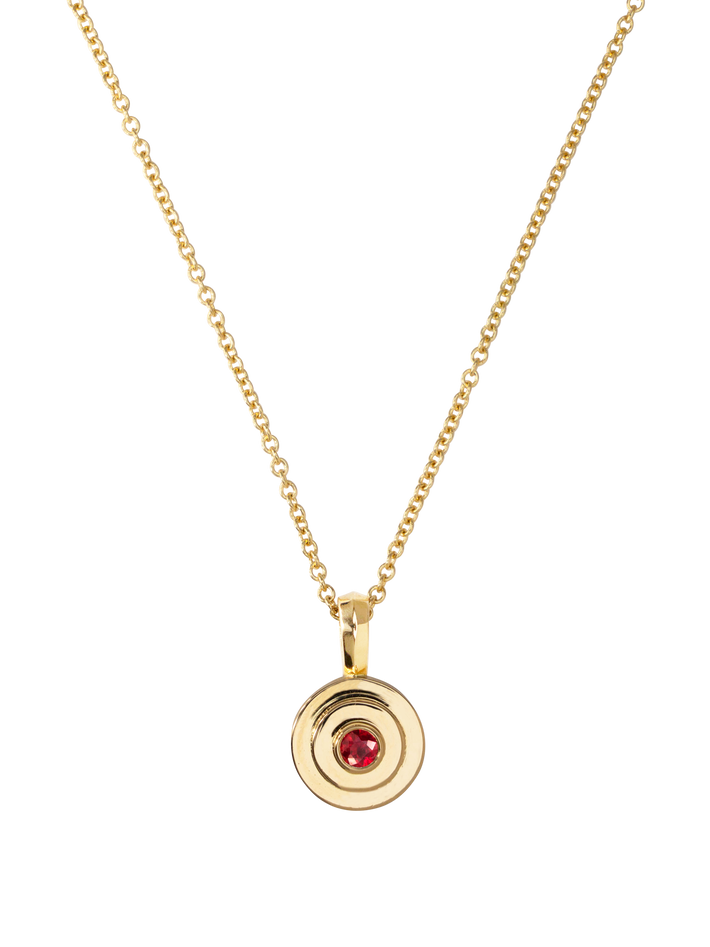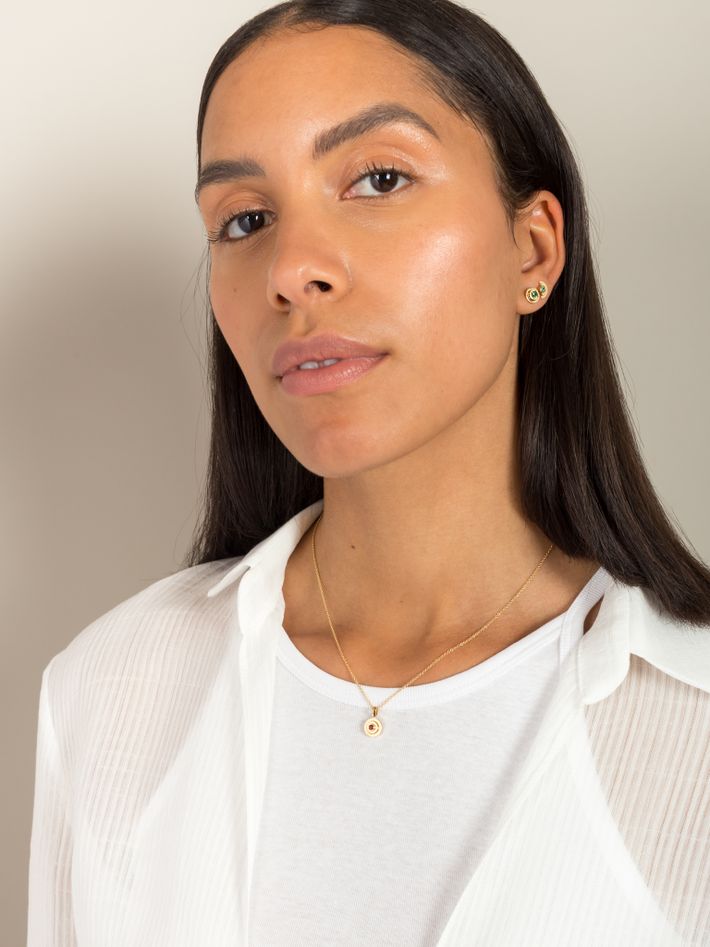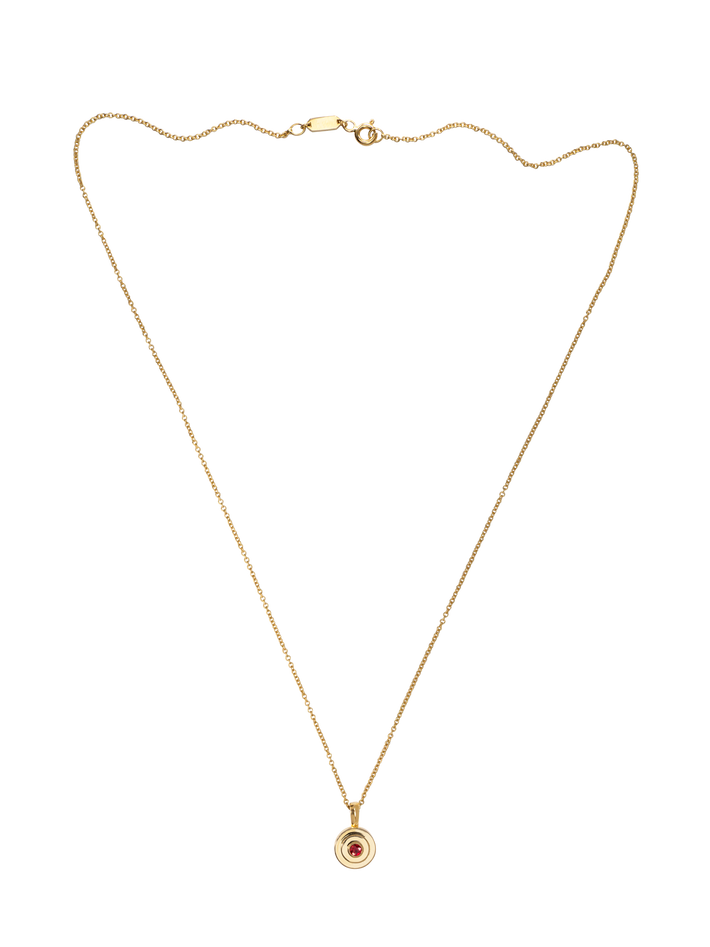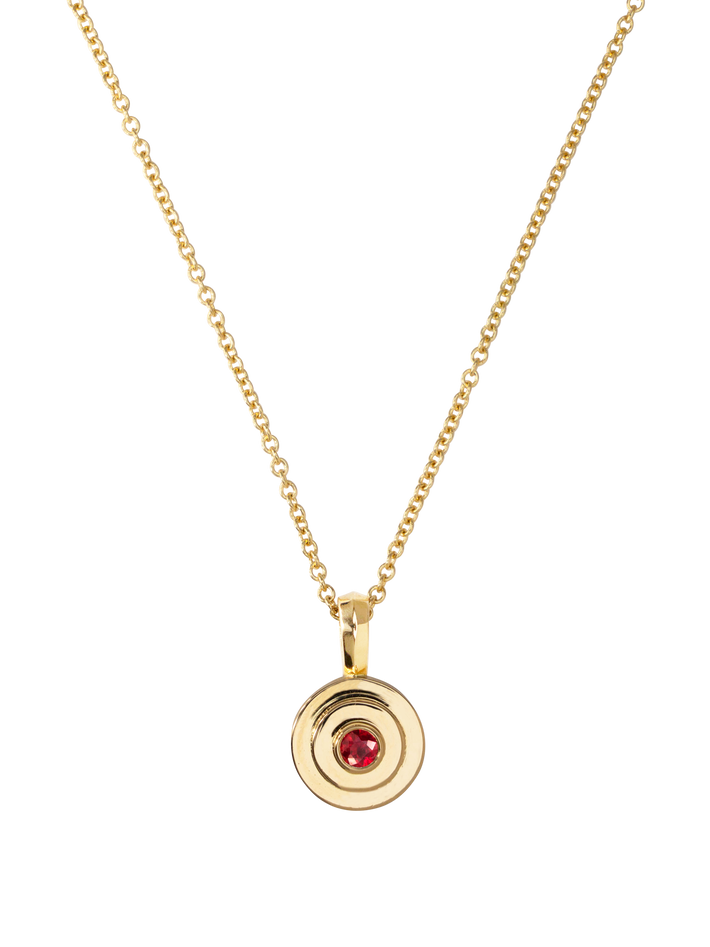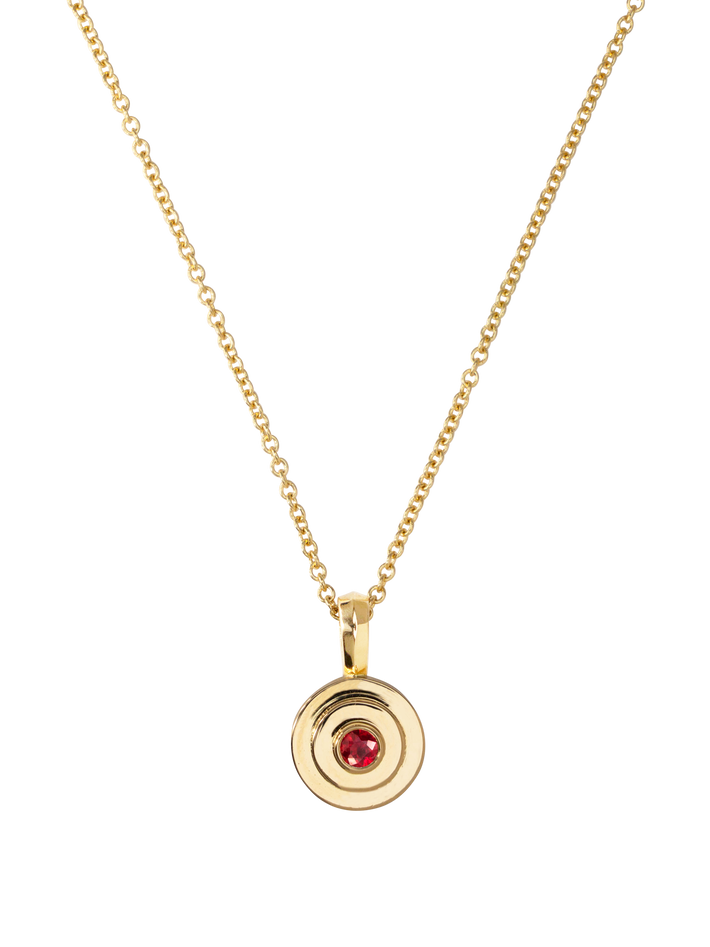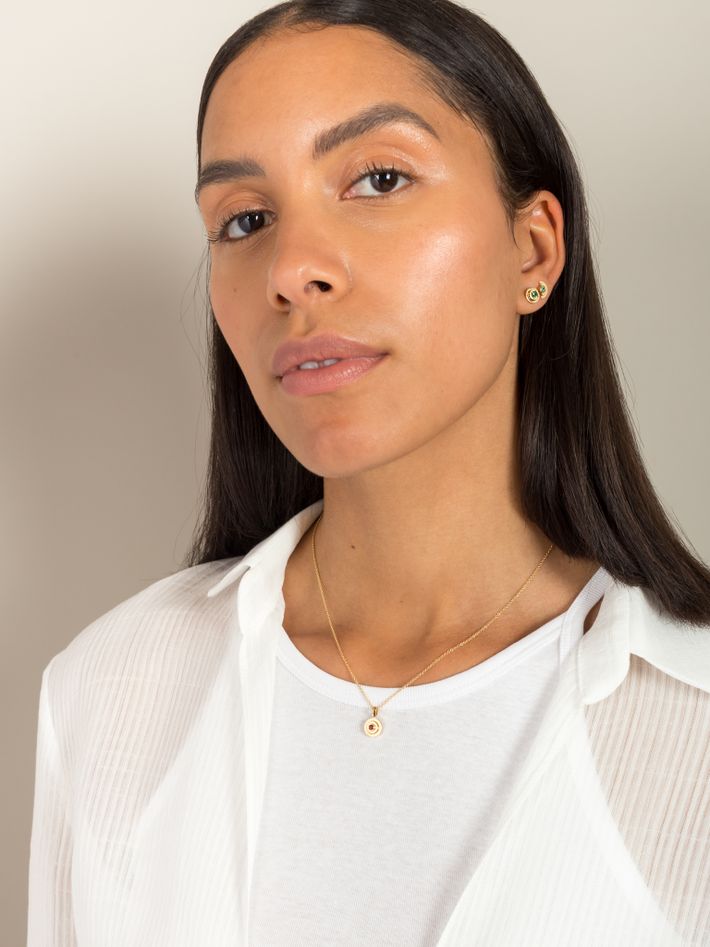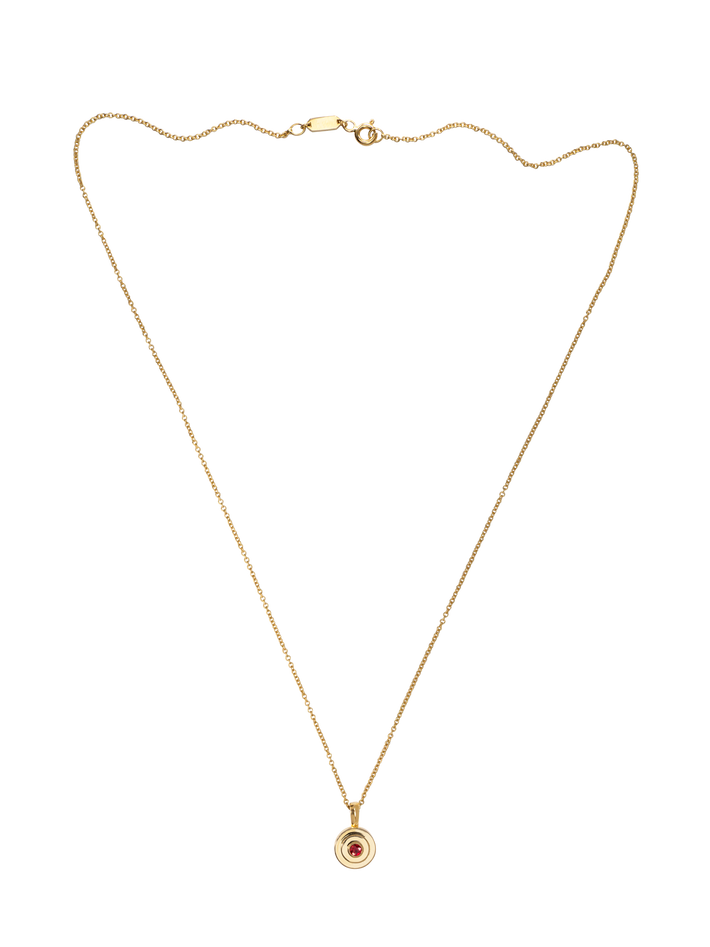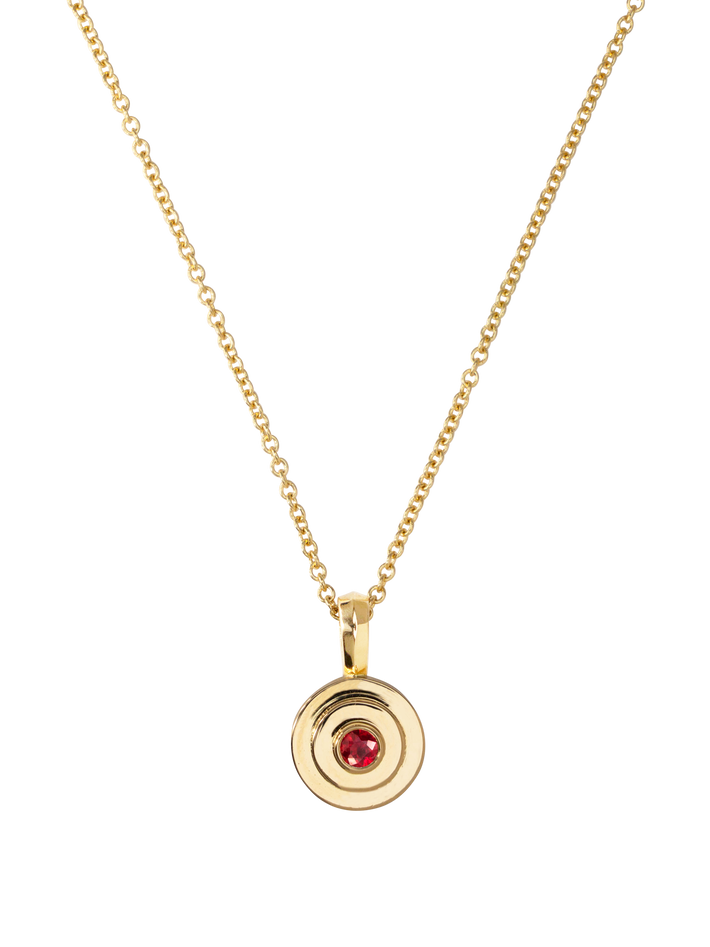 18 kt solid yellow gold
0.09 ct in 1 ruby
---
All taxes and customs duties included
Free shipping via DHL or UPS, fully insured
Includes
certificate of authenticity
Production time is 4-6 weeks.
Made just for you
Expert digest
Brand Recognition
"Baylee's signature coin pendants are like wearing a little piece of history - embossed with goddesses and animals and then encrusted with diamonds. Her beaded necklaces are great for adding a touch of colour."
Product details
Metals
Yellow gold
A precious and highly durable metal which comes in different golden hues depending on its purity.
18 kt
75.0% gold content, a warm buttery yellow hue and considered the most classic gold. An exclusive as well as durable precious metal.
Solid
Made of a single, solid precious metal or metal alloy. Highly durable, can always be re-polished to regain its shine after wear.
Polished
The surface has been polished to give it a bright shine. It can always be re-polished to regain its shine after wear.
Gemstones
0.09 carat
The unit of weight for diamonds, equivalent to 0.2 grams.
Size and fit
Pendant necklace
Spring clasp
Lock
18inches
Length
Made for you by
ĀZLEE
Refreshingly modern designs inspired by French Art Deco and Ancient civilisations
Designer Interview
Baylee Ann Zwart: "This new category of fine jewellery that feels really dynamic, meaningful and relevant, is just so incredible. And I am so grateful that I landed in this time, because it still feels kind of like the beginning of that."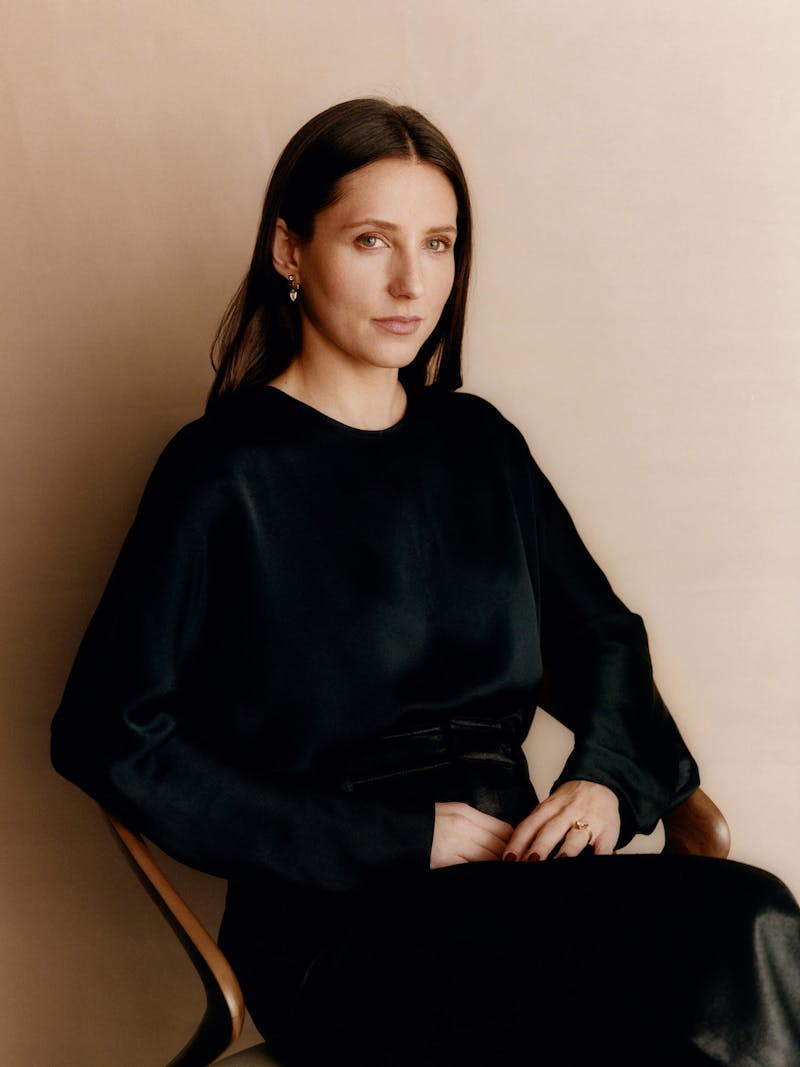 How did you end up in jewellery, because I know that's not where you started?
It came out of left field for me. I had worked at fashion magazines and I was really interested in photography and I thought that was my path—it was my creative outlet at the time. But I realised at some point that I couldn't see my future in it. I was really interested in sustainable fashion, so I found an organization in Guatemala that did fair trade accessories with women artisans. They very much had a presence in the fashion space, but at the same time it was non-profit and great work they were doing. During my six months in Guatemala, I happened to end up in a spot with a lot of metalworking. I found a stone and I asked one of the artisans to make me a ring with it, but he asked me if I wanted to make it myself. It hadn't even occurred to me that it was a possibility, but I decided to go for it. I made that first ring and just fell madly in love with metalworking and the whole process. Being able to wear and enjoy something every single day was just magical to me. I was hooked. I spent every weekend while I was there, shadowing him for eight hours at a time to learn everything I could. That was my intro to it.
Read more
People love how we ship their valuable purchases - free of charge