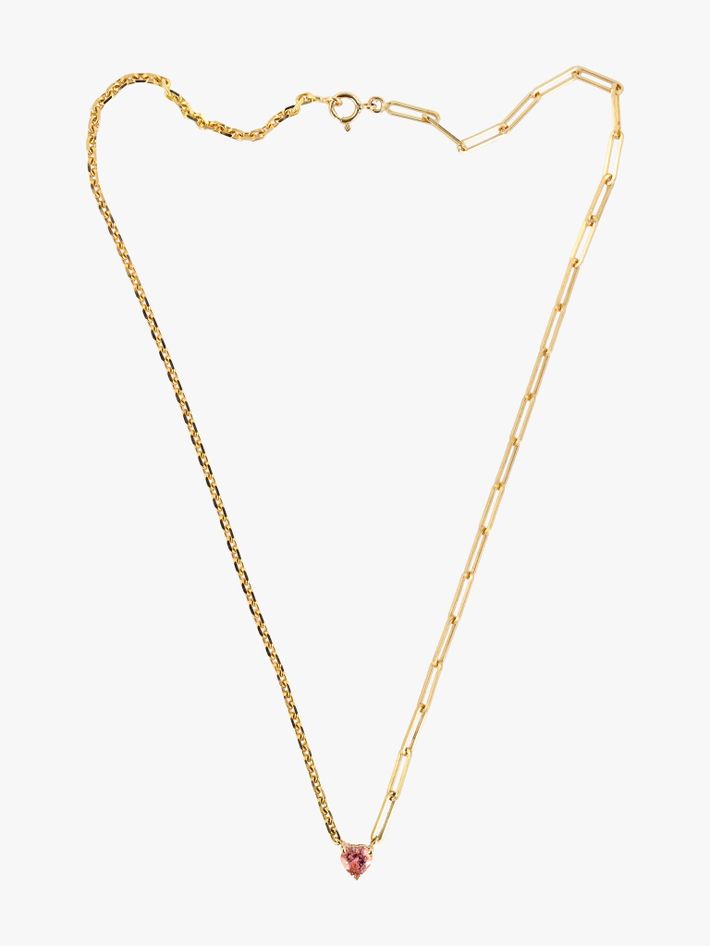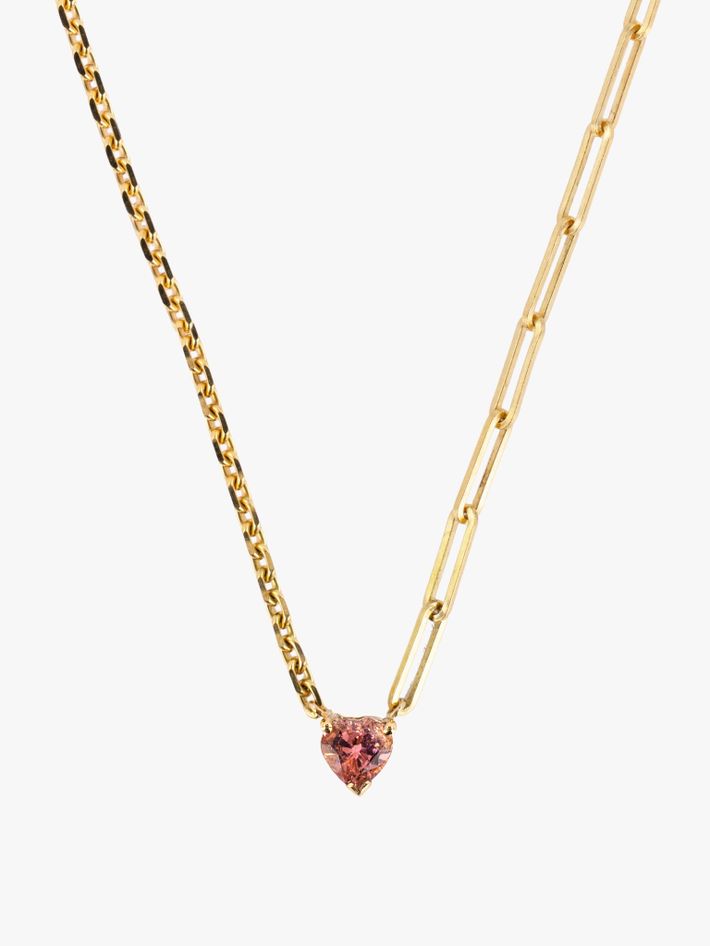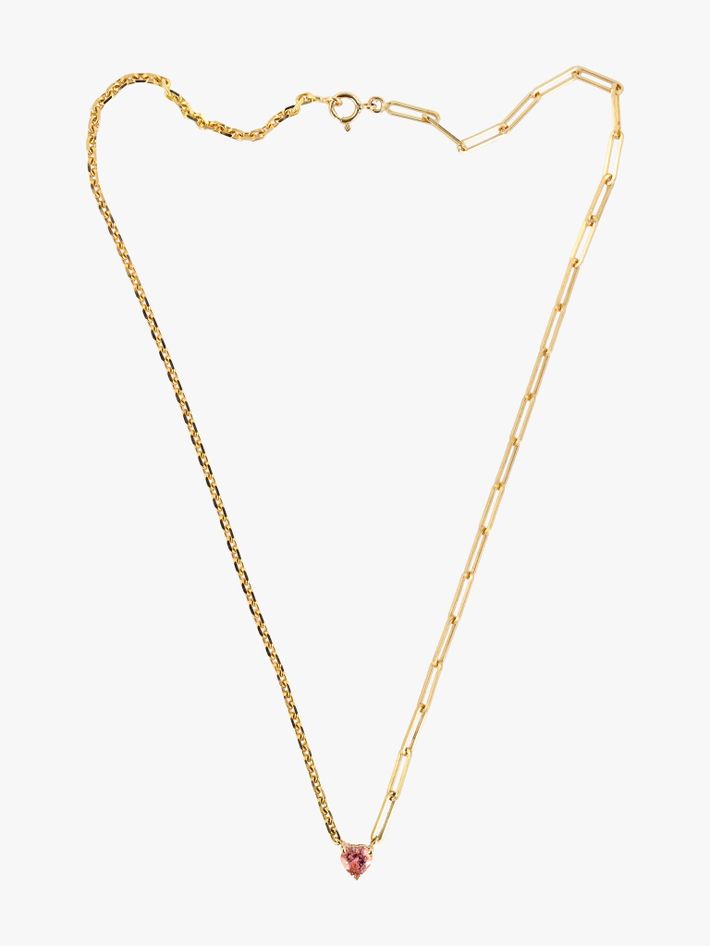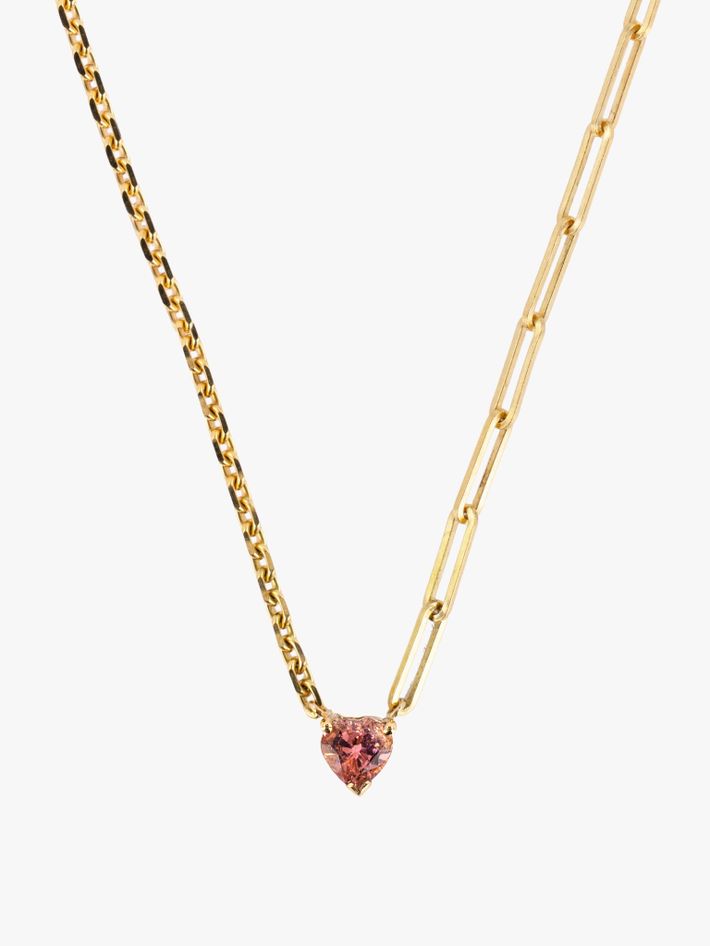 18 kt solid yellow gold
1 rhodolite
---
All taxes and customs duties included
Free shipping via DHL, fully insured
Includes
certificate of authenticity
Production time is 4 weeks.
Made just for you
Ask Yvonne Leon a question
Some questions are best asked to our amazing designers directly, fill out the form and they will get back to you as soon as they can.
For customisations (different metals, gemstones etc) the designer will do their best to accomodate your request, or give alternatives if is not possible with the selected piece.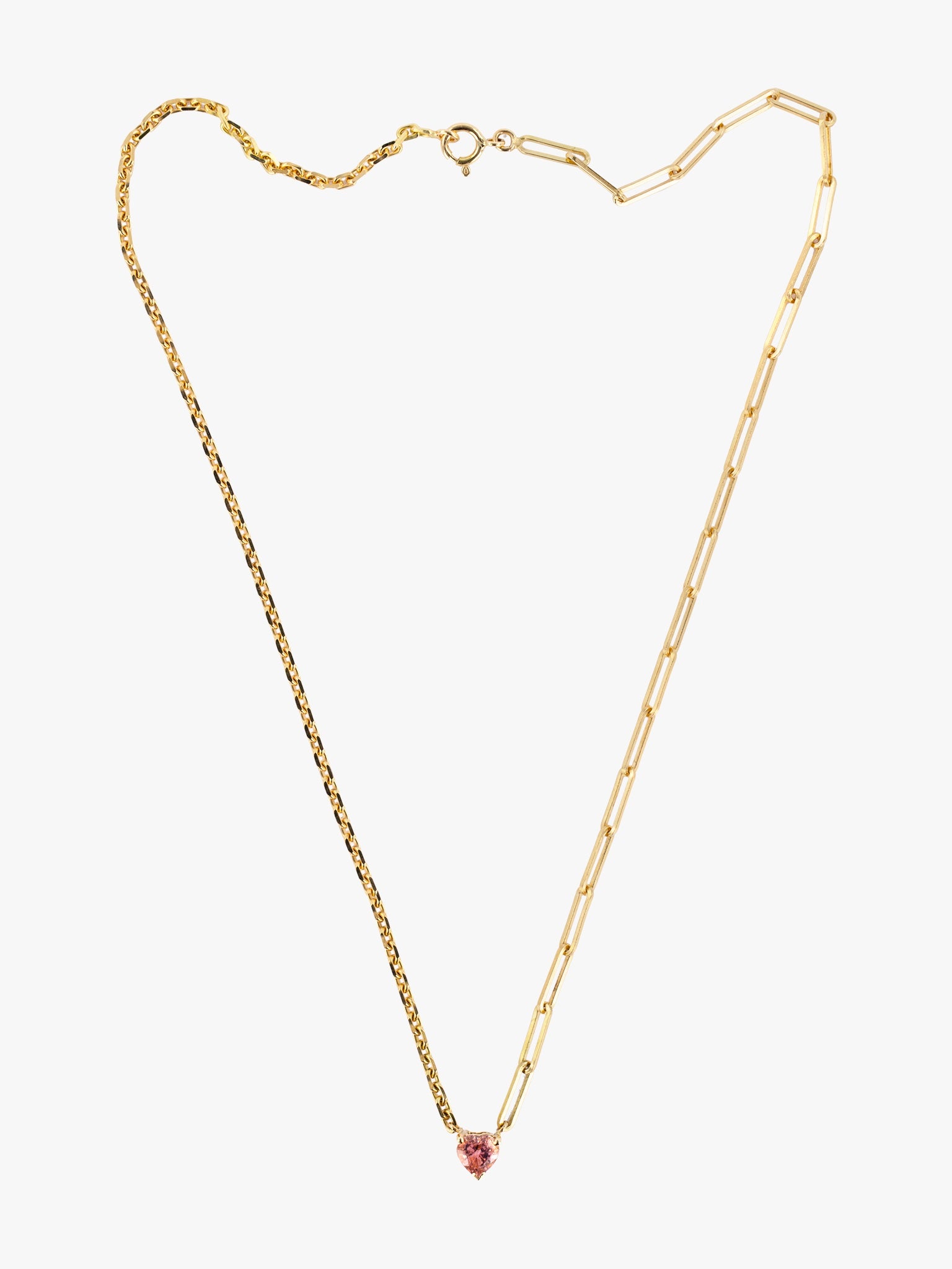 Pink rhodolite mixed-chain heart necklace
Designer: Yvonne Leon
For any queries around delivery, price or returns, please contact us here at Finematter
Certificate of authenticity
Designed & created by

Yvonne Leon

Issue date

31 March 2023

Location

Paris
Digital certificate
All jewellery pieces sold or appraised by Finematter have a digital certificate of authenticity.
Besides proof of ownership, it verifies the quality of your piece, including designer, metal, and gemstones.
If you are buying this as a gift, it can be transferred to give the receiver direct access to the warranty, aftercare services, and more.
Expert digest
Brand Recognition
A fun and fresh take on fine jewellery. Yvonne's playful styles and rainbow enamels are the coolest way to wear colour and express your individuality.
Product details
Metals
Yellow gold
A precious and highly durable metal which comes in different golden hues depending on its purity.
18 kt
75.0% gold content, a warm buttery yellow hue and considered the most classic gold. An exclusive as well as durable precious metal.
Solid
Made of a single, solid precious metal or metal alloy. Highly durable, can always be re-polished to regain its shine after wear.
Polished
The surface has been polished to give it a bright shine. It can always be re-polished to regain its shine after wear.
Gemstones
1 × Rhodolite
1 heart shaped Rhodolite, measuring 6mm.
Size and fit
Chain necklace
Spring clasp
Lock
42cm
Length
Made for you by
Yvonne Leon
Rule-breaking, chic and visionary jewels for the modern woman
Designer Interview
Yvonne Leon: "I can find inspiration in almost anything. It can be the 70s, 80s, art deco, it can be the way the light reflects in a piece, it can be a mirror, its frame, it can even be a flower."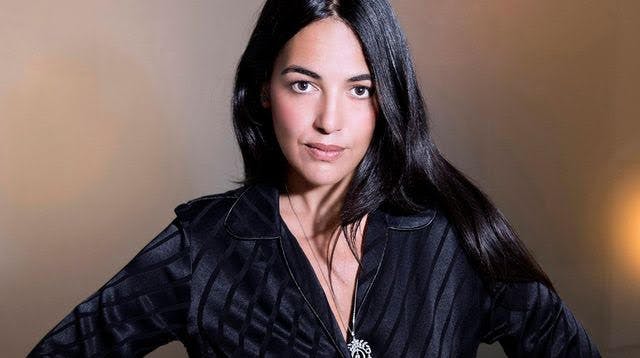 You grew up in a jeweller's family. Was it always in the cards that you'd follow the same path?
I did indeed grow up in a jeweller's family, and every time I did something different, I would always go back to jewellery. I worked in fashion, and I worked for a magazine for a while, but I kept returning to jewellery, it was always near, in my family and in the workshop. I was surrounded by and looking at jewellery. I was always attracted to it and would make jewellery for myself. Wearing my own creations, close friends of mine would start enquiring about making pieces for them, because they wanted the same things, and that's really how it began.
You got recognition for the lobe earring first, and I read somewhere that the first version of that was actually something that your father designed back in the days?
Yes, he created a lobe earring for my mother. She did not want to have to pierce her ear again, which is why he created this system in order to find a different way of displaying the diamond, behind the lobe. Not only did he create one for her, but he also created a smaller one for me. Growing up, I would wear it, his work, but eventually, I would make some myself. I would take it further by incorporating animals and pearls, making it my own, but the diamond version was first created by my father.
Read more
People love how we ship their valuable purchases - free of charge