Designer interview
Morgan & Jaclyn Solomon from AGMES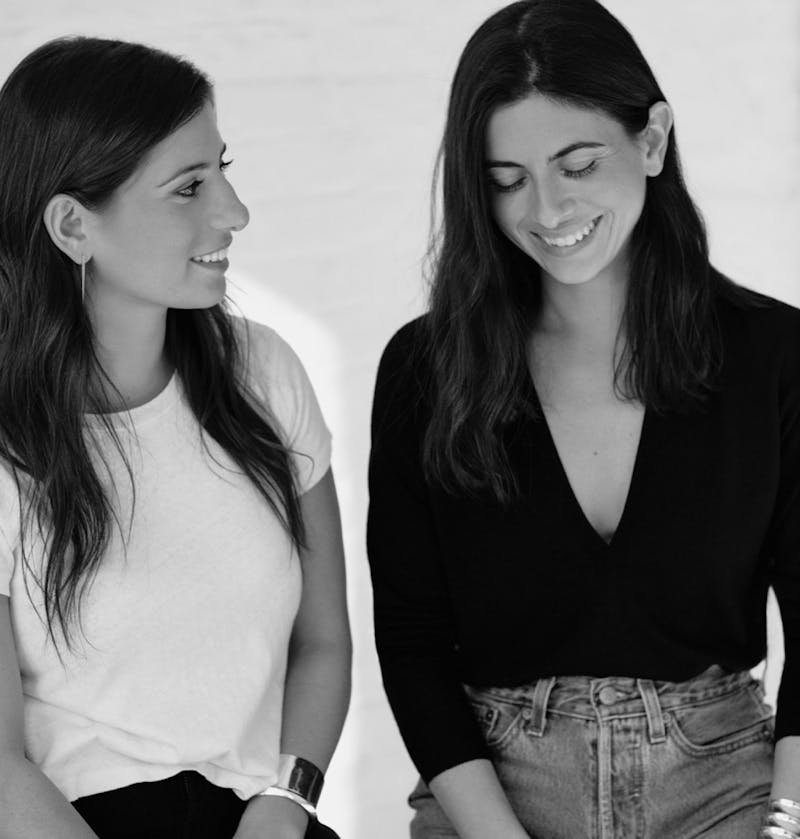 Distinctive and enduring, AGMES is created by a duo of sisters
Based in New York City, AGMES combines sculptural forms and precious metals with thoughtful design and artisan craftsmanship to create distinctive and enduring pieces of jewellery. Founded by sisters, Morgan and Jaclyn Solomon,
in 2016, every piece is handmade locally by a small team of jewellers, inspired by fine art and nature, and created in a commitment to kindness, equal treatment for all and sustainable practices.
Finematter: Maybe we can start by diving into your backgrounds, the story behind AGMES and when and how you founded the brand?
Morgan: We started this company 5 years ago, which is so crazy to think. Jewellery has always been such a passion of both of ours. For a long time, I would think up different pieces, and create them in my mind. I never anticipated having my own jewellery line, it was always mostly a passion. I actually studied business in school, and went on to work in buying. One night I had gone out with an old friend of mine who knew about my love of jewelry design, and he asked me why I wasn't pursuing my dream. He helped me get the courage and take that leap of faith - it was just a day later that I quit my job and decided to pursue this full time. I went back to school to study jewellery design and started working on a jeweler's bench. At the same time, Jaclyn was taking a break from her job, so I had begun asking her for more and more of her free time.
Jaclyn: I have a design background. I went to Parsons and studied fashion design, and then I worked for Proenza Schouler in sweater design for almost five years. At this point, I was just feeling super burned out and ready to take a break, so I resigned. On my break, I ended up picking up a consulting gig for another ready-to-wear line part-time plus Morgan was looking for some help with her jewellery. I basically ended up with two jobs instead of my one job, and since I was helping Morgan a lot with her jewellery, it made sense to partner up.
F: What is it like working together as sisters?
J: Honestly, it has been great. We really trust each other, and we understand each other and how the other one works. It is like finishing one another's sentences.
M: It has been really fun - we've been very fortunate! It definitely has its challenges at times, but there's no one I trust more than Jaclyn. Even when we disagree, we can set aside our differences and work together to figure out what will be best for the collection.
F: And what is your process like? How do you divide the work between you? Do you have different roles and areas of expertise?
M: It has really evolved over the years and developed in different directions.
J: Firstly, I had a baby a year and a half ago, so things have changed a lot since then. Now, I am definitely a full-time mom plus working on the line. My free time has been cut down quite a bit, but that being said, Morgan is a pro at handling the day-to-day of the business, working with the jewellers on development and productions, and I am working more on aesthetics, design, and special projects. We work together on general strategy, but that is where I fit in at this point.
M: Every big decision that happens, happens together. Any piece that is produced, any collaboration or photo shoot, or anything that we do, we decide on together. It is just a matter of who is ready to start the process along. We will both collect inspiration, and send references to each other, be it a couch or sculpture, which will help inspire further ideas. Then we work with our team to really bring these pieces to life. We often work with clay or wax to sculpt the initial prototypes, and then we work further on figuring out how it can be more wearable, approachable, and exactly how to make these pieces come to life and work for everyday.
"In starting a new business, we knew we wanted to consider the environmental impact of all our decisions, from who we partner with, how we produce, how we package, so we weren't adding more waste into the world."
F: Can you describe your aesthetics?
J: We are highly inspired by art and nature. Most of our collections are inspired by specific artists, who we will kind of dedicate a collection to. One of our collections was based off of Ellsworth Kelly's plant drawings, so we designed some Calla lilies, some artichokes, all based on his drawings. Another recent collection was based off of some of Yayoi Kusama's recent sculptures. We will design certain elements and then repeat them in a variety of different ways. We are also very inspired by sculptors from mid-century, turn-of-the-century, Dadaists.
F: I think you touched upon it a little bit, but all your pieces are made locally, right? So maybe you can explain why local production is important to you and that can take us to your approach to sustainability?
M: Sustainability is something that has always been very important to Jaclyn and I, long before we started this business. In starting a new business, we knew we wanted to consider the environmental impact of all our decisions, from who we partner with, how we produce, how we package, so we weren't adding more waste into the world. We also wanted to work closely with our jewelers and be involved in each step of the production process to ensure both quality and ethical standards. We work with jewellers in New York City who are truly masters in their fields, visiting them on a daily basis, almost as if the pieces were made in our own studio. A lot of them are small family businesses, and being a family business ourselves, we love that!  
J: And obviously, with local production, we are removing transportation. Everything is handpicked up and dropped off by our team. We try to reduce emissions as much as possible. Our office is down the street from where Morgan and I live, so we can walk to work. And we reuse packaging materials from packages we receive, like plastic bubble wrap – it's painful for us to watch these materials get thrown into the garbage when we are able to save and reuse them.
F: I think this speaks into your thoughts on heirlooms and the idea that jewellery should last forever?
J: We feel very strongly about that, which is why we are so considerate with the metals and the materials that we are using. We want pieces that are going to last, and this also fits into the sustainability aspect of it. We are not interested in making pieces that are trendy and that are then going to fall out of style, and then people are just going to trash them later. We want to create pieces that people feel an emotional attachment to, and that they want to keep for decades to come, and hopefully pass on to another generation.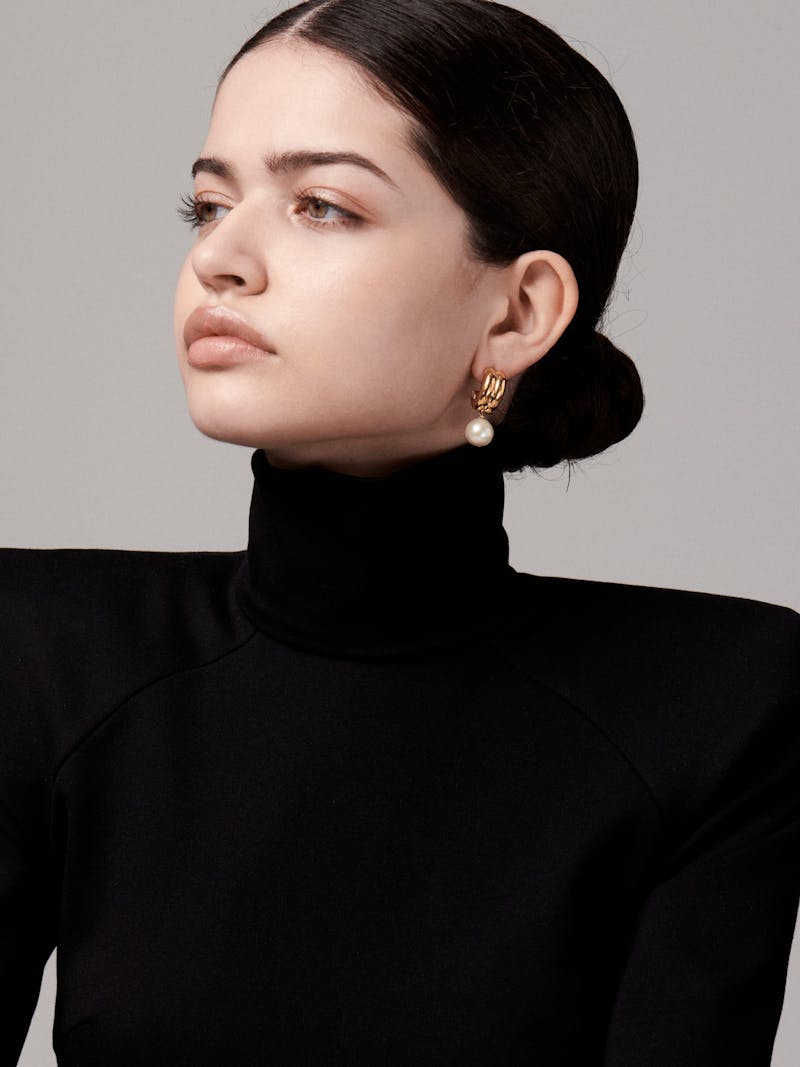 F: I think it is really cool with you taking inspiration from the mid-century, it makes everything cyclical; things passing down through generations whether it is art or jewellery, it seems like it is all connected somehow. I know there's also a sentimental story to the name, AGMES?
M: Yes, the name is a combination of my initials and my friend Andrew's – the one who helped me take that initial leap of faith. He passed away soon after, but was there for me at the onset of starting the business and helped me through some of my most difficult days. He was a truly remarkable human, and both inspired and challenged me throughout the time we spent together. When he passed, I knew I wanted to honour him in some way, and this felt like a beautiful way to keep him alive. I'm reminded of him and his legacy each and every day.
F: One last thing that I think is important is the role of jewellery today, and how we wear it and how we buy it. Maybe that can describe your customer a little bit too?
J: I have two things to say about that. One, I already touched on, I feel like jewellery is such an emotional, personal purchase, and it is something that people wear every day over and over again. You want to feel closeness to it, you want to express your personality, your emotions, so there's that aspect. There's also the comfort aspect for us. We are very concerned with the comfort of our pieces. We keep everything super lightweight even if it may look substantial. Most of our pieces are hollowed out from the inside, which means that you can barely feel it when wearing it. That is really important from the perspective of something you wear every single day. You want it to be comfortable and not feel like you have to take it off every time you do something.
M: Before I started AGMES, I loved to collect jewellery. I used to go into work every day wearing different pieces, and when I got to my desk, I would take it all off, because it would just weigh me down. When we started this, it was important for us to make pieces comfortable for people to live in throughout the day, so they could still collect special, even statement-making pieces, but not have that same experience.