JEWELLERY STORIES
Kristoffer Dahl Sakurai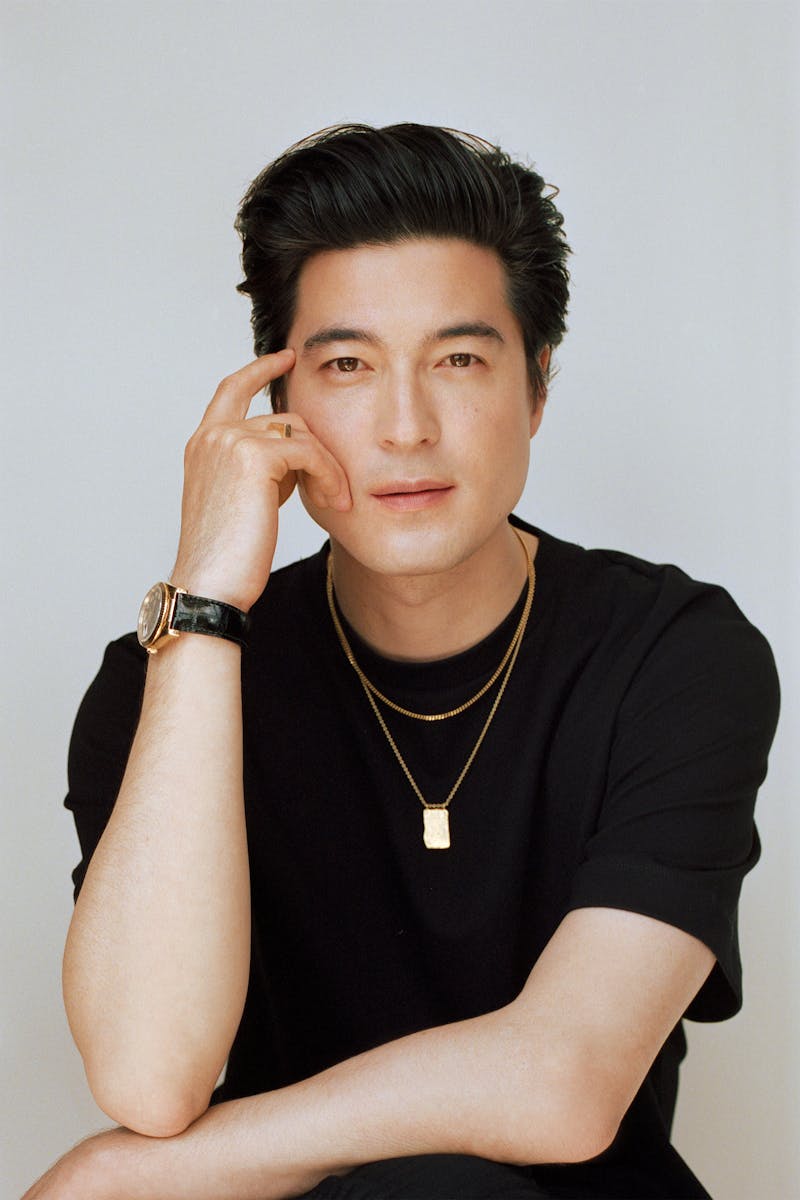 Name: Kristoffer Dahl Sakurai
Occupation: Art & Commerce Director at Homework and Commercial Advisor at Elhanati 
What jewellery did you wear in the portrait? Gold TAG necklace and thin gold necklace both from Elhanati MAN, Rolex yellow gold watch with black crocodile wristband, yellow gold diamond ring created in collaboration with Mads Trolle.
What is your own favourite piece of jewellery, and why? My favourite piece is my wedding ring created by myself in collaboration with Mads Trolle - it symbolises eternal love and commitment to my husband. That being said, my Rolex watch is also very precious to me as it reminds me of my career and retirement as a Principal Dancer from the Royal Danish Ballet, a kind reminder that time never stands still and the evolution of one's life is fully in your own hands. Furthermore, my bespoke gold Mezuzah bracelet from Elhanati MAN, currently being imbedded with emeralds (my favourite gem stone) gifted to me on my 40th birthday last year means the world to me.
Can you describe a cherished memory connected to jewellery? To me, most of my jewellery represent cherished memories or a certain time in my life. A strong recollection of this must be when my dearest friends gifted me a black diamond pave on string bracelet from Shamballa Jewels for my 30th birthday. It was a gesture beyond love and a dedication to and an appreciation of our friendship. A very humbling and loving present and memory.
What does jewellery mean to you? Jewellery is part of me and something that has always been close to my heart. To me, it is not embellishment but a collection of memories put into physical pieces that represent life and history. I believe very much in the passing down of jewellery through generations hence making each and every piece timeless, and I believe that receiving a piece of family jewellery has a strong karmic value and importance. Also, the history of jewellery has always been very interesting to me - one could call me a jewellery history nerd.
How do you use jewellery – do you have a daily uniform, do you wear special pieces for parties, is it embellishment, a second skin, or? Yes, I for sure have a daily uniform, and without it I feel naked. I believe that certain pieces protect me in an almost superstitious and very spiritual way. When going out I might change into some more heavy pieces, however never too much as this to me can be quite tacky. However, jewellery can also provide you with a different feel and look depending on how it is styled. And as a lover of aesthetics, I will always appreciate something handcrafted and beautiful. 
Follow Kristoffer on Instagram @kristoffersakurai