Designer Interview
Ellis Mhairi Cameron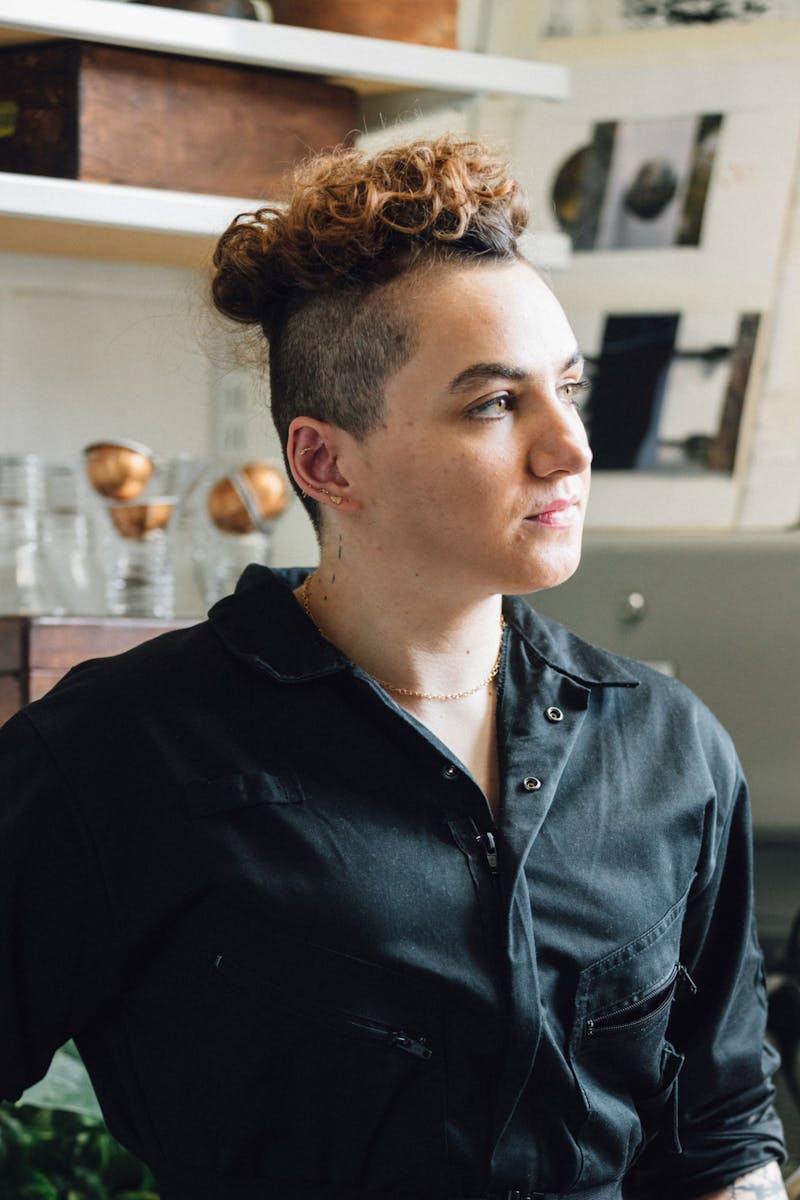 Hand craftsmanship and fine materials are combined to make imperfect, beautiful sculptural forms
Ellis Mhairi Cameron is a woman as unique as her middle name. For those of you wondering, 'Mhairi' means Mary in Gaelic.This is a name she has inherited from her grandmother, which amongst other things, is yet another sentimental clue linking Cameron to her past. Take one look at her and we'd forgive you for thinking she's an enfant terrible. 
Take one minute to speak with her, and you immediately know you are in the presence of a jeweller at the very top of her game. Amongst other things, you are seduced by her graceful Scottish etiquette, her calm confidence, her forensic understanding of the jewellery trade and her technical genius in jewellery design. Top it off with her sing-songy Scottish accent that somehow manages to elevate the conversation a decibel or two, and before you know it, you're so charmed, you are already mentally budgeting which pieces of hers you can take home today! 
This Central St Martin's graduate, although a Londoner for many years now, never strays too far from her humble beginnings in Scotland. This is a theme she brings up time and again throughout the interview and insists is the prevailing preface for her design cognition, with unruly and wild landscapes which she so cleverly translates into jewellery. Stare at one of her signet rings long enough, and you too will conjure up images of salty, weathered cliff faces and undulated, primitive terrain. And just so we're clear, we mean this in a good way. A really good way. Ellis may use chunks of gold and diamonds as her primary materials, but its in her own Ellis way that she moulds, solders and carves these materials into an uneven and organic aesthetic which gives them a one-of-a-kind and unpretentious feel. So much so, that you would likely want to own more than one piece, as most of her jewellery is stackable and looks doubly or triply as good layered up, whether it's on your fingers, ears or neck!
We decided to sit down with Ellis and delve into her world as well as discuss all things jewellery. Enjoy the interview.
Your pieces are beautiful Ellis. I have noticed that you use many different tinted diamonds or 'imperfect' diamonds. There has definitely been an uptick in interest for these stones, would you agree?
Yes I obviously think there is still very much a place for the Tiffany shiny white, sparkly diamond, there is definitely a customer and a market for that. I, however, believe each stone has its own blue print and because I deal with a lot of bridal, engagement or anniversaries, it makes sense that my customer is interested in that one-of-a-kind stone. It might have an unusual fleck in it, or it is two tone, there are little speckles, little colours. The sort of the thing that you would refer to, if you were grading it as a GIA certificate as the 'imperfections' or as the 'flaws' but to me they're not the flaws at all. They are what make the stone more interesting and more personal to that client. There's definitely a place for shiny white diamonds, but that place is certainly not in my studio.
Can you tell me a bit about your background?
Ever since I was little, it's a cliché, but I was always creative, painting and drawing. My parents were really supportive, which was really nice. My mum was a primary school teacher, with an arts and crafts drawer of egg boxes and toilet rolls so it was always a very creative household. That was one element. My dad used to be a mechanic as well so he would be constantly soldering things together, joining things and also doing general DIY. So those two worlds marrying and the memories of experimenting was like witchcraft.
And then moving on a couple of years, did you do any formal education in jewellery?
When I left school I knew I wanted to do something in the arts, but I wasn't sure what yet, so I did a portfolio preparation course at Cardonald College in Glasgow. There was photography, painting, life drawing, textiles and jewellery making as well. I am really grateful that I had a really amazing tutor called Alison Scott and she led me to focus more on jewellery. She explained that jewellery is like small-scale sculpture and if you wanted, you could translate that into something you could wear and enjoy. So that was the pinnacle for the start of the journey.
Do you think you need to be a little bit of an artist in order to get into jewellery?
It definitely helps. There are so many different forms of jewellery. There is costume, fine, demi-fine, fashion and it absolutely helps if you're designing to have that all-encompassing way of thinking about the painting, the mood board, how you're drawing everything together.
"There's definitely a place for shiny white diamonds, but that place is certainly not in my studio"
So did you continue your studies at Central Saint Martins in London?
I did my MA in design in jewellery at CSM but what was interesting was that you could also apply for the design course if you were a ceramicist or furniture maker which I thought was really interesting because there were about twenty of us, all from different design backgrounds so we were constantly dealing with a lot of different materials and a lot of different skills. Sometimes I would think I was working on something huge and then all of a sudden, I would turn around and there would be this giant table there! It's such a great course, it makes you think 'why should my jewellery matter?'
What is your inspiration?
All of my work is very sculptural jewellery, all inspired by my Scottish heritage. I grew up in the highlands of Scotland, very beautiful, very remote but also filled with old markers of history like old dilapidated churches and ruined castles and all of these objects that speak of a different point in time. So for me it's always been about exploring that sense of place and the cultural identity that goes with it. My grandparent's farmland, which is now inherited by my father and uncle, dates back to the 1500's and 1600's. So I go out with a metal detector and discover all sorts of pieces within the land like parts of old swords, knives, rings, apothecary boxes and vessels. These objects are only 8-10 feet under the land and speak of another time, hundreds of years ago. It's incredible to have that connection to the landscape, especially because it's such a personal connection.
So how do you translate that feel into your design?
I tend to look at the landscape and seascape of Scotland quite a lot to find those moody autumnal colours that you see in a lot of my jewellery so it almost looks like the sun is setting, or the rocks against the sea, so they're all very tonal colours rather than bright colours. It always starts with sketching, but I really come into my own when I move into wax (casting) to really start picking out the textures and forms. It gives me a really good idea of the weight as well, like how a ring will sit on the finger or how an earring will sit on the ear without pulling. It's that balance of narrative and aesthetics but also ergonomics because jewellery is meant to be worn and I want them to be pieces that are worn everyday, so that wearability is really important to me too.
"We're championing unusual women with a drive!"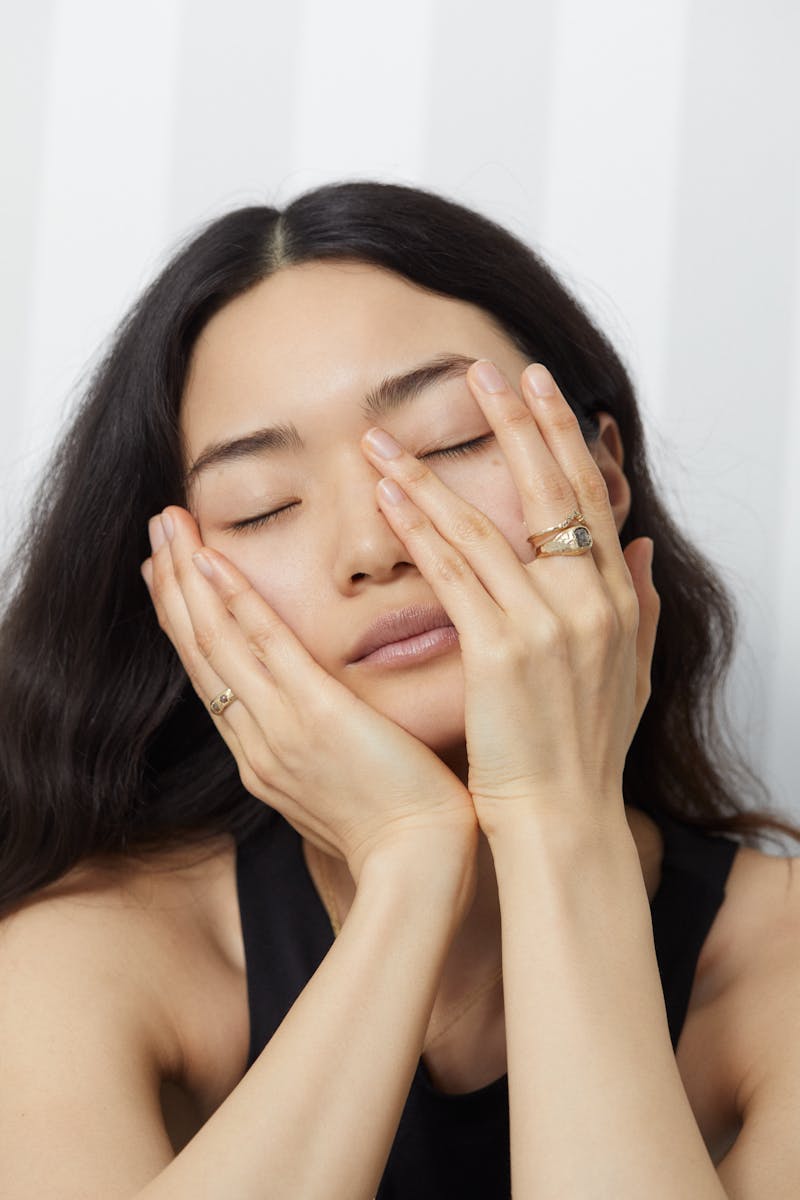 Do you think jewellery is becoming more gender fluid like fashion?
Yes 100%, at least within my brand. Clothing and jewellery are forms of self-expression and I have always found it perplexing that I can wear both trousers and a dress, whereas, if a man is wearing a dress he is cross-dressing. Western culture hasn't been as kind and has imposed stereotypes. I have had a lot of male clients, especially in the last year, having stones put in their rings or having a bit more sparkle and that means nothing about their sexuality, they just want a diamond in their ring! I find it concerning that that is a question in the first place, but then again, I come from a country where the men wear skirts - it's just that they're called kilts!
What has been a watershed moment in your life?
In February, we went to New York to do a show, first time since the pandemic, we had taken a small booth but I wasn't sure how busy it would be and we opened on Sunday at 9am and by 9.15am we had our first wholesale order that paid for the stand, flights and accommodation - and we made a profit! It made me relax for the rest of the show even though we got some other good orders but I thought to myself, "really? Sunday at quarter past nine?!"
Are there any celebs that you would want to see wear your jewellery?
Present day; Tilda Swinton
Past; Mary Queen of Scots
There's a theme here, we're championing unusual women with a drive!
A piece of jewellery that you covet?
Anything from the Victoria and Albert jewellery archives in London. I would take anything!
And something from your own collection?
It would have to be the oval champagne diamond organic engagement ring.
Three words to describe your designs…
Erosive, imperfect and wearable.