JEWELLERY STORIES
Danielle Siggerud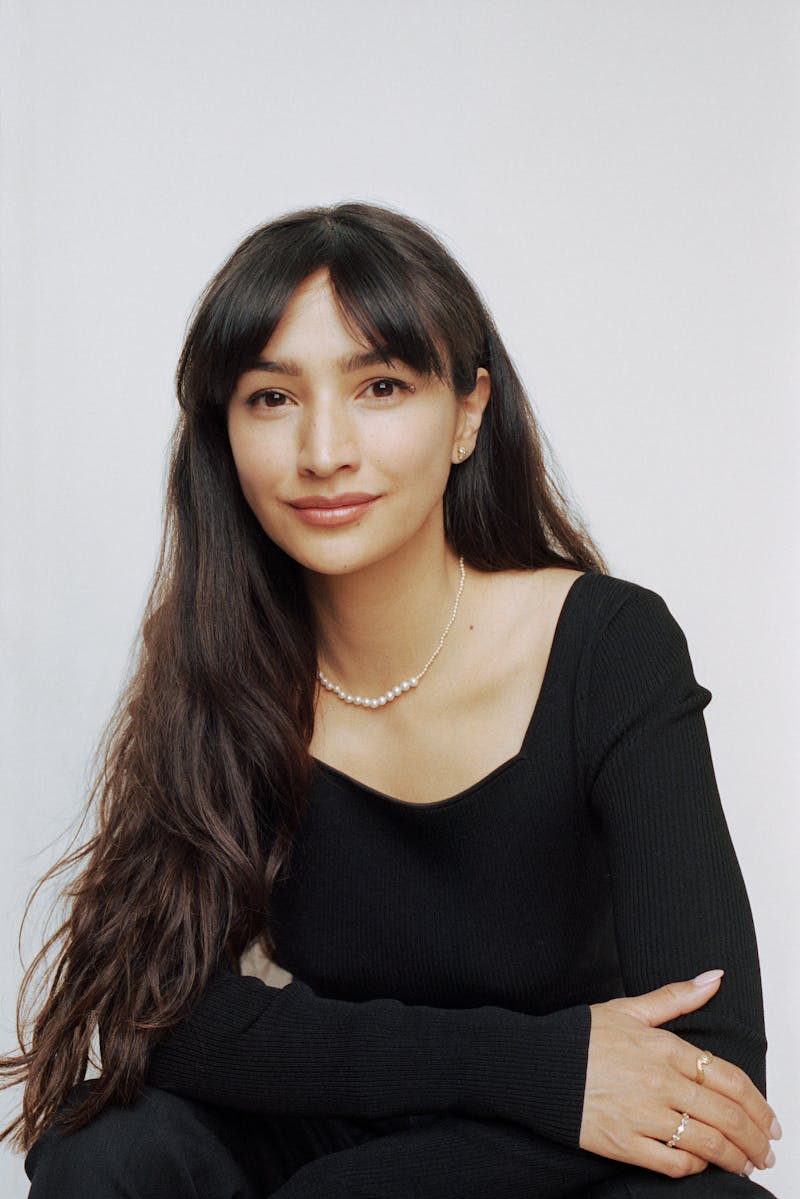 Name: Danielle Siggerud
Occupation: Architect
What jewellery did you wear in the portrait? My engagement ring from Marlene Juhl Jørgensen, my wedding ring, which is my own design and made in NYC, Arje Griegst ring gifted from my husband, after giving birth to Nora, pearl necklace from Sophie Bille Brahe, bracelet from Marlene Juhl Jørgensen, ear studs passed on from my mother.
What is your own favourite piece of jewellery, and why? My ear studs with three diamonds in each mean a lot to me. I clearly remember my mother wearing them when I was still a young girl and she passed them on to me when I turned 18. The trinity of diamonds symbolises me and my sisters. I rarely take them off, and wore them for my wedding day, as well as when I said farewell to my grandmother, when I gave birth to my daughter, and in general when living my life, they are with me. My mother has played an essential role in my own passion for jewellery, as she always wore and is still wearing the most beautiful jewellery herself, especially natural sea pearls – they look stunning on her skin.
Can you describe a cherished memory connected to jewellery? It's like a particular scent, how it can bring you back to a moment in time more than anything else - my engagement ring has that same effect. My husband proposed to me in Paris, on a narrow sidewalk, under trees rooted in an old garden on the most beautiful day of spring. When looking at my engagement ring, I instantly see a glimpse of him on his knee, his smile, and that overwhelming feeling of not seeing this coming at all. Every intoxicating delight of early spring was in the air, the breeze fanned my cheeks and the busy white noise of Paris played for us in the background. My husband-to-be had just asked me to marry him, and I remember how very lucky I felt – and still feel.
What does jewellery mean to you? I believe jewellery can become a part of a woman's individuality and an expression of who she is. My pieces become a part of my signature, they refine me and become a connection between object, space, and body. I value simplicity above all, like with my architecture. Simplicity in composition and materials, in its purest form, as it is really the ultimate luxury and complexity. You can compare jewellery and architecture in many ways; they explore a myriad of forms, translating into a balance that connects with the ground – or the body. They want to offer an experience, but perhaps most importantly they both have to "dialogue" directly with the body. Jewellery accentuates the natural elegance of what are arguably the most beautiful materials found on earth and should have an eternal quality – like architecture, when buildings stand the test of time.
How do you use jewellery – do you have a daily uniform, do you wear special pieces for parties, is it embellishment, a second skin, or? On a daily basis, I wear my three rings and the diamond studs, I don't take them off, but sleep with them. They've become a daily uniform, like a wearable tattoo and I would feel extremely naked without them. For special occasions, I might add a necklace, or earrings with more expression, but never do both. Likely, I would subtract something else first. I never go grand on jewellery.
Follow Danielle on Instagram @daniellesiggerud