JEWELLERY STORIES
Maria Palm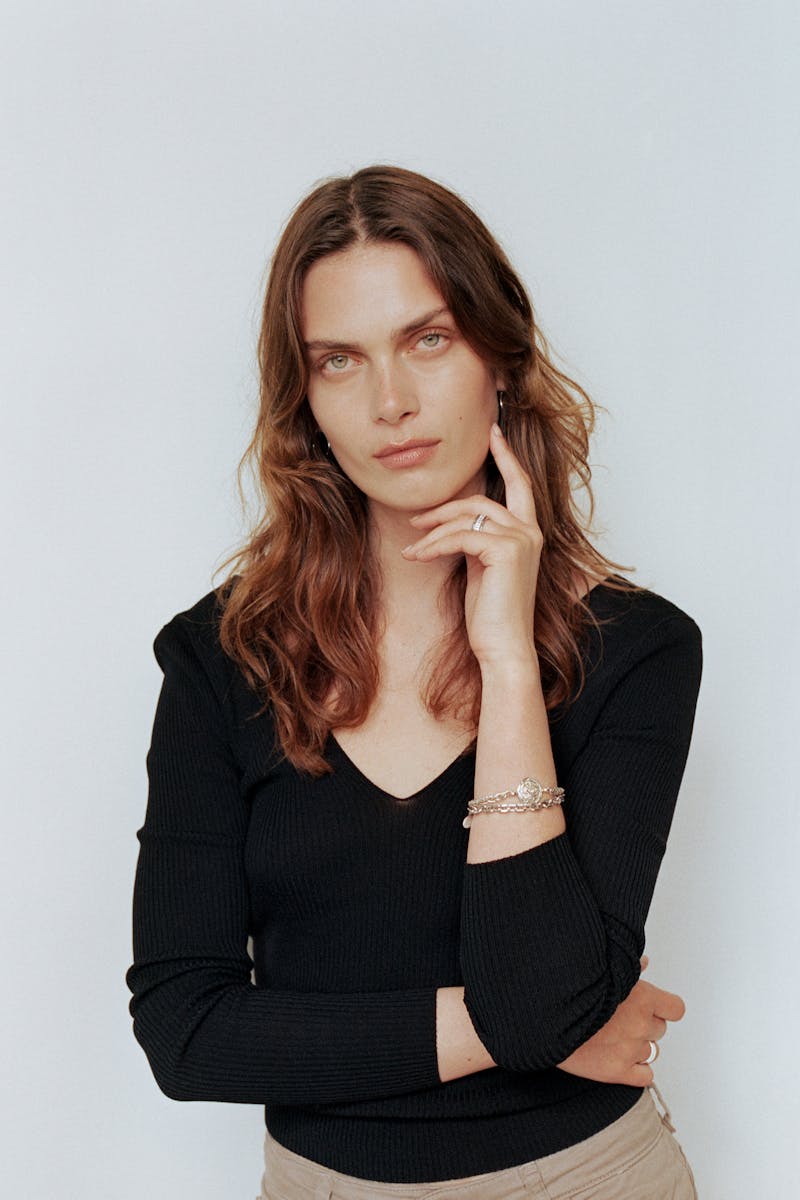 Name: Maria Palm
Occupation: Photographer & model
What jewellery did you wear in the portrait? Silver earrings found on a market in Tokyo, Trine Tuxen ring, Dyrberg/Kern ring, Corali bracelet and Ragbag bracelet.
What is your own favourite piece of jewellery, and why? I've got this big beautiful Amazonite bracelet that I bought in Japan while walking Shikoku 88 pilgrimage. I rarely wear it, but It has a special vibrancy and is very sacred to me.
Can you describe a cherished memory connected to jewellery? My first memory of jewellery was my mom's jewellery box, I would sneak in and try on her fine stuff when I was home alone. I remember this very special pair of silver & gemstone earrings in the shape of palm tree that I I'll never forget. 
How do you use jewellery – do you have a daily uniform, do you wear special pieces for parties, is it embellishment, a second skin, or? Jewellery for me is a balance. It really depends on what I wear and how I feel. It's like a second dimension, and I love that you can change your whole attitude and appearance just by adding jewellery.
Follow Maria on Instagram @palmaria