JEWELLERY STORIES
Maya Soul Paustian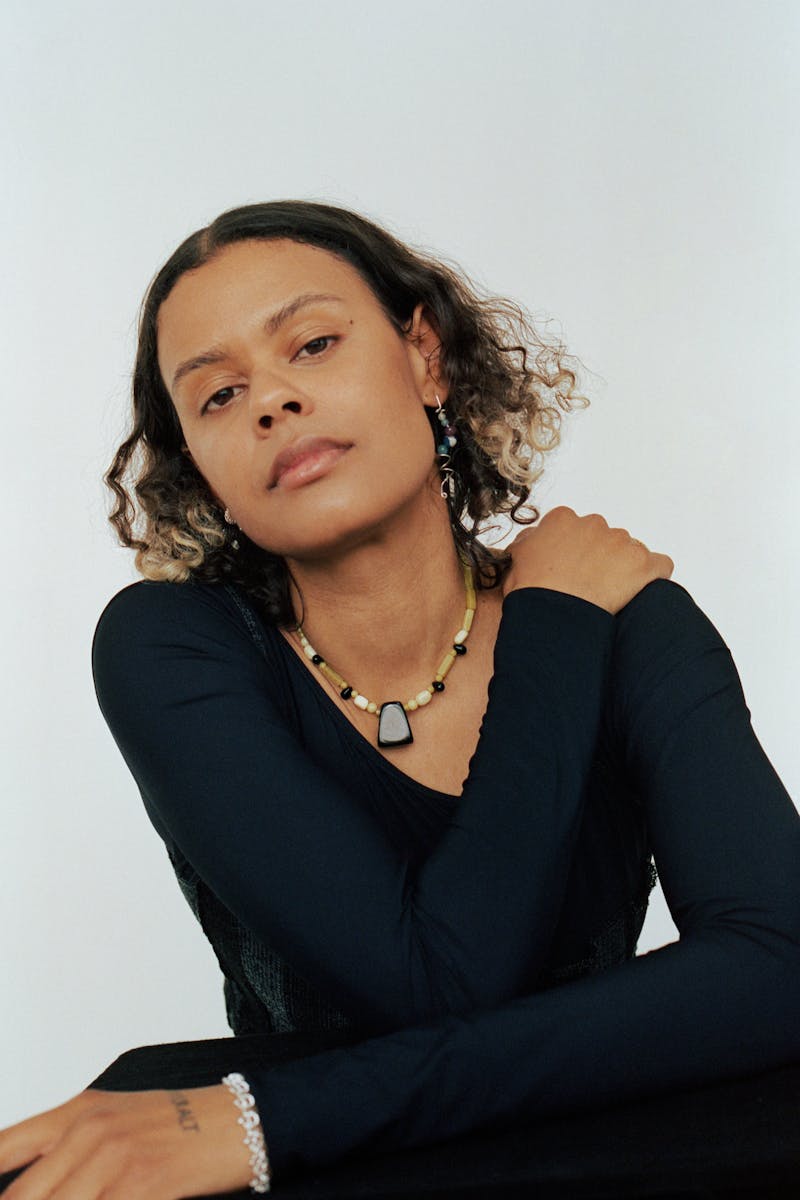 Name: Maya Soul Paustian
Occupation: Stylist
What jewellery did you wear in the portrait? Silver mini hoop earring with small heart, silver mini hoop w. diamond, spiral earring with beads by Amanda Magnussen, necklace with stones by Amanda Magnussen, bracelet in silver by Niels Monies, big gold ring (my wedding ring) by Olga Bonne, small wavy gold ring (my engagement ring) by Olga Bonne and face ring in gold (my 18th birthday gift) by Arje Griegst.
What is your own favourite piece of jewellery, and why? I'm going to have to choose 3. My engagement and wedding rings are of course on top of the list for the obvious reasons and my new bracelet, which my husband also gave to me after the birth of our son, Nat. Nat's nickname "Muswit" is engraved in it. 
Can you describe a cherished memory connected to jewellery? When my grandmother gave birth to my dad she was gifted a bracelet, which she then passed on to my mom when she had me. The tradition surrounding that family heirloom has always reminded me of unconditional love and I have always dreamed of having such a bracelet. Now, I have both the bracelet passed down through generations and the new bracelet from my husband, so I guess that is double up on unconditional love
What does jewellery mean to you? Besides the obvious aesthetic element jewellery adds to the way we present ourselves, which is coincidentally a central part of my job, jewellery can carry a sense of belonging, personality and memories. These pieces are in a strange way small time capsules that can preserve and evoke some of the largest and strongest emotions imaginable.
How do you use jewellery – do you have a daily uniform, do you wear special pieces for parties, is it embellishment, a second skin, or? All of the above. However, I definitely have different pieces for different occasions. For instance I like to go big when dressing up. I have been into silver/white gold for some time now and like to mix it with more "tribal" jewellery. Jewellery has always been a huge part of my uniform and hopefully always will be.
Follow Maya on Instagram @mayasoulpaustian