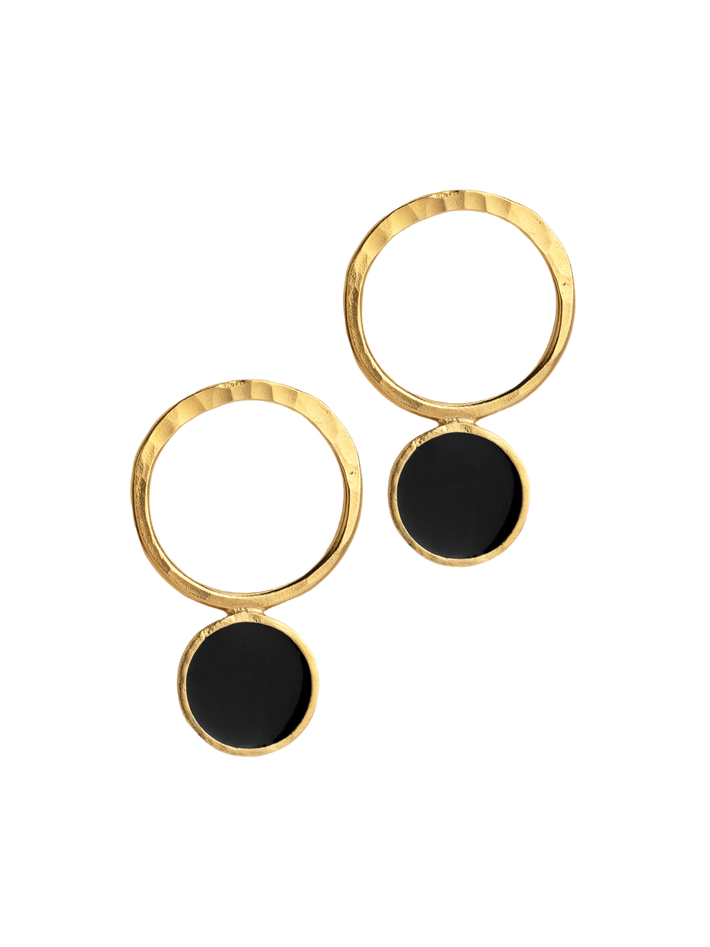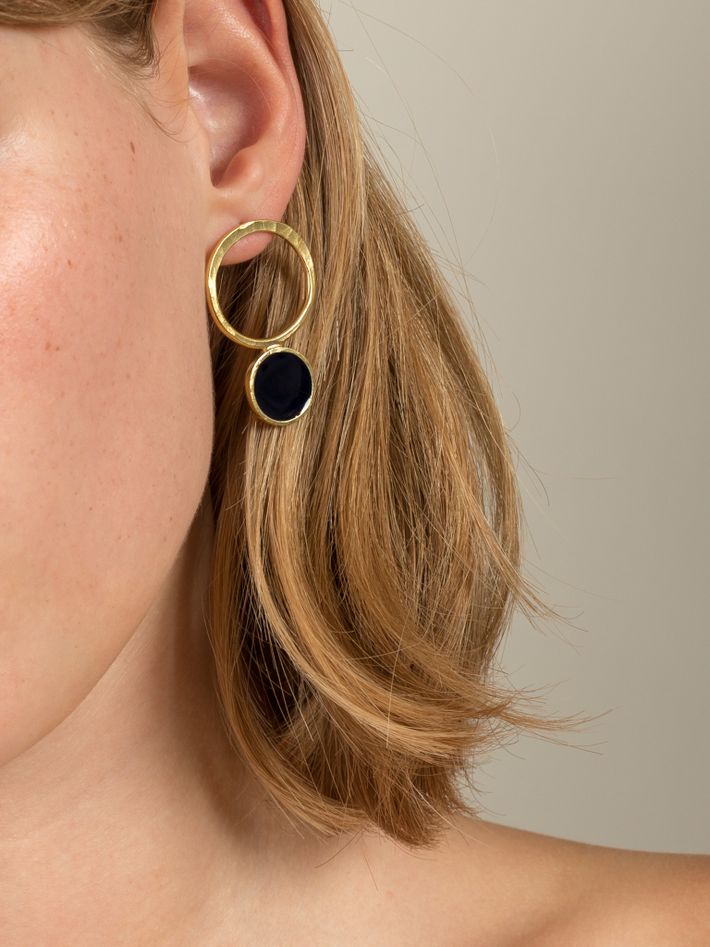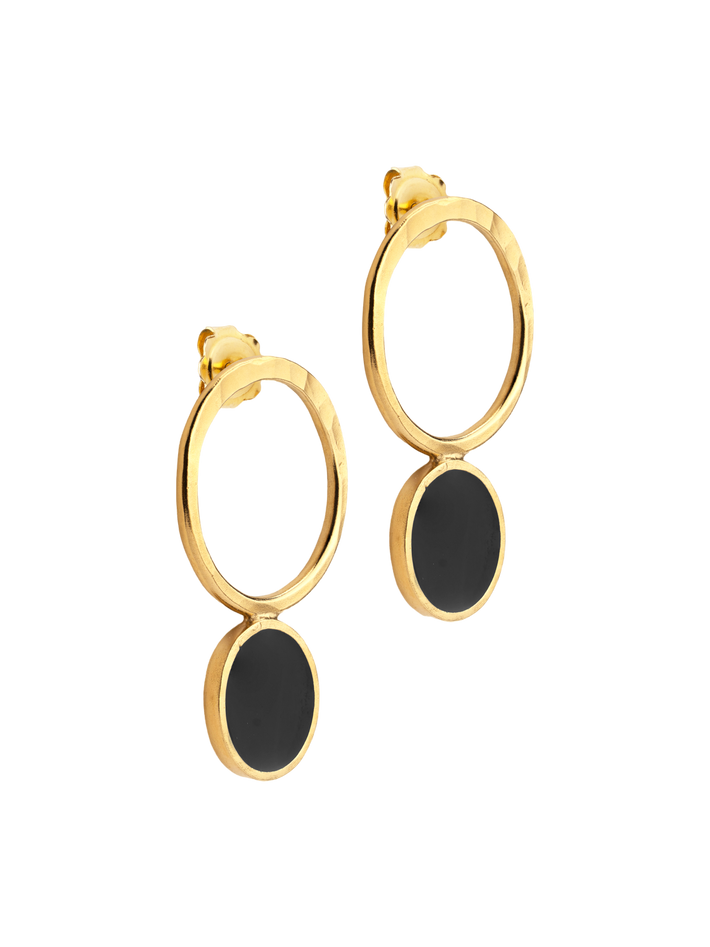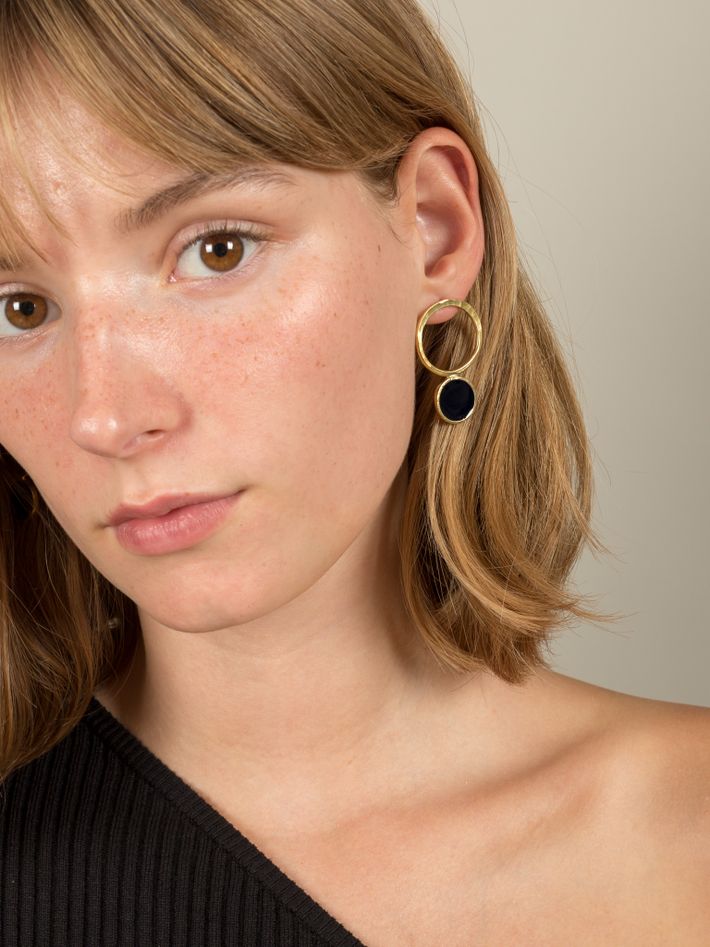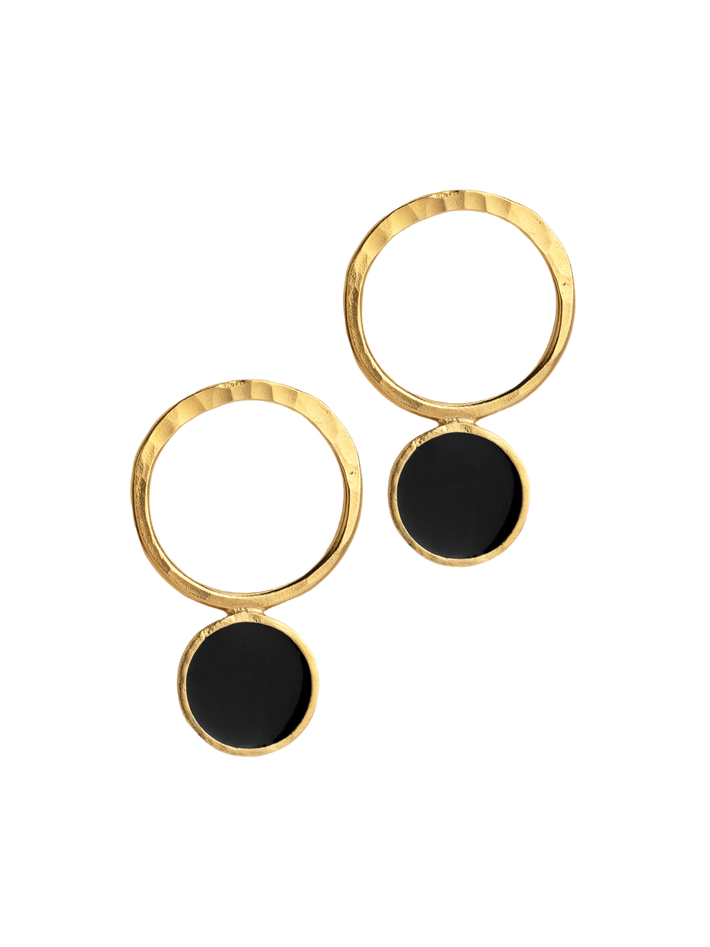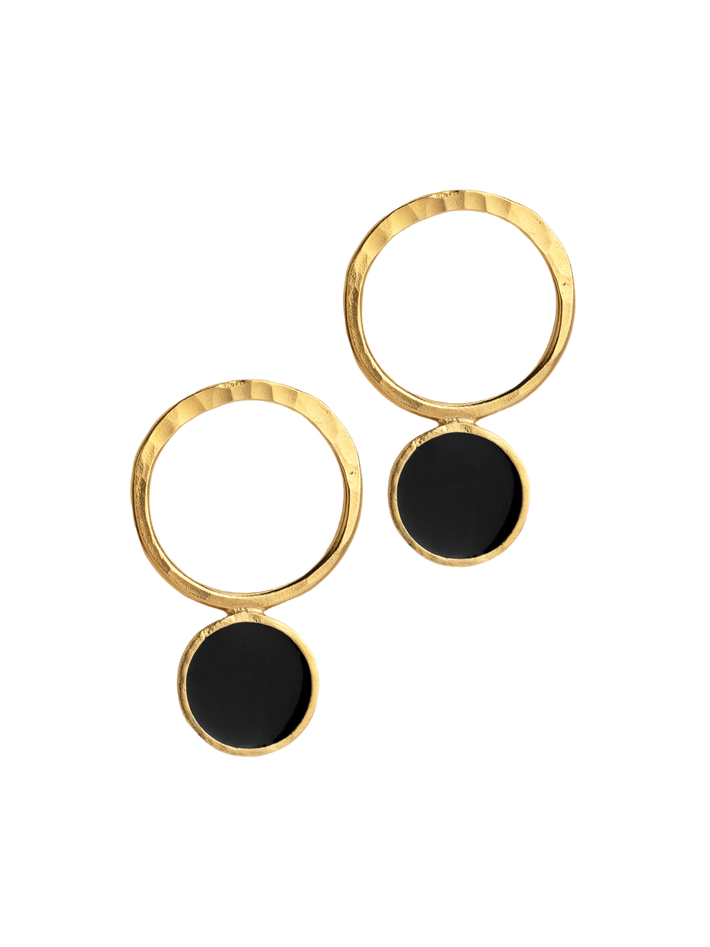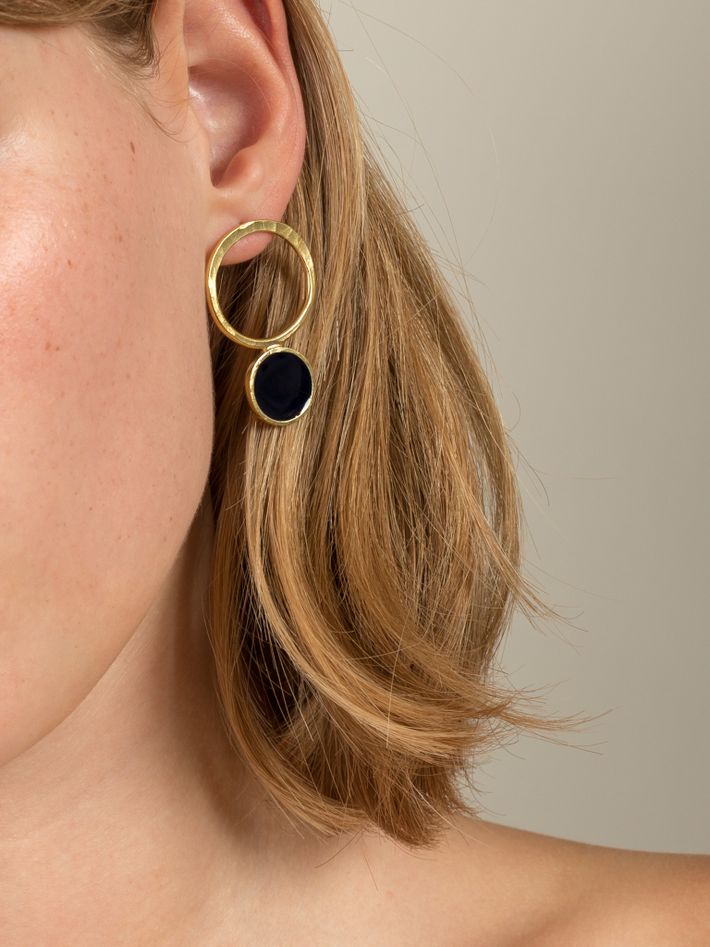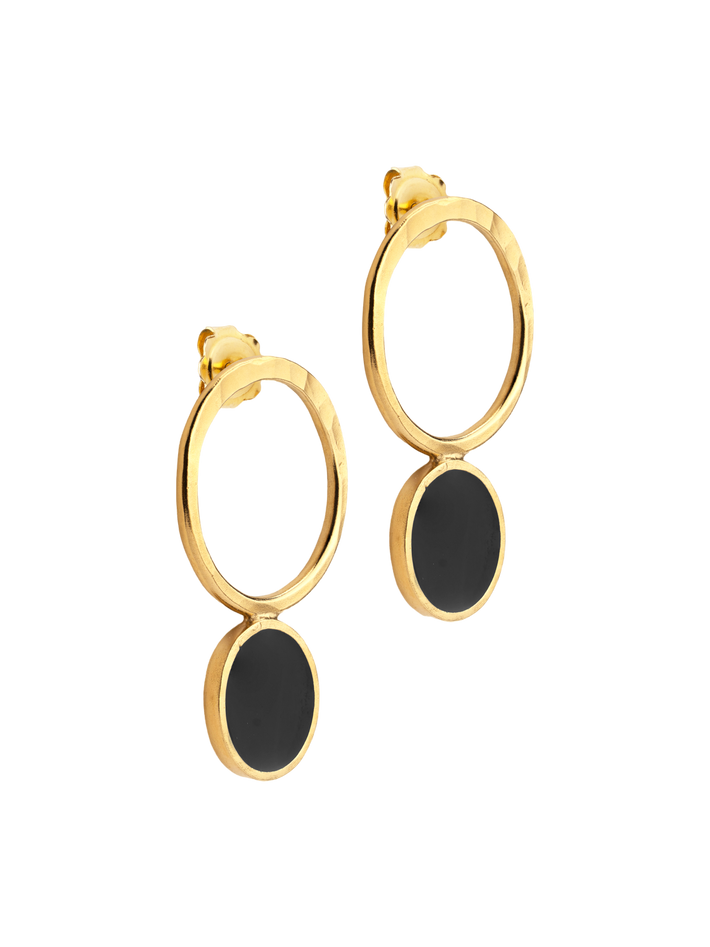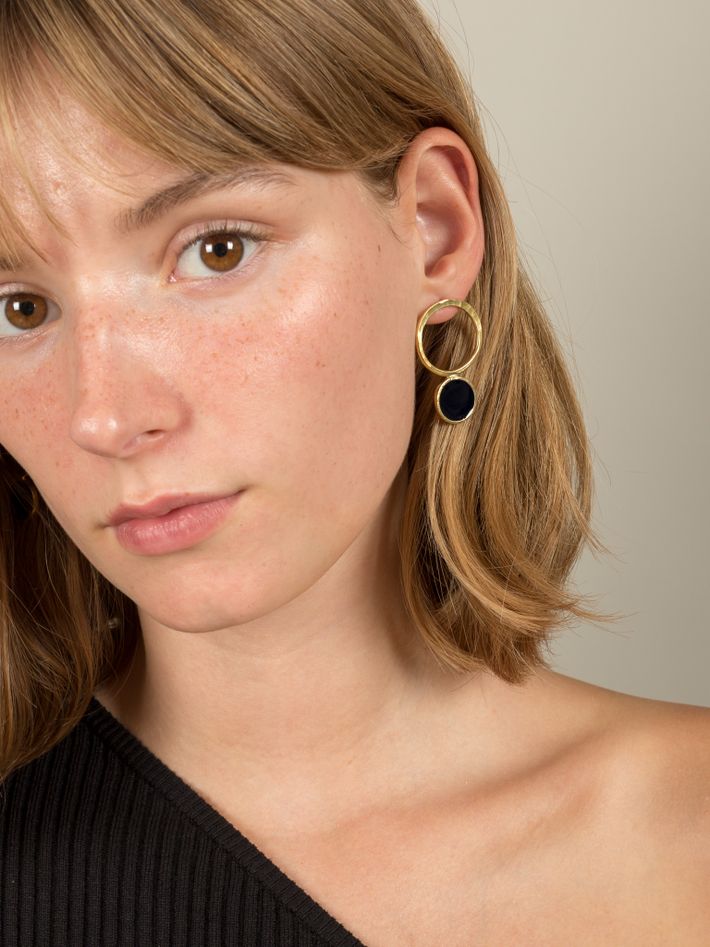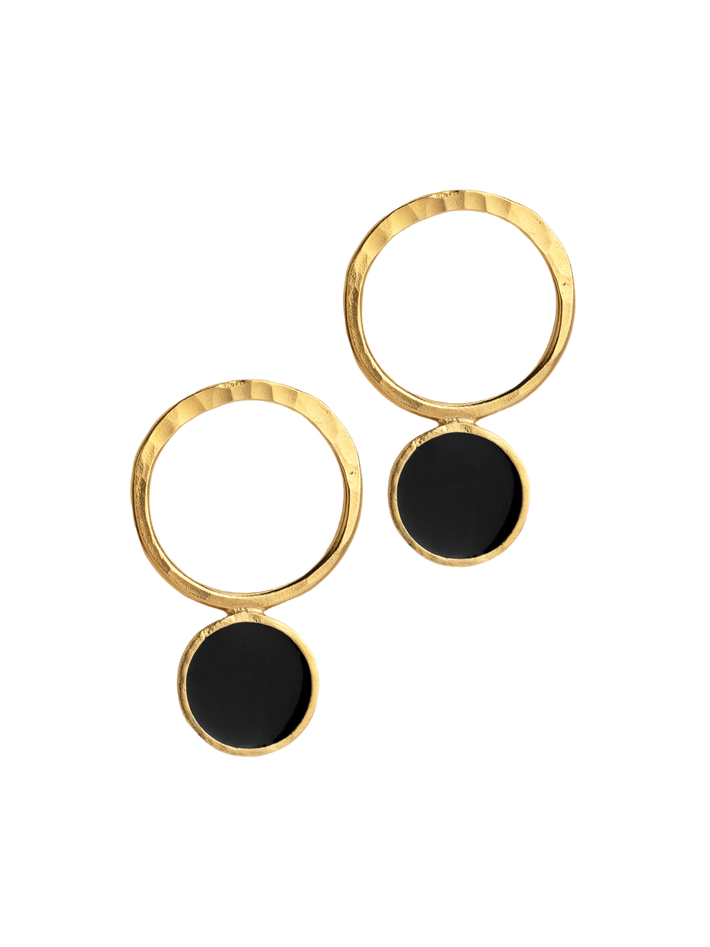 18 kt yellow gold plated sterling silver
Other
Pair of earrings
---
All taxes and customs duties included
Free shipping via DHL, fully insured
Includes
certificate of authenticity
Ships in 1-2 days.
In stock
Ask Kitty Joyas a question
Some questions are best asked to our amazing designers directly, fill out the form and they will get back to you as soon as they can.
For any queries around delivery, price or returns, please contact us here at Finematter
Certificate of authenticity
Designed & created by

Kitty Joyas

Issue date

8 December 2022

Location

London
Digital certificate
All jewellery pieces sold or appraised by Finematter have a digital certificate of authenticity.
Besides proof of ownership, it verifies the quality of your piece, including designer, metal, and gemstones.
If you are buying this as a gift, it can be transferred to give the receiver direct access to the warranty, aftercare services, and more.
Expert digest
Brand Recognition
Taking inspiration from Barcelona, Kitty's designs are bold and vibrant. Some great statement pieces in her collection which look great solo or layered.
Product details
Metals
Yellow gold
A precious and highly durable metal which comes in different golden hues depending on its purity.
18 kt
75.0% gold content, a warm buttery yellow hue and considered the most classic gold. An exclusive as well as durable precious metal.
Plated
Covered in a thin layer of precious metal electrically charged onto a base metal, which will gently wear off with time.
3 Microns
The gold plating on this piece is the thickest used for jewellery and is highly durable. Won't show signs of wear until after 4-5 years.
Sterling silver
Base
The most precious and durable base metal. Will not lose its shape, discolour the gold plating on top, or cause allergic reactions.
Matte
Brushed surface gives an organic look. Will get more shiny with wear and can be brushed up later to regain its matte look.
Gemstones
Other
Cold cure dark blue coloured enamel in circles under the earring. Please note that slight variations in colour and traces of the artisanal process are part of the art of hand-painted enamel work, making each piece unique.
Size and fit
Studs earring
Butterfly
Closure
39mm
Drop length
Made for you by
Kitty Joyas
Modern, artisan jewellery for the everyday
People love how we ship their valuable purchases - free of charge