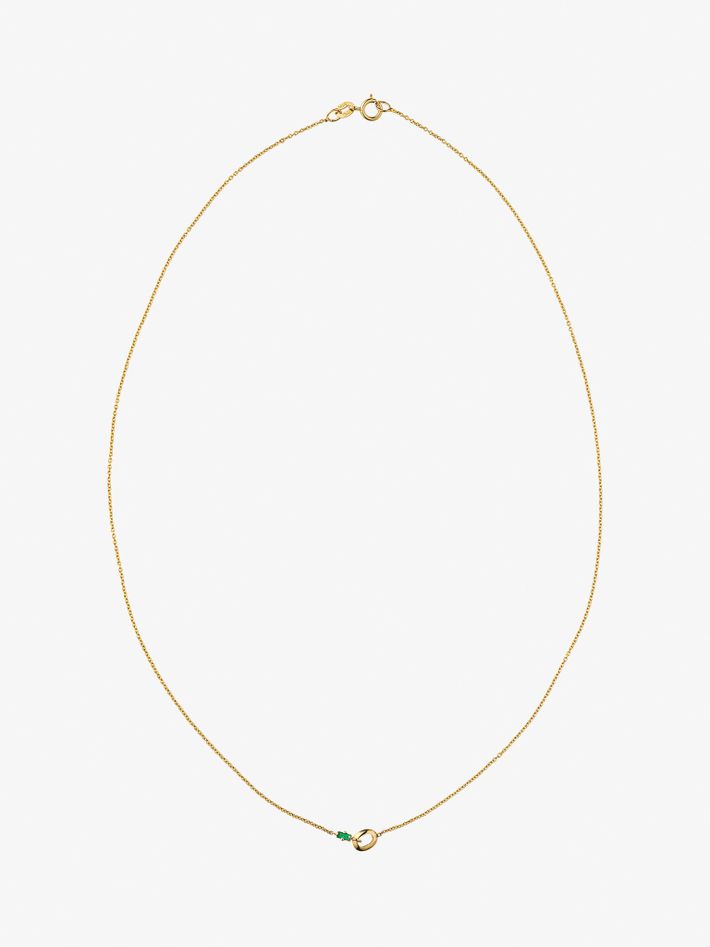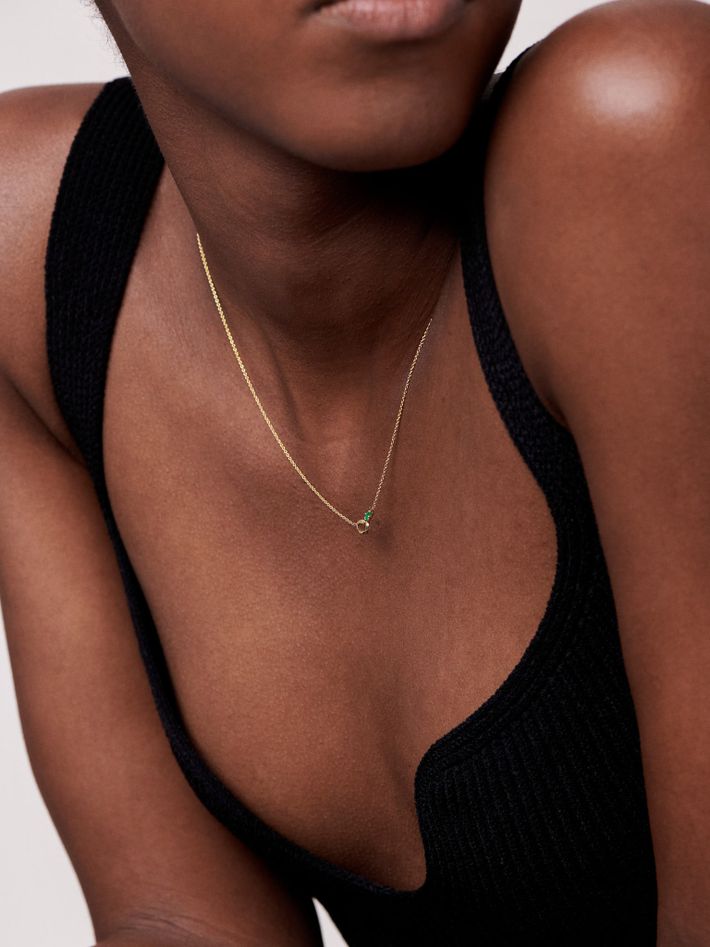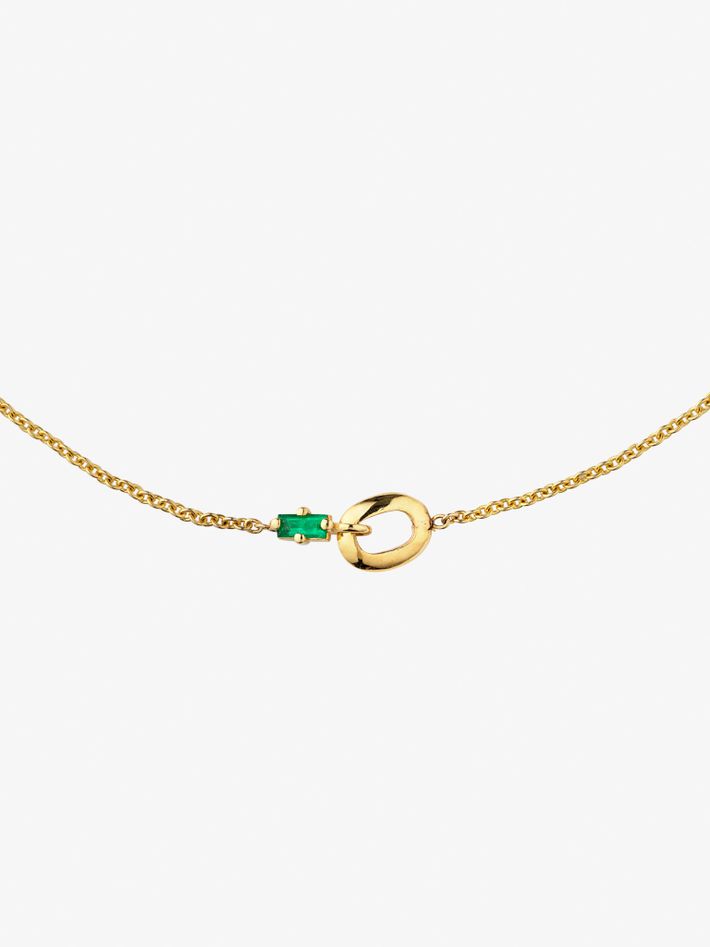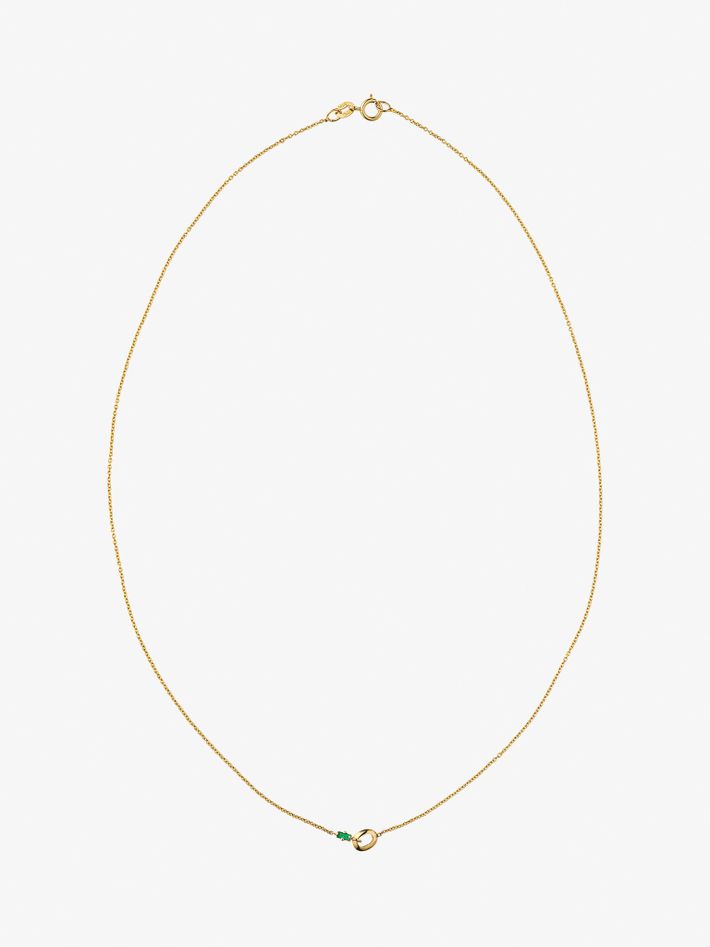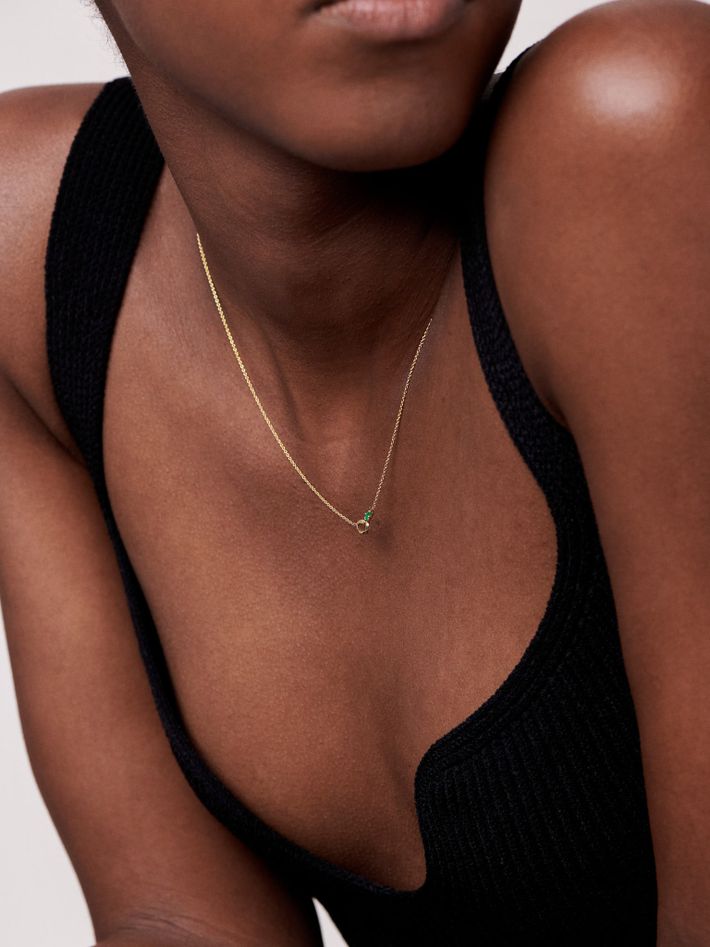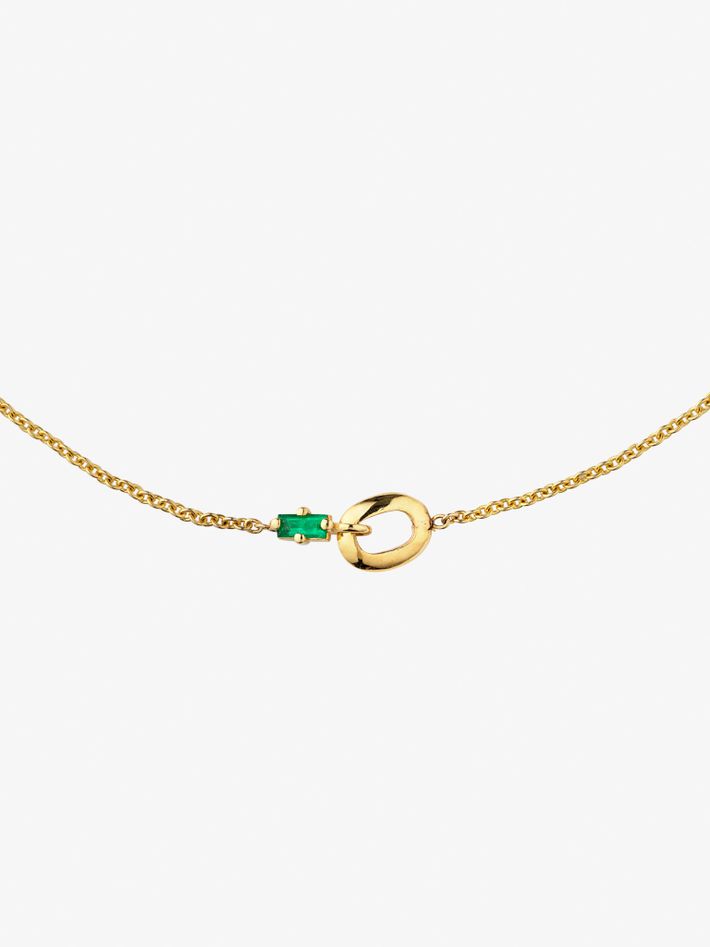 Our curator Miranda says:
"The depth of colour in an emerald is pure magic. Lizzie perfectly captures the allure of the stone by letting it sit on its own."
18 kt solid yellow gold
0.06 ct in 1 emerald
---
Free shipping via DHL, fully insured
All taxes and customs duties included
Includes
certificate of authenticity
Production time is 3-4 weeks.
Made just for you
Certificate of authenticity
Designed & created by

Lizzie Mandler

Issue date

12 August 2022

Location

Los Angeles
Digital certificate
All jewellery pieces sold or appraised by Finematter have a digital certificate of authenticity.
Besides proof of ownership, it verifies the quality of your piece, including designer, metal, and gemstones.
If you are buying this as a gift, it can be transferred to give the receiver direct access to the warranty, aftercare services, and more.
Product details
Metals
Yellow gold
A precious and highly durable metal which comes in different golden hues depending on its purity.
18 kt
75.0% gold content, a warm buttery yellow hue and considered the most classic gold. An exclusive as well as durable precious metal.
Solid
Made of a single precious metal, this piece will never oxidise or discolour and will keep its looks for generations.
Polished
The surface has been polished to give it a bright shine. It can always be repolished to regain its shine after wear.
Gemstones
1 × Emerald
18k gold XS knife edge link and prong set 0.06ct emerald baguette necklace on 14k gold chain
0.06 carat
The unit of weight for diamonds, equivalent to 0.2 grams, or about 6.4mm in diameter (slightly smaller than a regular pencil-end eraser)
Size and fit
Chain necklace
Spring clasp
Lock
16inches
Length
Made for you by
Lizzie Mandler
Timeless designs honouring the sentimental value of jewellery
Our curator Miranda says:
Lizzie's minimal jewellery has a strong impact. Choose from fine chains with floating gemstones or something a little more bold. Her pieces are designed to be layered and can also be personalised.
Handcrafted in downtown Los Angeles

Signature style of white and black diamonds
Designer Interview
Lizzie Mandler: "When the jewellery gets purchased by some else, it is no longer about me or my brand at all. It is about what happens to this piece of jewellery in that person's life and how it comes to take on a life and meaning of its own."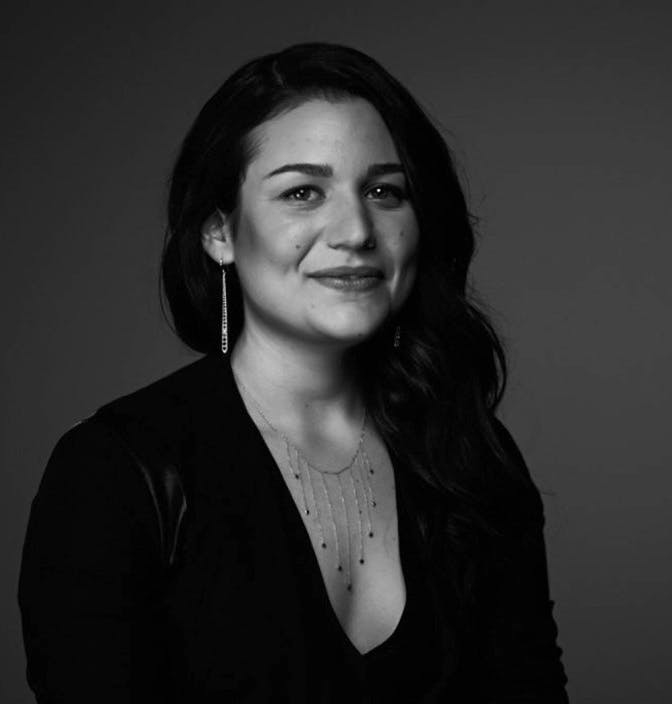 How did you get into jewellery? 
I started designing and making semi precious and beaded jewellery when I was 12, and I got into fine jewellery at 16 when I started studying as a bench jeweller.  Once I started with fine jewellery, I knew it was exactly what I wanted to pursue as a career. I studied as a bench jeweller locally in Santa Monica, and in college I moved to Florence, Italy for a year, and studied at a small artisan school. When I came back and graduated from university a year later, I launched the collection. 
I've never had one singular source of inspiration, I am more inspired by the way jewellery lays on the body and the way we come to adapt jewellery as part of our wardrobes. Even more than just a wardrobe, it becomes a second skin to people and something that people wear religiously. There's no one source, the key for me is I have to put myself in an environment where I am creative, and I have realised in the last few years that I have to remove myself from my office and from LA in order to get to that place. 
Read more
People love how we ship their valuable purchases - free of charge