Antifer diamond earring
By Repossi
How to measure your ring size at home. You'll need:
Strip of paper, approximately 10mm wide and 100mm long.
Pen or Marker
Measuring tape or ruler
Step 1
Wrap the strip of paper around the base of the finger you intend to wear the ring on. It should feel snug, but comfortable enough to fit over your knuckle.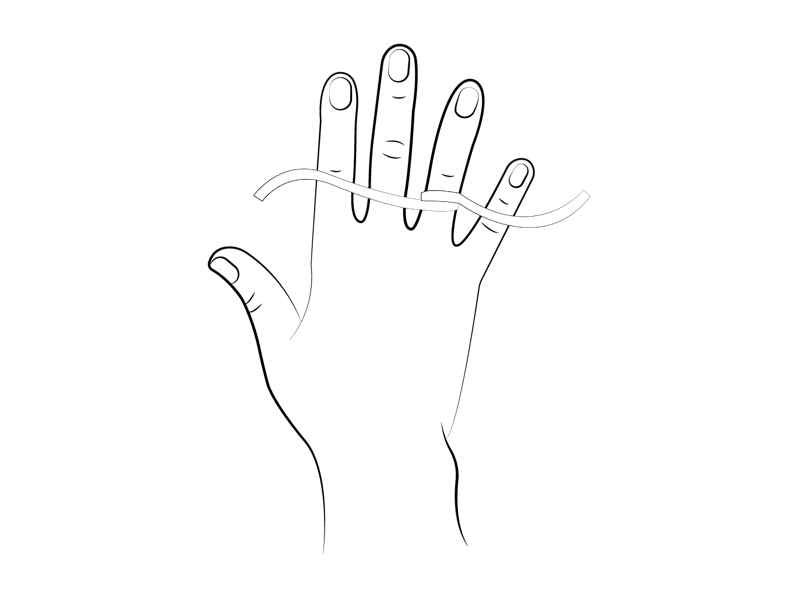 Step 2
Mark the points where each end of the paper meets.
Step 3
On a flat surface, measure the length between the two points in millimeters. This measurement is your ring size.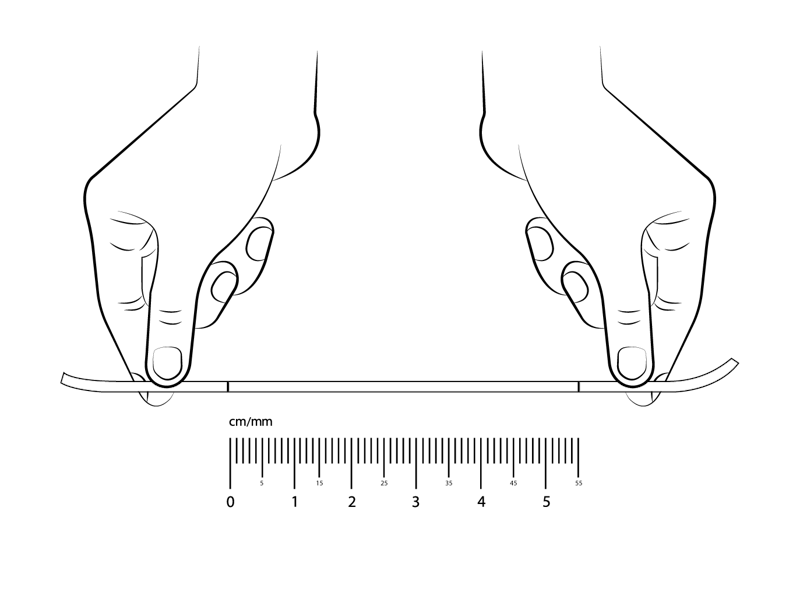 Tips
Your fingers will be at their smallest when cold and they tend to swell when hot. We recommend you measure your finger when your hands are a comfortable temperature - not too hot and not too cold.
For accuracy, we suggest you take this measurement at least twice.
Measure the largest finger you intend to wear the ring on.
If the measurement seems to be between two sizes, we suggest you opt for the larger of the two.
If your knuckle is much bigger than the base of your finger, measure both and go for a size between the two measurements.
Metal
18 kt solid black gold
Gemstone
0.07 CTTW in diamond
---
Free 14 day returns
Free shipping, fully insured
All taxes and duties included
Please select an option to see delivery time ↑
Product details
Metals
Black gold
Yellow gold which has been treated on the surface to look black.
18 kt
A buttery yellow hue, considered the most classic gold. 75% pure, an exclusive as well as durable precious metal.
Solid
Made of a single precious metal, this piece will never oxidise or discolour and will keep its looks for generations.
Polished
The surface has been polished to give it a bright shine. It can always be repolished to regain its shine after wear.
Gemstones
Diamond
1 row of pavé white diamonds
The unit of weight for diamonds, equivalent to 0.2 grams, or about 6.4mm in diameter (slightly smaller than a regular pencil-end eraser)
Inclusions so slight they are extremely hard for even a trained gemologist to see under 10x magnification
Near colourless and rare white with a very slight warm tone, near impossible to detect. (Grade G)
Size And fit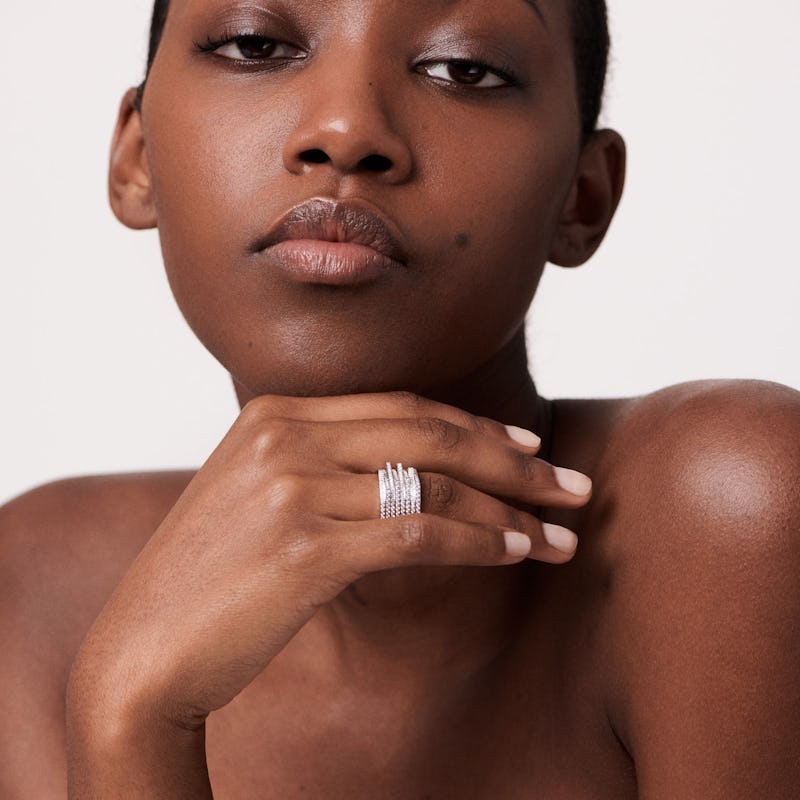 Collection
Antifer
The iconic Antifer collection refers to a simple line forming a strong peak, architecturally stacked in an asymmetrical rhythm to suggest a cliff. The collection ranges from wedding bands to more complex constructions where the peaks are built up to suggest a mineral structure, inspired by the shape of the Antifer cliffs in Normandy. Thus, Antifer perfectly embodies the architectural design of Repossi: an unexpected contrast of curves, volumes, and sharp angles.
View all (13)
Designer Interview
Gaia Repossi: "I play a lot with the collective unconscious, which is why I like antique and tribal jewellery. It is just a way to express a narrative and a dialogue."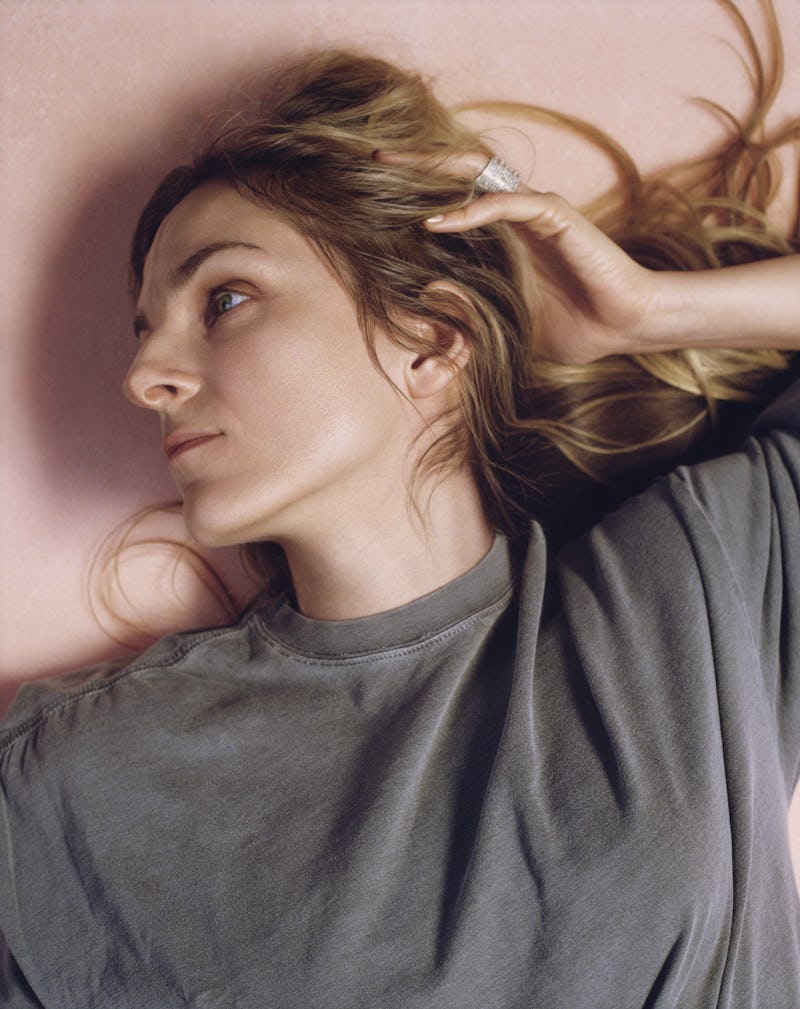 Repossi was founded in 1957, so you come from a long history of creative jewellery talent, but initially, you studied fine arts. What convinced you to go into the family business after all?
I didn't really want to do this profession, but I was living in Paris at the time, and my father had his communications and part of the design offices here in Paris. I slowly started advising him, and later on I tried a few projects and designs, and it worked. I think it was my father's approach and his way of giving me freedom and total trust; I felt like I could express myself enough. The respect and the interest he had in giving me all the space I needed was a beautiful way to slowly convince me to finish what I started.
I read that you put yourself in the position of a "stranger", which allowed you to question the foundations of the old world, can you elaborate on this position?
What happens when you don't necessarily want to do a certain profession or you are sort of an outsider because you are younger and you have a different point of view, you slowly develop a sort of distance that allows you to rethink things. One of the reasons why I wasn't interested in pursuing this career was basically because of what I wanted to change. I was questioning why contemporary jewellery didn't fit nowadays silhouette. Why it was only fashion that reinvents itself and makes desirable things, and why jewellery really did not relate to me. I wanted an identity that women could identify with. I wanted an image that fit the time we are in now.
Read more
Sustainability
Adheres to the following sustainability practices
Direct carbonneutral shipping

Plastic-free and recyclable packaging