Birch pearl initial bracelet
By Pacharee
How to measure your ring size at home. You'll need:
Strip of paper, approximately 10mm wide and 100mm long.
Pen or Marker
Measuring tape or ruler
Step 1
Wrap the strip of paper around the base of the finger you intend to wear the ring on. It should feel snug, but comfortable enough to fit over your knuckle.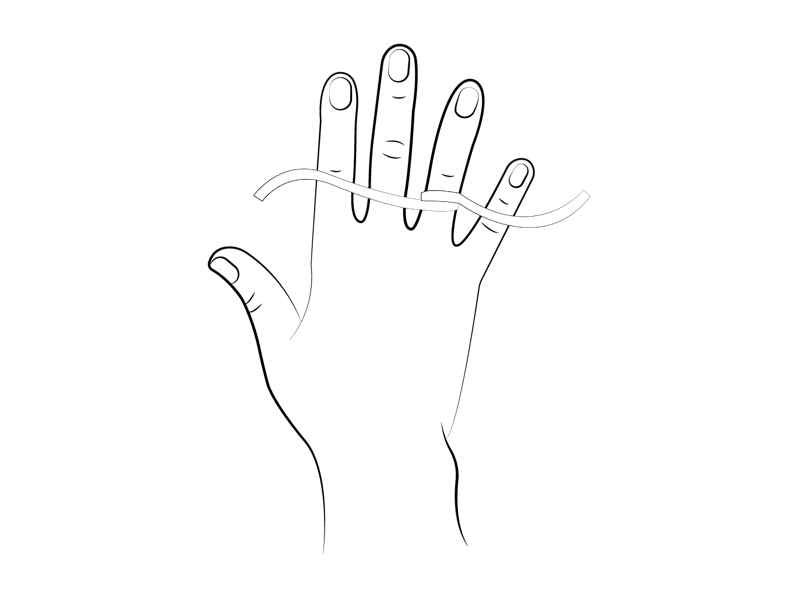 Step 2
Mark the points where each end of the paper meets.
Step 3
On a flat surface, measure the length between the two points in millimeters. This measurement is your ring size.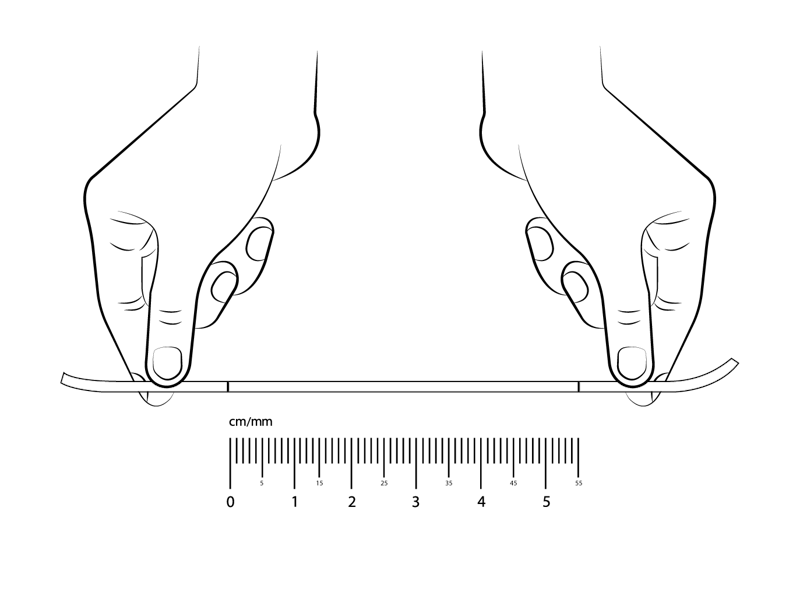 Tips
Your fingers will be at their smallest when cold and they tend to swell when hot. We recommend you measure your finger when your hands are a comfortable temperature - not too hot and not too cold.
For accuracy, we suggest you take this measurement at least twice.
Measure the largest finger you intend to wear the ring on.
If the measurement seems to be between two sizes, we suggest you opt for the larger of the two.
If your knuckle is much bigger than the base of your finger, measure both and go for a size between the two measurements.
Metal
18 kt yellow gold plated sterling silver
Gemstone
Pearl
---
Free 14 day returns
Free shipping, fully insured
All taxes and duties included
Product details
Metals
Yellow gold
A precious and highly durable metal which comes in different golden hues depending on its purity.
18 kt
A buttery yellow hue, considered the most classic gold. 75% pure, an exclusive as well as durable precious metal.
Plated
Covered in a thin layer of precious metal electrically charged onto a base metal, which will gently wear off with time.
Extrememly durable
Plating
The gold plating on this piece is the thickest used for jewellery and is highly durable. Won't show signs of wear until after 4-5 years.
The most precious and durable base metal. Will not lose its shape, discolour the gold plating on top, or cause allergic reactions.
Polished
The surface has been polished to give it a bright shine. It can always be repolished to regain its shine after wear.
Gemstones
Pearl
natural birch-shaped pearls.
Size And fit
Designer Interview
Sophie Rogers Pacharee: "Our essence is that we are representing the origin of the gemstones and the pearls, and we design in a way that respects their unique curve and every curve they have and the colour and the texture that they have."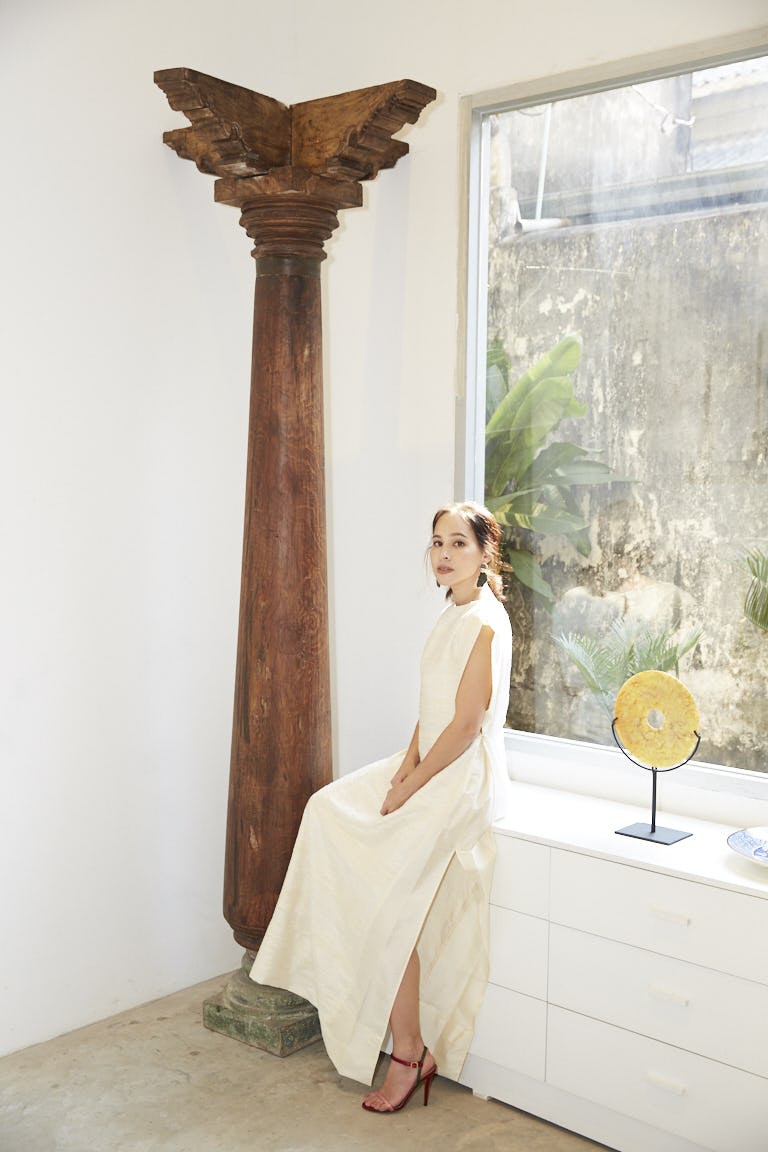 You come from a gems-trading family, but it took you some time to go into this industry. Could you describe your journey into jewellery?
My story is a bit of an odd one. When you grow up in a family that does something, and you see something every day throughout your childhood, you either fall in love with it and follow it or you fall in love with it and you try to tell yourself that it's not for you. My dad was a big gemologist and he always took me with him on his gem trips. When he met big clients, I would always go there with him. And I'm telling myself that I don't want to do this, because I've been forced into it. I keep trying to find my own path and I get into advertising, and I live in New York City for 10 years, and all my career life is advertising, but everyone knows that I am into design and fashion. At one point, I sneakingly went to GIA in New York and took a one-day jewellery-design course, telling no one about it. I feel like I'm always hiding it. The turning point is when I got pregnant and I was living in London, with my husband, and we decided we need a different environment, so we move to Zürich, and when we move here, I struggled to imagine myself in advertising here.
This is when you decide to do jewellery?
Not yet, but this is when I decide to do something different. I want to do something on my own. This is when I go back to Thailand, and I fall in love with this handwoven silk and cotton, and natural dye, so I design a clothing collection actually. And then one week before the shoot, I thought something was missing, and decided to add some jewellery. I ask my mom to open up her safe, and I find her stone and pearl collection. I pick out these Baroque shaped pearls, and they become the very first earrings I design. I call over the family goldsmith and I basically draw on the pearl to show how I want the gold setting to be. I want the feeling of a melting gold that goes into the pearl. It was one week for him working really hard to get it done on time, and we shot around five pieces of jewellery. When I launch the collection, people start inquiring about the jewellery instead of the clothes.
Read more
Sustainability
Adheres to the following sustainability practices
Direct carbonneutral shipping

Plastic-free and recyclable packaging