Only one piece made
18 kt solid yellow gold
0.28 ct in 3 diamonds
---
Free 14 day returns
Free shipping via DHL, fully insured
All taxes and customs duties included
Ships in 1-2 days.
Unique piece, one of a kind
Product details
Metals
Yellow gold
A precious and highly durable metal which comes in different golden hues depending on its purity.
18 kt
A buttery yellow hue, considered the most classic gold. 75% pure, an exclusive as well as durable precious metal.
Solid
Made of a single precious metal, this piece will never oxidise or discolour and will keep its looks for generations.
Polished
The surface has been polished to give it a bright shine. It can always be repolished to regain its shine after wear.
Gemstones
3 × Diamonds
three round cut G/VS1 diamonds totalling 0.28ct, in a pear shaped speckled light brown stone
0.28 carat
The unit of weight for diamonds, equivalent to 0.2 grams, or about 6.4mm in diameter (slightly smaller than a regular pencil-end eraser)
VS1
Clarity
Inclusions are only visible with effort under 10x magnification
G
Colour
Near colourless and rare white with a very slight warm tone, near impossible to detect. (Grade G)
Round
Shape
Size and fit
Pendant necklace
Spring clasp
Lock
30inches
Length
People love how we ship their valuable purchases - free of charge
Made for you by
CVC Stones
Unique pieces of jewellery made with one-of-a-kind pebbles
Designer Interview
Charles de Viel Castel: "I really do think that we are all creative one way or another, you just have to be curious."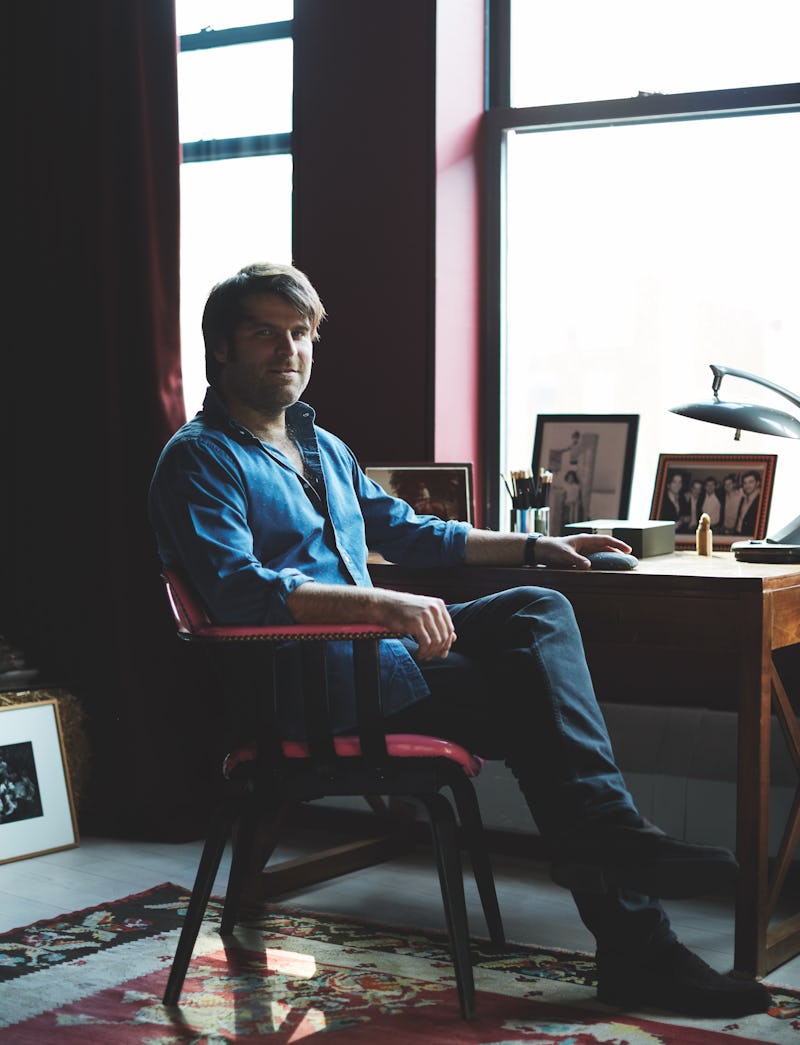 You come from quite a different background to jewellery design, can you describe your journey into jewellery?
It was sort of completely by accident. It happened because my grandmother on my father's side passed away and left two diamonds; one for my cousin and one for me. The one I got wasn't set, it was a loose diamond, so I had to decide what I was going to do with it. I was single and working in finance, so I had nothing to do with jewellery, but I decided that I wanted to do something creative with it. So the idea came by thinking about ways of mixing it or taking the diamond and setting it into something organic, something natural, and I thought about wood, and then eventually the idea about the pebble came up. When that idea came to me, it was just an idea and most people probably don't actually act on those kinds of ideas, but I decided to try and push it a little bit further. So, I set out to try and get somebody who would drill the stone and set the diamond. And then I had to find the chain, and then I had to find a bail and design it and design the stone itself, so I sort of did it just as something I was exploring. Eventually, I ended up with five or six small stones that I had done as trials. And I gave one to my mother, and my aunt, and my cousin and my sister. They all loved them and couldn't believe I was doing this and thought I should do more. And that's how I, by accident, ended up doing this.
How long did it take to get there?
It took a year and a half. When I first started, it was very hard to find someone who would even listen to me about drilled stones. I went on 47th street and they were all like "we don't do this" and "why would we drill stones?" That was difficult. When I worked with my diamonds, I started buying them in New York but to get the right prices, I ended up finding someone in Antwerp in Belgium, and then the chain took a really long time too. I traveled to the jewellery fair Baselworld in Switzerland and I found a German supplier of chains that I liked. The combination of all these things took a really long time, but I kept going because I enjoyed doing it.
Read more