Glow medium hoop earring
By Kinraden
How to measure your ring size at home. You'll need:
Strip of paper, approximately 10mm wide and 100mm long.
Pen or Marker
Measuring tape or ruler
Step 1
Wrap the strip of paper around the base of the finger you intend to wear the ring on. It should feel snug, but comfortable enough to fit over your knuckle.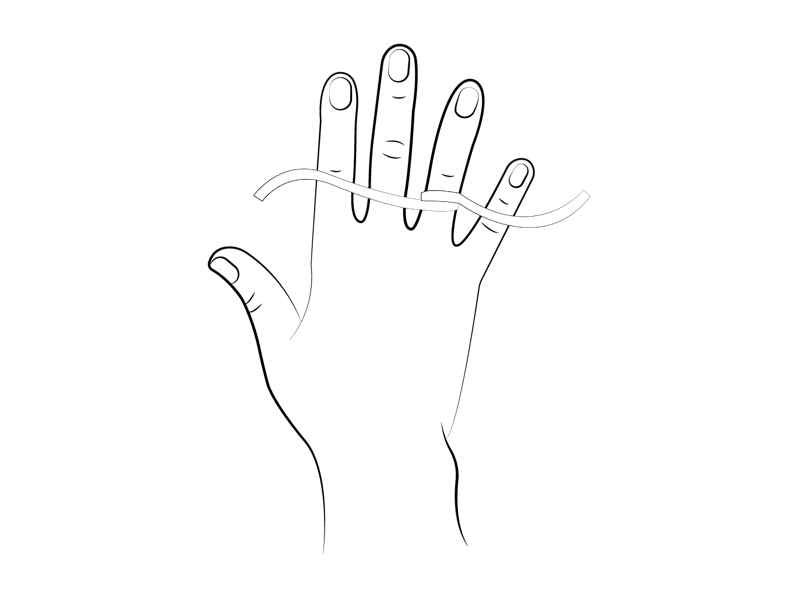 Step 2
Mark the points where each end of the paper meets.
Step 3
On a flat surface, measure the length between the two points in millimeters. This measurement is your ring size.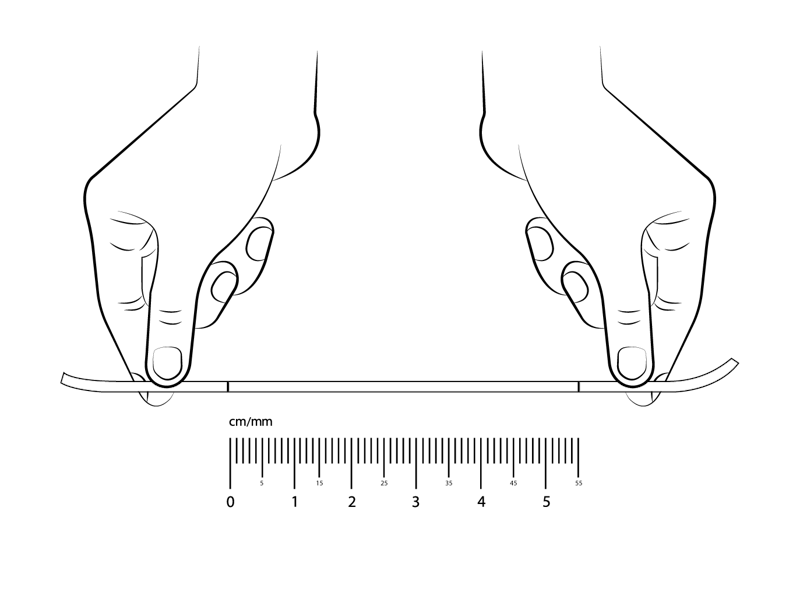 Tips
Your fingers will be at their smallest when cold and they tend to swell when hot. We recommend you measure your finger when your hands are a comfortable temperature - not too hot and not too cold.
For accuracy, we suggest you take this measurement at least twice.
Measure the largest finger you intend to wear the ring on.
If the measurement seems to be between two sizes, we suggest you opt for the larger of the two.
If your knuckle is much bigger than the base of your finger, measure both and go for a size between the two measurements.
Recycled silver
Recycled silver
Metal
Sterling silver
Sold as
Single earring
---
Free 14 day returns
Free shipping, fully insured
All taxes and duties included
Ships in 1-2 days.
Just 3 available
Product details
Metals
Sterling silver
92.5% pure silver, a highly durable precious metal.
Solid
Made of a single precious metal, this piece will never oxidise or discolour and will keep its looks for generations.
Polished
The surface has been polished to give it a bright shine. It can always be repolished to regain its shine after wear.
Size And fit
Why we love this designer
A contemporary brand, Kinraden has an uncompromising approach to sustainability
With an uncompromising approach to sustainability, Kinraden is a contemporary jewellery brand in both style and philosophy. Founder Sarah Müllertz's creations echo her background in architecture; taking inspiration from Bauhaus, while her sensibilities are much more romantic, pointing to Emily Dickinson as an influence. Relentless in her pursuit of sustainability, Sarah is not afraid to challenge norms using unconventional materials like Mpingo wood instead of gemstones.
Designer Interview
Sarah Müllertz: "Honestly, I feel very strongly about starting businesses today, we need to make a difference. We can build a strategy with ambitious goals for the future."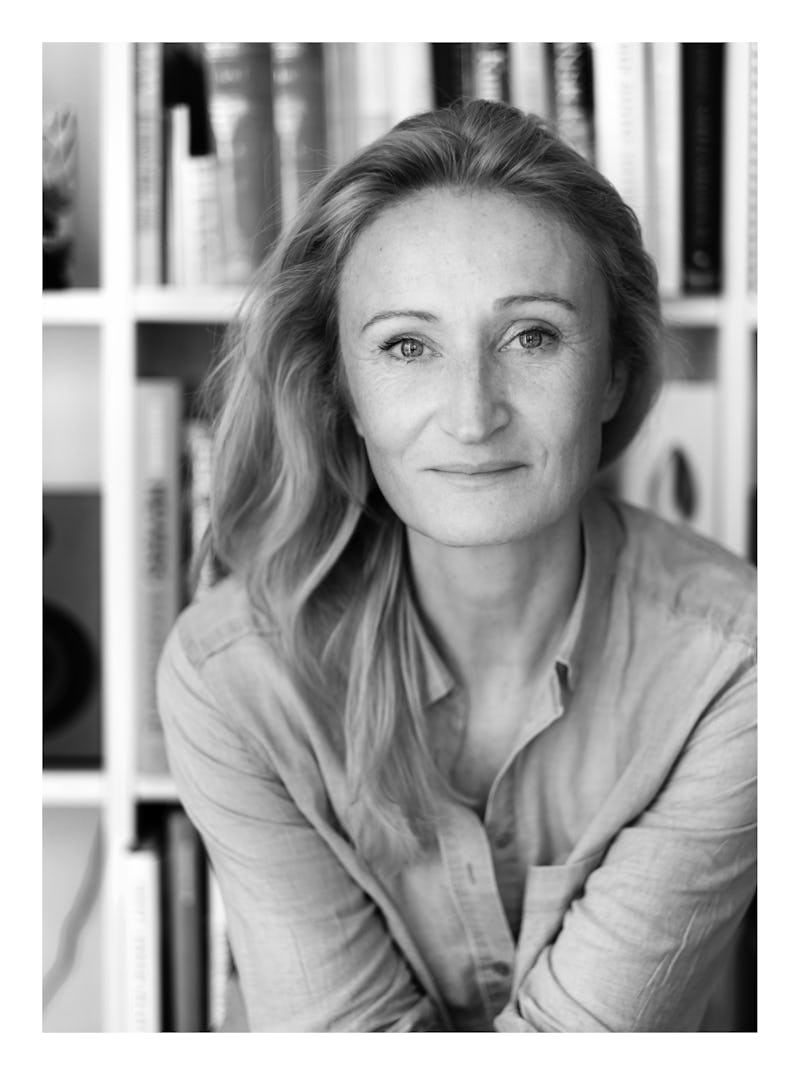 Where does the name Kinraden come from?
Kinraden is the old 13th century English form of the word "kindred" or "next of kin" and it means kinship in blood, or just kinship. In 2014, when I founded Kinraden, sustainability was extremely important to me; the idea that our choices are connected, which was inherent in the name, and then it's a very beautiful word. I like that you can pronounce it in more than one way. It is reminiscent of something English, but it also connects with the Scandinavian tradition. In 2014, people found it very nerdy with all these thoughts of kinship and the idea that we are all connected through our choices. But today, and especially in these times of the pandemic, everything we do, and every choice that we make, what we buy and what we surround ourselves with, it has an impact on our society 5, 10, 20 years from now.
And talking about kinship, often jewellery is something that you pass on.
In every way, it makes sense. My universe and the way that I work are not bound up on seasons. I want to make something timeless; something you want to wear for the rest of your life and that you pass on. One of my rings, named Kindred, is created as a paraphrase of the signet ring, so you buy a family ring, and you become part of the Kinraden family.
Read more
Sustainability
Adheres to the following sustainability practices
Direct carbonneutral shipping

Plastic-free and recyclable packaging