Hura aquamarine ring
By Sophie Joanne
How to measure your ring size at home. You'll need:
Strip of paper, approximately 10mm wide and 100mm long.
Pen or Marker
Measuring tape or ruler
How to measure your ring size at home. You'll need:
Strip of paper, approximately 10mm wide and 100mm long.
Pen or Marker
Measuring tape or ruler
Step 1
Wrap the strip of paper around the base of the finger you intend to wear the ring on. It should feel snug, but comfortable enough to fit over your knuckle.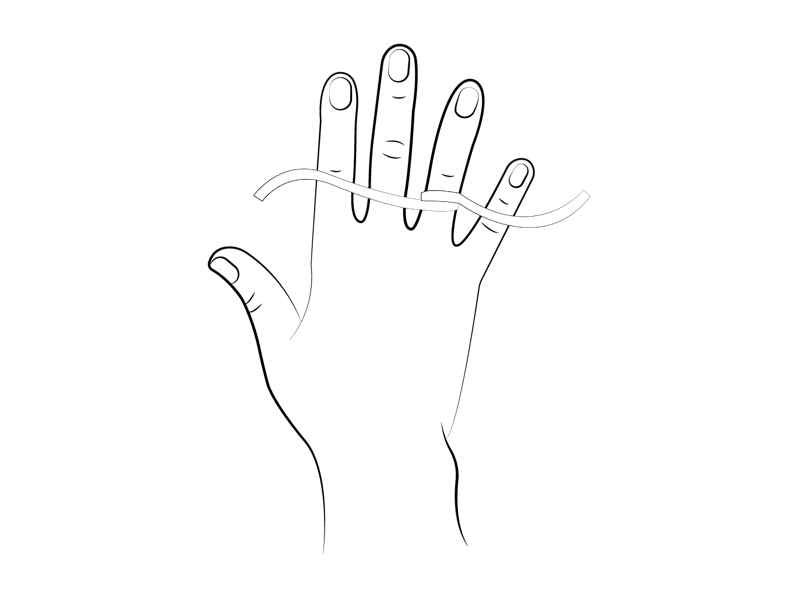 Step 2
Mark the points where each end of the paper meets.
Step 3
On a flat surface, measure the length between the two points in millimeters. This measurement is your ring size.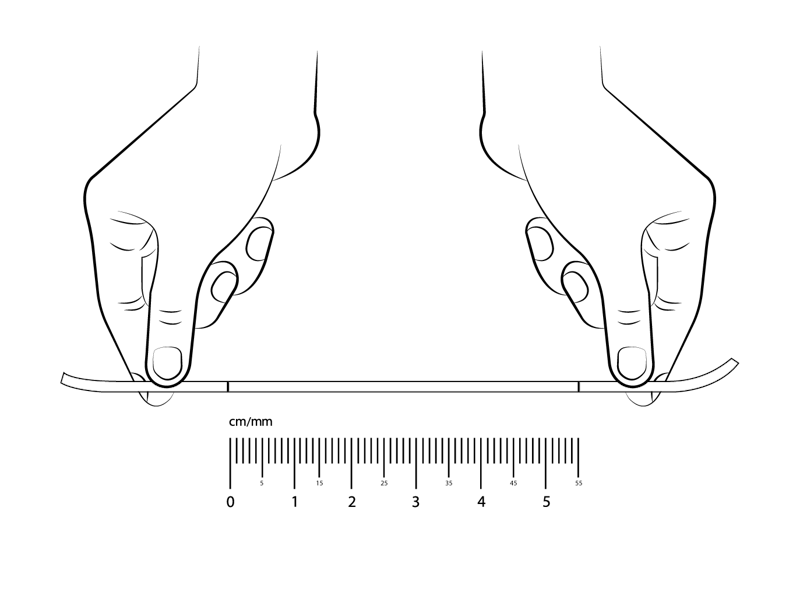 Tips
Your fingers will be at their smallest when cold and they tend to swell when hot. We recommend you measure your finger when your hands are a comfortable temperature - not too hot and not too cold.
For accuracy, we suggest you take this measurement at least twice.
Measure the largest finger you intend to wear the ring on.
If the measurement seems to be between two sizes, we suggest you opt for the larger of the two.
If your knuckle is much bigger than the base of your finger, measure both and go for a size between the two measurements.
Recycled gold
Hura aquamarine ring
Metal
- 14 kt solid yellow gold
Gemstones
- 1 aquamarine & 6.02 CTTW in 1 tourmaline
(Taxes and duties included)
Size Guide
Need advice? 

Chat with us now
Free shipping
Fully insured express shipping
Free returns
14 day returns, shipping paid
Duties included
No additional customs & duties
Product details
Metals
Yellow gold
A precious and highly durable metal which comes in different golden hues depending on its purity.
14 kt
A cool, subdued yellow hue. 58% gold and relatively hard, making it a popular choice for jewellery that lasts a lifetime.
Solid
Made of a single precious metal, this piece will never oxidise or discolour and will keep its looks for generations.
Polished
The surface has been polished to give it a bright shine. It can always be repolished to regain its shine after wear.
Gemstones
1 × Aquamarine
The flower shape is hand-carved from aquamarine by an expert artisan, using an age-old, wood-carving technique. The flower is set with a large brilliant-cut tourmaline, which symbolises joy, emotional healing and love. The ring is made from 14-carat recycled gold. Aquamarine helps move towards closure, it washes away stress and fear, leaving room for peace and tranquillity instead. Tourmaline reminds us that we all have pillars of strength within us that we can lean on when we feel weak. This stone is all about recognizing the power you have to solve or deal with any problem in your life.
The unit of weight for diamonds, equivalent to 0.2 grams, or about 6.4mm in diameter (slightly smaller than a regular pencil-end eraser)
Size And fit
Why we love this designer
Sophie Joanne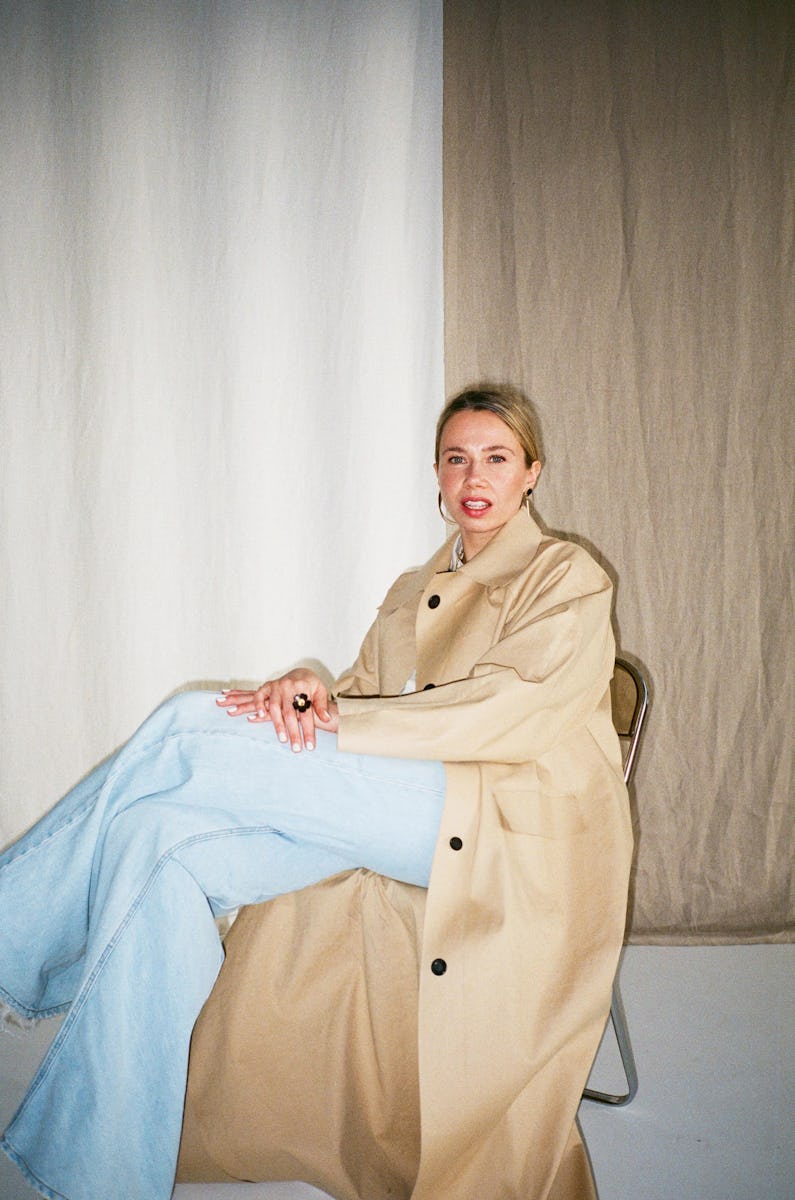 Born from a need to create something that would last, her love for craftsmanship, and her desire for ethical design, Sophie Joanne founded her namesake brand after a 12-year career in fashion.Using her creative skill and imagination, the contemporary traits of her fine jewellery designs derive directly from her admiration of modern art, and are immediately recognizable for their sculptural aesthetics, feminine energy, and often inflated forms.Always with an aspiration to become more and more ethical.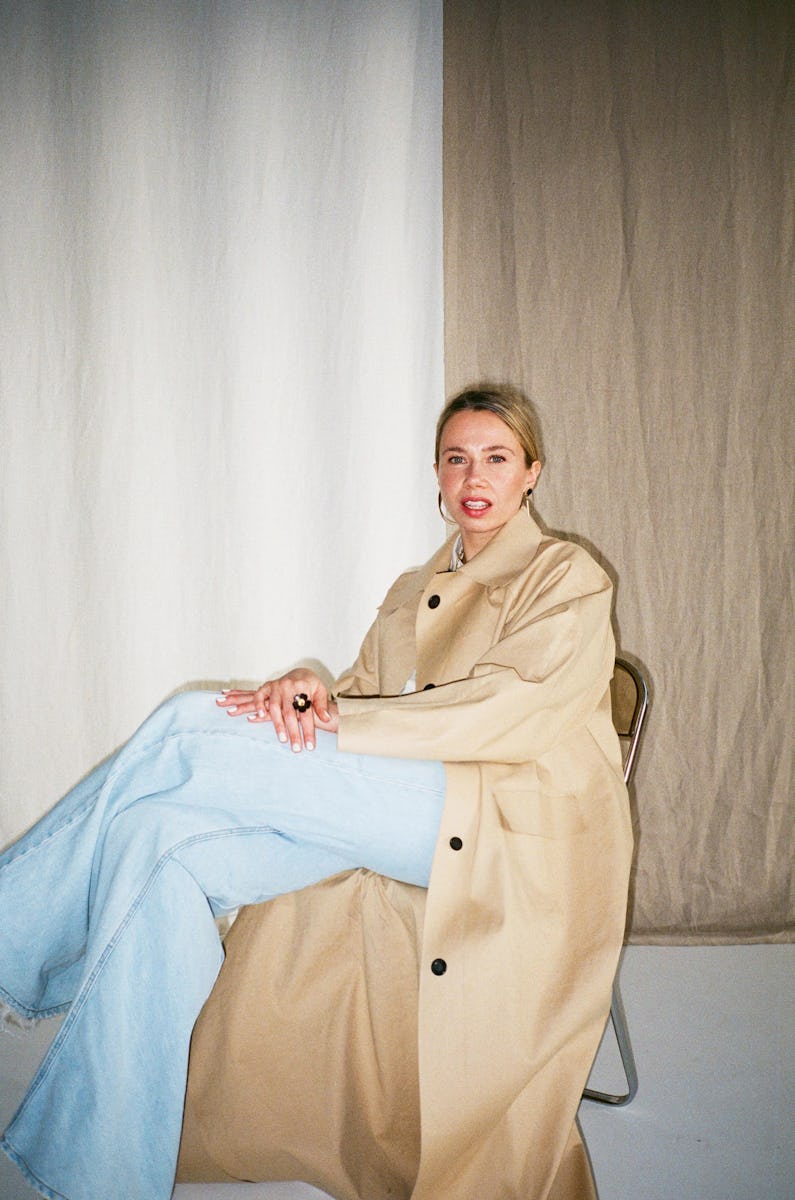 Sustainability
Adheres to the following sustainability practices
Direct carbonneutral shipping

Plastic-free and recyclable packaging