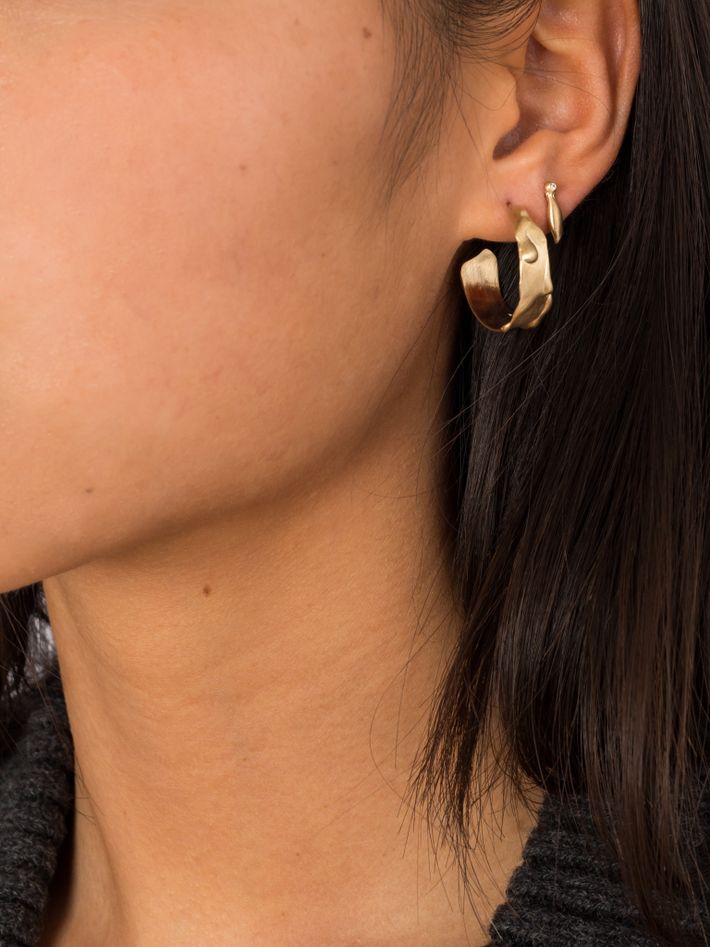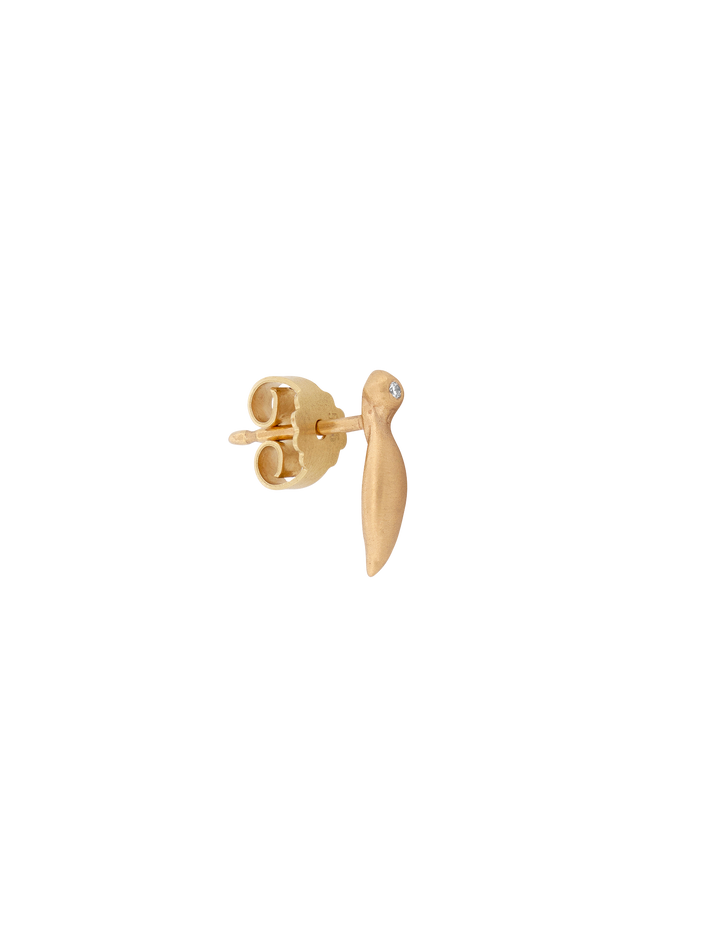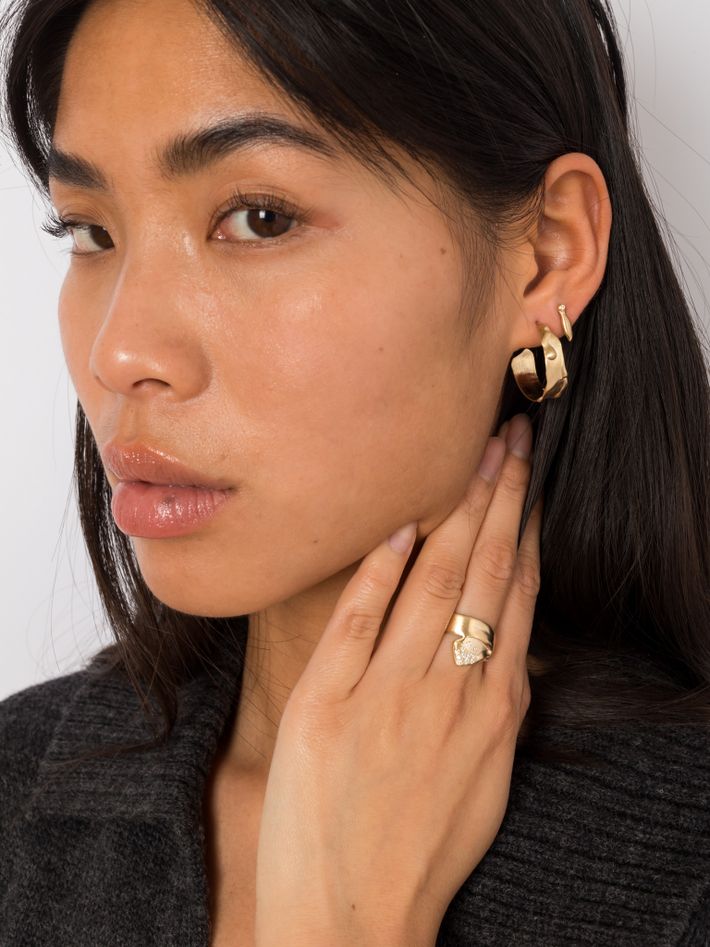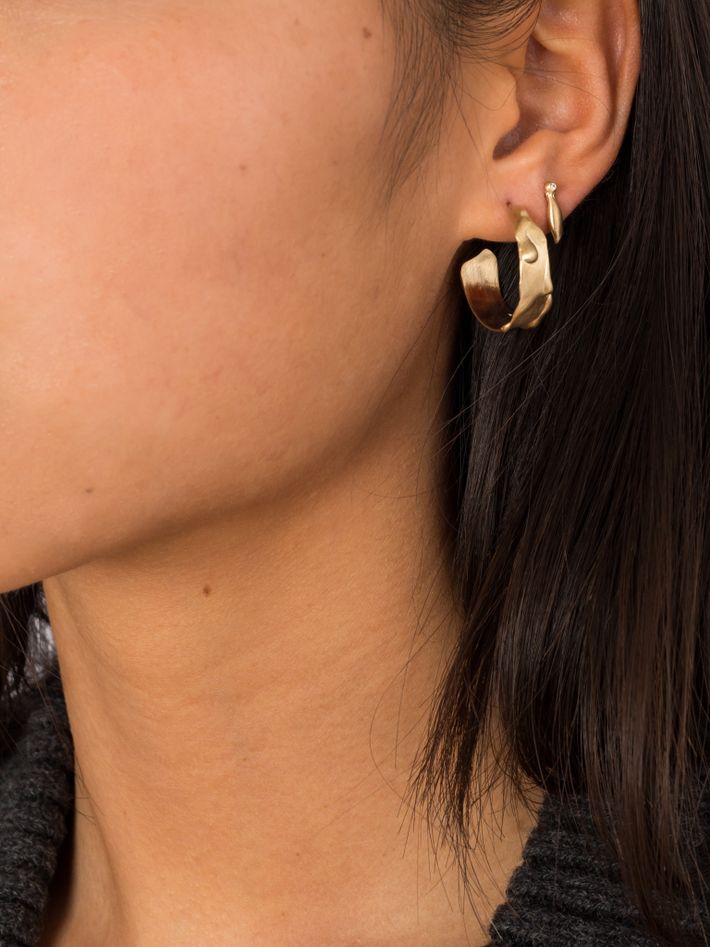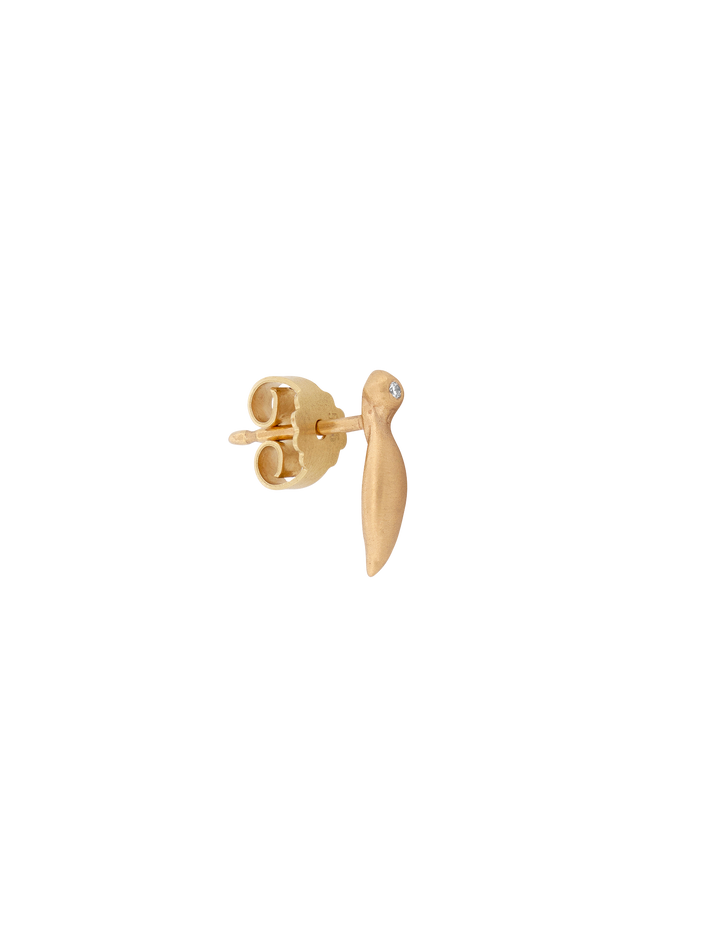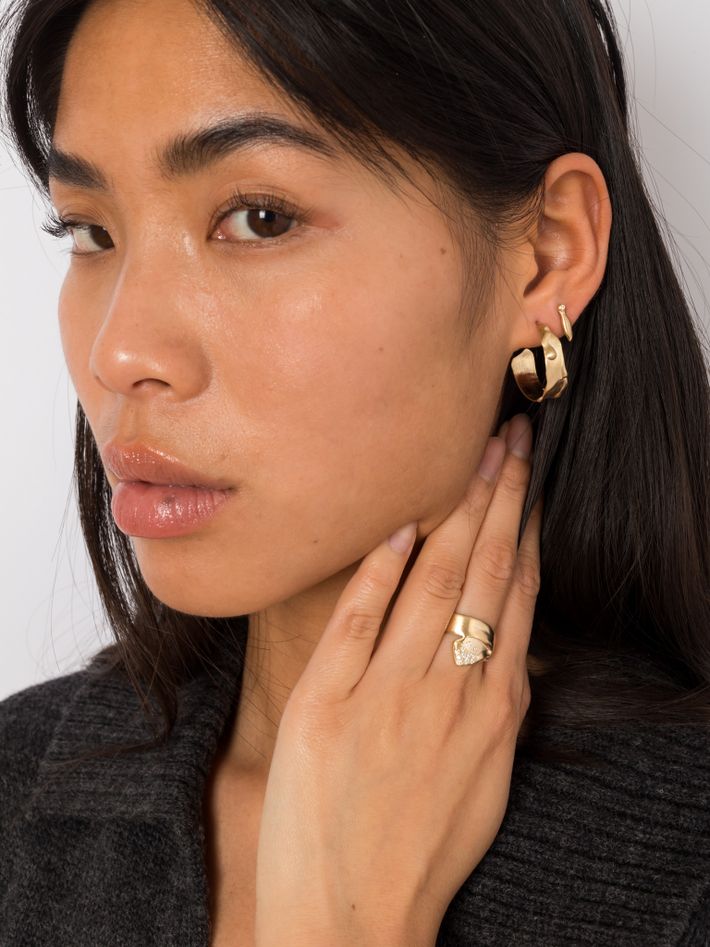 14 kt solid yellow gold
0.01 ct in 1 diamond
Single earring
---
Free shipping via DHL, fully insured
All taxes and customs duties included
Includes
certificate of authenticity
Ships in 1-2 days.
In stock
Certificate of authenticity
Designed & created by

Pernille Holm

Issue date

15 August 2022

Location

Copenhagen
Digital certificate
All jewellery pieces sold or appraised by Finematter have a digital certificate of authenticity.
Besides proof of ownership, it verifies the quality of your piece, including designer, metal, and gemstones.
If you are buying this as a gift, it can be transferred to give the receiver direct access to the warranty, aftercare services, and more.
Product details
Metals
Yellow gold
A precious and highly durable metal which comes in different golden hues depending on its purity.
14 kt
58.3% gold content, relatively hard with a subdued yellow hue, making it a popular choice for jewellery that lasts a lifetime.
Solid
Made of a single precious metal, this piece will never oxidise or discolour and will keep its looks for generations.
Matte
Brushed surface gives an organic look. Will get more shiny with wear and can be brushed up later to regain its matte look.
Gemstones
1 × Diamond
A single round brilliant cut white diamond.
0.01 carat
The unit of weight for diamonds, equivalent to 0.2 grams, or about 6.4mm in diameter (slightly smaller than a regular pencil-end eraser)
VVS1
Clarity
Inclusions so slight they are extremely hard for even a trained gemologist to see under 10x magnification
G
Colour
Near colourless and rare white with a very slight warm tone, near impossible to detect. (Grade G)
Round
Shape
Size and fit
Studs earring
Butterfly
Closure
12mm
Drop length
Made for you by
Pernille Holm
Handmade with the finest materials, these organic pieces are crafted to the highest standards
Our curator Miranda says:
Pernille uses recycled gold and conflict free diamonds in her work. She is inspired by organic forms, such as molten gold and there is a refined element to her work which comes through her handcrafted and attention to detail led way of working.
Recycled solid gold and conflict free diamonds
Designer Interview
Pernille Holm: "I have a thing with organic textures and forms. Nature is quite remarkable. Molten gold is so beautiful."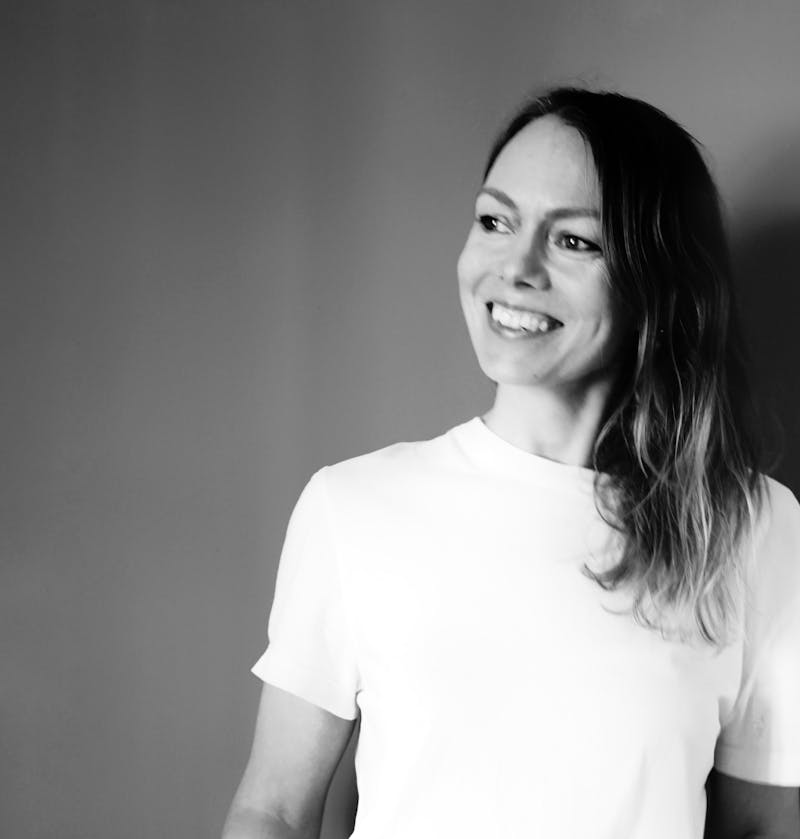 What's your favourite part of the production?
I love working with wax because that's very therapeutic to me. The textures are what inspire me. I then get an idea of what textures I like to create, through working with hard wax where I carve or soft wax or liquid wax where I drip it, so I get the full expression from whatever wax I use. I also use sand casting where I get grainy textures in the metals, so essentially once I get the desired texture, only then can I create the shape.
What inspires your designs?
I have a thing with organic textures and forms. Nature is quite remarkable. Molten gold is so beautiful. It looks so soft and I always feel like touching it. However, it is so fleeting. It hardens instantly when you remove the heat and the texture changes completely. Also, gold nuggets have just always been a thing for me. I love the erosions and rough texture.
Read more
People love how we ship their valuable purchases - free of charge