Modern byzantine emerald and diamond coin necklace
By ĀZLEE
How to measure your ring size at home. You'll need:
Strip of paper, approximately 10mm wide and 100mm long.
Pen or Marker
Measuring tape or ruler
Step 1
Wrap the strip of paper around the base of the finger you intend to wear the ring on. It should feel snug, but comfortable enough to fit over your knuckle.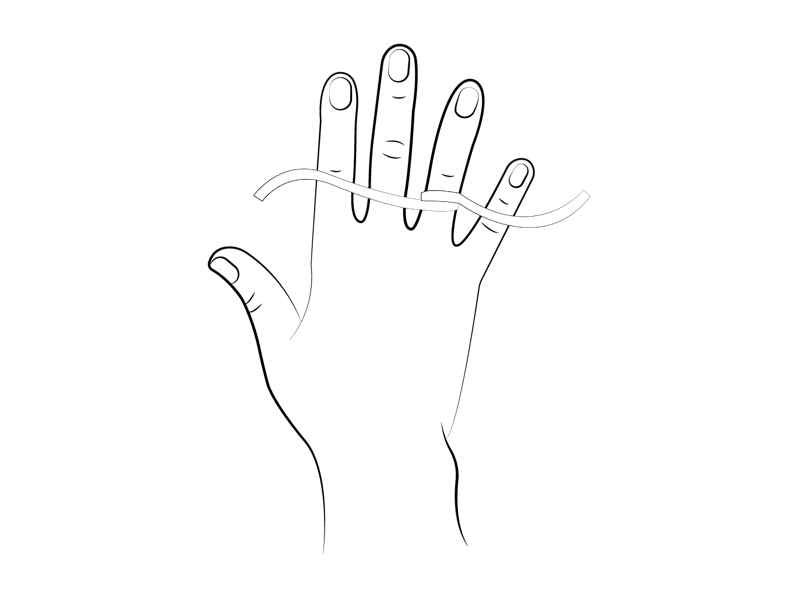 Step 2
Mark the points where each end of the paper meets.
Step 3
On a flat surface, measure the length between the two points in millimeters. This measurement is your ring size.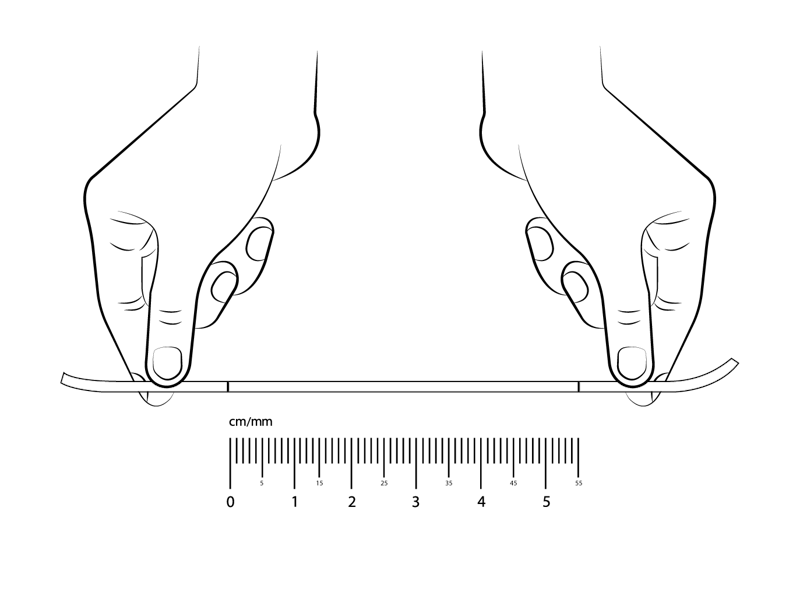 Tips
Your fingers will be at their smallest when cold and they tend to swell when hot. We recommend you measure your finger when your hands are a comfortable temperature - not too hot and not too cold.
For accuracy, we suggest you take this measurement at least twice.
Measure the largest finger you intend to wear the ring on.
If the measurement seems to be between two sizes, we suggest you opt for the larger of the two.
If your knuckle is much bigger than the base of your finger, measure both and go for a size between the two measurements.
Finematter exclusive
Finematter exclusive
Metal
18 kt solid yellow gold
Gemstones
2.07 CTTW in 3 emeralds & 0.37 CTTW in 2 diamonds
---
Free 14 day returns
Free shipping, fully insured
All taxes and duties included
Ships in 1-2 days.
Just 1 available
Product details
Metals
Yellow gold
A precious and highly durable metal which comes in different golden hues depending on its purity.
18 kt
A buttery yellow hue, considered the most classic gold. 75% pure, an exclusive as well as durable precious metal.
Solid
Made of a single precious metal, this piece will never oxidise or discolour and will keep its looks for generations.
Polished
The surface has been polished to give it a bright shine. It can always be repolished to regain its shine after wear.
Gemstones
3 × Emeralds
5 bezel set gemstones: three vibrant emeralds and two carre diamonds
The unit of weight for diamonds, equivalent to 0.2 grams, or about 6.4mm in diameter (slightly smaller than a regular pencil-end eraser)
The unit of weight for diamonds, equivalent to 0.2 grams, or about 6.4mm in diameter (slightly smaller than a regular pencil-end eraser)
Inclusions are only visible with effort under 10x magnification
Near colourless and rare white with a very slight warm tone, near impossible to detect. (Grade G)
Size And fit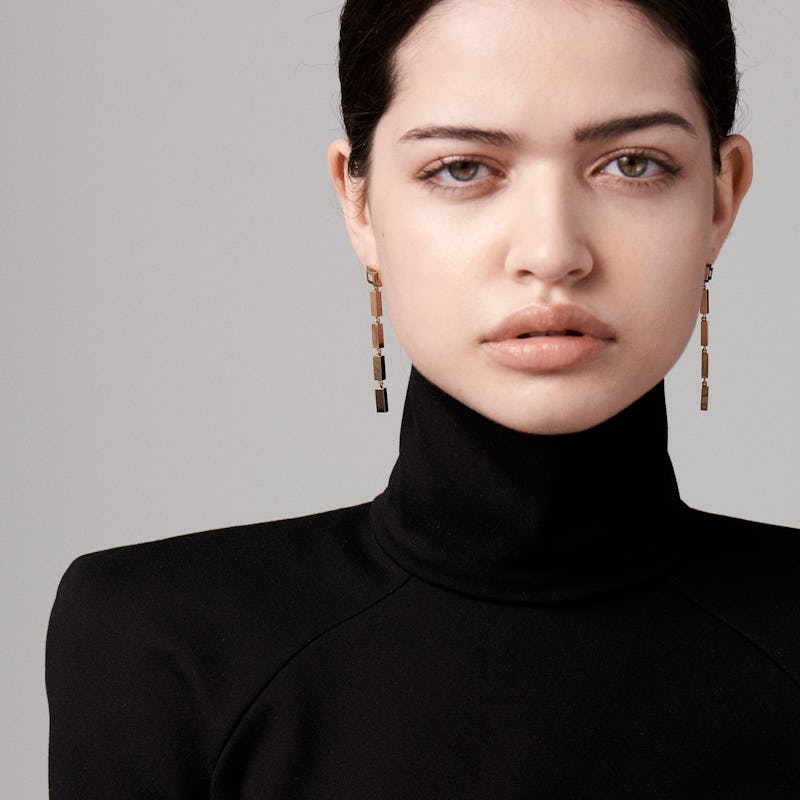 Collection
Staircase
Visually, the Staircase Collection feels like a symbolic representation of the brand: ancient ascending multi-layered architecture combined with indulgent gemstones in the center. The pieces in the staircase collection are sculptural and inspired by the Art Deco era, ancient symbols and female muses; themes translated into layers of gold and topped with emeralds, rubies and diamonds.
View all (16)
Designer Interview
Baylee Ann Zwart: "This new category of fine jewellery that feels really dynamic, meaningful and relevant, is just so incredible. And I am so grateful that I landed in this time, because it still feels kind of like the beginning of that."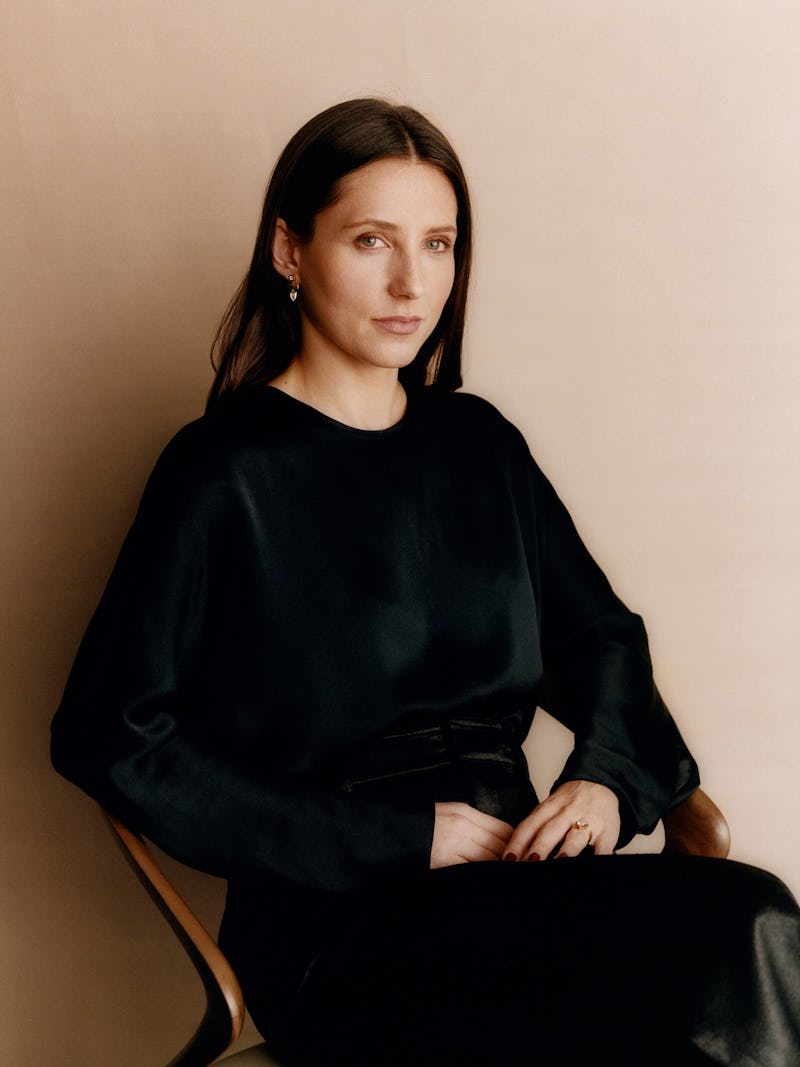 How did you end up in jewellery, because I know that's not where you started?
It came out of left field for me. I had worked at fashion magazines and I was really interested in photography and I thought that was my path—it was my creative outlet at the time. But I realised at some point that I couldn't see my future in it. I was really interested in sustainable fashion, so I found an organization in Guatemala that did fair trade accessories with women artisans. They very much had a presence in the fashion space, but at the same time it was non-profit and great work they were doing. During my six months in Guatemala, I happened to end up in a spot with a lot of metalworking. I found a stone and I asked one of the artisans to make me a ring with it, but he asked me if I wanted to make it myself. It hadn't even occurred to me that it was a possibility, but I decided to go for it. I made that first ring and just fell madly in love with metalworking and the whole process. Being able to wear and enjoy something every single day was just magical to me. I was hooked. I spent every weekend while I was there, shadowing him for eight hours at a time to learn everything I could. That was my intro to it.
Read more
Sustainability
Adheres to the following sustainability practices
Direct carbonneutral shipping

Plastic-free and recyclable packaging