My little world elephant charm bracelet
By OLE LYNGGAARD COPENHAGEN
How to measure your ring size at home. You'll need:
Strip of paper, approximately 10mm wide and 100mm long.
Pen or Marker
Measuring tape or ruler
Step 1
Wrap the strip of paper around the base of the finger you intend to wear the ring on. It should feel snug, but comfortable enough to fit over your knuckle.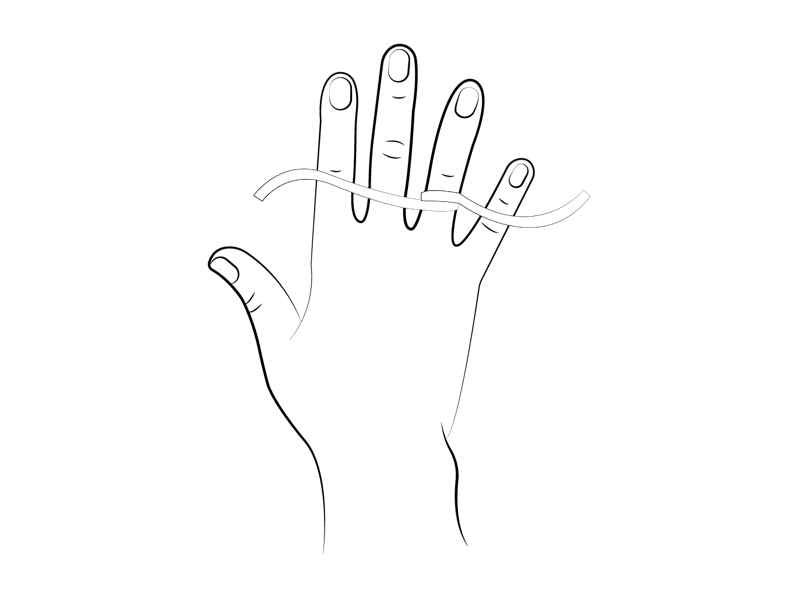 Step 2
Mark the points where each end of the paper meets.
Step 3
On a flat surface, measure the length between the two points in millimeters. This measurement is your ring size.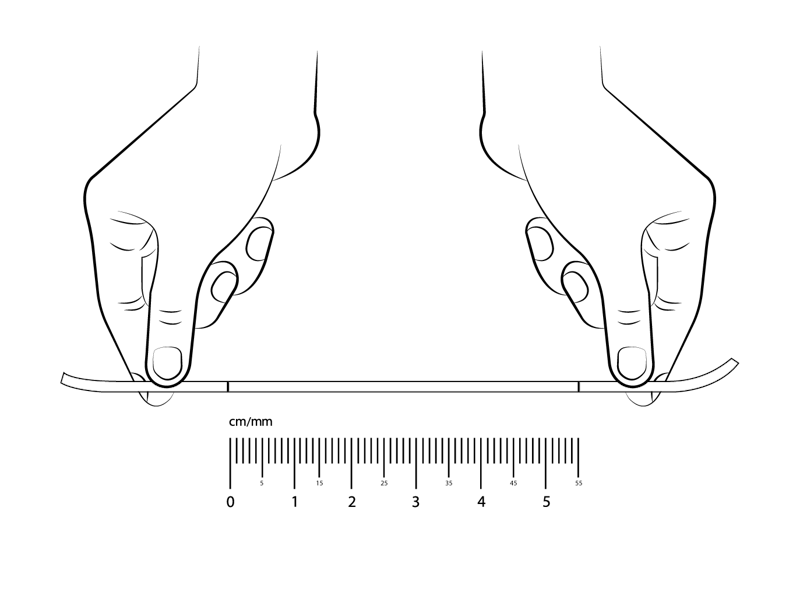 Tips
Your fingers will be at their smallest when cold and they tend to swell when hot. We recommend you measure your finger when your hands are a comfortable temperature - not too hot and not too cold.
For accuracy, we suggest you take this measurement at least twice.
Measure the largest finger you intend to wear the ring on.
If the measurement seems to be between two sizes, we suggest you opt for the larger of the two.
If your knuckle is much bigger than the base of your finger, measure both and go for a size between the two measurements.
Metal
18 kt solid yellow gold
Gemstone
0.01 CTTW in 1 diamond
---
Free 14 day returns
Free shipping, fully insured
All taxes and duties included
Ships in 1-2 days.
Just 1 available
Product details
Metals
Yellow gold
A precious and highly durable metal which comes in different golden hues depending on its purity.
18 kt
A buttery yellow hue, considered the most classic gold. 75% pure, an exclusive as well as durable precious metal.
Solid
Made of a single precious metal, this piece will never oxidise or discolour and will keep its looks for generations.
Matte
Brushed surface gives an organic look. Will get more shiny with wear and can be brushed up later to regain its matte look.
Gemstones
1 × Diamond
a single brilliant cut diamond
The unit of weight for diamonds, equivalent to 0.2 grams, or about 6.4mm in diameter (slightly smaller than a regular pencil-end eraser)
Inclusions are only visible with effort under 10x magnification
Near colourless and rare white with a very slight warm tone, near impossible to detect. (Grade G)
Size And fit
Why we love this designer
OLE LYNGGAARD COPENHAGEN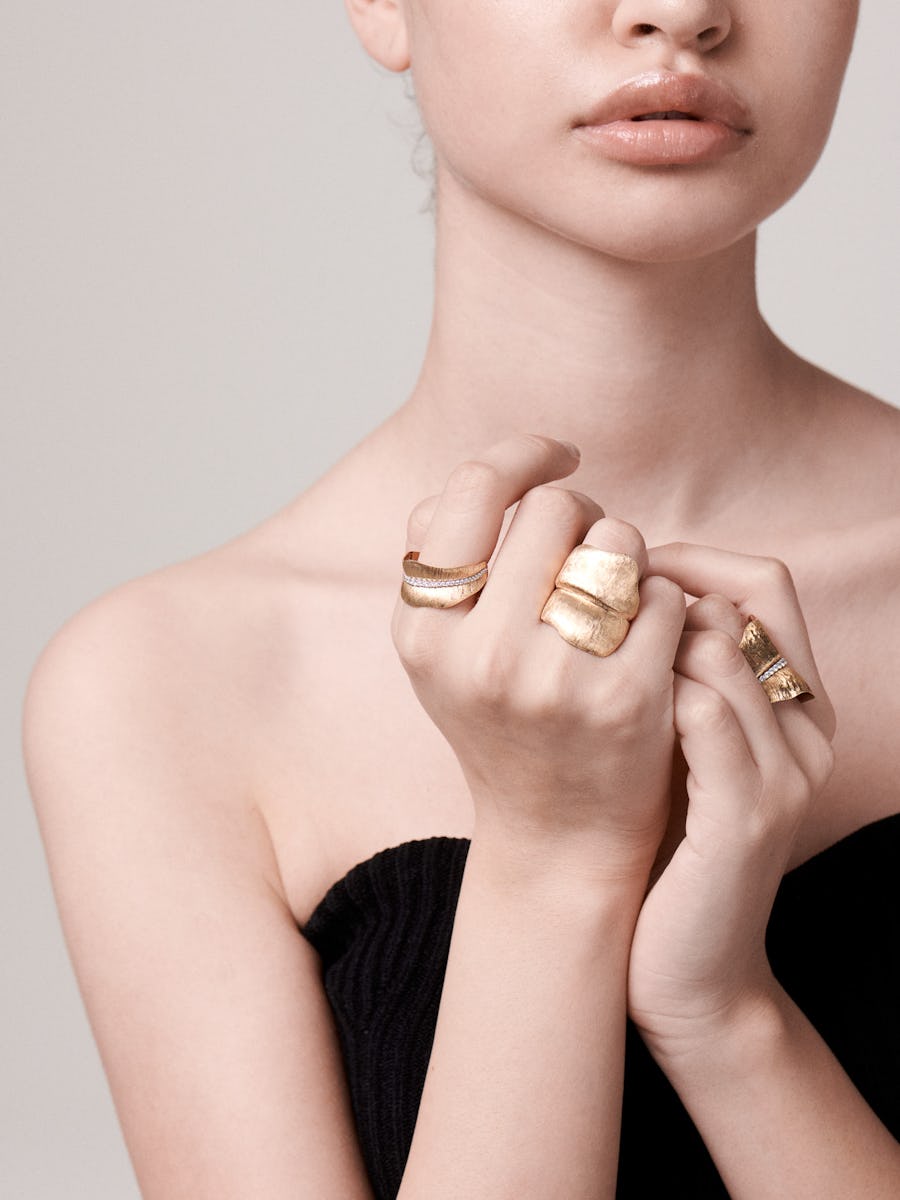 Founded in 1963 by Ole Lynggaard, his namesake brand is a remarkable representative of the strong design heritage prevailing in his native Denmark. With every piece of jewellery now designed by father-daughter duo, Ole and Charlotte Lynggaard, the jewellery house has stood the test of time and is more relevant than ever. Both designers take pride in the time necessary to perfect a piece of jewellery, and work with a team of 40 goldsmiths in their headquarter workshops to symbiotically bring to life the natural movements of fine jewellery animals and the elaborate details of flowers, leaves and branches. Family is important to both Ole and Charlotte, and the heart of OLE LYNGGAARD COPENHAGEN is indeed an industrious and loving family devoted to creativity – and to each other.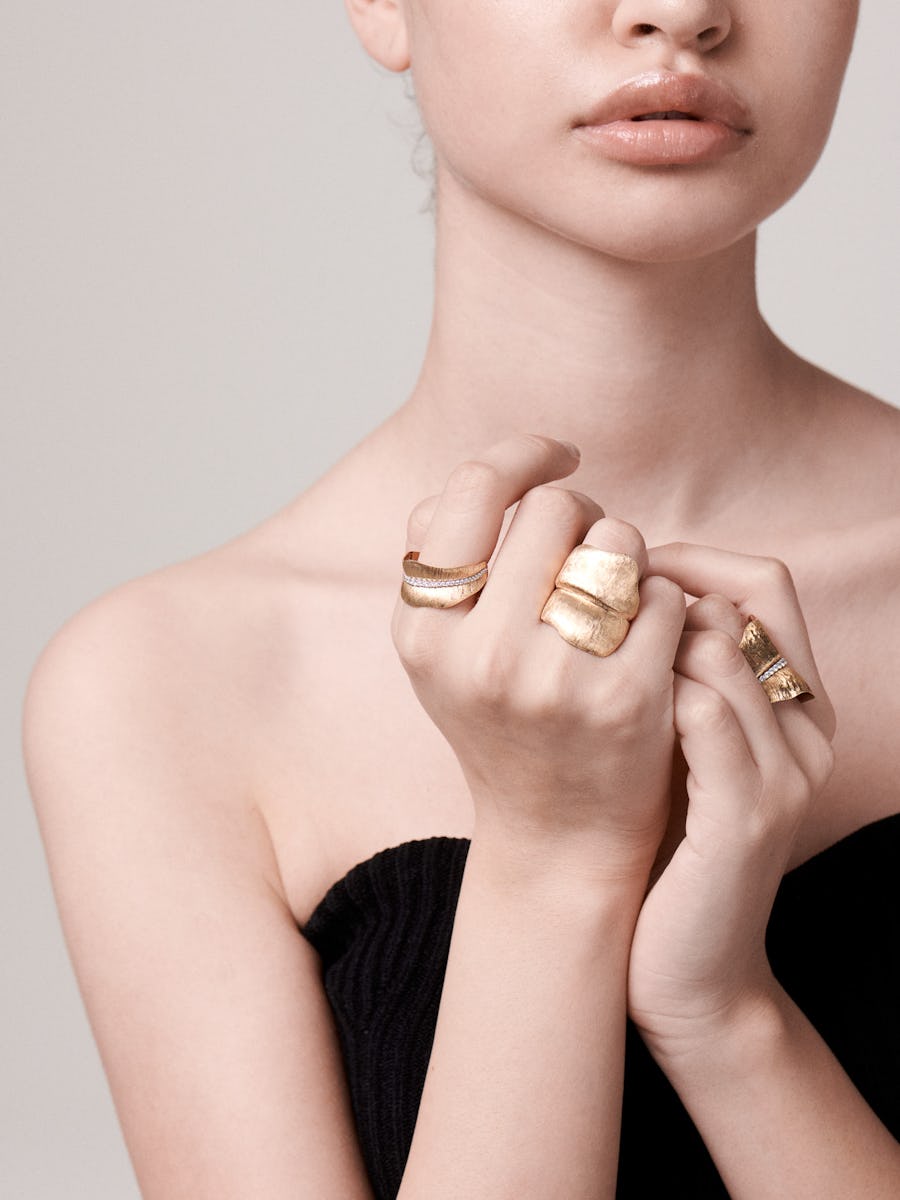 Sustainability
Adheres to the following sustainability practices
Direct carbonneutral shipping

Plastic-free and recyclable packaging