Norma diamond pavé constellation ring
By Alice Waese
How to measure your ring size at home. You'll need:
Strip of paper, approximately 10mm wide and 100mm long.
Pen or Marker
Measuring tape or ruler
Step 1
Wrap the strip of paper around the base of the finger you intend to wear the ring on. It should feel snug, but comfortable enough to fit over your knuckle.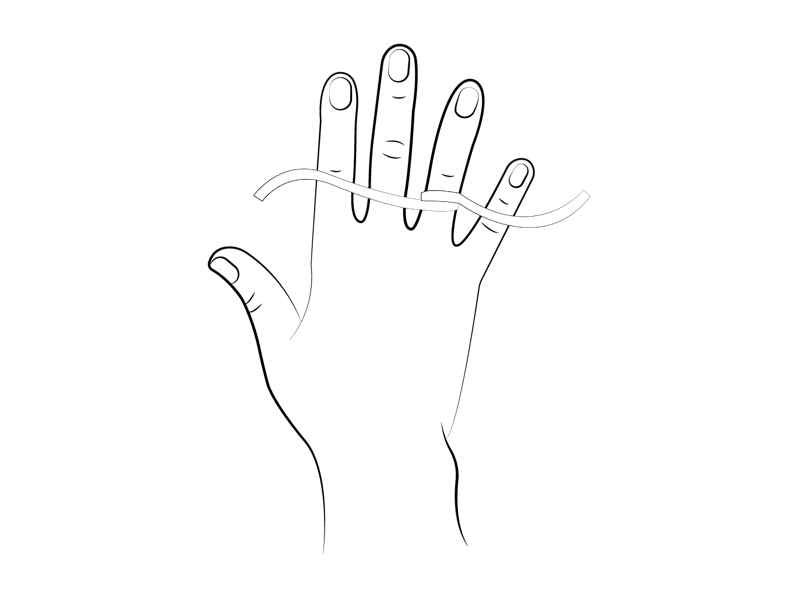 Step 2
Mark the points where each end of the paper meets.
Step 3
On a flat surface, measure the length between the two points in millimeters. This measurement is your ring size.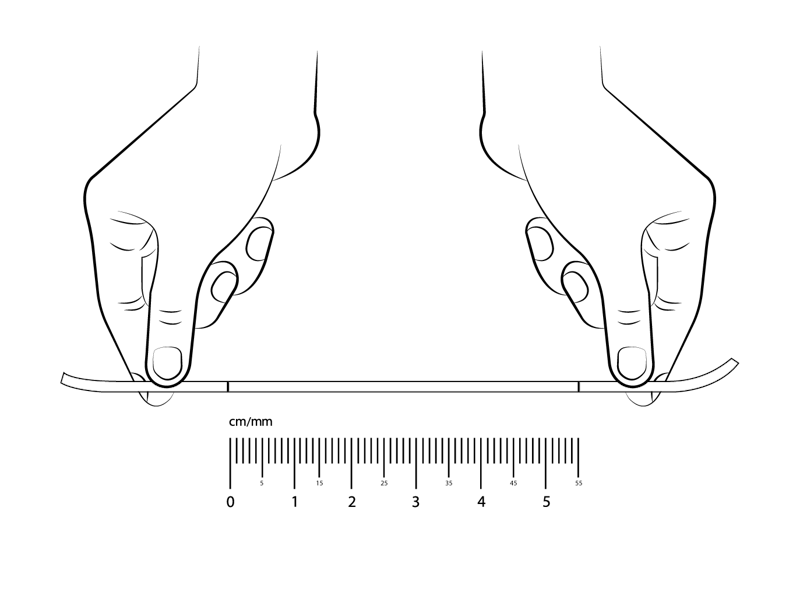 Tips
Your fingers will be at their smallest when cold and they tend to swell when hot. We recommend you measure your finger when your hands are a comfortable temperature - not too hot and not too cold.
For accuracy, we suggest you take this measurement at least twice.
Measure the largest finger you intend to wear the ring on.
If the measurement seems to be between two sizes, we suggest you opt for the larger of the two.
If your knuckle is much bigger than the base of your finger, measure both and go for a size between the two measurements.
Fairmined gemstones
Fairmined gemstones
Metal
14 kt solid yellow gold
Gemstones
0.5 CTTW in 100 diamonds
---
Free 14 day returns
Free shipping, fully insured
All taxes and duties included
Product details
Metals
Yellow gold
A precious and highly durable metal which comes in different golden hues depending on its purity.
14 kt
A cool, subdued yellow hue. 58% gold and relatively hard, making it a popular choice for jewellery that lasts a lifetime.
Solid
Made of a single precious metal, this piece will never oxidise or discolour and will keep its looks for generations.
Polished
The surface has been polished to give it a bright shine. It can always be repolished to regain its shine after wear.
Gemstones
100 × Diamonds
Stone count fluctuates based on the size of the ring.
The unit of weight for diamonds, equivalent to 0.2 grams, or about 6.4mm in diameter (slightly smaller than a regular pencil-end eraser)
Size And fit
Designer Interview
Alice Waese: "I like things to be elegant and worn in. Playful and meaningful. I suppose contrast is important."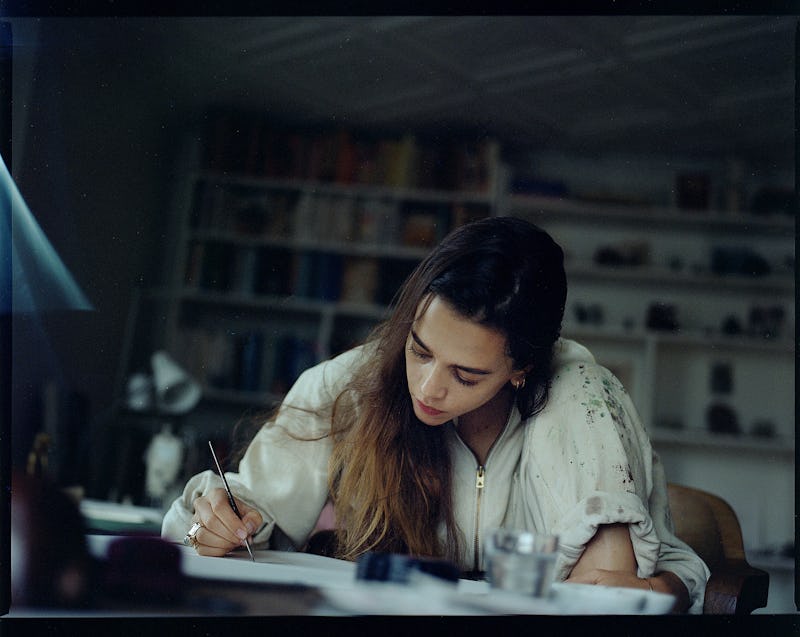 I grew up in Canada with my dad who is an artist and a computer programer and my stepmother who was a milliner. I studied at various schools; creative writing in Montreal, fashion design in Toronto, and fine art in London. I moved to New York to work with Maria Cornejo at Zero when I was 20. I then moved to London, and then back to New York where I currently live and work.
You studied fine art, how has that informed your jewellery practice?
While studying fine art I spent most of my time making sculpture and textiles. I think these mediums came together to create my current aesthetic. I didn't study jewelry making so I apply a more sculptural technique to the work. I create very intuitively and allow the piece to tell the story of the process. 
Read more
Sustainability
Adheres to the following sustainability practices
Direct carbonneutral shipping

Plastic-free and recyclable packaging