Oval champagne diamond organic engagement ring LX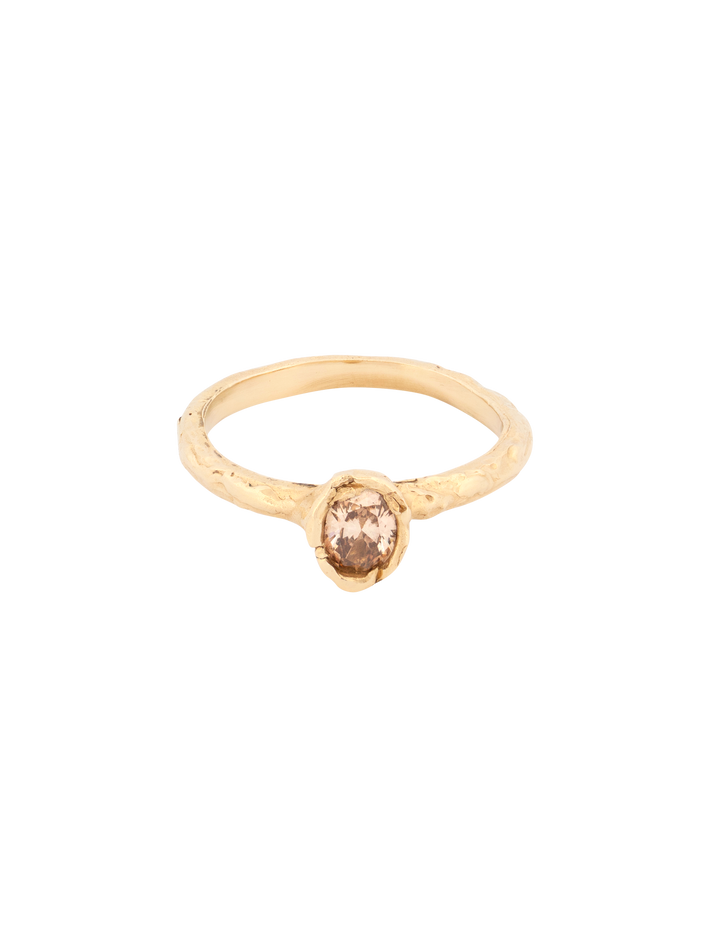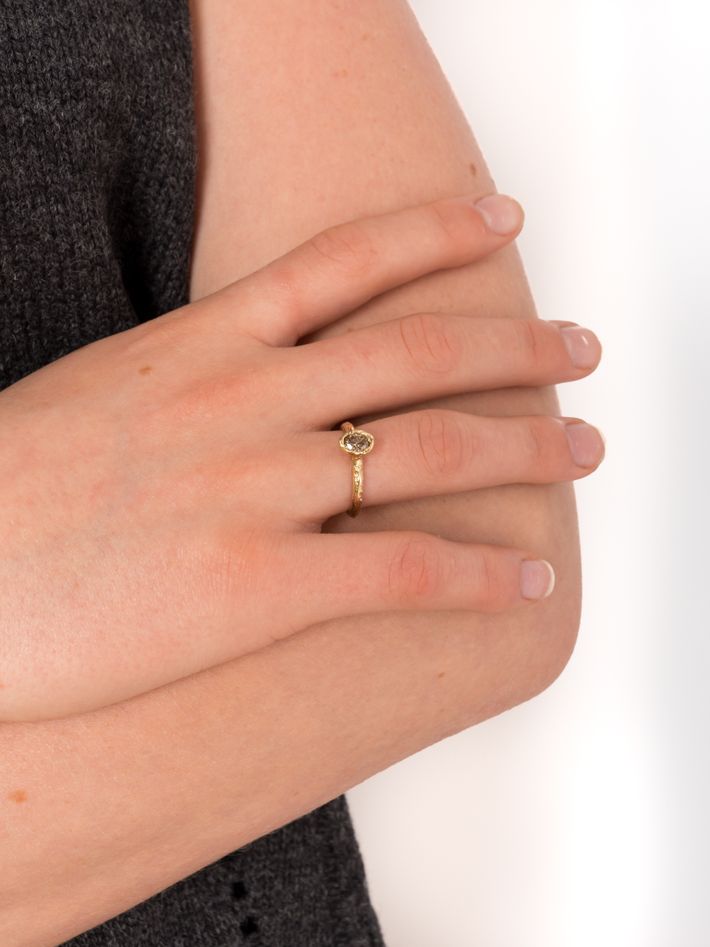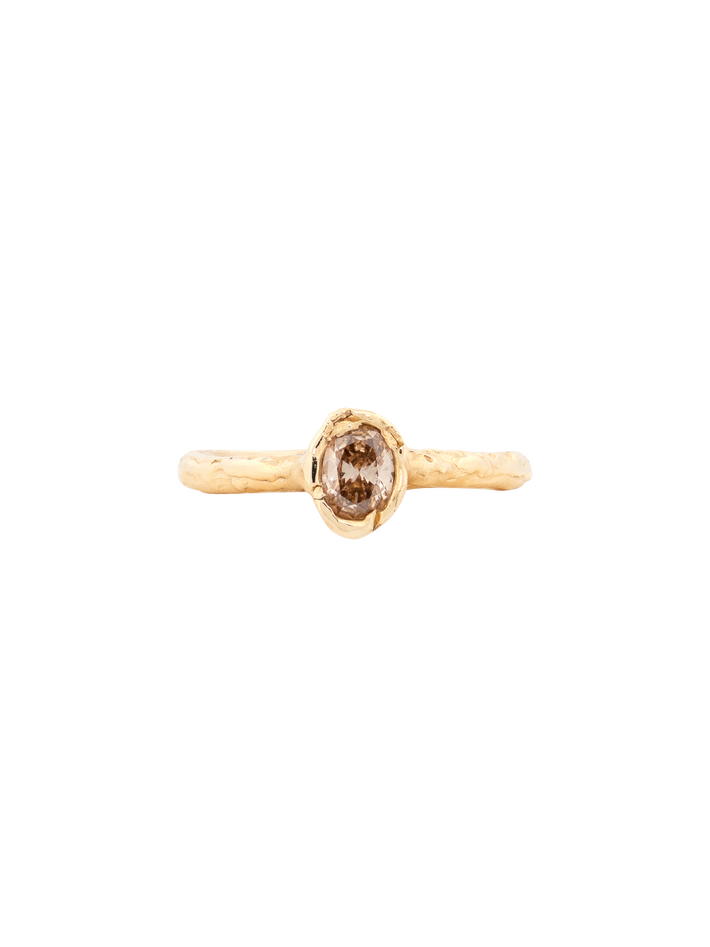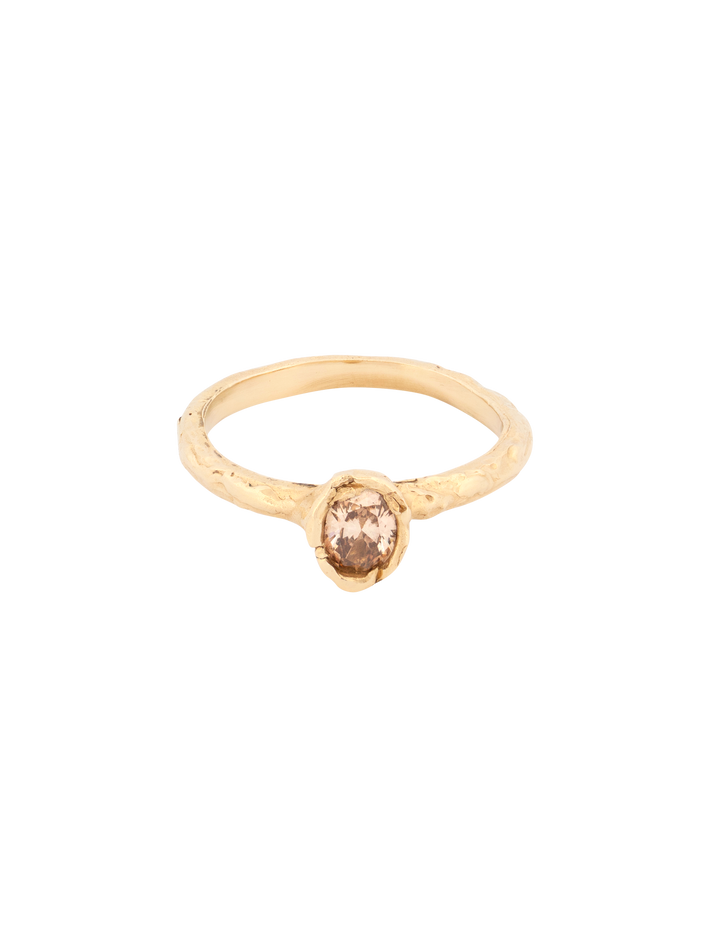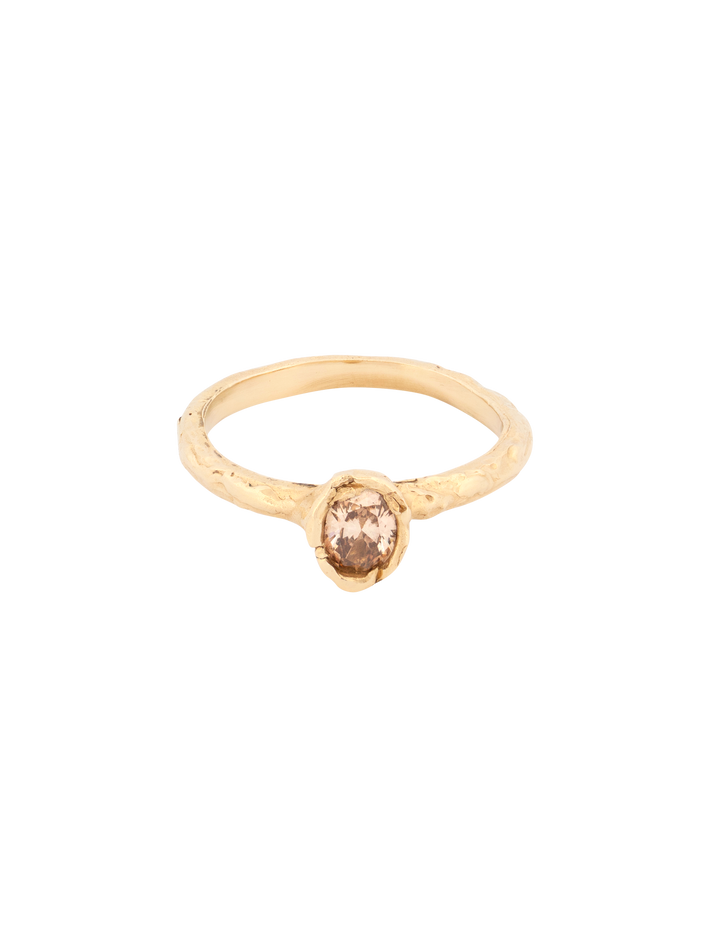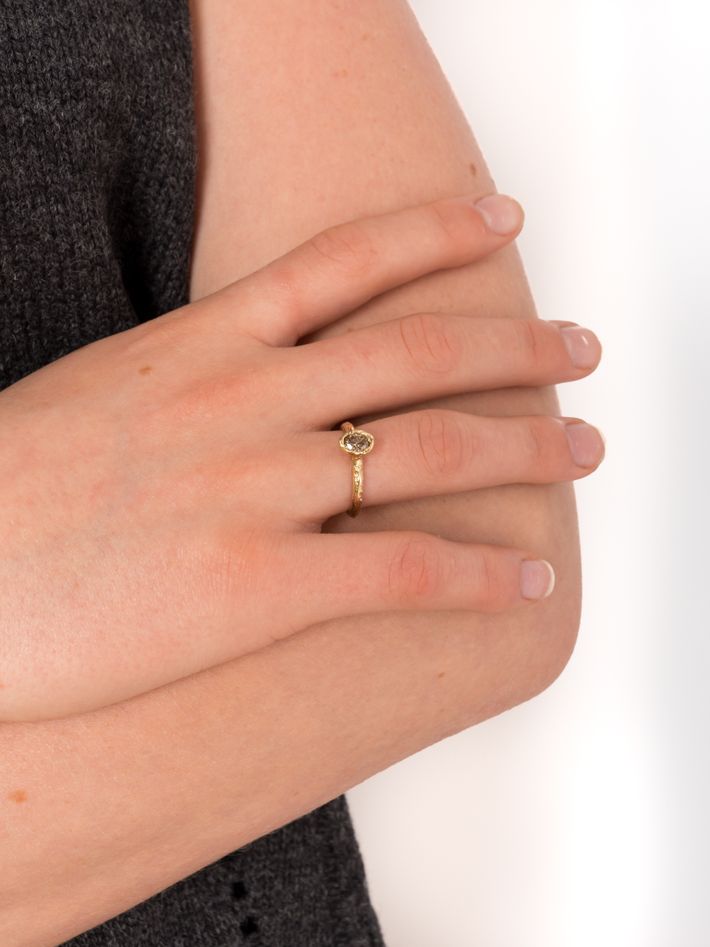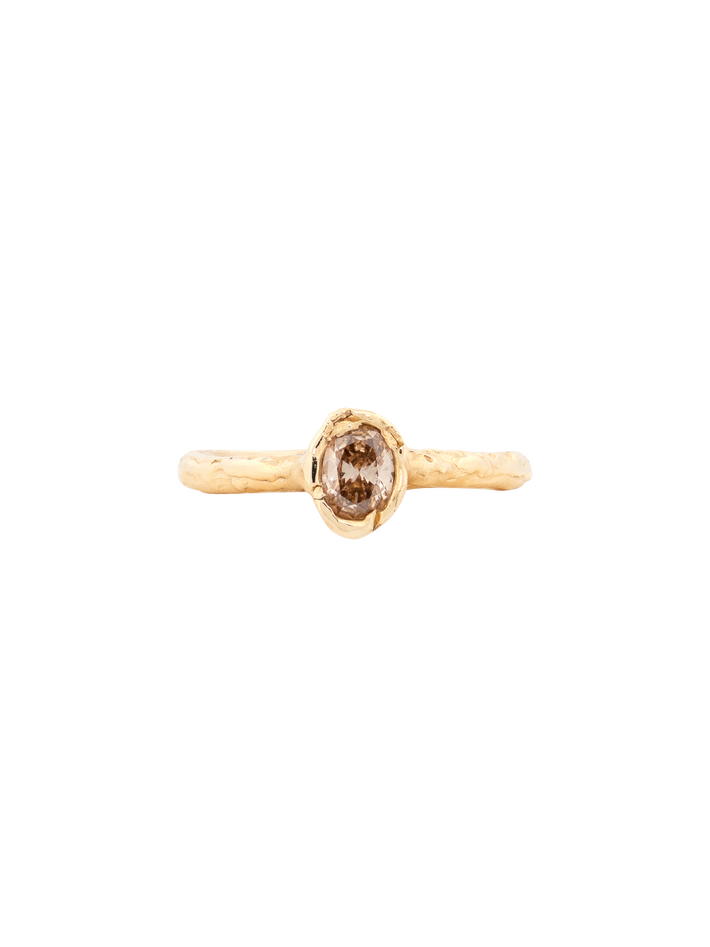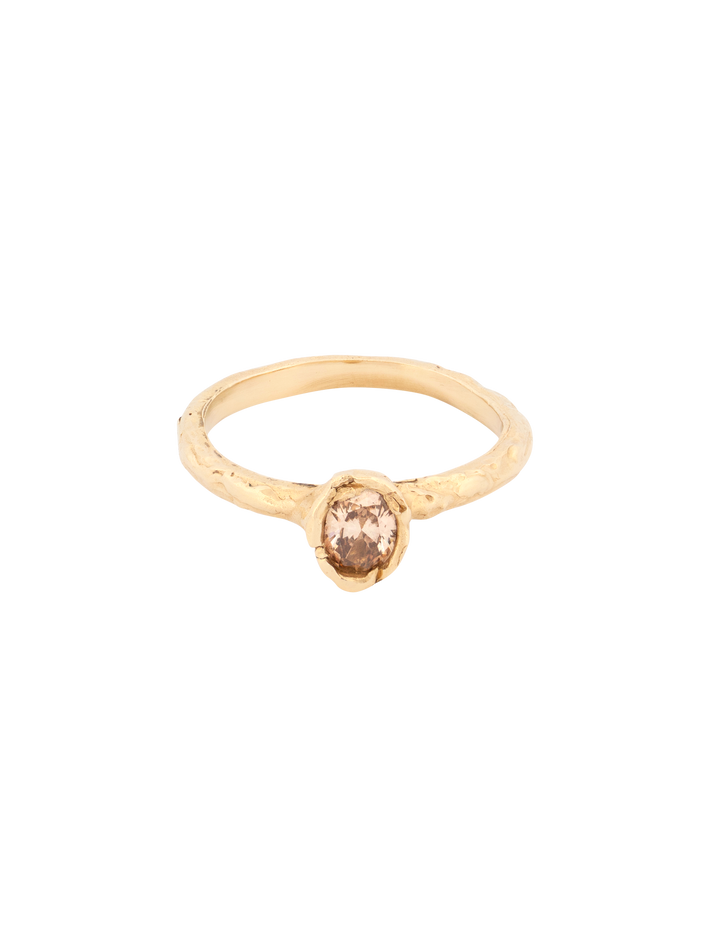 Oval champagne diamond organic engagement ring LX

Our curator Miranda says:
"Making an organic engagement ring option, this piece is one of a kind with its pale pink centred diamond. "
14 kt solid yellow gold
0.6 ct in 1 diamond
---
Free shipping via DHL, fully insured
All taxes and customs duties included
Includes
certificate of authenticity
Please select an option to see delivery time ↑
Certificate of authenticity
Designed & created by

Ellis Mhairi Cameron

Issue date

8 August 2022

Location

London
Digital certificate
All jewellery pieces sold or appraised by Finematter have a digital certificate of authenticity.
Besides proof of ownership, it verifies the quality of your piece, including designer, metal, and gemstones.
If you are buying this as a gift, it can be transferred to give the receiver direct access to the warranty, aftercare services, and more.
Product details
Metals
Yellow gold
A precious and highly durable metal which comes in different golden hues depending on its purity.
14 kt
58.3% gold content, relatively hard with a subdued yellow hue, making it a popular choice for jewellery that lasts a lifetime.
Solid
Made of a single precious metal, this piece will never oxidise or discolour and will keep its looks for generations.
Polished
The surface has been polished to give it a bright shine. It can always be repolished to regain its shine after wear.
Gemstones
1 × Diamond
A pale pink champagne coloured diamond. This diamond is one-of-a-kind, no ring will be exactly the same. Our diamonds are fully traceable - all sourced from Botswana from the Jwaneng mine, then they are cut in a family run factory in Surat, India.
0.6 carat
The unit of weight for diamonds, equivalent to 0.2 grams, or about 6.4mm in diameter (slightly smaller than a regular pencil-end eraser)
Oval
Shape
Size and fit
Engagement ring
2mm
Width
Made for you by
Ellis Mhairi Cameron
Hand craftsmanship and fine materials are combined to make imperfect, beautiful sculptural forms
Our curator Miranda says:
Using recycled gold and traceable diamonds, Ellis is inspired by Scottish history, artefacts and jewellery hoards. We love the organic, wearable designs, her hand-picked gemstones and alternative bridal pieces.
14k recycled gold and diamonds

Signature sculptural aesthetic

Handmade in London studio
Designer Interview
Ellis Mhairi Cameron: "There's definitely a place for shiny white diamonds, but that place is certainly not in my studio"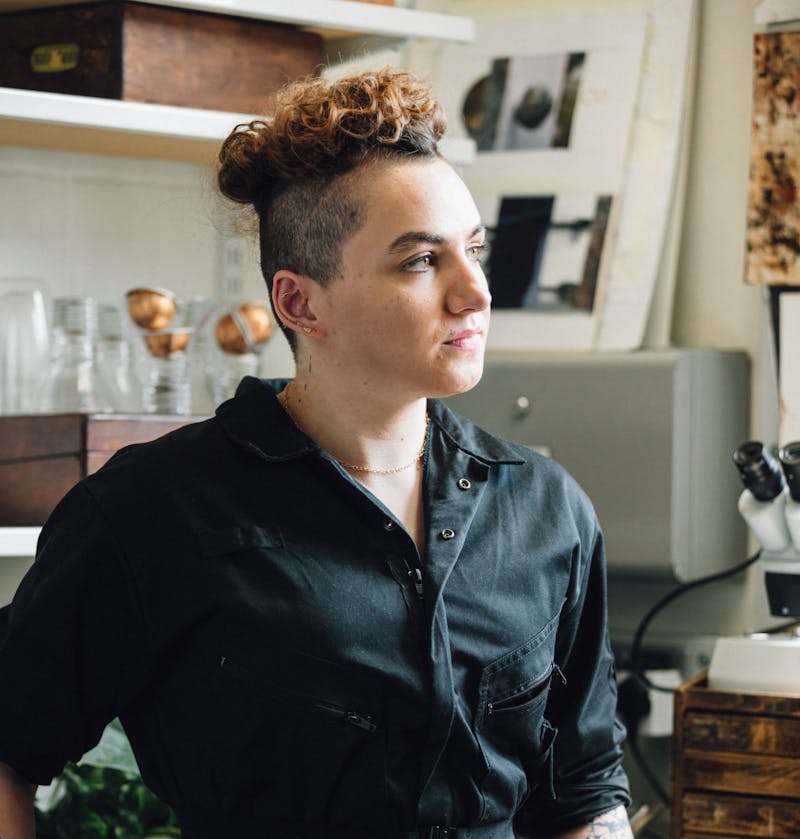 What is your inspiration?
All of my work is very sculptural jewellery, all inspired by my Scottish heritage. I grew up in the highlands of Scotland, very beautiful, very remote but also filled with old markers of history like old dilapidated churches and ruined castles and all of these objects that speak of a different point in time. So for me it's always been about exploring that sense of place and the cultural identity that goes with it.
Do you think you need to be a little bit of an artist in order to get into jewellery?
It definitely helps. There are so many different forms of jewellery. There is costume, fine, demi-fine, fashion and it absolutely helps if you're designing to have that all-encompassing way of thinking about the painting, the mood board, how you're drawing everything together.
Read more
People love how we ship their valuable purchases - free of charge