Pearl crescendo ear cuff
By KATKIM
How to measure your ring size at home. You'll need:
Strip of paper, approximately 10mm wide and 100mm long.
Pen or Marker
Measuring tape or ruler
Step 1
Wrap the strip of paper around the base of the finger you intend to wear the ring on. It should feel snug, but comfortable enough to fit over your knuckle.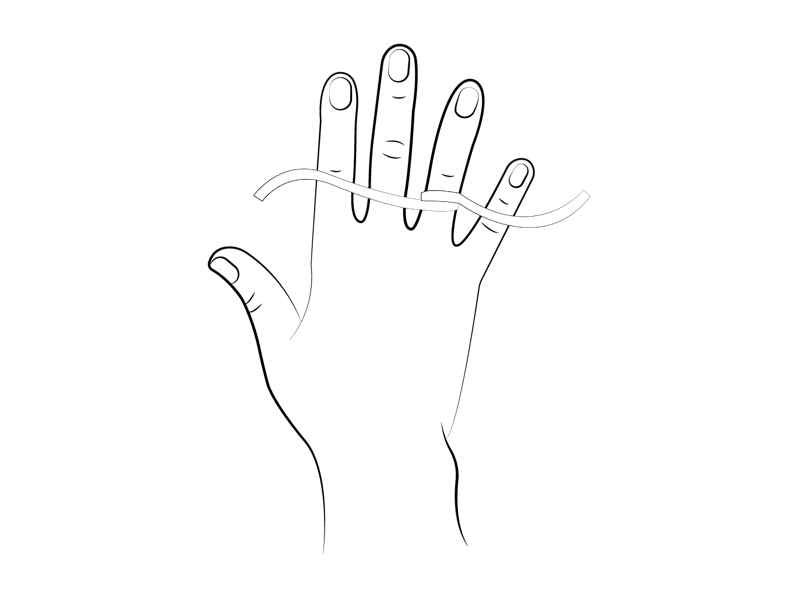 Step 2
Mark the points where each end of the paper meets.
Step 3
On a flat surface, measure the length between the two points in millimeters. This measurement is your ring size.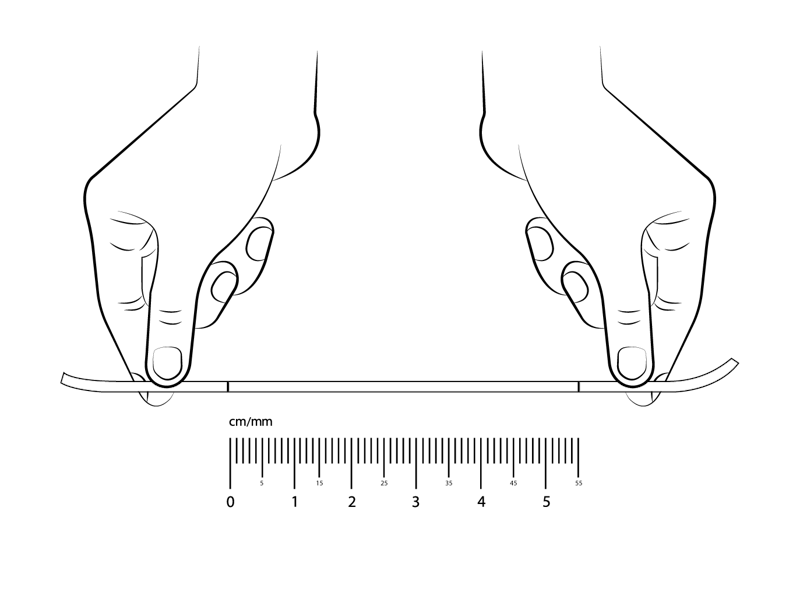 Tips
Your fingers will be at their smallest when cold and they tend to swell when hot. We recommend you measure your finger when your hands are a comfortable temperature - not too hot and not too cold.
For accuracy, we suggest you take this measurement at least twice.
Measure the largest finger you intend to wear the ring on.
If the measurement seems to be between two sizes, we suggest you opt for the larger of the two.
If your knuckle is much bigger than the base of your finger, measure both and go for a size between the two measurements.
Fairmined gemstones
Fairmined gemstones
Metal
18 kt solid yellow gold
Gemstones
0.06 CTTW in 1 diamond & 1 pearl
---
Free 14 day returns
Free shipping, fully insured
All taxes and duties included
Please select an option to see delivery time ↑
Product details
Metals
Yellow gold
A precious and highly durable metal which comes in different golden hues depending on its purity.
18 kt
A buttery yellow hue, considered the most classic gold. 75% pure, an exclusive as well as durable precious metal.
Solid
Made of a single precious metal, this piece will never oxidise or discolour and will keep its looks for generations.
Polished
The surface has been polished to give it a bright shine. It can always be repolished to regain its shine after wear.
Gemstones
1 × Diamond
a bezel set 0.06 ct diamond set in the round 4mm freshwater pearl
The unit of weight for diamonds, equivalent to 0.2 grams, or about 6.4mm in diameter (slightly smaller than a regular pencil-end eraser)
Inclusions so slight they are extremely hard for even a trained gemologist to see under 10x magnification
Near colourless and rare white with a very slight warm tone, near impossible to detect. (Grade G)
Size And fit
SingleAsymmetrical
Sold as
Why we love this designer
Los Angeles-based KATKIM designs striking and graphic pieces with a profound focus on sustainability
Graphic shapes and forms make for perfect statement pieces in KATKIM's universe of mindful practices and surprising designs. From her studio in Los Angeles, Kat Kim designs jewellery with floating diamonds, unconventional cuts and graphic lines for the conscious and modern individual who is looking for something a little bit outside of the norm.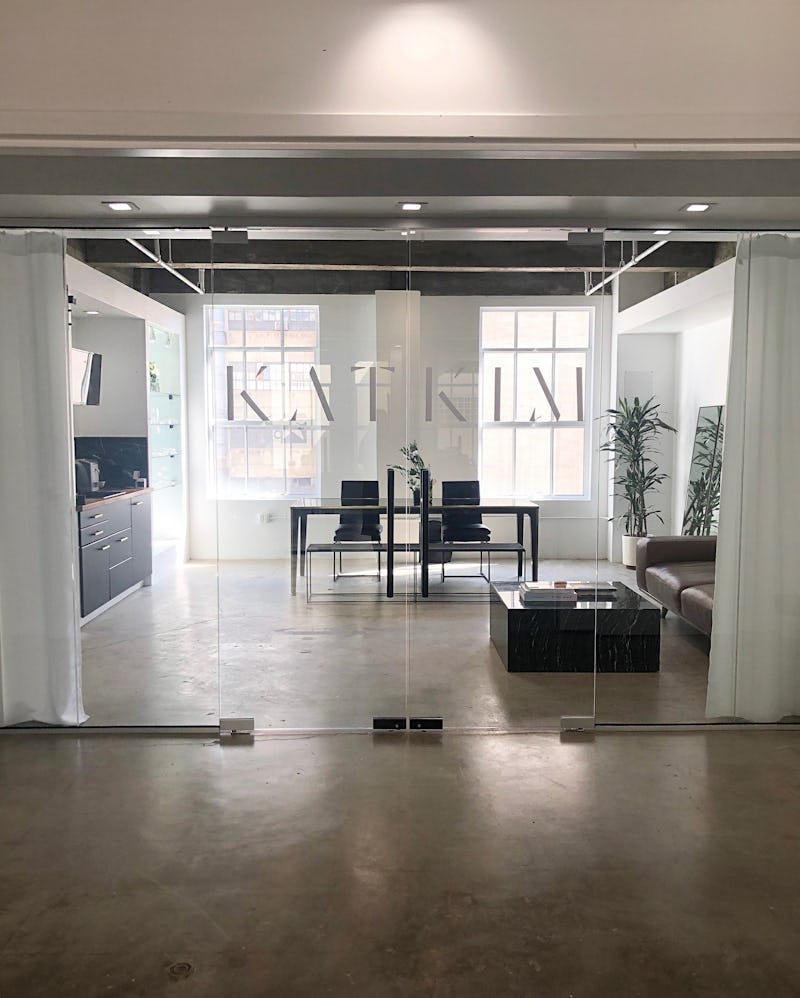 Designer Interview
Katherine Kim: "I do a lot of my own research to make sure I am making the smartest and most responsible decisions for my business and practice. That was my number one priority when starting my business."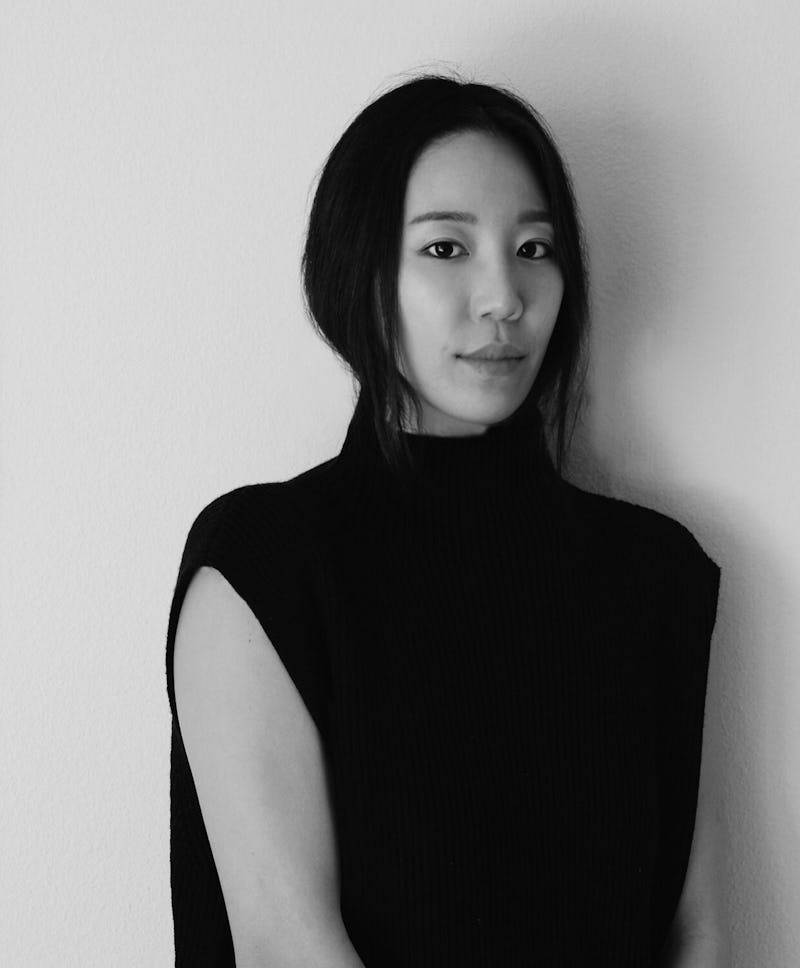 Maybe we can start with your journey into jewellery? It was kind of a coincidence?
I was in a different field for sure. The jewellery industry is such a unique sector, I would say. I didn't have family members or anyone I knew growing up in the industry, so it kind of happened serendipitously. I was majoring in graphic design during college and then I did a few internships in New York at design agencies. I realised that it wasn't really for me, being in front of a computer. It was not inspiring, so I decided to study abroad. I applied to Central Saint Martins, and I took their jewellery course there, and I just completely fell in love, and that's when I shifted gears into jewellery. Jewellery for me has always been something where it takes me back to certain memories. I love that element of it; translating my ideas into something tangible that can be around with you forever. I loved how that whole idea was so meaningful and rewarding, so I decided to pursue it. And I am here today, doing jewellery.
Your background in graphic design also had a very creative aspect to it with drawing and shapes and so on. It makes sense that it could lead to something completely different, like jewellery design.
For sure. My training in graphic design definitely helped me, and I've been hearing that it shows in my work. A lot of my pieces are definitely very graphic. That training carried on with me through my work now.
Read more
Sustainability
Adheres to the following sustainability practices
Direct carbonneutral shipping

Plastic-free and recyclable packaging