Rivera enamel princess diamond ring
By Brooke Gregson
How to measure your ring size at home. You'll need:
Strip of paper, approximately 10mm wide and 100mm long.
Pen or Marker
Measuring tape or ruler
How to measure your ring size at home. You'll need:
Strip of paper, approximately 10mm wide and 100mm long.
Pen or Marker
Measuring tape or ruler
Step 1
Wrap the strip of paper around the base of the finger you intend to wear the ring on. It should feel snug, but comfortable enough to fit over your knuckle.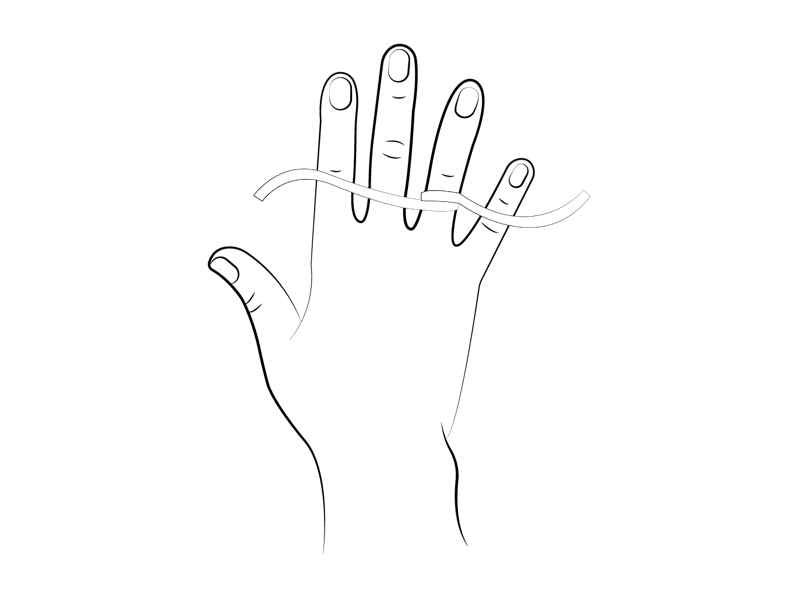 Step 2
Mark the points where each end of the paper meets.
Step 3
On a flat surface, measure the length between the two points in millimeters. This measurement is your ring size.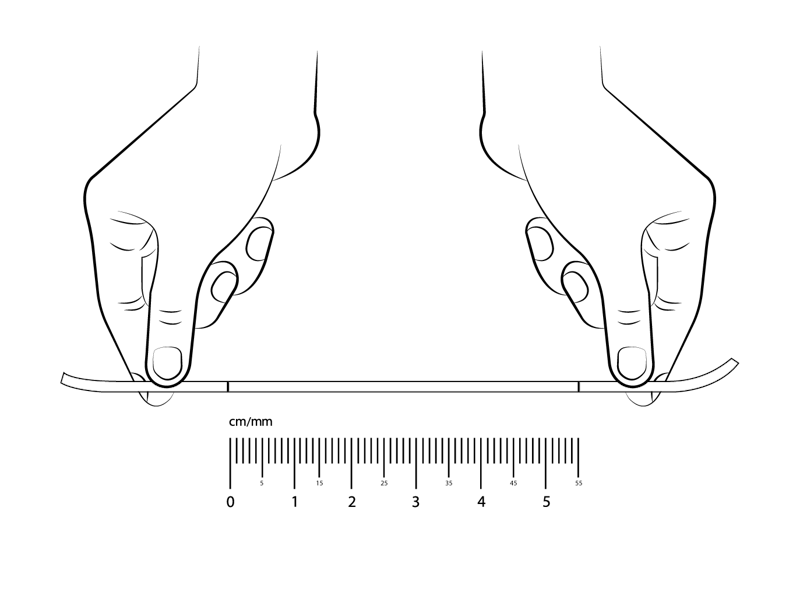 Tips
Your fingers will be at their smallest when cold and they tend to swell when hot. We recommend you measure your finger when your hands are a comfortable temperature - not too hot and not too cold.
For accuracy, we suggest you take this measurement at least twice.
Measure the largest finger you intend to wear the ring on.
If the measurement seems to be between two sizes, we suggest you opt for the larger of the two.
If your knuckle is much bigger than the base of your finger, measure both and go for a size between the two measurements.
One-of-a-kind
Rivera enamel princess diamond ring
One of a kind
Only one piece made
Metal
18 kt solid yellow gold
Gemstones
0.52 CTTW in 11 diamonds
---
Free 14 day returns
Free shipping, fully insured
All taxes and duties included
Product details
Metals
Yellow gold
A precious and highly durable metal which comes in different golden hues depending on its purity.
18 kt
A buttery yellow hue, considered the most classic gold. 75% pure, an exclusive as well as durable precious metal.
Solid
Made of a single precious metal, this piece will never oxidise or discolour and will keep its looks for generations.
Polished
The surface has been polished to give it a bright shine. It can always be repolished to regain its shine after wear.
Gemstones
11 × Diamonds
trillion diamond 0.42ct, with 0.10ct pavé diamond detail
The unit of weight for diamonds, equivalent to 0.2 grams, or about 6.4mm in diameter (slightly smaller than a regular pencil-end eraser)
Designer Interview
Brooke Gregson: "I tend to go for stones that are good quality, but from my upbringing, being around stones that served a spiritual purpose, I tend to go for stones that have an intrinsic character."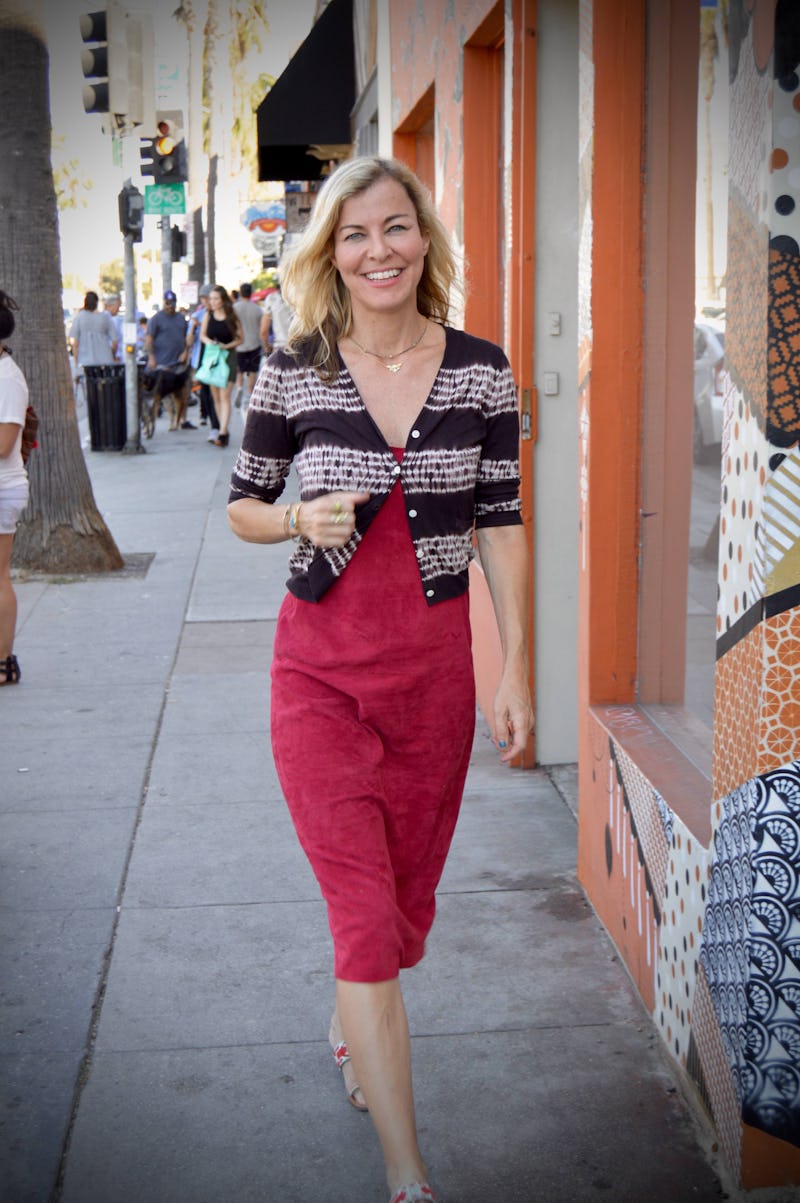 What's your background and can you describe your journey into jewellery?
Growing up in Los Angeles, you are more exposed to the spiritual side of things. My mother was always very into yoga and spirituality, and she collected crystals and rocks. She would go on trips to Sedona, where you can find rose quartz, agates, crystal phantoms, and she would bring them back with her. It is funny when you look back and ask yourself, 'how did I get here?' and it is all of a sudden very obvious, because we literally had a terrace filled with crystals. I was exposed to the spiritual side of rocks and gems through my mother. My father on the other hand was actually a jewellery collector. It was a big part of our family; my great aunt used to collect charm bracelets. My father loved going to jewellery galleries, looking for art deco jewellery, Bakelite, he loved anything that was really unique. He once bought me this Victorian lapis and fire opal necklace, and it was such a unique piece that it took a lot of hard work to find. Jewellery was definitely part of my upbringing, but it didn't even occur to me that I could become a jewellery designer until I moved to England. 
What did you do before this?
I was an art history major, and funnily enough my first job after college graduating with an art history major, was at the Crystalarium. It is a big crystal shop in Hollywood, and this is when I learned the healing qualities of stones. My life is definitely not linear. After living in Los Angeles, finishing college, I moved to England and started a new life as a textile designer. I went to Chelsea School of Arts studying textiles, and I did work as a textile designer for 3 years. But on the side, I started beading. At first, I could only afford cheaper crystals and I would sell them for 50 dollars to anyone who would even look at them. It was very organic.
Read more
Sustainability
Adheres to the following sustainability practices
Direct carbonneutral shipping

Plastic-free and recyclable packaging