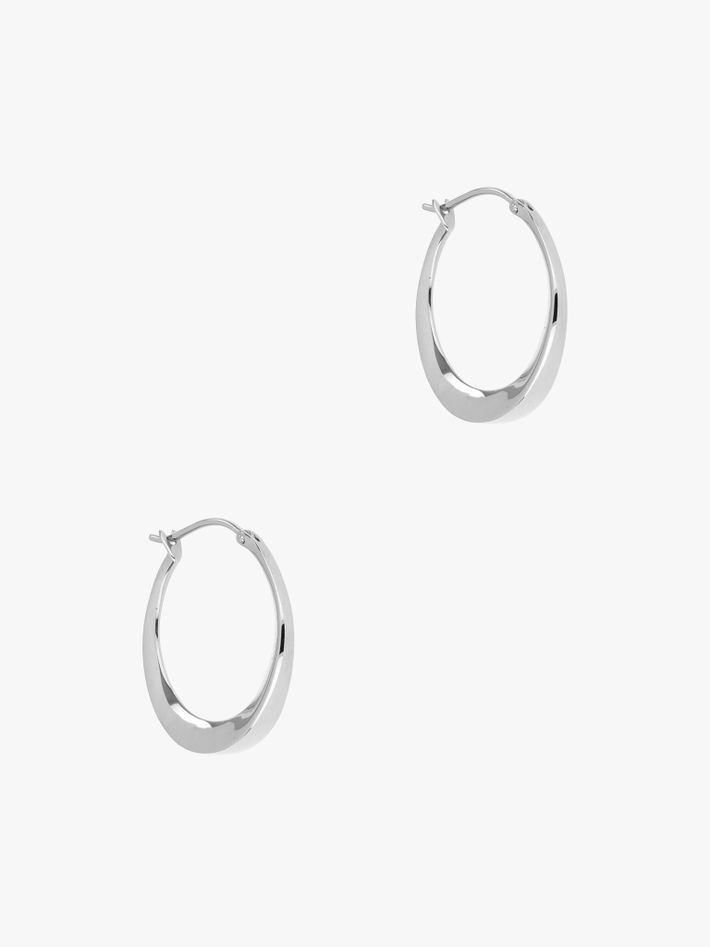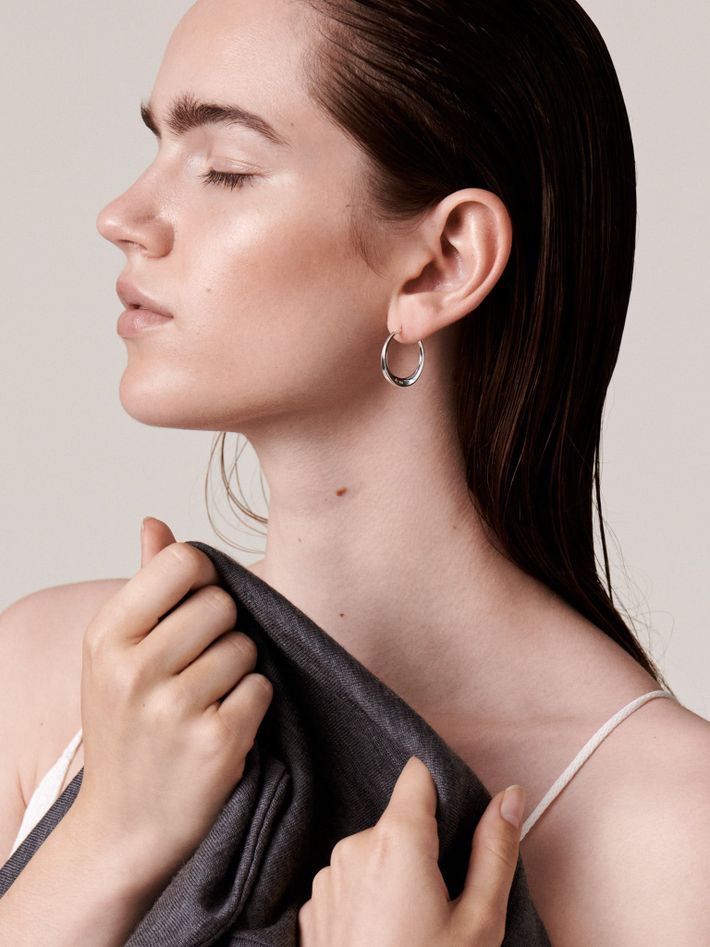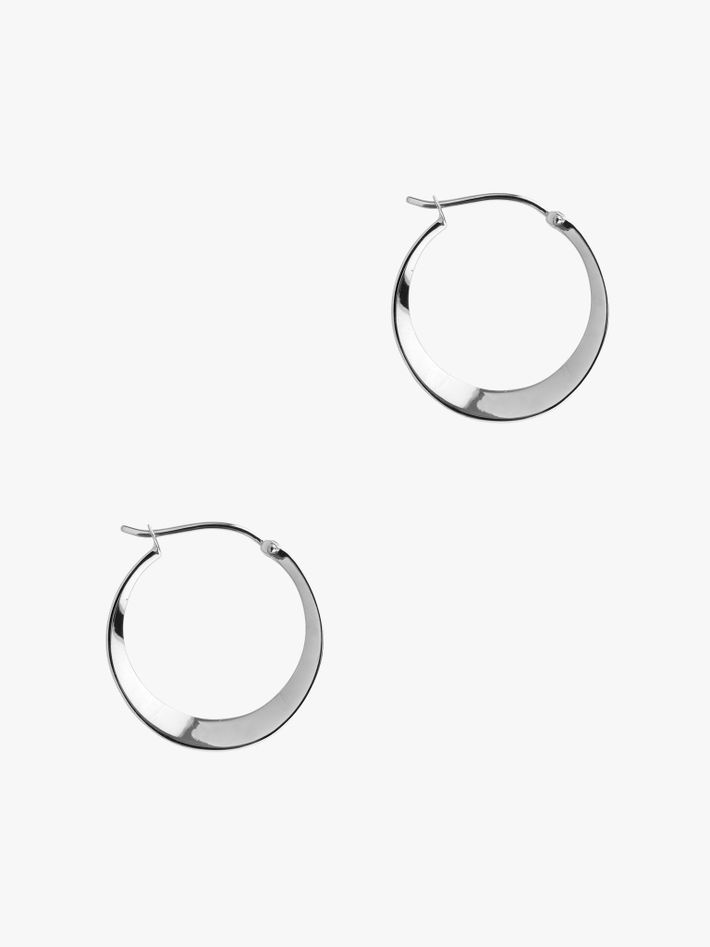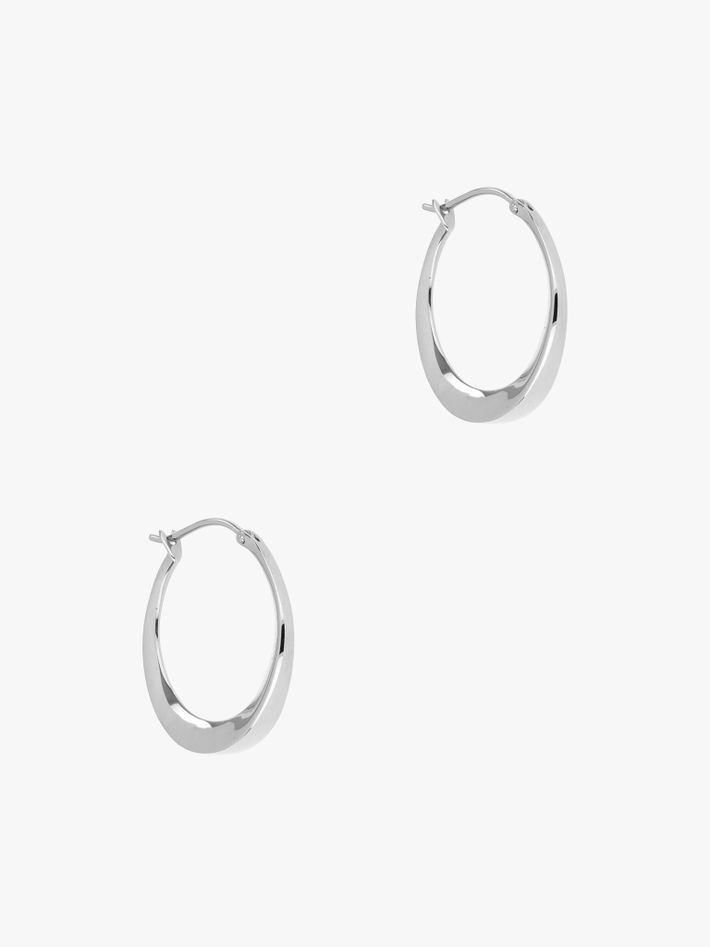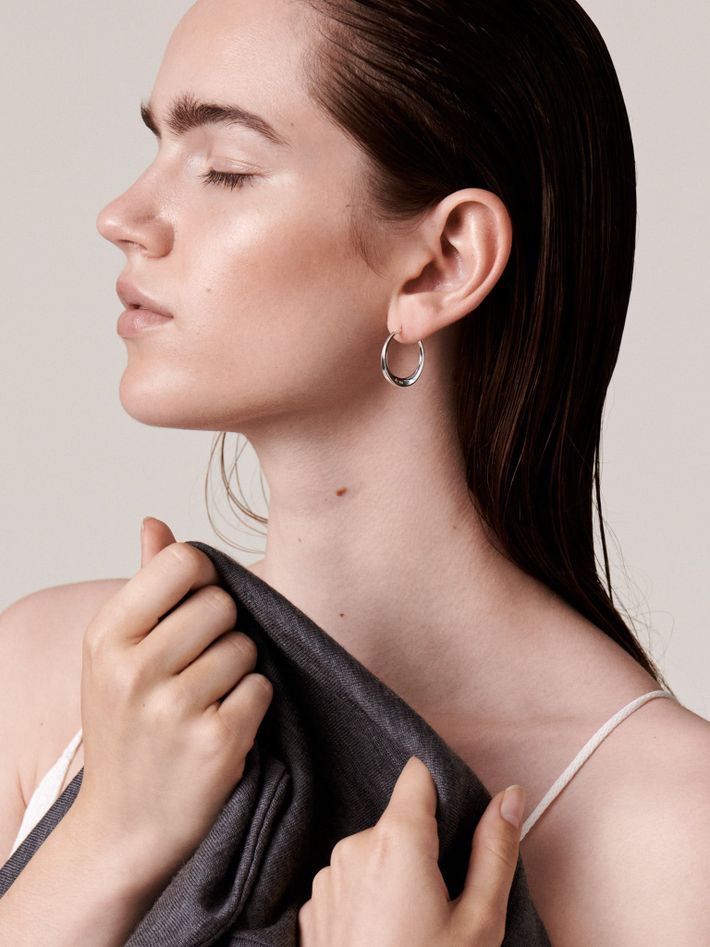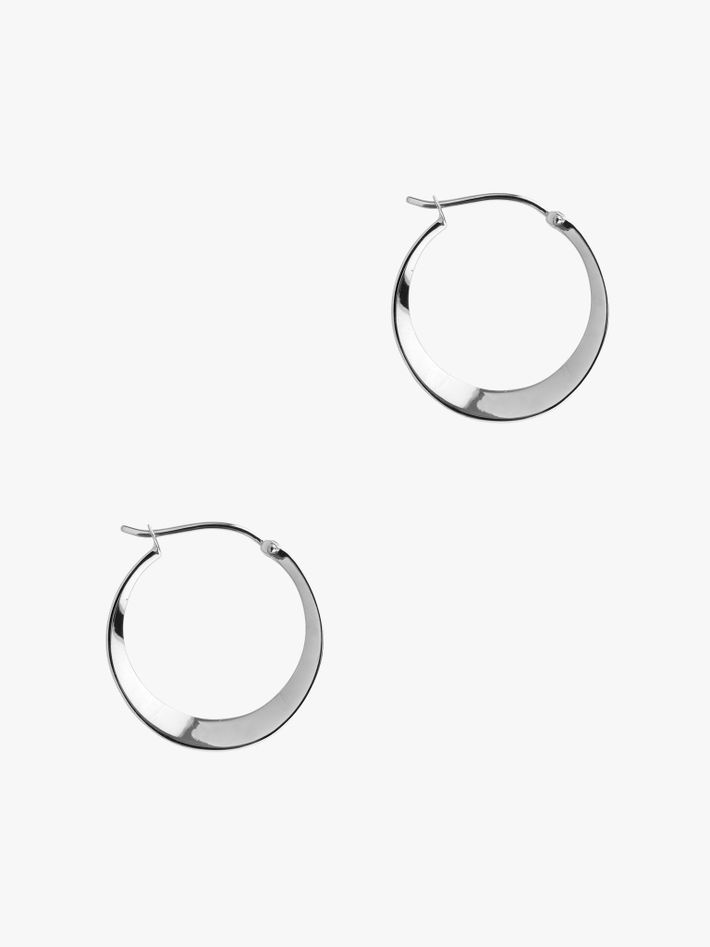 Our curator Miranda says:
"We all need a pair of silver hoops in our collections, and this tapered pair is an example of simplicity done to perfection."
Sterling silver
Pair of earrings
---
Free shipping via DHL, fully insured
All taxes and customs duties included
Includes
certificate of authenticity
Ships in 1-2 days.
In stock
Certificate of authenticity
Designed & created by

Dinny Hall

Issue date

11 August 2022

Location

London
Digital certificate
All jewellery pieces sold or appraised by Finematter have a digital certificate of authenticity.
Besides proof of ownership, it verifies the quality of your piece, including designer, metal, and gemstones.
If you are buying this as a gift, it can be transferred to give the receiver direct access to the warranty, aftercare services, and more.
Product details
Metals
Sterling silver
92.5% pure silver, a highly durable precious metal.
Solid
Made of a single precious metal, this piece will never oxidise or discolour and will keep its looks for generations.
Polished
The surface has been polished to give it a bright shine. It can always be repolished to regain its shine after wear.
Size and fit
Hoops earring
Clasp
Closure
Made for you by
Dinny Hall
Brand with 30 years of heritage creating must-have luxury items
Our curator Miranda says:
Established for years and loved by many, Dinny is a renowned destination for gifting. Her signature styles are jewellery basics, elevated with pearl and diamond details, that you will be wearing for years to come.
More than 30 years in the industry

Committed to responsible practices

Popular British jewellery line
Designer Interview
Dinny Hall: "I believe that design is not just about translating things you see, but also translating things you feel."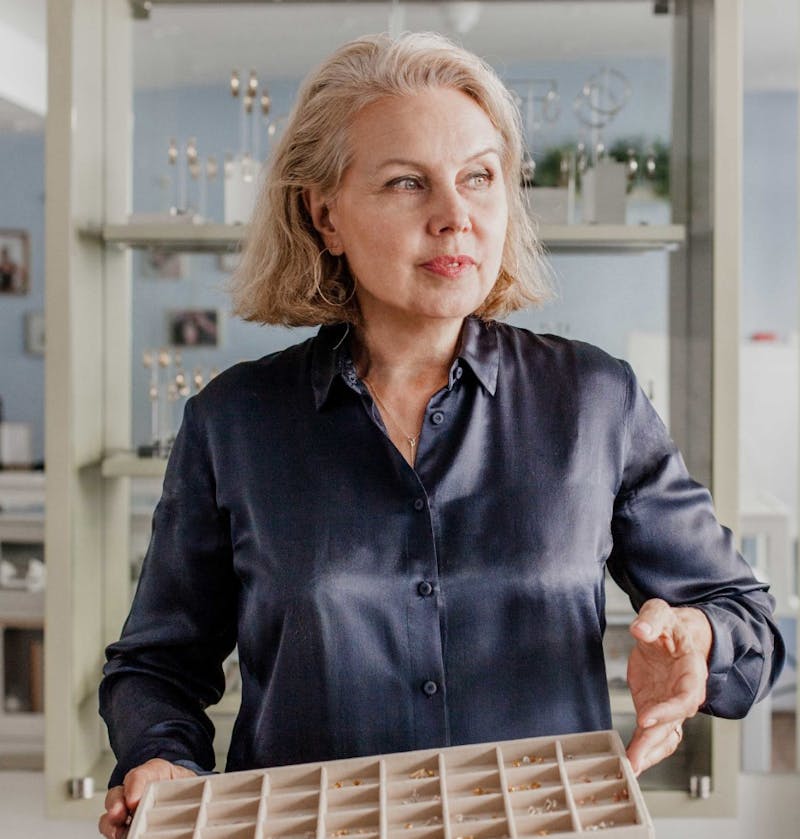 What is your background and how did you get into jewellery design?
I went to Central Saint Martin's school of art, way back in the 1980s. I suppose, I took the academic route to learn how to make jewellery, and it gave me the time to experiment. There was never any question when I left that I was going to do anything rather than being a jewellery designer.
What would you say the role of jewellery is today, and in general?
Without a doubt to make people happy. There's no doubt. It is a little pleasure in life just like a cake except jewellery you can keep. And of course, it has a lot of meaning. There's a huge emotional attachment, so more than just happiness, it is about the emotional attachment to life, and passing on as heirlooms. It doesn't have to be expensive. It can be a little finger ring, and it can have great importance.
Read more
People love how we ship their valuable purchases - free of charge