Aurora pendant
By Leigh Miller
How to measure your ring size at home. You'll need:
Strip of paper, approximately 10mm wide and 100mm long.
Pen or Marker
Measuring tape or ruler
Step 1
Wrap the strip of paper around the base of the finger you intend to wear the ring on. It should feel snug, but comfortable enough to fit over your knuckle.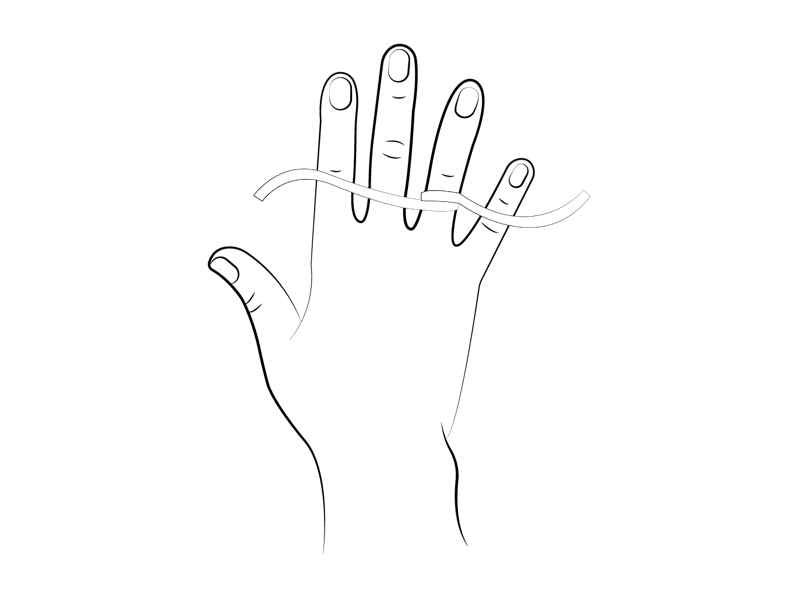 Step 2
Mark the points where each end of the paper meets.
Step 3
On a flat surface, measure the length between the two points in millimeters. This measurement is your ring size.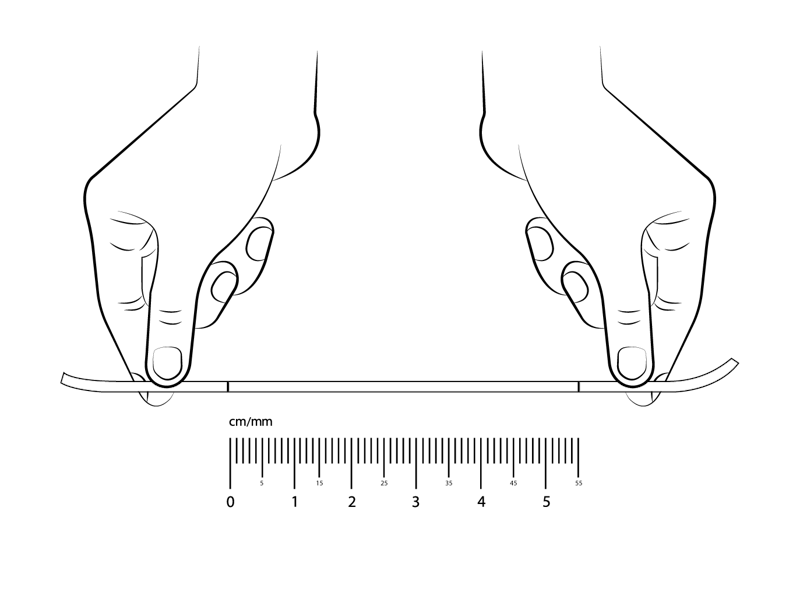 Tips
Your fingers will be at their smallest when cold and they tend to swell when hot. We recommend you measure your finger when your hands are a comfortable temperature - not too hot and not too cold.
For accuracy, we suggest you take this measurement at least twice.
Measure the largest finger you intend to wear the ring on.
If the measurement seems to be between two sizes, we suggest you opt for the larger of the two.
If your knuckle is much bigger than the base of your finger, measure both and go for a size between the two measurements.
Recycled silver
Recycled silver
---
Free 14 day returns
Free shipping, fully insured
All taxes and duties included
Ships in 1-2 days.
Just 1 available
Product details
Metals
Sterling silver
92.5% pure silver, a highly durable precious metal.
Solid
Made of a single precious metal, this piece will never oxidise or discolour and will keep its looks for generations.
Polished
The surface has been polished to give it a bright shine. It can always be repolished to regain its shine after wear.
Size And fit
Why we love this designer
Using a great spectrum of alternative techniques, Leigh Miller designs sculptural pieces of jewellery
With respect for nature, Leigh Miller creates sculptural jewellery pieces inspired by the ocean and the mountains. Most notable for her use of a great spectrum of materials and an unconventional approach to methods, Leigh sculpts in molten wax, casts her pieces, and hand-hammers them to translate her inspirations into metal, while continuously pushing to deepen and expand her sustainability practices.
Designer Interview
Leigh Miller: "It always is up to the moon and the stars to ultimately dictate how the wax melts."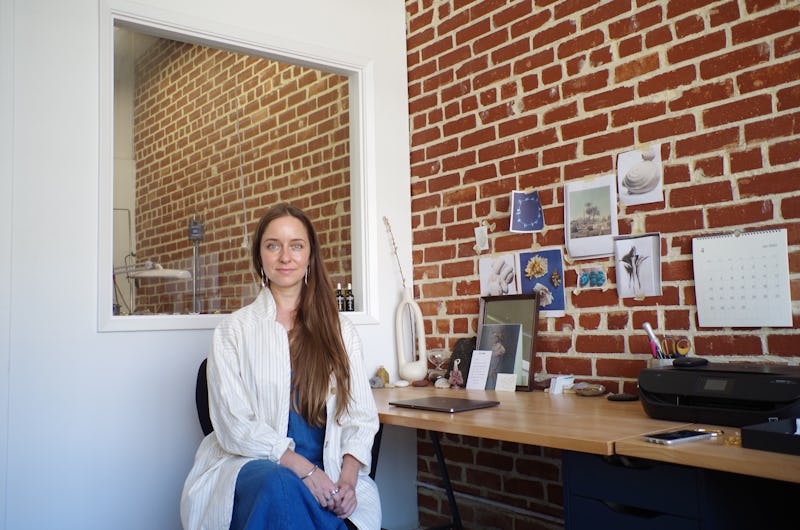 You're based in Los Angeles. Have you always been based there, or is it new?
I've jumped around a bit. I'm originally from Santa Monica, a beach town in Los Angeles. I've lived in Northern California for a bit, and I did my bachelor's degree in fashion design at Otis College of Art and Design, which was many many moons ago. I moved to New York and I ended up working for a variety of different designers there.  I was working in these corporate environments, and when you go to school for fashion design… I just remember creating my initial package of my application to school and it was designing dresses that had hand blown beads dripping down the back of a gown, and then I ended up designing chino trousers. Several years in, I was not really having the creative outlet that I had hoped for. About 10 years ago, I started thinking about what else I could do.
Read more
Sustainability
Adheres to the following sustainability practices
Direct carbonneutral shipping

Plastic-free and recyclable packaging