The murmur of false idols ring
By Completedworks
How to measure your ring size at home. You'll need:
Strip of paper, approximately 10mm wide and 100mm long.
Pen or Marker
Measuring tape or ruler
Step 1
Wrap the strip of paper around the base of the finger you intend to wear the ring on. It should feel snug, but comfortable enough to fit over your knuckle.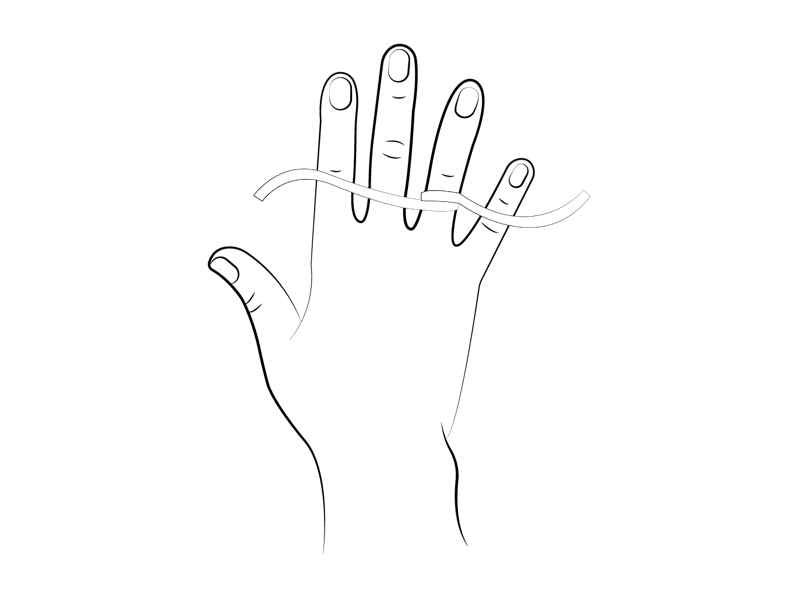 Step 2
Mark the points where each end of the paper meets.
Step 3
On a flat surface, measure the length between the two points in millimeters. This measurement is your ring size.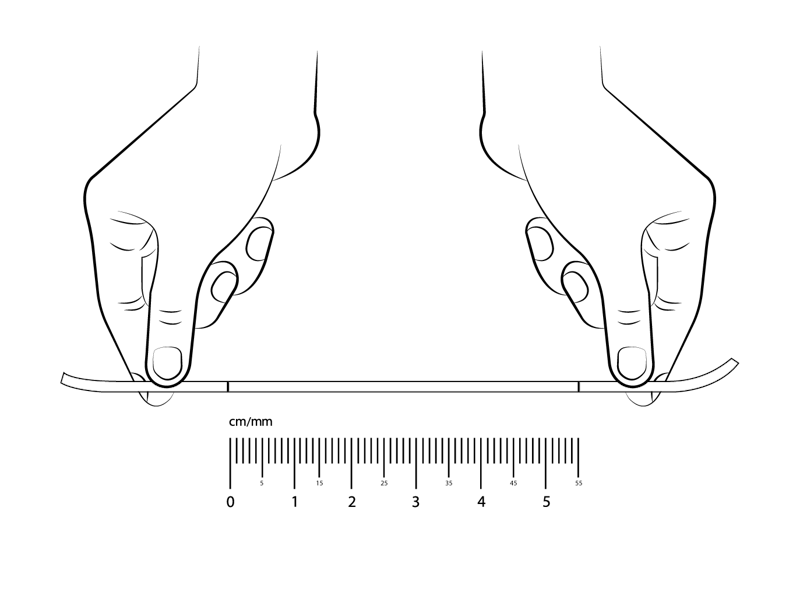 Tips
Your fingers will be at their smallest when cold and they tend to swell when hot. We recommend you measure your finger when your hands are a comfortable temperature - not too hot and not too cold.
For accuracy, we suggest you take this measurement at least twice.
Measure the largest finger you intend to wear the ring on.
If the measurement seems to be between two sizes, we suggest you opt for the larger of the two.
If your knuckle is much bigger than the base of your finger, measure both and go for a size between the two measurements.
Recycled silver
Recycled silver
Metal
14 kt yellow gold plated sterling silver
Gemstone
Topaz
---
Free 14 day returns
Free shipping, fully insured
All taxes and duties included
Please select an option to see delivery time ↑
Product details
Metals
Yellow gold
A precious and highly durable metal which comes in different golden hues depending on its purity.
14 kt
A cool, subdued yellow hue. 58% gold and relatively hard, making it a popular choice for jewellery that lasts a lifetime.
Plated
Covered in a thin layer of precious metal electrically charged onto a base metal, which will gently wear off with time.
Extrememly durable
Plating
The gold plating on this piece is the thickest used for jewellery and is highly durable. Won't show signs of wear until after 4-5 years.
The most precious and durable base metal. Will not lose its shape, discolour the gold plating on top, or cause allergic reactions.
Matte
Brushed surface gives an organic look. Will get more shiny with wear and can be brushed up later to regain its matte look.
Gemstones
Topaz
A row of white topaz gemstones that twists with the ring.
Why we love this designer
Completedworks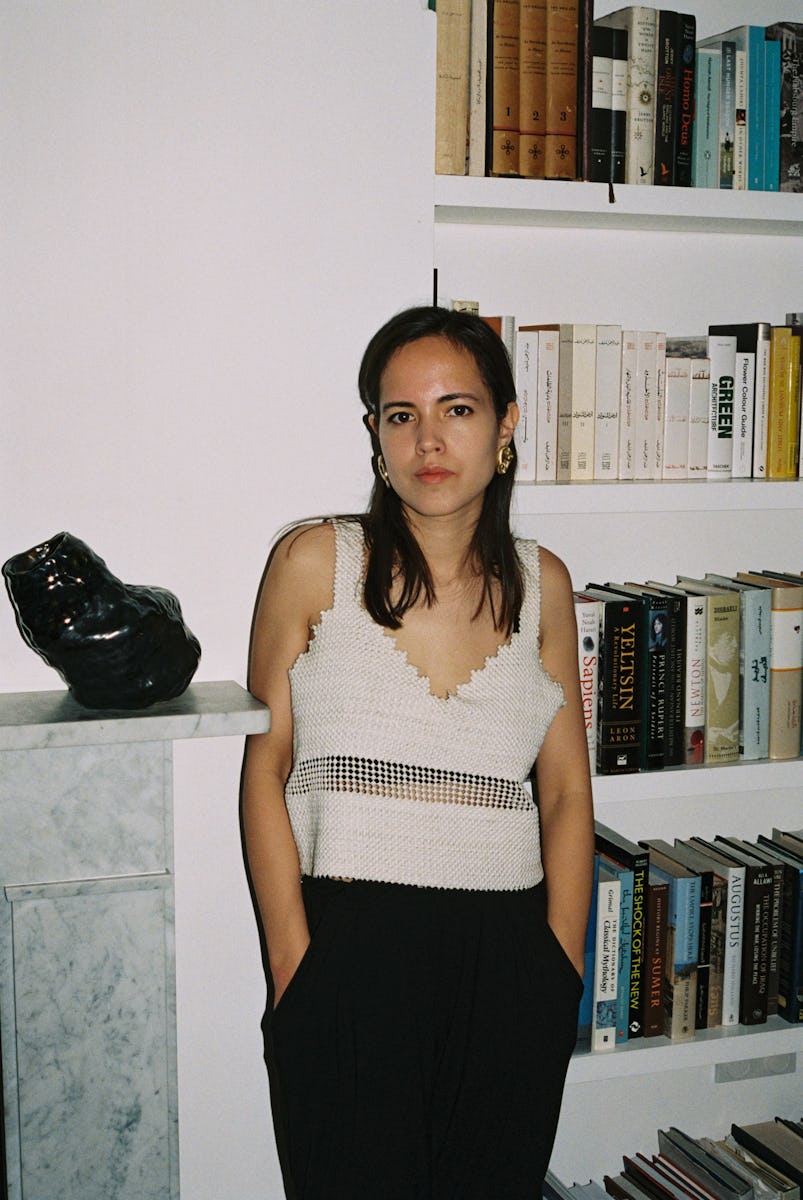 Founded by Anna Jewsbury, Completedworks documents the beauty and complexity of the everyday through the practice of jewellery and ceramics. With a background in Mathematics and Philosophy, Anna's aesthetic vocabulary is influenced strongly by reductionism, with a process drawing on the contrasts between high quality materials and purist elements. Completedworks' signature pieces gently roll against the tide of convention – using sculptural forms that weave, loop, twist, flow, enfold and expand to explore the human condition.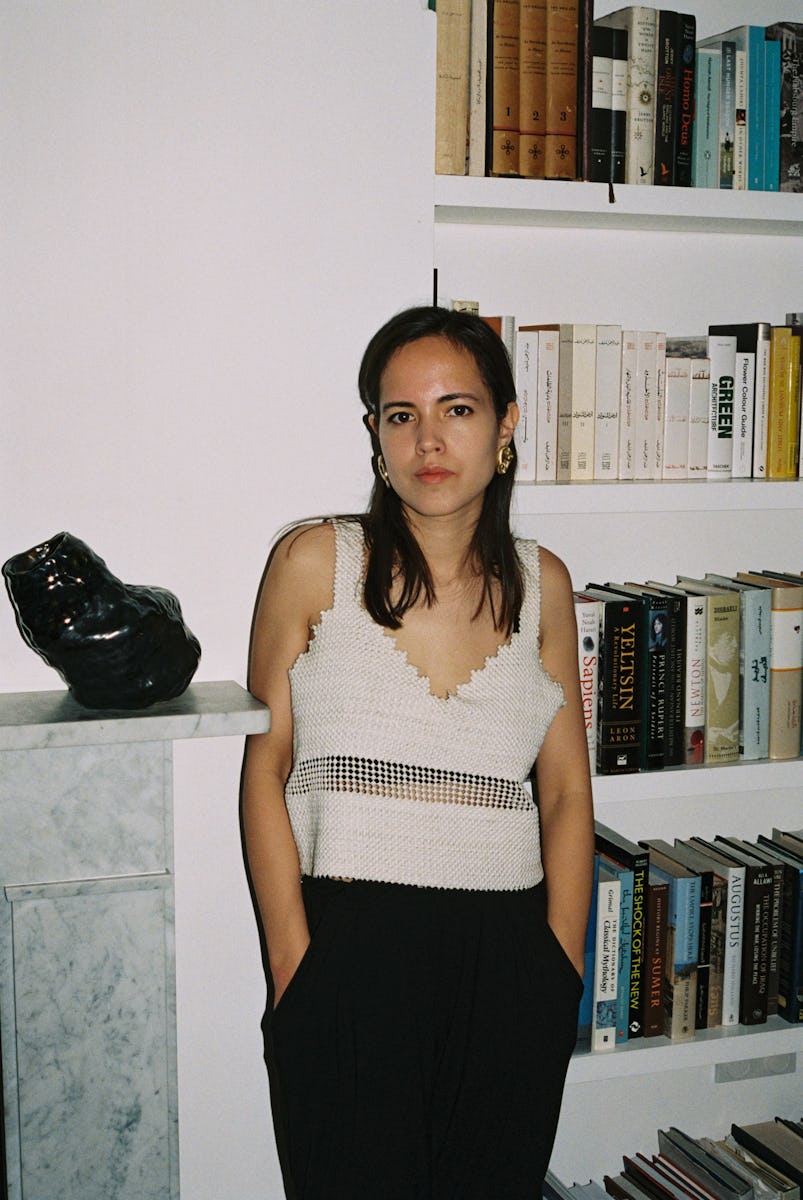 Sustainability
Adheres to the following sustainability practices
Direct carbonneutral shipping

Plastic-free and recyclable packaging