The selva oscura earrings
By Alighieri
How to measure your ring size at home. You'll need:
Strip of paper, approximately 10mm wide and 100mm long.
Pen or Marker
Measuring tape or ruler
Step 1
Wrap the strip of paper around the base of the finger you intend to wear the ring on. It should feel snug, but comfortable enough to fit over your knuckle.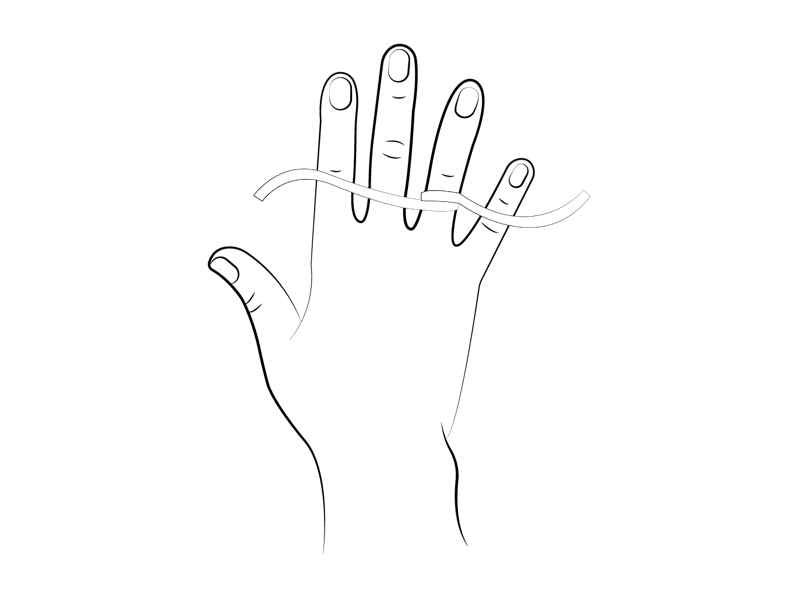 Step 2
Mark the points where each end of the paper meets.
Step 3
On a flat surface, measure the length between the two points in millimeters. This measurement is your ring size.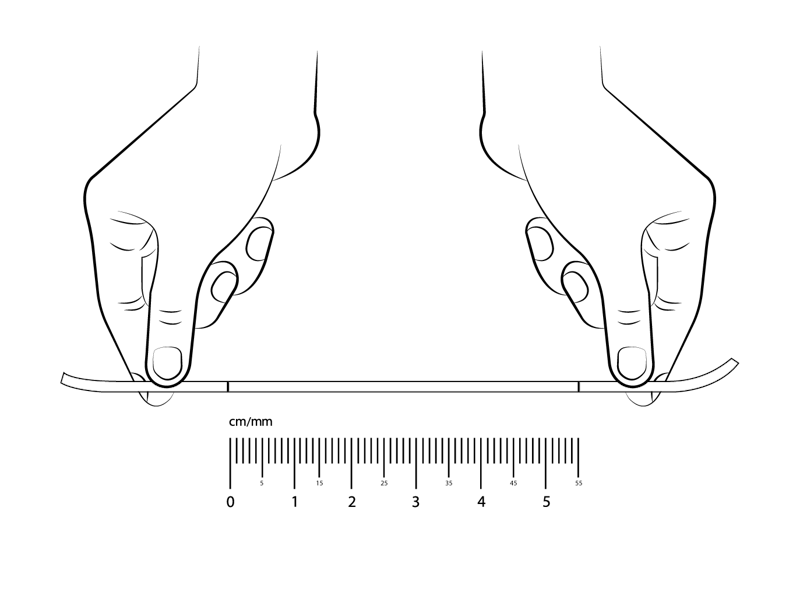 Tips
Your fingers will be at their smallest when cold and they tend to swell when hot. We recommend you measure your finger when your hands are a comfortable temperature - not too hot and not too cold.
For accuracy, we suggest you take this measurement at least twice.
Measure the largest finger you intend to wear the ring on.
If the measurement seems to be between two sizes, we suggest you opt for the larger of the two.
If your knuckle is much bigger than the base of your finger, measure both and go for a size between the two measurements.
Metal
24 kt yellow gold plated bronze
Sold as
Pair of earrings
---
Free 14 day returns
Free shipping, fully insured
All taxes and duties included
Ships in 1-2 days.
Just 2 available
Product details
Metals
Yellow gold
A precious and highly durable metal which comes in different golden hues depending on its purity.
24 kt
A deep sunset yellow hue. 100% pure and the most precious form of yellow gold.
Plated
Covered in a thin layer of precious metal electrically charged onto a base metal, which will gently wear off with time.
The gold plating on this piece is very durable. Won't show signs of wear until after 2-3 years.
Matte
Brushed surface gives an organic look. Will get more shiny with wear and can be brushed up later to regain its matte look.
Size And fit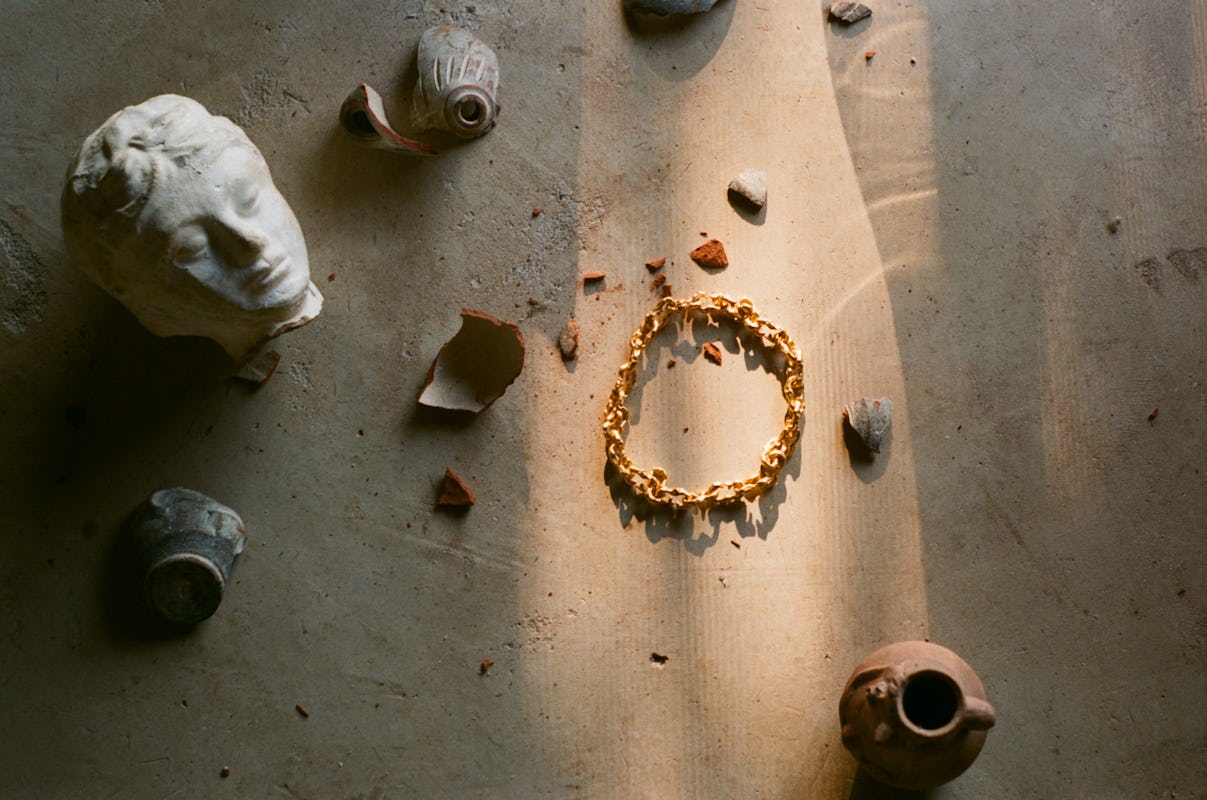 Collection
Where is home?
Alighieri's "Where is Home" collection explores notions of home and the way we use jewellery to build homes, relationships and family trees by passing them to people we love, carrying them as reminders of our past experiences and promises for future adventures. Home is not a country or one place, it is perhaps a feeling found through the rituals we create for ourselves; a sentiment of being rooted or grounded.
View all (5)
Designer Interview
Rosh Mahtani: "Ever since I was young, I always would believe in this idea that things we find on our journey remind us of some place and bring us strength as we move forward."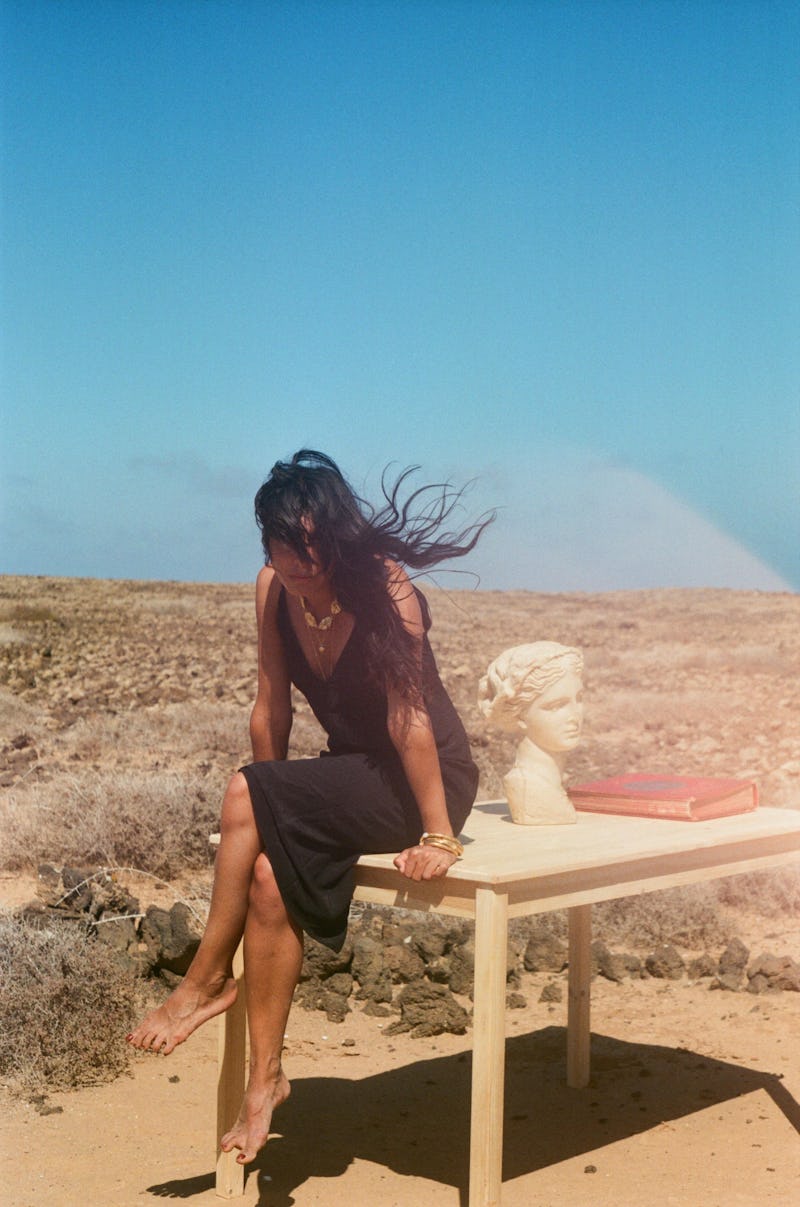 Where does the name of your brand come from?
The name is Alighieri. It is inspired by Dante Alighieri, the Italian poet, who was writing in the 12th and 13th century in Florence. And to give you a bit of back story of how I got there, I studied French and Italian in University and spent time living in Florence. I just fell in love with Dante's story [The Divine Comedy]. This idea of a man lost in the dark woods, in love with a woman he can't have, in political exile. And after I graduated from university, I kept going back to his work. And that's when I decided I wanted to start telling stories and translating stories into objects. So I named the brand Alighieri.
Very cool. You come from quite a different background to jewellery making. How come this became your way of expressing these stories?
It is a really good question. I guess, ever since I was a kid, I always loved collecting objects. I lived in Africa when I was a child and I used to forage for objects quite a lot. I would collect stones and things, I would find, that were imperfect and they kind of became talisman. So ever since I was young, I always would believe in this idea that things we find on our journey remind us of some place and bring us strength as we move forward.
So the way that we adorn ourselves with objects, actually?  
Indeed. And then as I kept reading the Divine Comedy, I found it really interesting how every culture uses jewellery as a way of finding strength and passing on the narratives through generations. And I love the universality of that. And for me, that went hand in hand with poetry. Universal sentiments of love and loss and fear and courage. And I think we live in, sadly, a quite divided world, there's a lot of conflict and ideology and different religions and cultures believing in different things, and I found it quite amazing that jewellery is completely universal. Genuinely, you can believe in a god or not believe in a god, be religious or non-religious, but these objects say something. I love the idea of universality through objects and I also don't see that as any different to poetry.
Read more
Sustainability
Adheres to the following sustainability practices
Direct carbonneutral shipping

Plastic-free and recyclable packaging