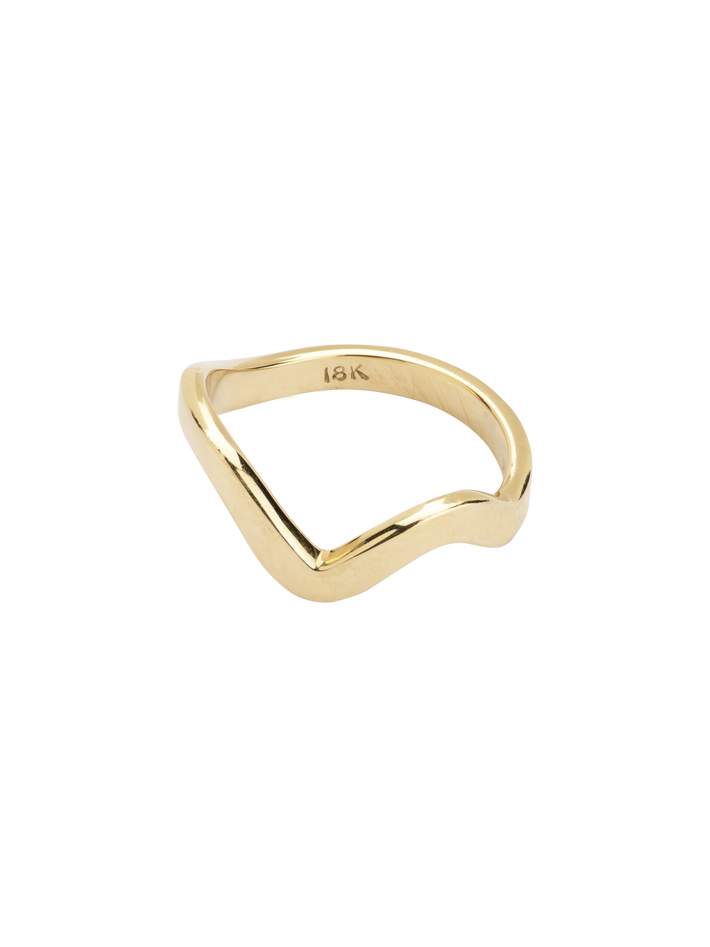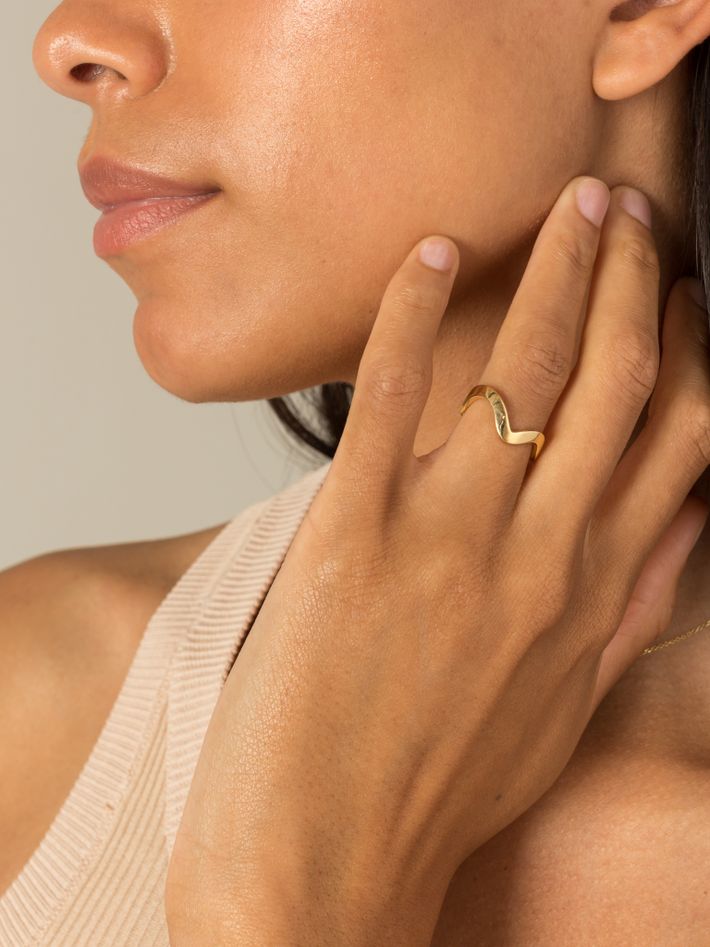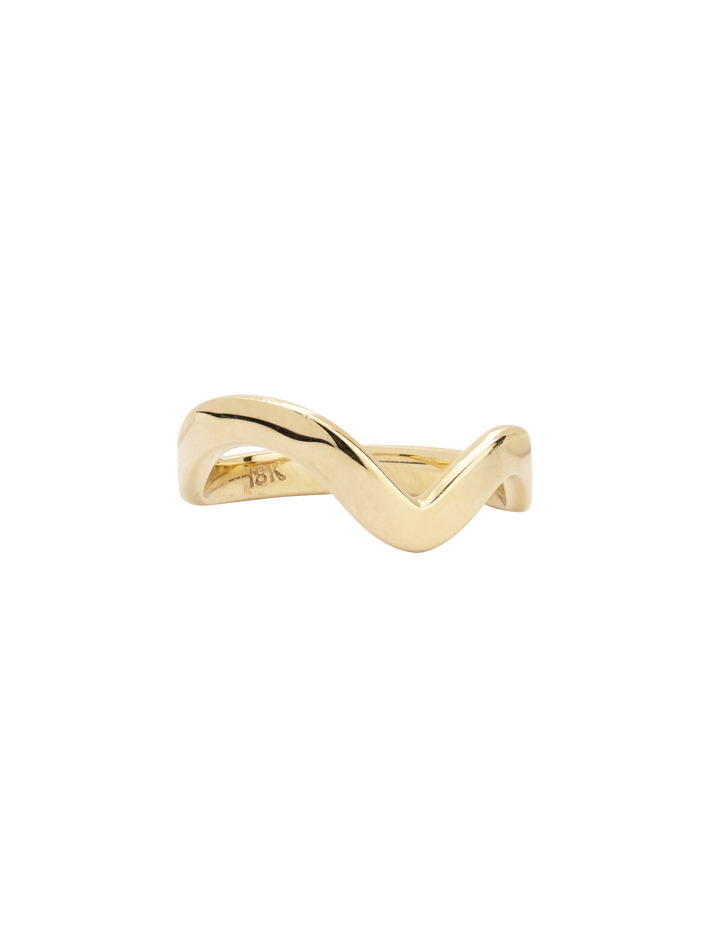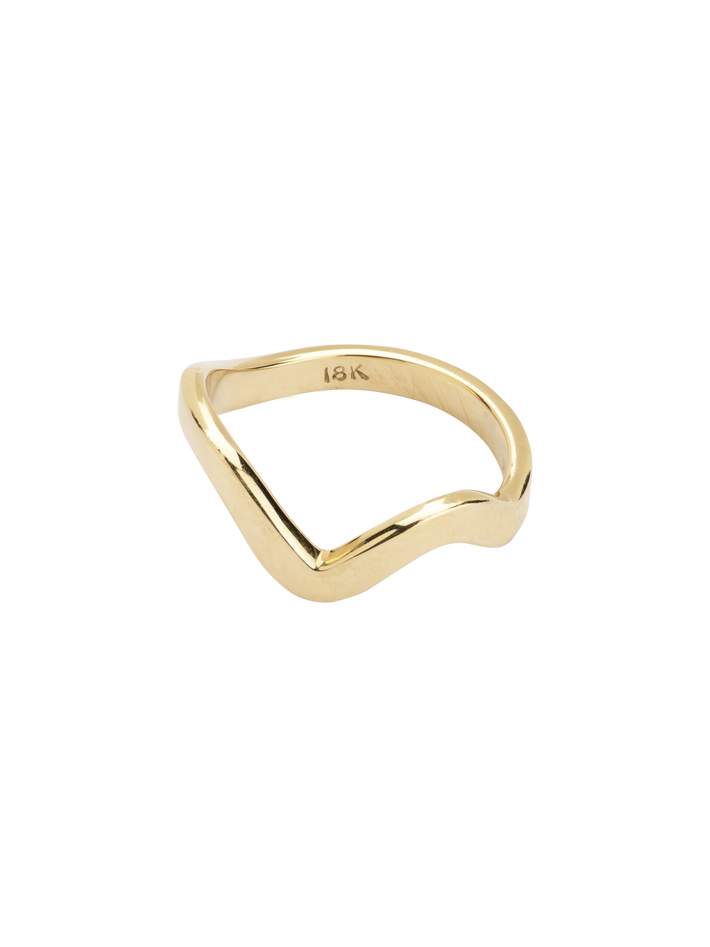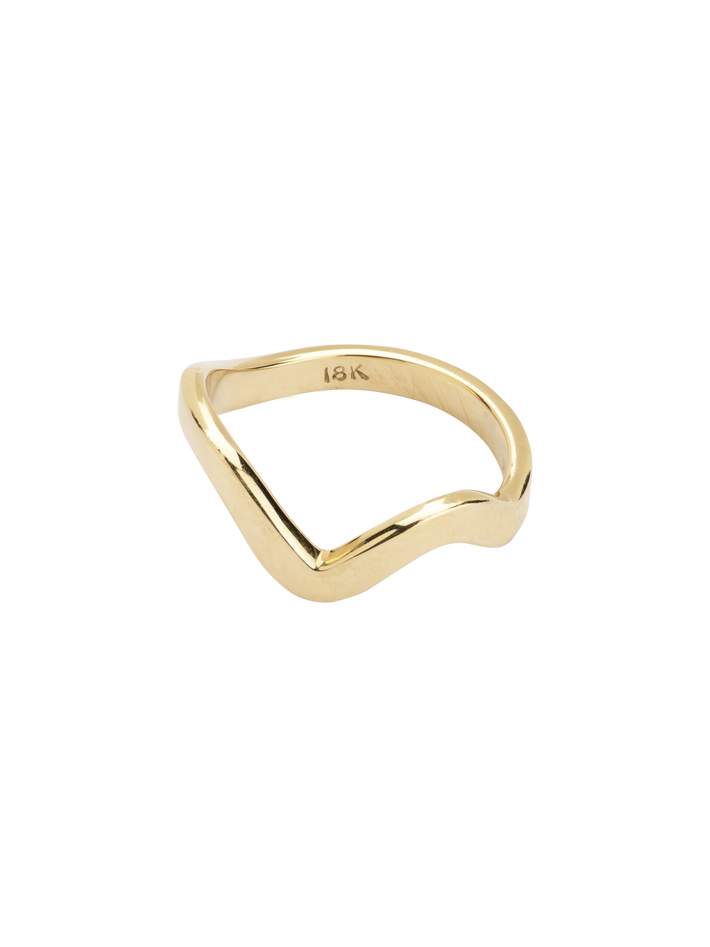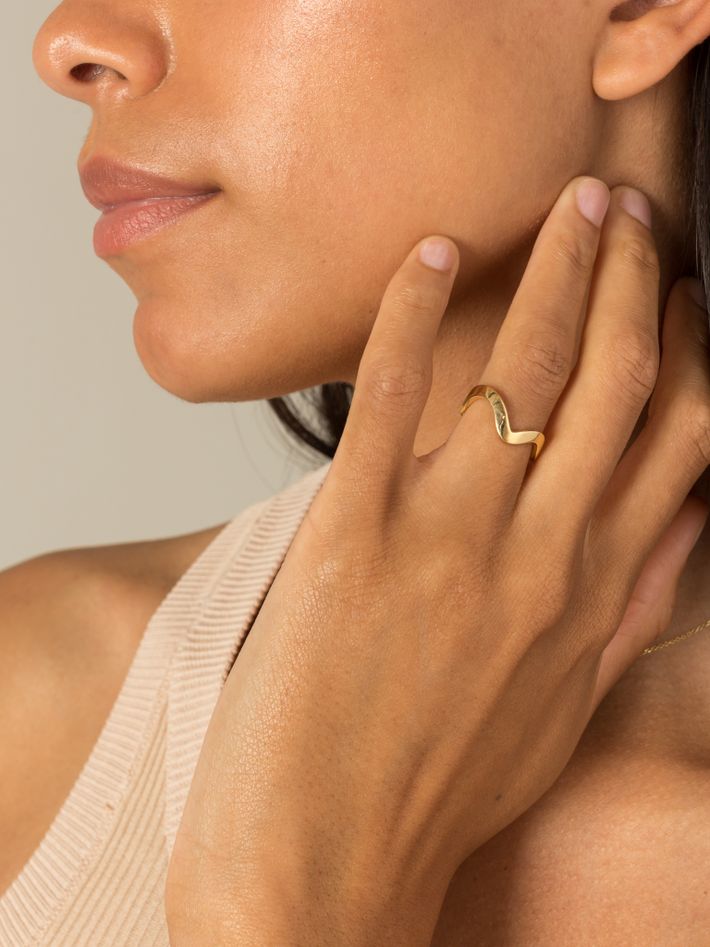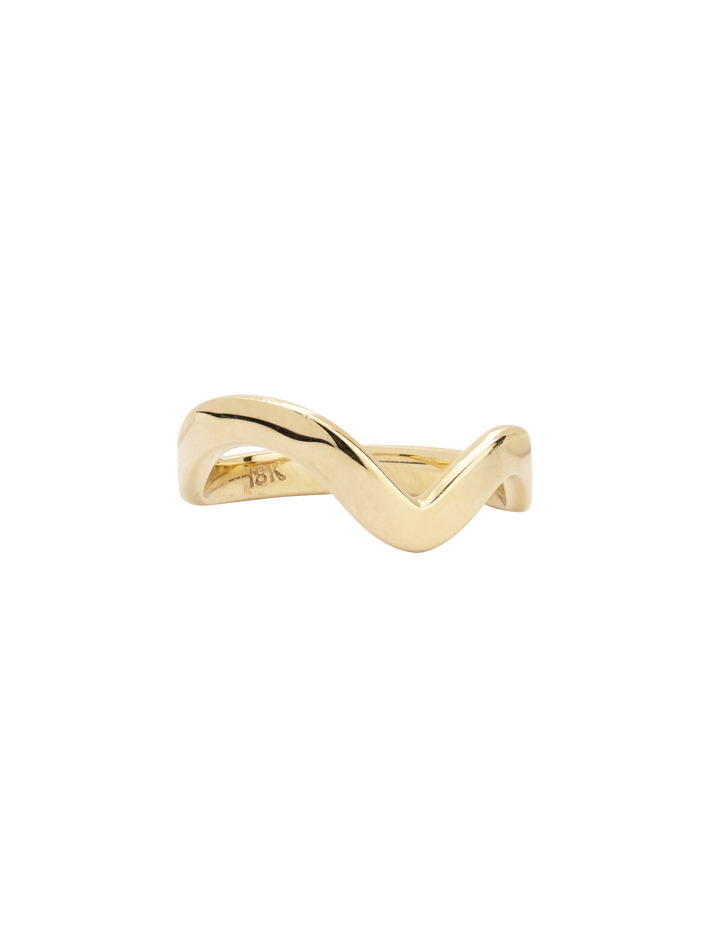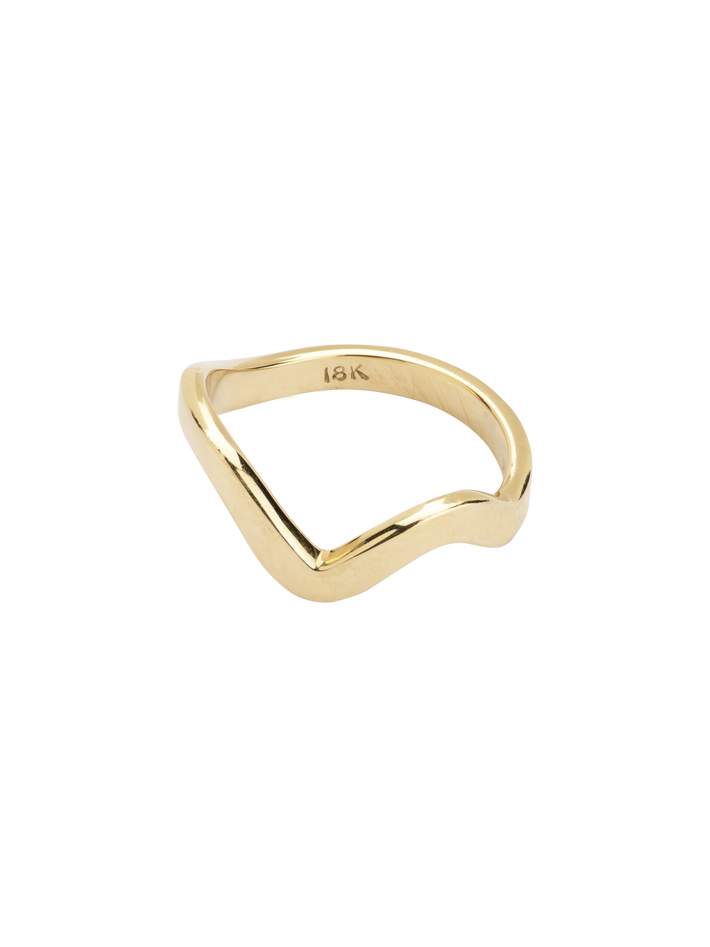 Our curator Miranda says:
"A modern wedding band option, this unique piece is hand crafted in New York."
---
Free shipping via DHL, fully insured
All taxes and customs duties included
Includes
certificate of authenticity
Please select an option to see delivery time ↑
Certificate of authenticity
Designed & created by

Mociun

Issue date

15 August 2022

Location

Brooklyn
Digital certificate
All jewellery pieces sold or appraised by Finematter have a digital certificate of authenticity.
Besides proof of ownership, it verifies the quality of your piece, including designer, metal, and gemstones.
If you are buying this as a gift, it can be transferred to give the receiver direct access to the warranty, aftercare services, and more.
Product details
Metals
Yellow gold
A precious and highly durable metal which comes in different golden hues depending on its purity.
14 kt
58.3% gold content, relatively hard with a subdued yellow hue, making it a popular choice for jewellery that lasts a lifetime.
Solid
Made of a single precious metal, this piece will never oxidise or discolour and will keep its looks for generations.
Polished
The surface has been polished to give it a bright shine. It can always be repolished to regain its shine after wear.
Size and fit
Wedding ring
3mm
Width
Made for you by
Mociun
Contemporary jewellery known for using coloured gemstones and antique diamonds
Our curator Miranda says:
Caitlin Mociun designs modern, fairytale-like jewellery. Along with beautiful design, she has developed a group of loyal followers, who love her use of second-hand antique diamonds and one of a kind engagement rings.
Known for clusters of gemstones
Designer Interview
Caitlin Mociun: "Humans have always had a desire to adorn themselves (so it seems from our history!). Humans use symbols like jewellery to identify things about other people."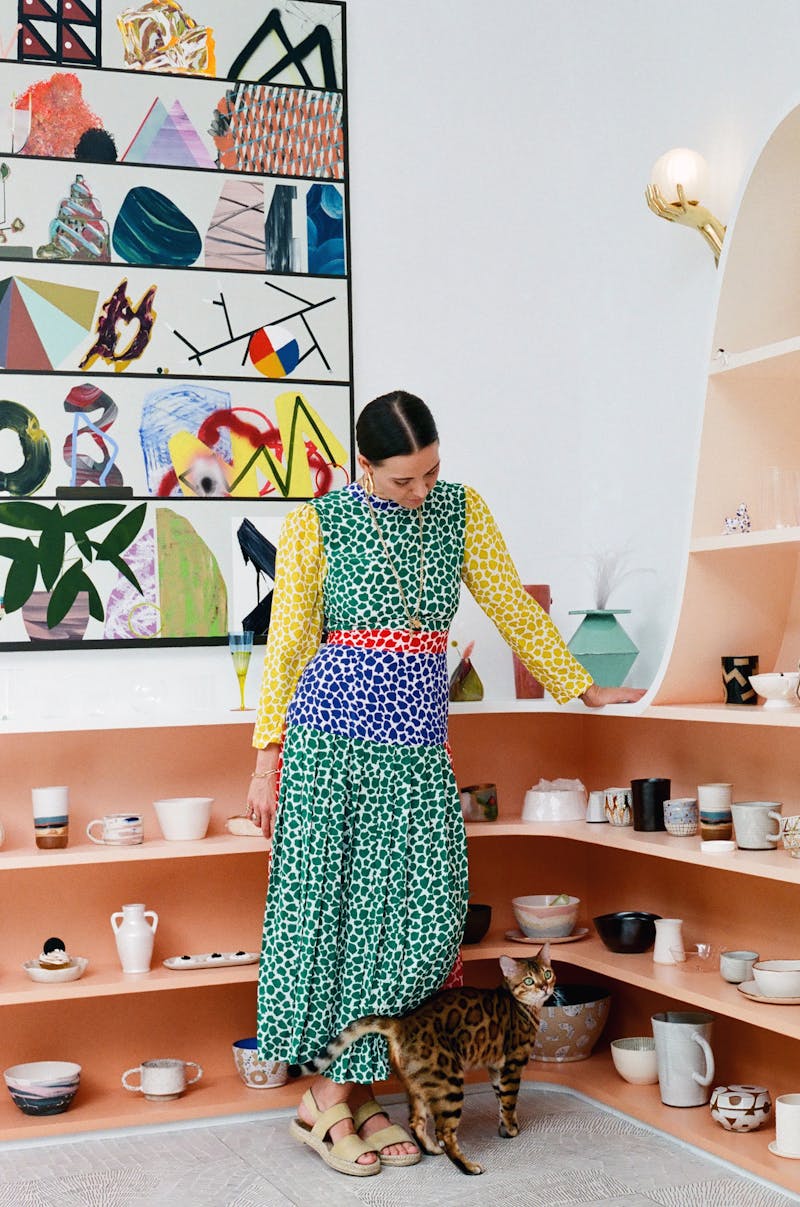 A California native, I began traveling at the age of 12, spending six years living throughout Asia and Europe, with extended stays in Malaysia and Prague, before earning a BFA in textiles at the Rhode Island School of Design.
Did you always want to be a jewellery designer?
I did not. When I was younger, I wanted to be a fashion designer. Which I did professionally (also under the name Mociun) for 6 years. When I was doing that I really wanted to get back into a fine art and installation art practice but it was easy for me to make and sell clothing so that is what I did, I did not enjoy it. When I started experimenting with jewellery, I felt happy and content with that practice.
You characterise yourself as a curator and a creator, in which ways?
I would say a creator first and a curator second. I design all the jewellery that we sell at Mociun and I act as the creative director for the company. Which means I do most of the styling for our photoshoots (along with one of my long-time employees who also does our photography and all our digital content and IG). I also curate the selection of home goods along with my buyer in our store in Brooklyn/online store.
You use unique gemstones; can you tell me about the sourcing of them?
I have worked very hard over the years to find the right sources of gemstones for my work. Not only am I looking for beautiful and unique stones but who we buy from is also important to me. I do my best to know as much about the materials that I buy as possible. We have found a number of sources that also care about the environment and the people who mine and cut stones. I always go to them first before I use our sources that do not have sustainability as a large part of their practice.
Read more
People love how we ship their valuable purchases - free of charge