JEWELLERY 101
The production process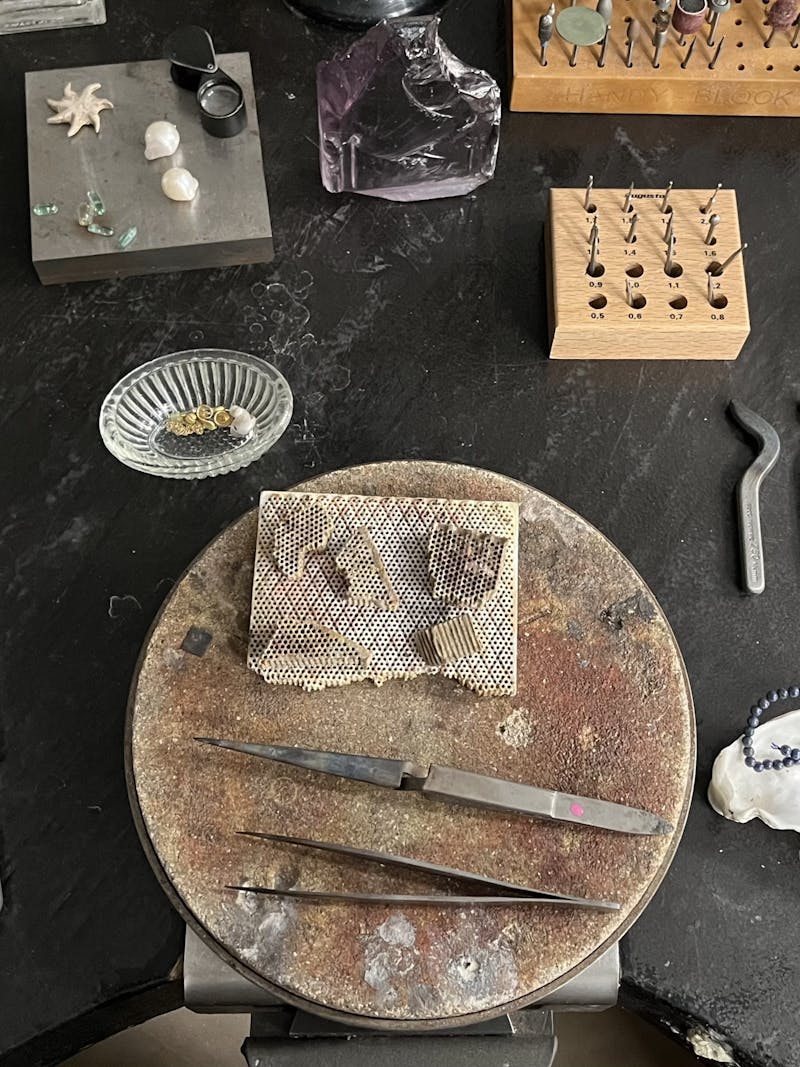 It can be easy to forget that your favourite piece of fine jewellery has been forged in a workshop using fire and force but the production process is a good thing to keep in mind when shopping for the next addition to your fine jewellery collection. This becomes even more important during the gifting seasons when workshops are inundated with orders. In this quick guide we will take you through the fine jewellery production process so that you can feel confident that your purchases will arrive in time for the festive season.
The production line
The logistics of designing, securing the material and transporting them to the right people at the right time can be challenging at times so it's important to consider how long each stage will take, see below:
01.

Design

All fine jewellery begins with the design. This is arguably the most important part of the jewellery production process as it is where ideas come to life. At this crucial stage the designer will have to consider the potential as well as the limitations of the materials used, how they will be applied, the durability and longevity of the item and of course its comfort and wearability. This stage is often the longest, especially with complex bespoke pieces, as everything has to be perfected before crafting can begin.
02.

Sourcing

Once the design stage is complete, the constituent materials are sourced. Most fine jewellers will have a reliable supply chain for metals, gemstones and other supplies but for designs that feature unusual or rare materials, more time may be required to source the quality needed.
03.

Fabrication

Once the jeweller has everything they need, work can begin. The amount of time required to make a piece of jewellery is dependent on the method of fabrication and the complexity of design. For example, cast pieces can take less time than a piece of jewellery that is completely handmade, where the metals are worked and reworked into the desired shapes and sizes. Equally, a ring that features multiple diamonds or coloured gemstones will take longer to complete than a plain signet ring due to the time required to set each stone individually.
04.

Finishing

Once the jewellery has been cast, gemstones set and all pieces have been soldered together, it is time for the final finishing process. When it comes to fine jewellery, the finish is everything. Even the best quality diamonds would look dull and lifeless without a quality finish. Polishing and cleaning is usually done by someone who specialises in getting the most out of precious metal. 

This process has quite a few stages which each require different waxes, wheels and sometimes cleaning in between. An experienced polisher will know what degree of polish each part of the item required as well as knowing which areas may be vulnerable to heavy polishing or certain cleaning techniques. As with the fabrication process, fine jewellery that features lots of gemstones or diamonds will take much longer to finish in order to ensure every bit of metal in between the stones is polished and cleaned to perfection.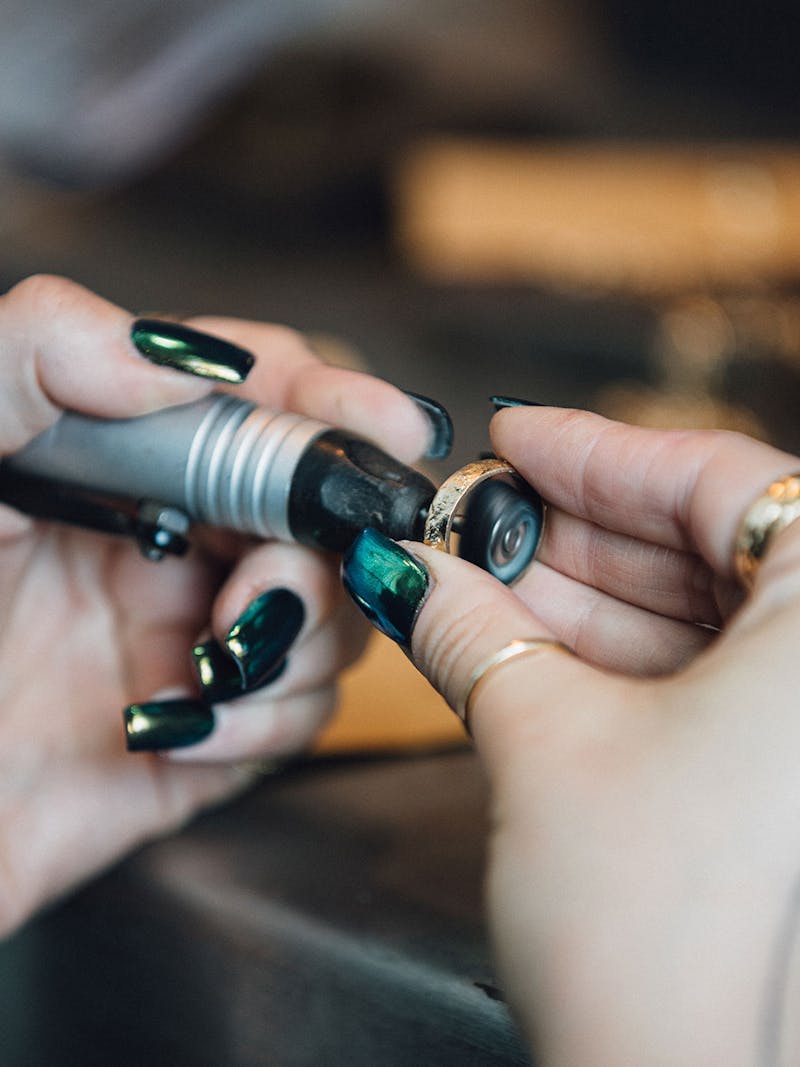 The jewellery production line can be very complex, with multiple highly skilled jewellers often working on one piece. When putting your jewellery gift lists together you should always consider whether the item is part of a ready to wear collection, made to order or bespoke.
If the pieces you have your eye on are made to order or bespoke, you will need to think about how complex the piece is and keep an eye on the lead times provided. At Finematter you will find all of the information you will need to ensure that your gifts arrive well ahead of schedule giving you plenty of time to fight with the wrapping paper.
If you have any questions about a piece, please don't hesitate to get in touch with our Finematter experts via email or live chat.