JEWELLERY STORIES
Annette Berner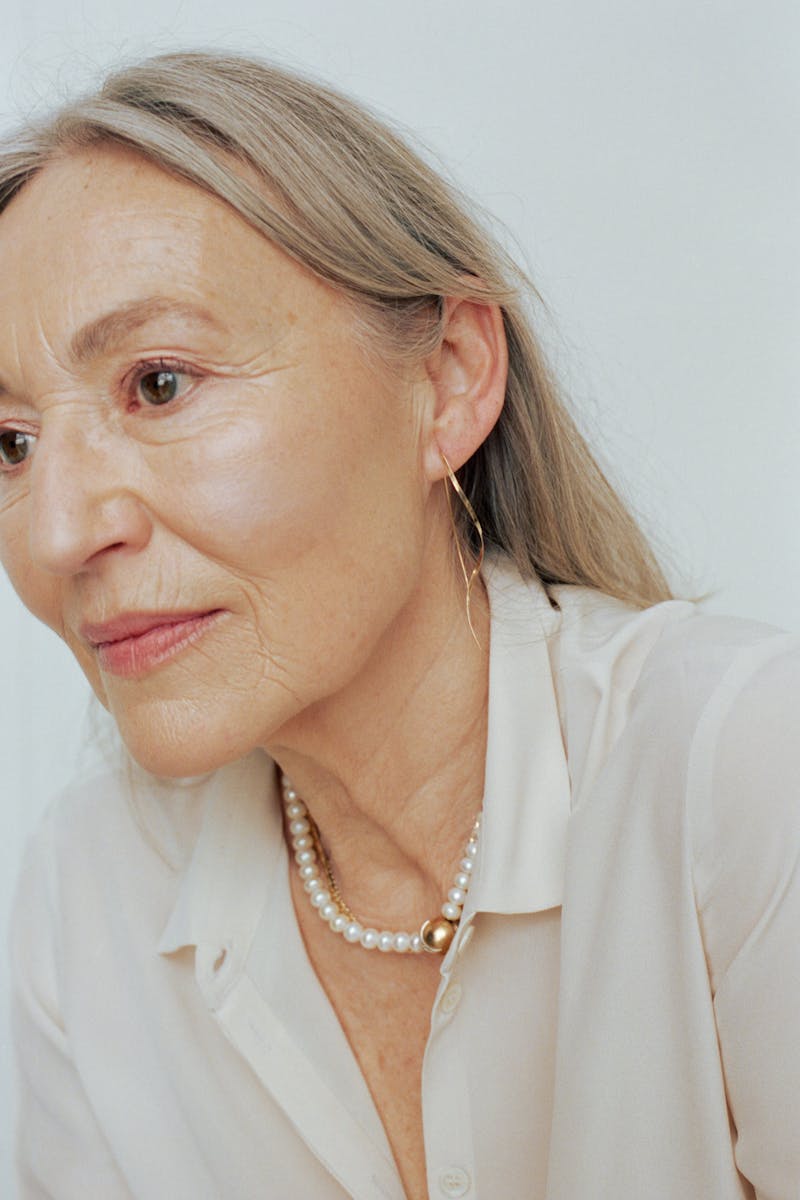 Name: Annette Berner
Occupation: Director of Touring and Guest performances at The Royal Danish Theatre
What jewellery did you wear in the portrait? Pearl necklace with clasp from Ole Lynggaard, gifted to me many years ago, an old gold necklace, Cartier trinity ring, Princess ring from Malene Helweg-Larsen, Leaves ring from Ole Lynggaard, gold earrings received as a gift 20 years ago.
What is your own favourite piece of jewellery, and why? Most definitely my Cartier Trinity ring, which was gifted to me almost 32 years ago, when I gave birth to my first child. I wear it everyday, and I consider it my lucky ring. The Ole Lynggaard pearls was a gift given to me twenty years ago, and for many years, I didn't wear it, because it felt too lady-like. Today, however, pearls have somewhat gotten a different meaning, and I feel like it has become a contemporary piece, which has brought it back into my favourites. I don't wear it everyday, but it adds something interesting to an outfit.
Can you describe a cherished memory connected to jewellery? Most often, my jewellery was given to me as gifts, and for many different occasions: giving birth, birthdays or as symbols of love. The moment of surprise when receiving a piece of jewellery is definitely the greatest joy. It is so highly connected to memories and feelings that it becomes such a great part of who you are. It is like wearing little pieces of your own history. Every piece has a meaning and a story to tell.
What does jewellery mean to you? It is part of my personality and each piece references a moment in time and a period in my life.
How do you use jewellery – do you have a daily uniform, do you wear special pieces for parties, is it embellishment, a second skin, or? I never leave the house without my Cartier ring, and if I am not wearing it, it feels like a part of me is missing. It has become such an integral part of who I am that I feel almost naked without it. For special occasions, I definitely dress up. Jewellery can be a way to play with your expression and it can both compliment and elevate an outfit. In this way it not only shows my personality, but often my mood too.