Designer Interview
Wing Yau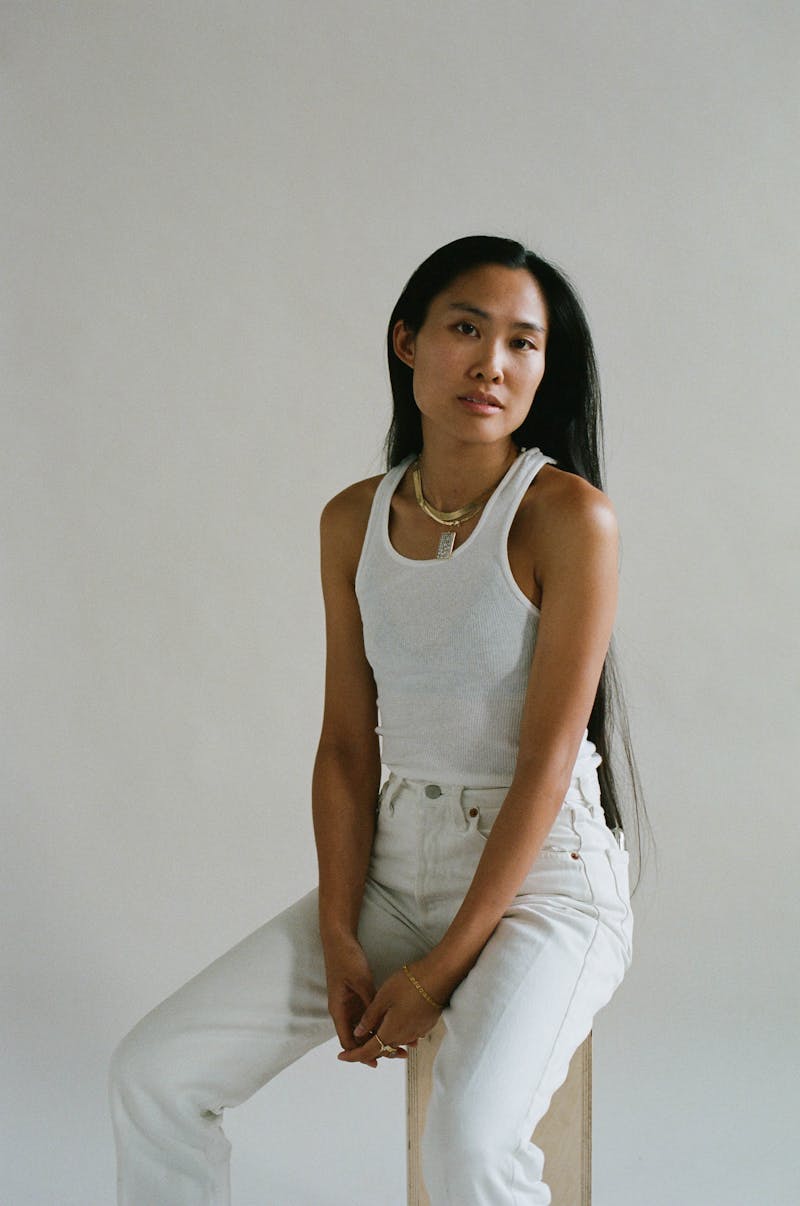 Rethinking traditional structures and connecting us with earth, WWAKE is an ethical jewellery brand of unexpected and modern designs
Inspired by the tradition of art breaking with convention, WWAKE offers a new perspective on heirloom jewellery. From a background in sculpture, Wing Yau designs pieces with a thoughtful balance of tension and scale that re-contextualises jewellery into unexpected arrangements and modern silhouettes. Driven by Wing's itinerant childhood and the friendships that she built
around the world, WWAKE work to build an intimate connection to the people behind their materials with precious stones and metals ethically sourced from around the world. WWAKE jewellery is the connection between you, the earth, and every hand in between, and rethinks traditional structures on every level of their business.
You come from a background in sculpture, so what made you go into jewellery?
I entirely fell into jewelry! I was making large, wearable sculptures for a moment, and I was really interested in the persona of who would wear such a thing –– they were bulbous, hand dyed fiber sculptures that coiled around your neck. And to be frank, I was in a smaller city then, and there really was no audience for work like that. So, I changed my medium and started smaller: I started making jewelry with more traditional materials, because I was interested in the inherent value society gives to these materials, meanwhile I was interested in bringing a new perspective to traditional jewelry –– WWAKE was one of the first brands to make delicate opal jewelry with open space and unexpected stacking compositions...everything really just snowballed from there.
Are the two connected?
Absolutely. I was always fixated with my materials and learning about different ways to use them. I think my approach is the same with jewelry, even though the materials themselves are super different.
In what way do your pieces deliver an experience of art?
I think art is a simple, moving, experience that has the ability to change your mind. It's that simple, really. I don't think of my rings as art, but I do think that they create an "aha" moment for a lot of people who didn't realize that jewelry could be different than they grew up knowing it to be. I think that's the same experience art makes. I'm most interested in making work that creates a shift in perspective. Who are you once you learn that boundaries can be reimagined? Where do you go from there? It's exciting to meet customers who get that from something as intimate and traditional as jewelry and to see them grow creatively.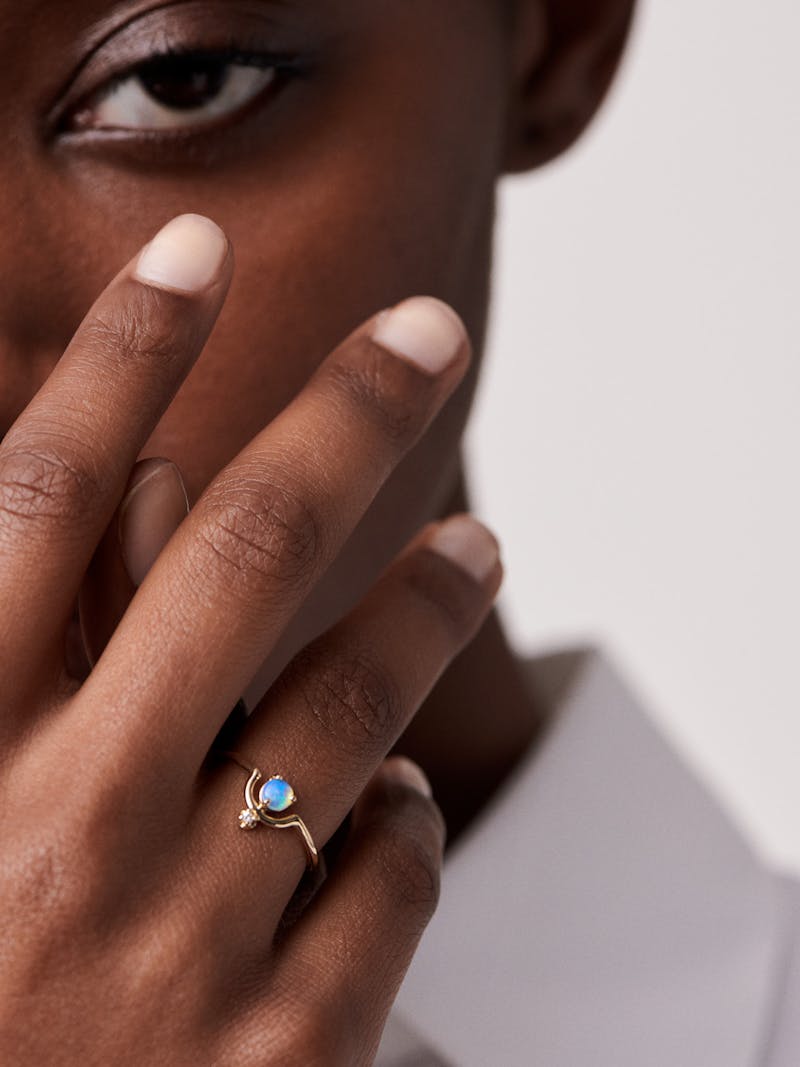 Where does the name, WWAKE, come from?
The name WWAKE is a metaphor for how I like to design—many gestures that come together as a whole, with ease and poetry, just like the waves in a body of water. Every piece is an iteration of the same idea, a little piece of the process. That's how I like to design collections. (and the two W's are a visual metaphor for a wake, like concrete poetry.)
You travelled a lot when you were younger, tell me about your experiences with travelling?
I spent many of my childhood years living in South America. I spent time in the amazon, the desert, the antarctic – the travels were inspiring, but also incredibly humbling. It was a really formative experience to see how the world operated outside of my western experience, and to live as an "other" in a country where I had no roots. I had to learn the language, and observe the customs of that culture to assimilate. I learned a lot about my Western privileges at a young age – it's complicated to be a foreigner in a developing country, and it's important to be conscientious of that. This definitely carries through my work with WWAKE with how I approach our sourcing in other countries – maybe some of the most interesting work we do here!
Is there one place or country that you hold dearest?
Well, I lived for many years in Peru, so I would say I have a lot of nostalgia attached to the places I visited there. That said, to me travel is all about immersing yourself in another culture and learning, and I've been inspired and grown so much as a person from most places I've been. It's hard to pick just one!
I read that you're really interested in the history and function behind creative gestures. What do you mean by that?
I'm interested in our historic relationship to jewelry and our materials, and why it still matters to us today. I think it's fascinating that we hold continual value to jewelry that's made of precious materials. there's a lot to learn here about our inherent desires and value systems.