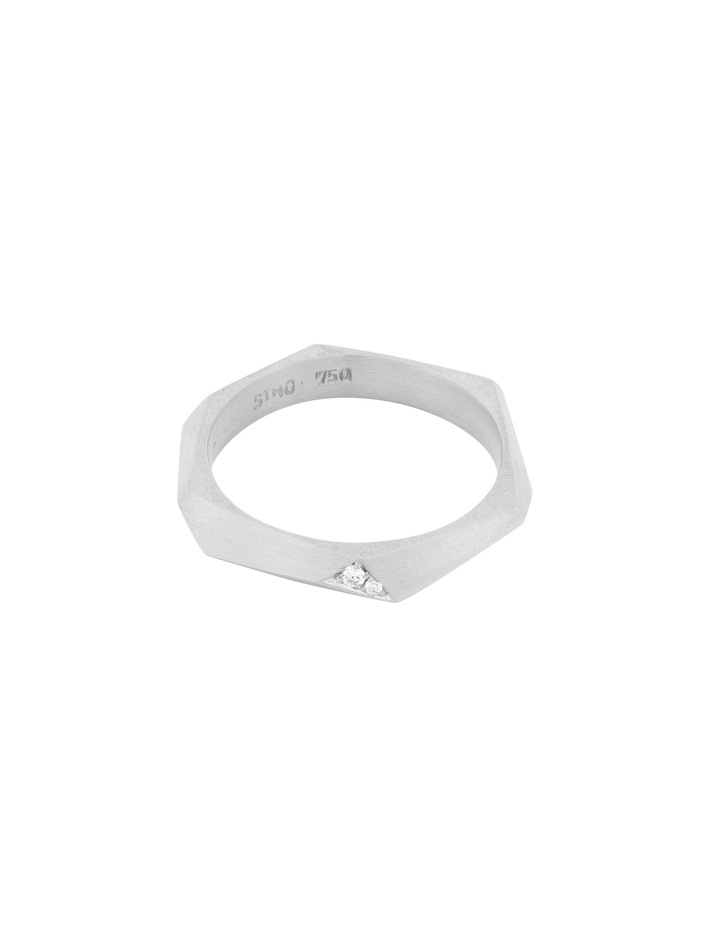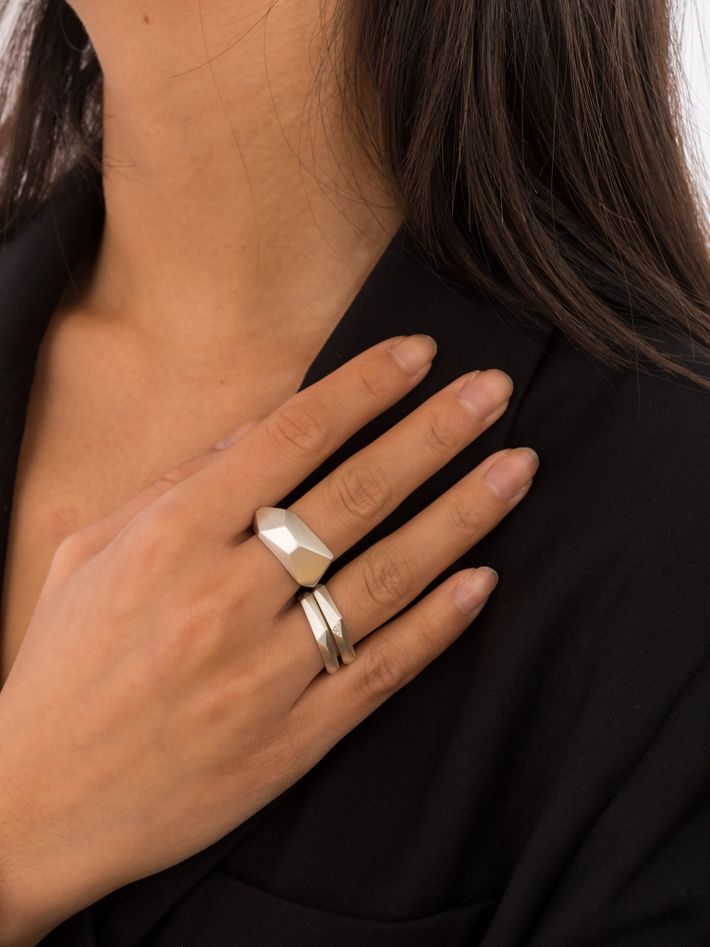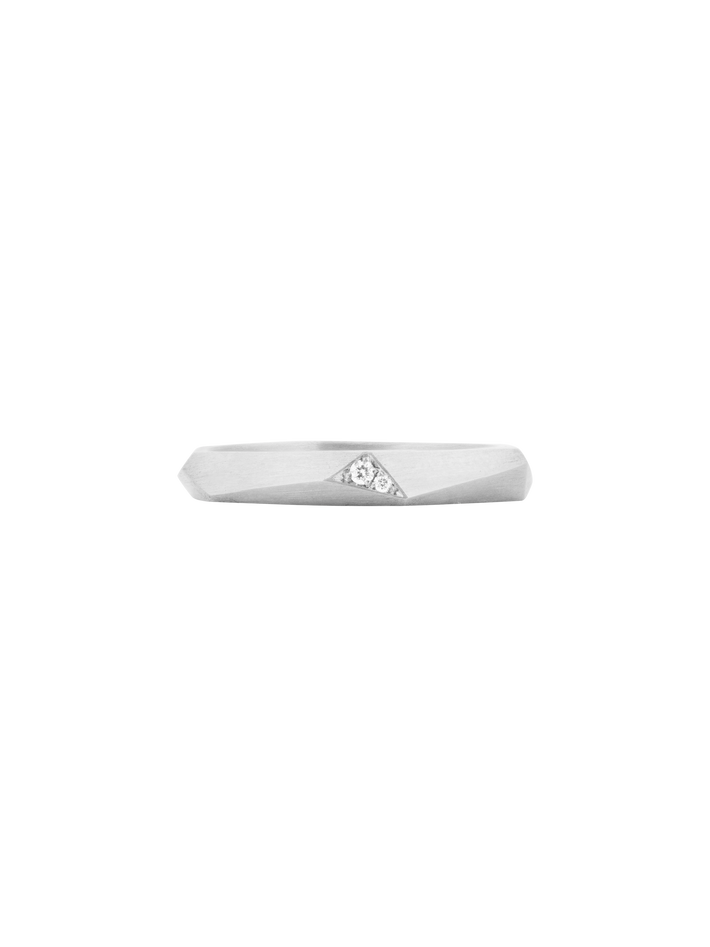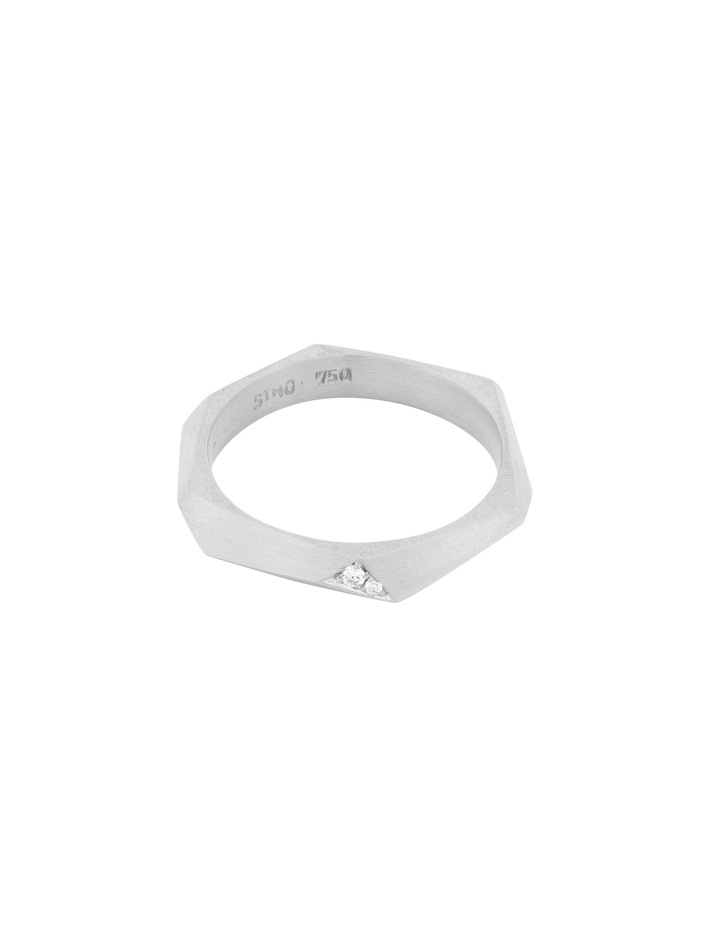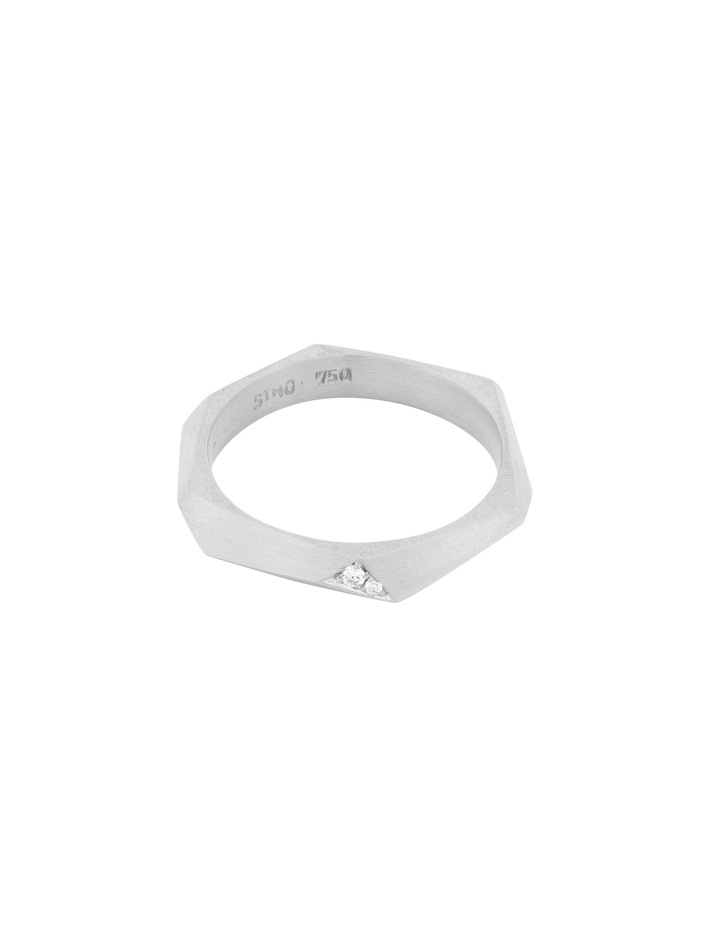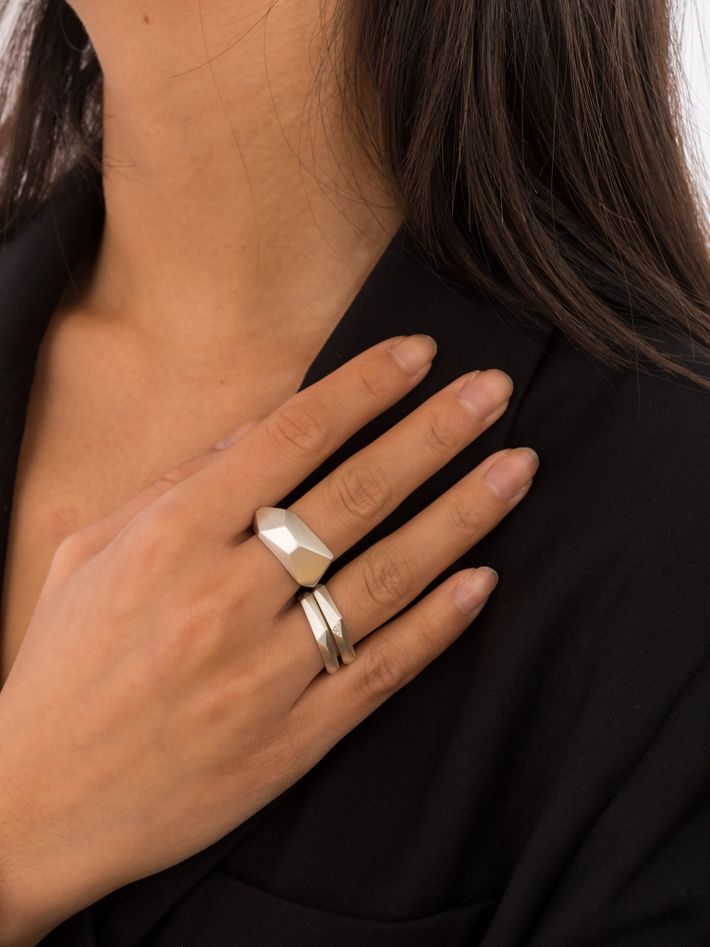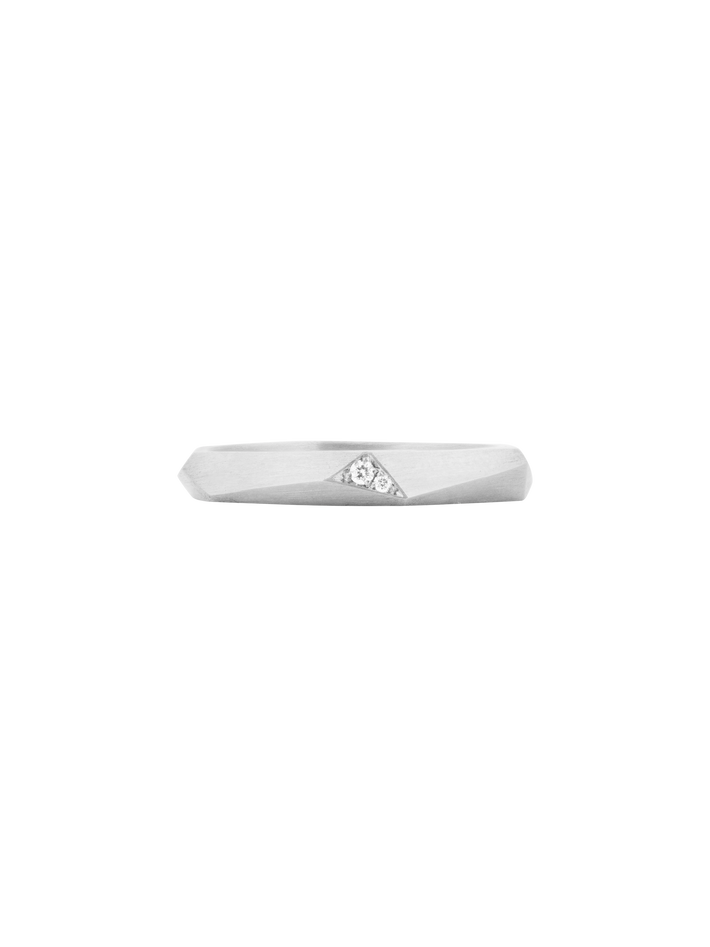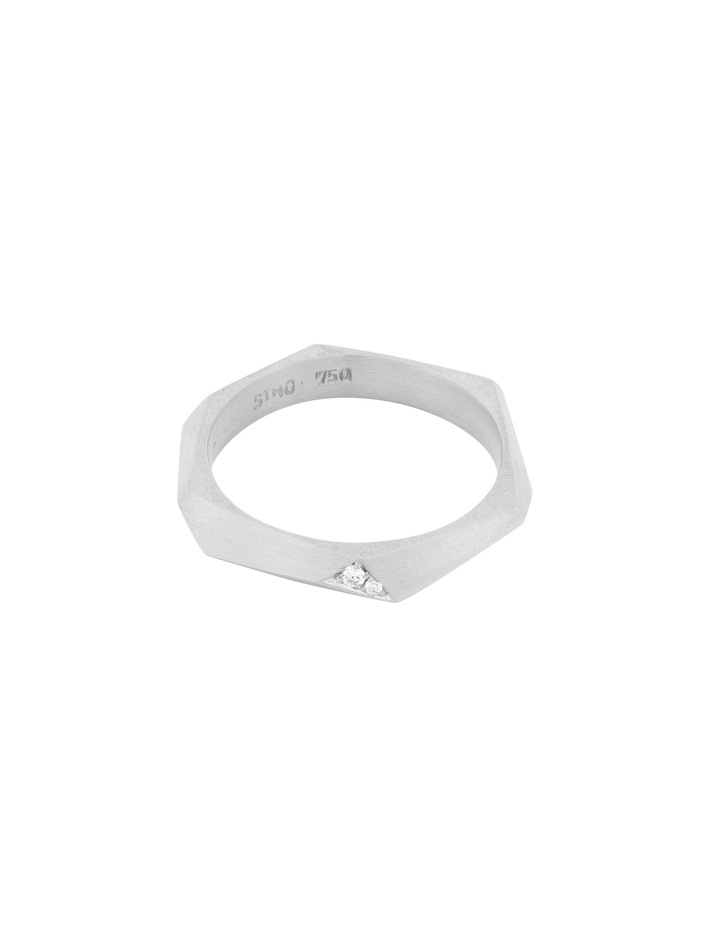 Sterling silver
0.02 ct in 2 diamonds
---
All taxes and customs duties included
Insured shipping via DHL or UPS
Includes
certificate of authenticity
Please select an option to see delivery time ↑
Expert digest
Striking in silver, this clean cut ring is set with two diamonds, an eye-catching detail.

Our curator
Brand Recognition
Stinne handmakes everything in her own workshop in Copenhagen. The jewellery is architectural - working with edges, facets and geometrical shapes - it is recognisable and unique.
Product details
Metals
Sterling silver
92.5% pure silver, a highly durable precious metal.
Solid
Made of a single, solid precious metal or metal alloy. Highly durable, can always be re-polished to regain its shine after wear.
Matte
Brushed surface gives an organic look. Will get more shiny with wear and can be brushed up later to regain its matte look.
Gemstones
Diamond
Set with two brilliant cut diamonds, 0.01ct and 0.005ct.
0.02 carat
The unit of weight for diamonds, equivalent to 0.2 grams.
VVS1
Clarity
Inclusions so slight they are extremely hard for even a trained gemologist to see under 10x magnification.
G
Colour
Near colourless and rare white with a very slight warm tone, near impossible to detect. (Grade G)
Round
Shape
Made for you by
Stinne Holm
Bold and unconventional, in the purest materials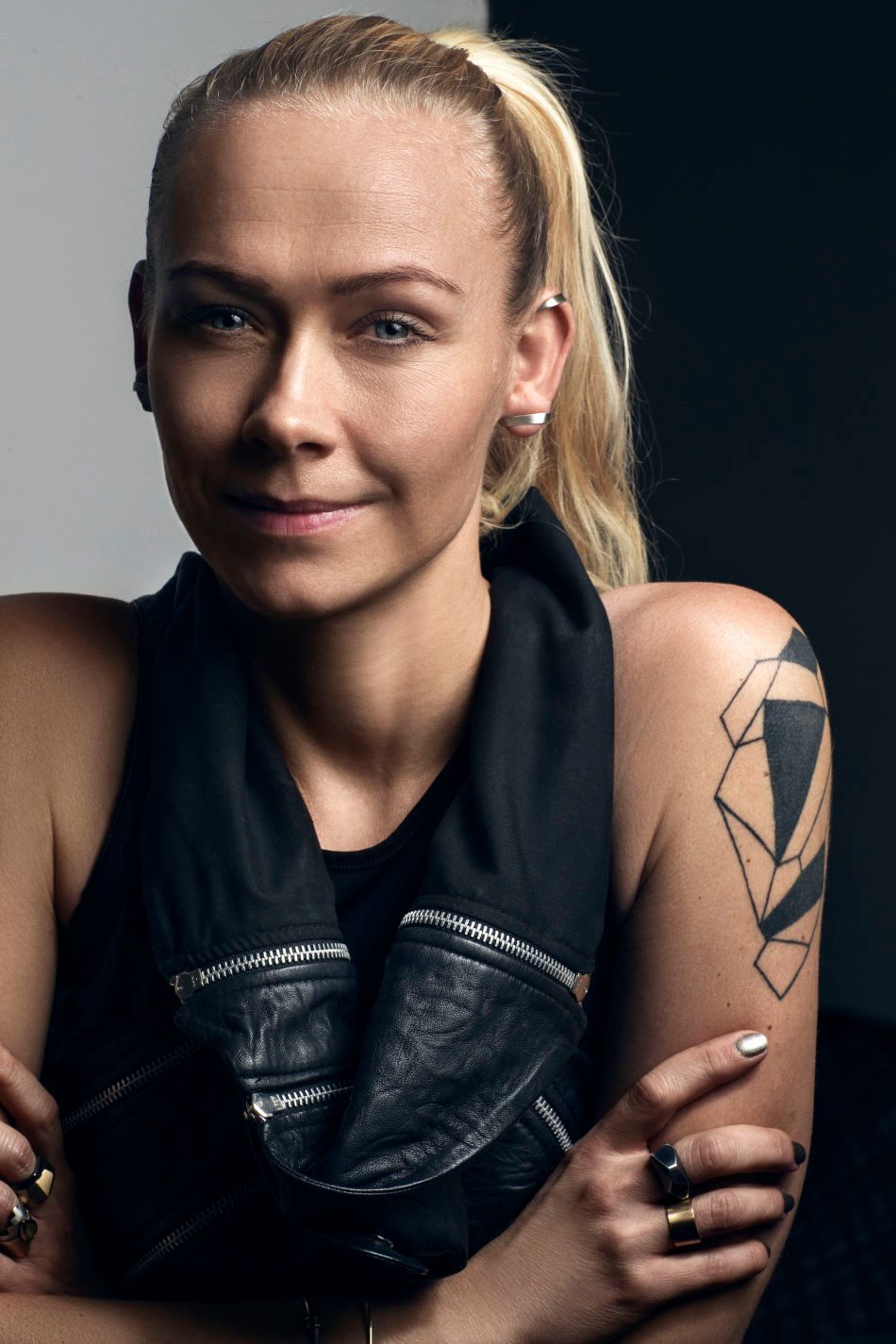 People love how we ship their valuable purchases - free of charge