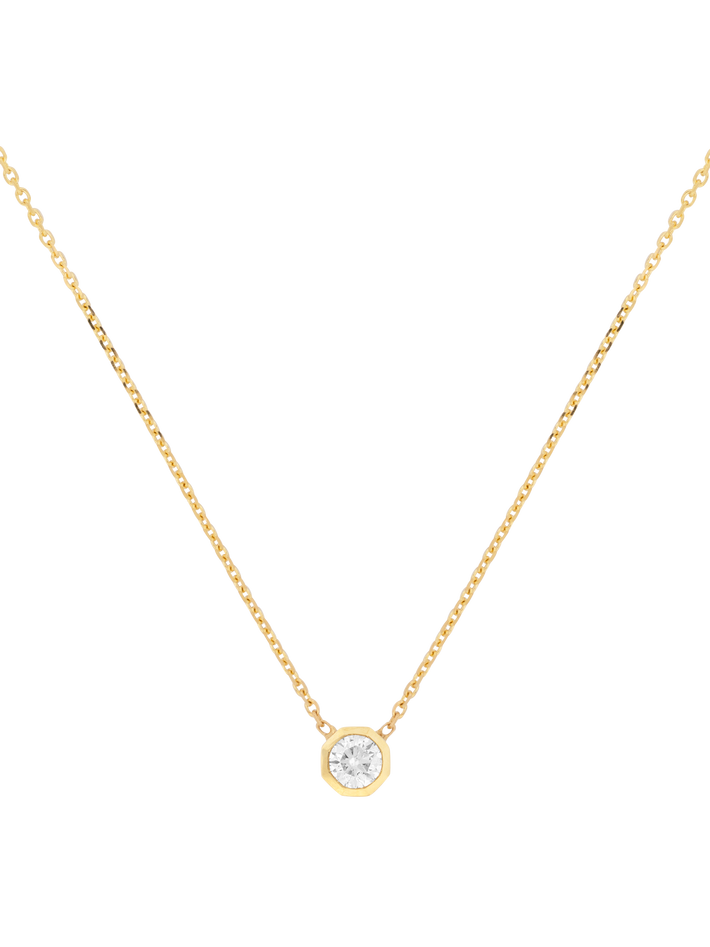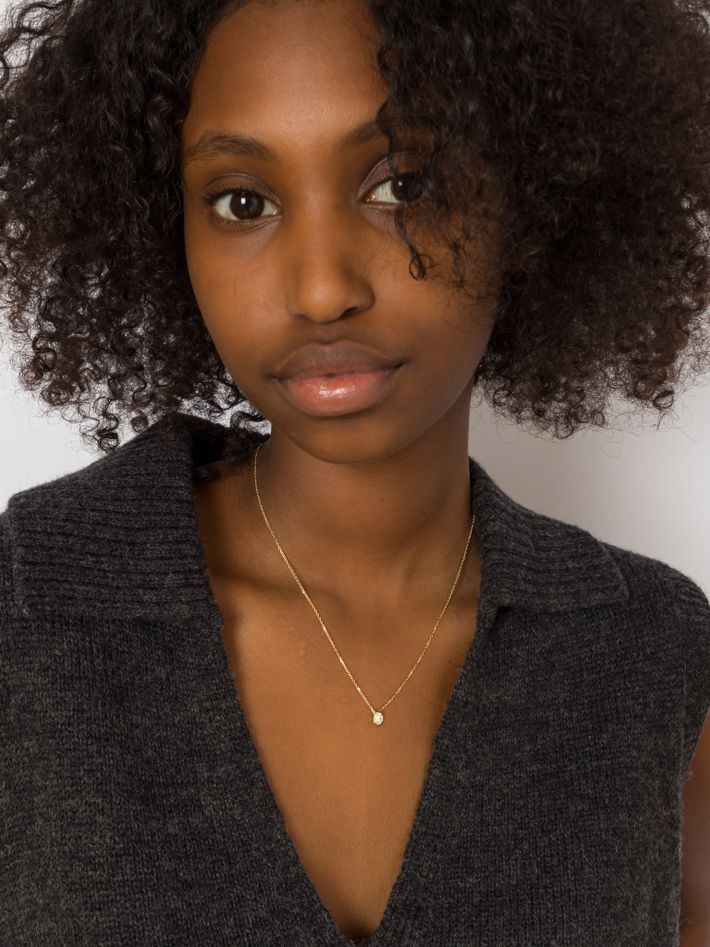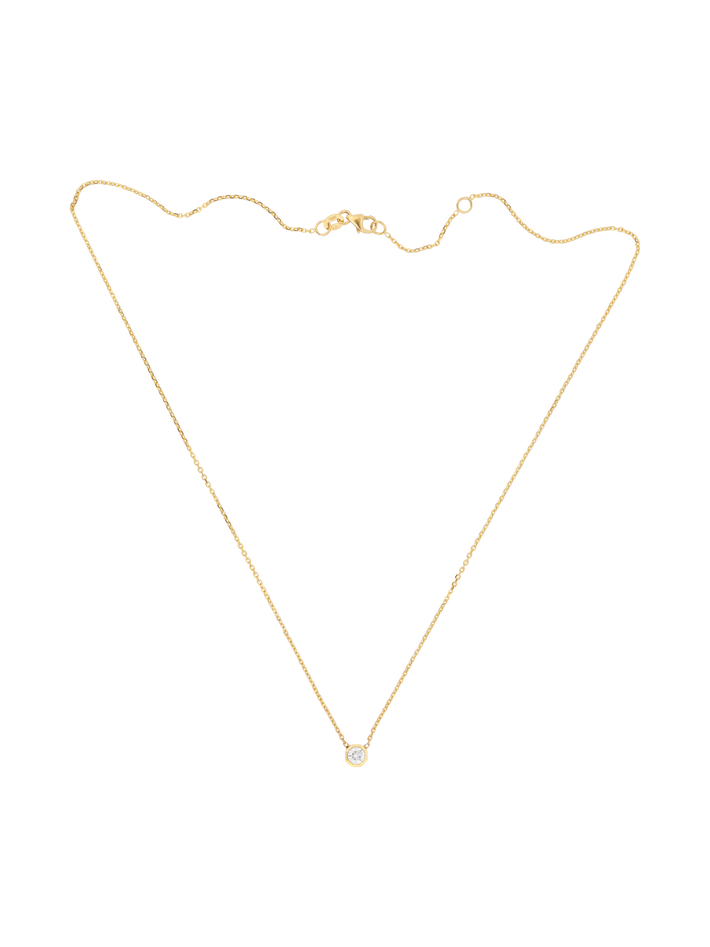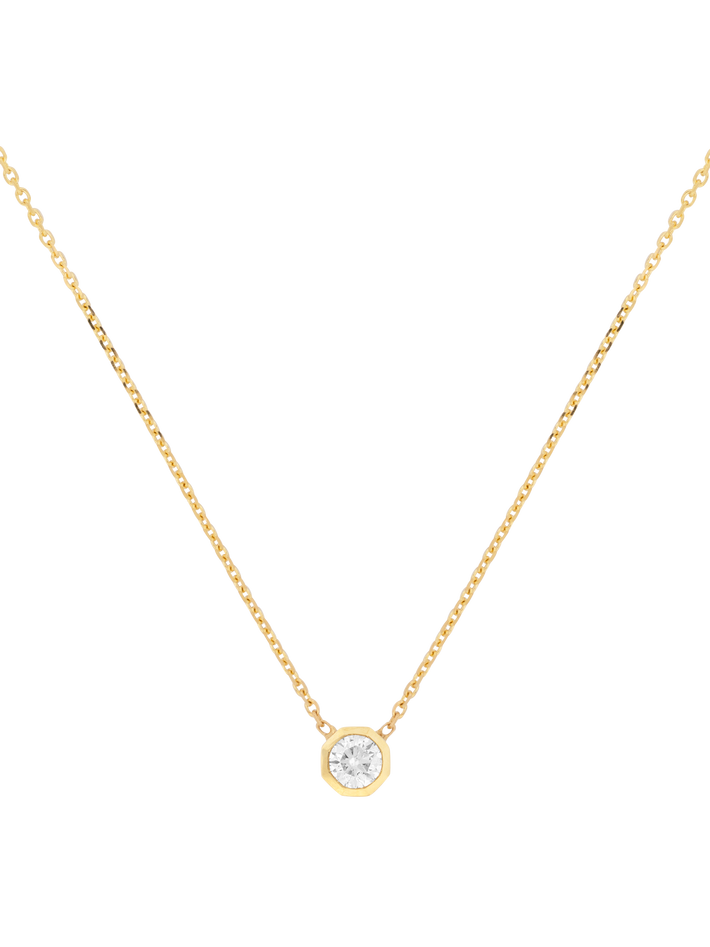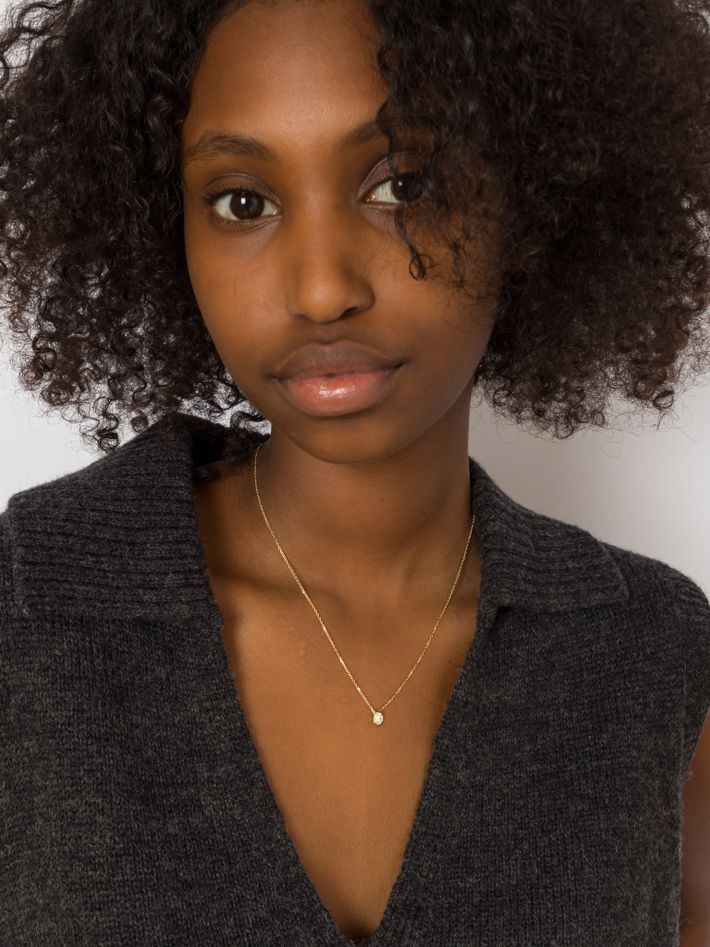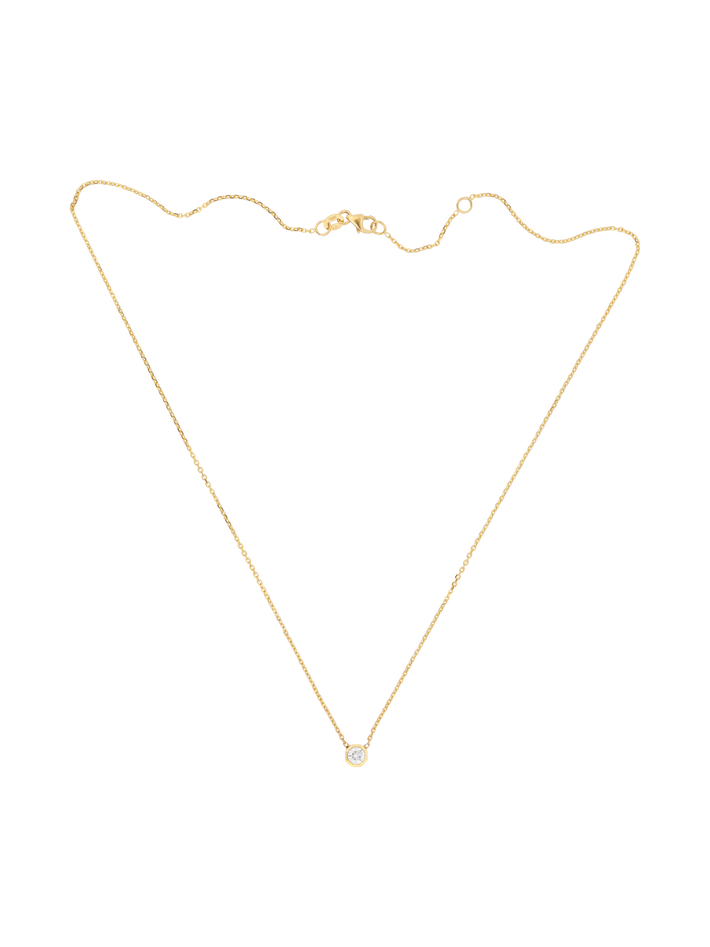 Our curator Miranda says:
"The clean form of this necklace showcases the beauty of gold and diamond. A stunning diamond necklace."
18 kt solid yellow gold
0.5 ct in 1 diamond
---
Free shipping via DHL, fully insured
All taxes and customs duties included
Includes
certificate of authenticity
Production time is 3-4 weeks.
Made just for you
Certificate of authenticity
Designed & created by

KATKIM

Issue date

15 August 2022

Location

Los Angeles
Digital certificate
All jewellery pieces sold or appraised by Finematter have a digital certificate of authenticity.
Besides proof of ownership, it verifies the quality of your piece, including designer, metal, and gemstones.
If you are buying this as a gift, it can be transferred to give the receiver direct access to the warranty, aftercare services, and more.
Product details
Metals
Yellow gold
A precious and highly durable metal which comes in different golden hues depending on its purity.
18 kt
75.0% gold content, a warm buttery yellow hue and considered the most classic gold. An exclusive as well as durable precious metal.
Solid
Made of a single precious metal, this piece will never oxidise or discolour and will keep its looks for generations.
Polished
The surface has been polished to give it a bright shine. It can always be repolished to regain its shine after wear.
Gemstones
1 × Diamond
A 0.5ct brilliant cut diamond hand set in the KATKIM signature octagon setting.
0.5 carat
The unit of weight for diamonds, equivalent to 0.2 grams, or about 6.4mm in diameter (slightly smaller than a regular pencil-end eraser)
VS1
Clarity
Inclusions are only visible with effort under 10x magnification
F
Colour
Almost completely colourless, a rare white and highly valuable. (Grade F)
Round
Shape
Size and fit
Pendant necklace
Lobster claw
Lock
18inches
Length
Made for you by
KATKIM
Striking and graphic jewellery with a profound focus on sustainability
Our curator Miranda says:
Katherine knows how to decorate an ear. Set with pearls or diamonds, her signature ear pins and crescendo cuffs make a bold statement. Choose from fine pavé or a single stone, she has handpicked some incredible ones.
Mindful practice with strong focus on sustainability

Inspired by background in graphic design
Designer Interview
Katherine Kim: "I do a lot of my own research to make sure I am making the smartest and most responsible decisions for my business and practice. That was my number one priority when starting my business."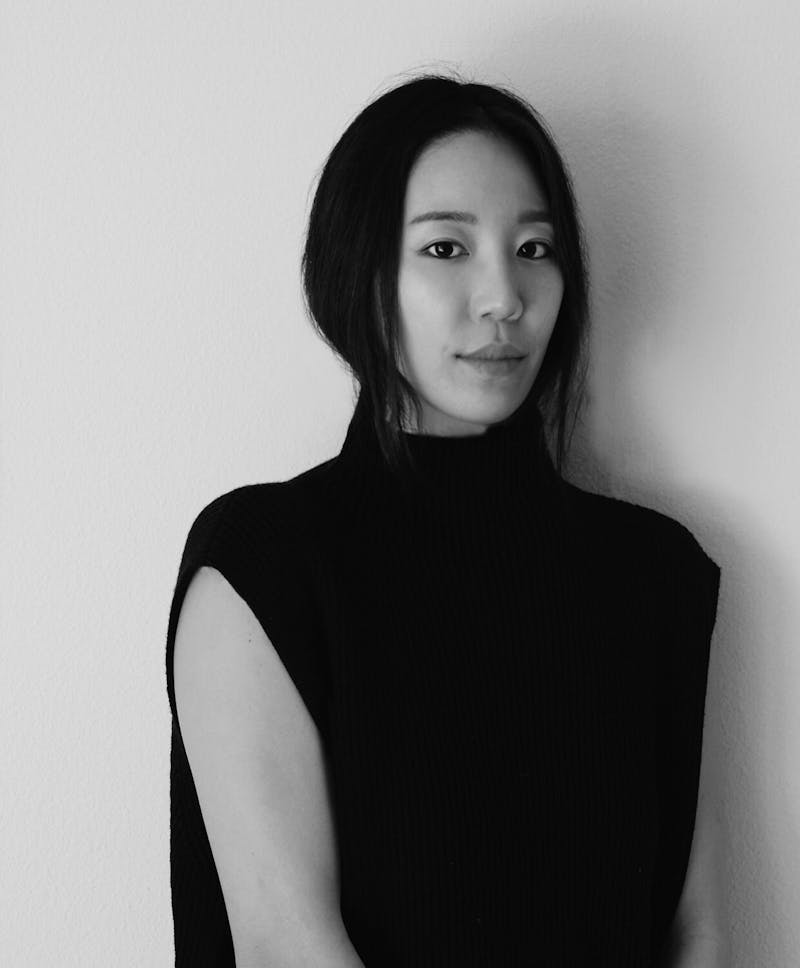 Maybe we can start with your journey into jewellery? It was kind of a coincidence?
I was in a different field for sure. The jewellery industry is such a unique sector, I would say. I didn't have family members or anyone I knew growing up in the industry, so it kind of happened serendipitously. I was majoring in graphic design during college and then I did a few internships in New York at design agencies. I realised that it wasn't really for me, being in front of a computer. It was not inspiring, so I decided to study abroad. I applied to Central Saint Martins, and I took their jewellery course there, and I just completely fell in love, and that's when I shifted gears into jewellery. Jewellery for me has always been something where it takes me back to certain memories. I love that element of it; translating my ideas into something tangible that can be around with you forever. I loved how that whole idea was so meaningful and rewarding, so I decided to pursue it. And I am here today, doing jewellery.
Your background in graphic design also had a very creative aspect to it with drawing and shapes and so on. It makes sense that it could lead to something completely different, like jewellery design.
For sure. My training in graphic design definitely helped me, and I've been hearing that it shows in my work. A lot of my pieces are definitely very graphic. That training carried on with me through my work now.
Read more
People love how we ship their valuable purchases - free of charge