Diamond mixed-chain bracelet
By Yvonne Leon
How to measure your ring size at home. You'll need:
Strip of paper, approximately 10mm wide and 100mm long.
Pen or Marker
Measuring tape or ruler
Step 1
Wrap the strip of paper around the base of the finger you intend to wear the ring on. It should feel snug, but comfortable enough to fit over your knuckle.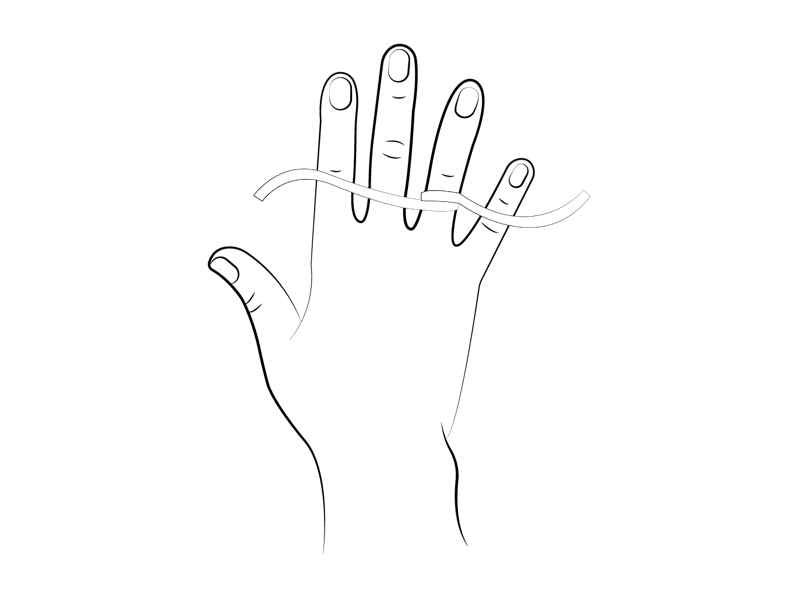 Step 2
Mark the points where each end of the paper meets.
Step 3
On a flat surface, measure the length between the two points in millimeters. This measurement is your ring size.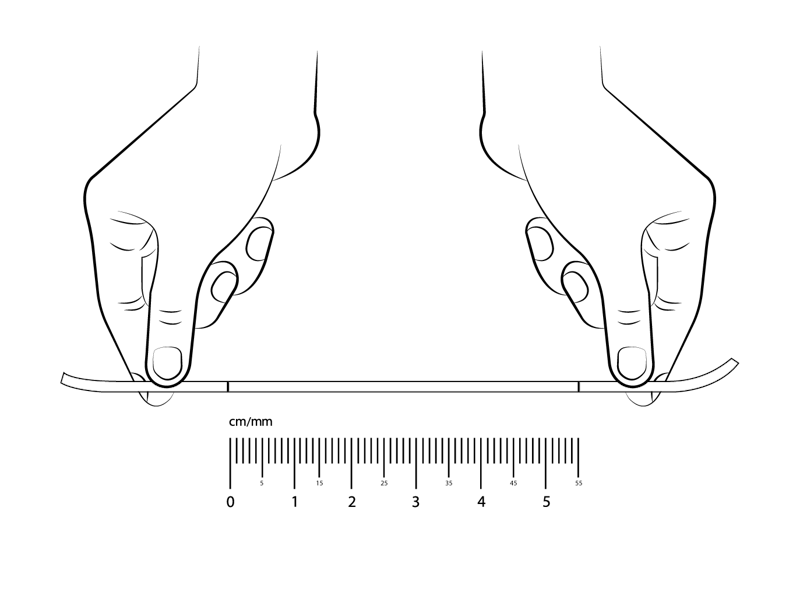 Tips
Your fingers will be at their smallest when cold and they tend to swell when hot. We recommend you measure your finger when your hands are a comfortable temperature - not too hot and not too cold.
For accuracy, we suggest you take this measurement at least twice.
Measure the largest finger you intend to wear the ring on.
If the measurement seems to be between two sizes, we suggest you opt for the larger of the two.
If your knuckle is much bigger than the base of your finger, measure both and go for a size between the two measurements.
Metal
18 kt solid yellow gold
Gemstone
0.1 CTTW in 1 diamond
---
Free 14 day returns
Free shipping, fully insured
All taxes and duties included
Production time is 4 - 6 weeks.
Made just for you
Product details
Metals
Yellow gold
A precious and highly durable metal which comes in different golden hues depending on its purity.
18 kt
A buttery yellow hue, considered the most classic gold. 75% pure, an exclusive as well as durable precious metal.
Solid
Made of a single precious metal, this piece will never oxidise or discolour and will keep its looks for generations.
Polished
The surface has been polished to give it a bright shine. It can always be repolished to regain its shine after wear.
Gemstones
1 × Diamond
1 round diamond, totalling 0.10 ct.
The unit of weight for diamonds, equivalent to 0.2 grams, or about 6.4mm in diameter (slightly smaller than a regular pencil-end eraser)
Size And fit
Designer Interview
Yvonne Leon: "I can find inspiration in almost anything. It can be the 70s, 80s, art deco, it can be the way the light reflects in a piece, it can be a mirror, its frame, it can even be a flower."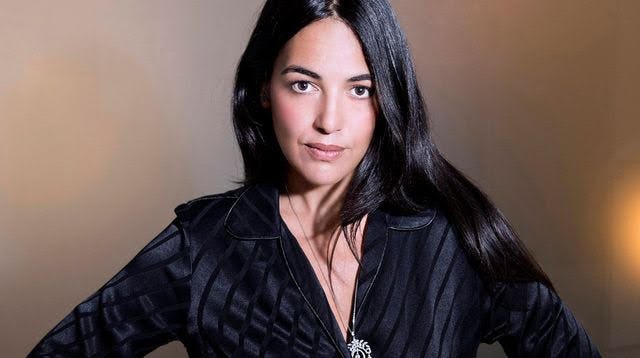 You grew up in a jeweller's family. Was it always in the cards that you'd follow the same path?
I did indeed grow up in a jeweller's family, and every time I did something different, I would always go back to jewellery. I worked in fashion, and I worked for a magazine for a while, but I kept returning to jewellery, it was always near, in my family and in the workshop. I was surrounded by and looking at jewellery. I was always attracted to it and would make jewellery for myself. Wearing my own creations, close friends of mine would start enquiring about making pieces for them, because they wanted the same things, and that's really how it began.
You got recognition for the lobe earring first, and I read somewhere that the first version of that was actually something that your father designed back in the days?
Yes, he created a lobe earring for my mother. She did not want to have to pierce her ear again, which is why he created this system in order to find a different way of displaying the diamond, behind the lobe. Not only did he create one for her, but he also created a smaller one for me. Growing up, I would wear it, his work, but eventually, I would make some myself. I would take it further by incorporating animals and pearls, making it my own, but the diamond version was first created by my father.
Read more
Sustainability
Adheres to the following sustainability practices
Direct carbonneutral shipping

Plastic-free and recyclable packaging