Heavy diamond set hoops
By Jessie Thomas
How to measure your ring size at home. You'll need:
Strip of paper, approximately 10mm wide and 100mm long.
Pen or Marker
Measuring tape or ruler
Step 1
Wrap the strip of paper around the base of the finger you intend to wear the ring on. It should feel snug, but comfortable enough to fit over your knuckle.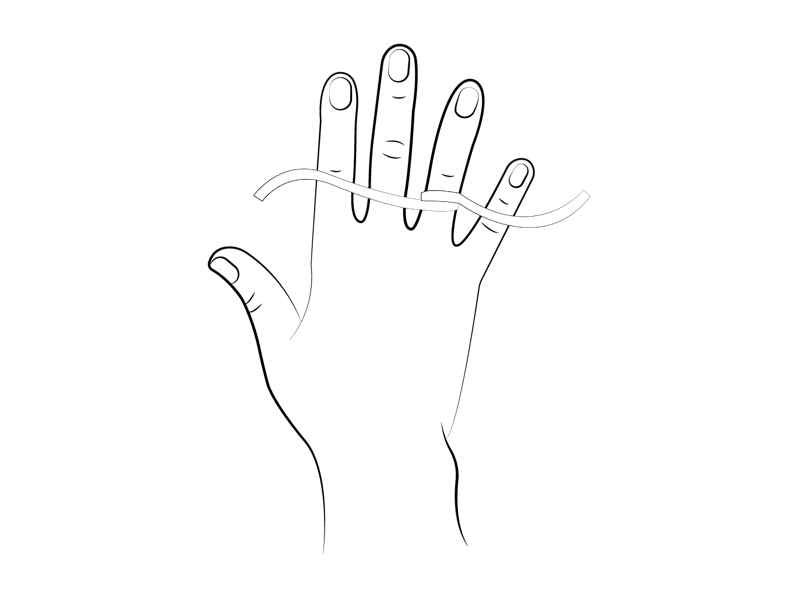 Step 2
Mark the points where each end of the paper meets.
Step 3
On a flat surface, measure the length between the two points in millimeters. This measurement is your ring size.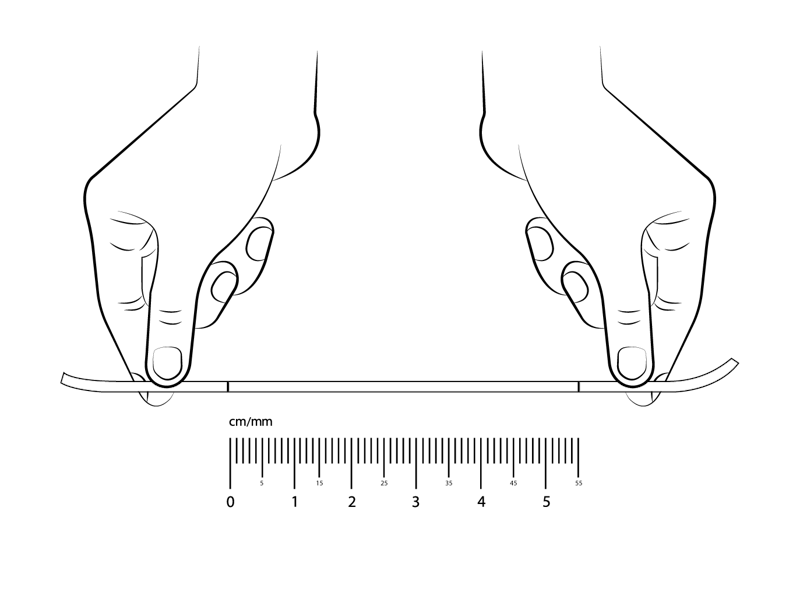 Tips
Your fingers will be at their smallest when cold and they tend to swell when hot. We recommend you measure your finger when your hands are a comfortable temperature - not too hot and not too cold.
For accuracy, we suggest you take this measurement at least twice.
Measure the largest finger you intend to wear the ring on.
If the measurement seems to be between two sizes, we suggest you opt for the larger of the two.
If your knuckle is much bigger than the base of your finger, measure both and go for a size between the two measurements.
Finematter exclusive
Finematter exclusive
Metal
18 kt solid yellow gold
Gemstones
0.6 CTTW in 6 diamonds
Sold as
Pair of earrings
---
Free 14 day returns
Free shipping, fully insured
All taxes and duties included
Ships in 1-2 days.
Just 1 available
Product details
Metals
Yellow gold
A precious and highly durable metal which comes in different golden hues depending on its purity.
18 kt
A buttery yellow hue, considered the most classic gold. 75% pure, an exclusive as well as durable precious metal.
Solid
Made of a single precious metal, this piece will never oxidise or discolour and will keep its looks for generations.
Polished
The surface has been polished to give it a bright shine. It can always be repolished to regain its shine after wear.
Gemstones
6 × Diamonds
6 diamonds totalling 0.60 cts.
The unit of weight for diamonds, equivalent to 0.2 grams, or about 6.4mm in diameter (slightly smaller than a regular pencil-end eraser)
Inclusions are only visible with effort under 10x magnification
Colourless and exceptionally white, a rare and valuable diamond. (Grade E)
Size And fit
Why we love this designer
Independent goldsmith Jessie Thomas handcrafts all her jewellery herself
London-based Jessie Thomas learned her craft from her father, master goldsmith David Thomas, who she still works alongside in the workshop that she practically grew up in. A high level of craftsmanship, complicated technicality and wearability is key in creating the incredible pieces that transcends trends, exhibiting instead an aesthetics of something beautiful yet simple. Everything is handcrafted by the Thomases and often evolves organically during their creation.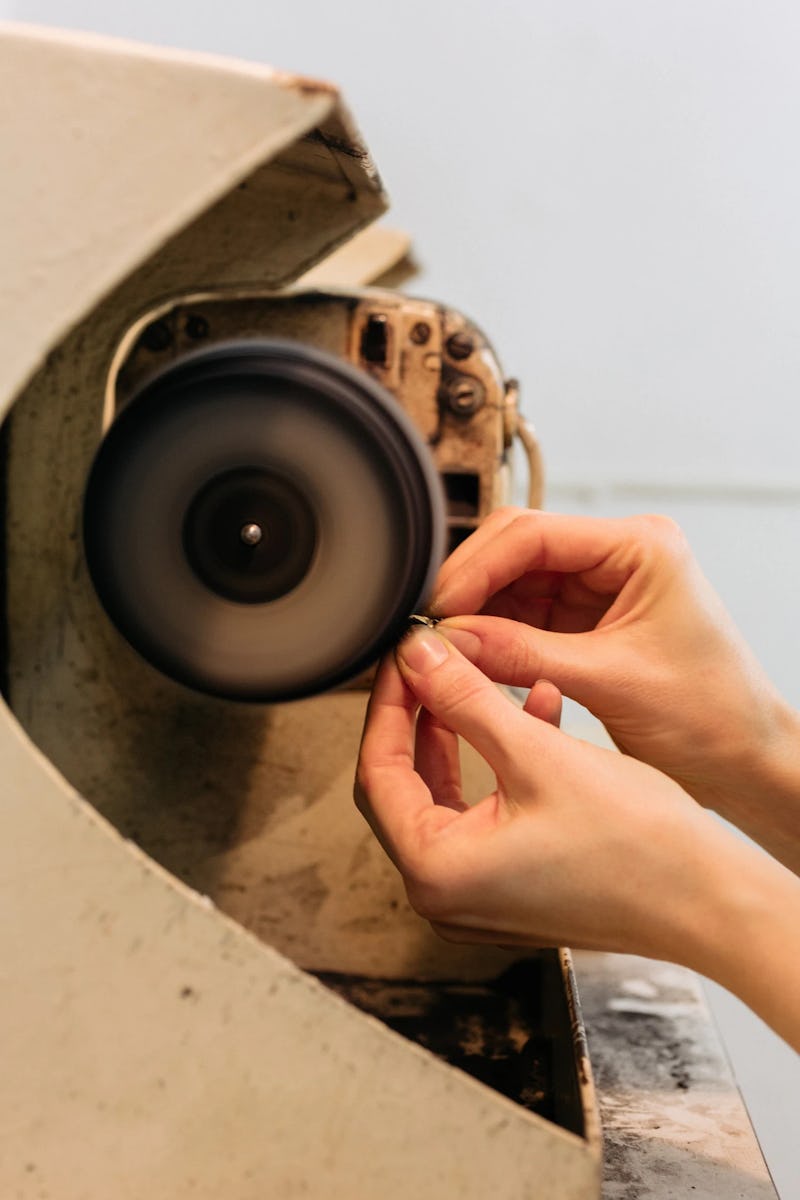 Designer Interview
Jessie Thomas: "A lot of inspiration comes from developing a new technique or when I learn how to mount a diamond in a certain way."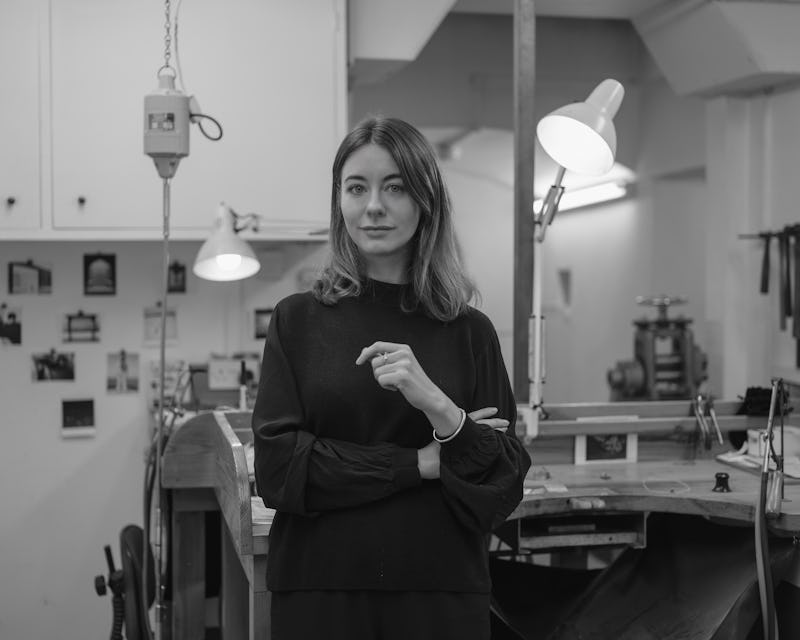 You learned your craft from your father, master goldsmith David Thomas, how was it growing up with and learning from him?
It is such a big part of our lives that it has always been that. But I didn't necessarily think it was what I wanted to do, but once I started, I became obsessed. Because it is a craft, and learning a craft just takes loads of time and practice. It's quite fascinating as a craft, I think. It is one of the most interesting ones, and it is one of the most technical ones. Once, I started, I was hooked.
This takes me to my next question, so you haven't always known that you wanted to be a goldsmith? Or was it always in the background?
He actually lives above the workshop, so I literally grew up above the workshop. It was very much a part of my childhood. Then, I actually didn't train in jewellery originally, because I did history of art. I worked for a couple of years in art, and then I ended up coming here and training under him. I think I've been here for nine years now. I did my whole apprenticeship and now I am what you call a journeyman goldsmith, whereas he is a master goldsmith, because he has obviously had apprentices.
Read more
Sustainability
Adheres to the following sustainability practices
Direct carbonneutral shipping

Plastic-free and recyclable packaging