JEWELLERY STORIES
Mark Kenly Domino Tan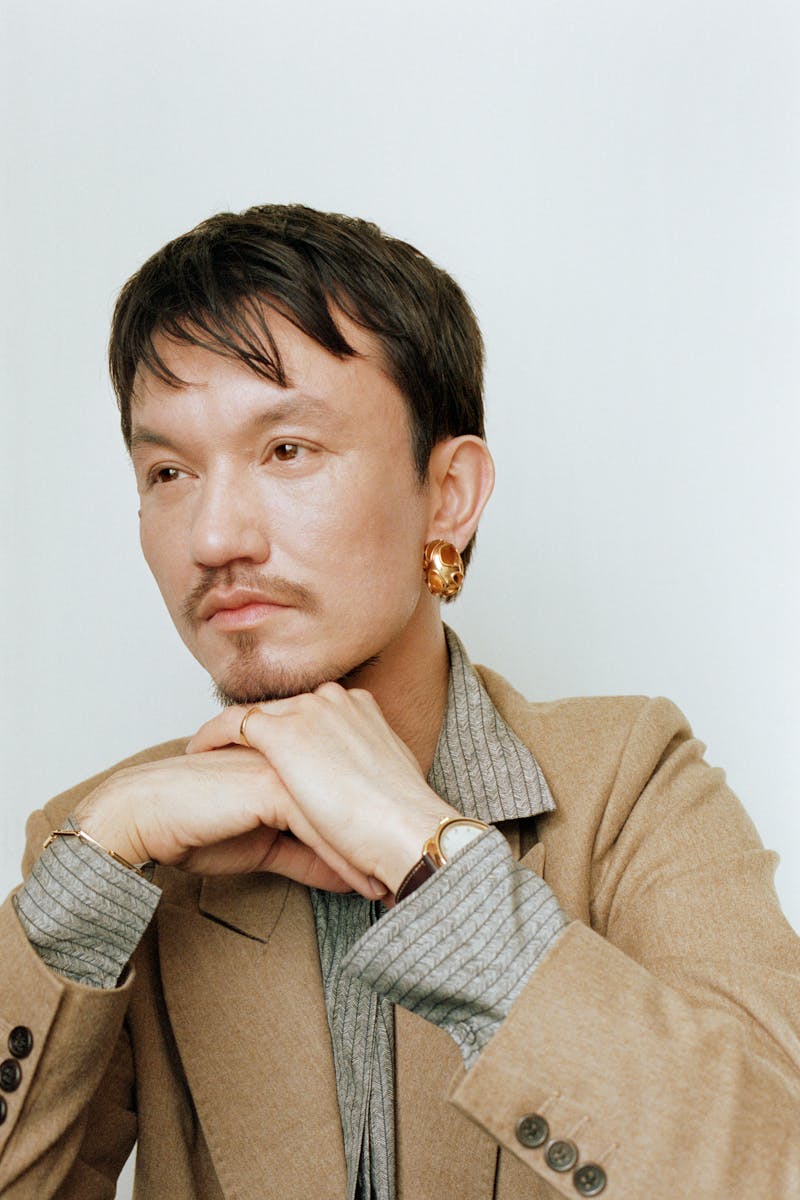 Name: Mark Kenly Domino Tan
Occupation: Designer
What jewellery did you wear in the portrait? Earrings from Mark Kenly Domino Tan x Jo Riis-Hansen, watch is Hermès Arceau Grande Lune 18K Rose Gold AR8.870 038014WW00 Moonphase 43mm, gold chain from Jo Riis-Hansen and bracelet from Kinraden.
What is your own favourite piece of jewellery, and why? I love every piece of jewellery I own, as most of them are either custom made or from a collaboration. My favorite piece is a pair of emerald earrings, which I wear very often.
Can you describe a cherished memory connected to jewellery? My first engagement band.
What does jewellery mean to you? Jewellery is something very personal to me. I want to wear something that has a close connection to me.
How do you use jewellery – do you have a daily uniform, do you wear special pieces for parties, is it embellishment, a second skin, or? I like the sculptural, unconventional shapes that you can still wear every day - minimal pieces that don't disappear once you put them on, and still have something to say.
Follow Mark on Instagram @mkdtstudio