How to care
Sterling silver jewellery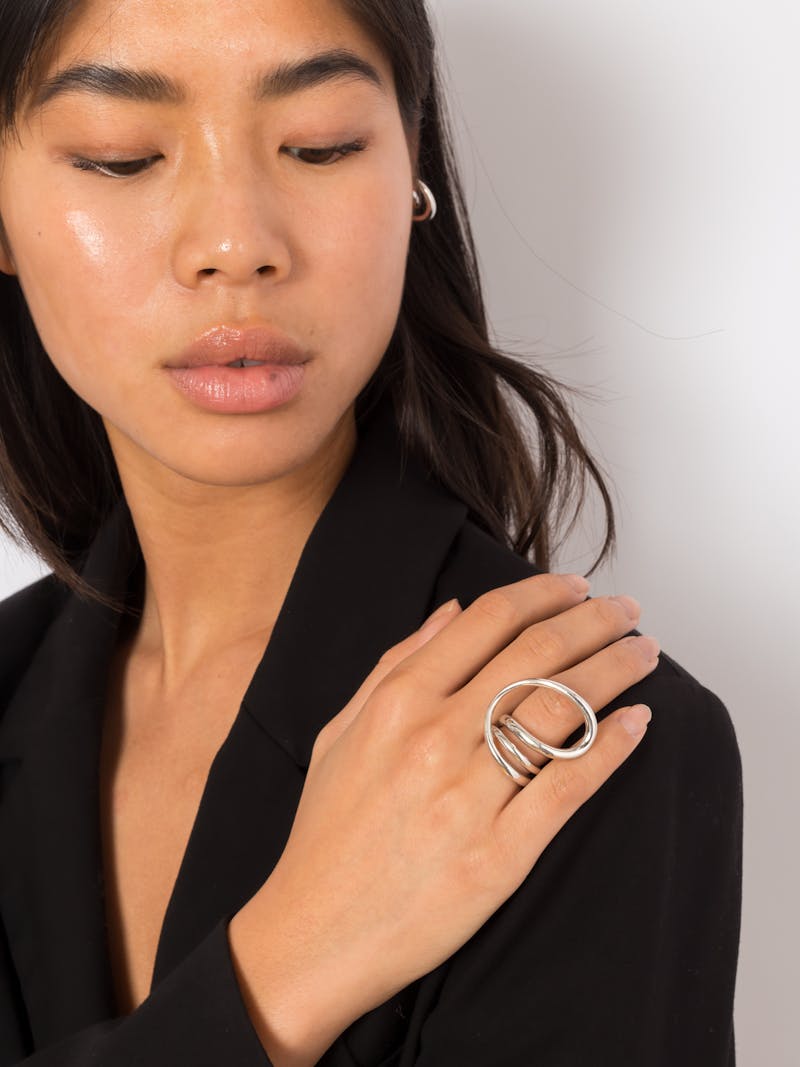 How to care for your sterling silver jewellery
Our tips and tricks on how best to take care of your silver jewellery
To get the most out of your silver jewellery it's important to clean your pieces regularly. Unlike gold or platinum, silver readily reacts with chemicals and moisture in the air which results in a dark grey tarnish over time. As with most jewellery it is best to avoid spraying perfumes or applying heavy moisturisers or sun creams when wearing your favourite silver jewellery. 
Due to the reactive nature of silver your pieces will tarnish over time but there are a few methods you can use to maintain and bring your silver back to life.
Invest in a silver polishing cloth
Silver polishing cloths are a necessity when cleaning silver jewellery at home, especially if you prefer silver jewellery over gold. These cloths are inexpensive and are great for quickly polishing all types of silver jewellery. Gently rub the cloth over the surface of your silver item, applying more pressure in places that are more tarnished. You will see dark patches appear on the cloth as you clean away the reactive layer, just note that this process can be a little messy so be sure to wash your hands afterwards.
Bicarb is best
For the more intricate silver pieces in your collection you may want to try using a bicarbonate of soda paste. Simply mix three parts bicarbonate of soda to one part water and apply to your silver jewellery making sure to avoid any gemstones as much as possible. 
Massage the paste into the silver with a microfibre cloth until the shine returns. A soft toothbrush can be useful for those tricky to reach areas. Once you're satisfied with the level of shine simply rinse the piece with warm water and dry with a soft cloth. You can follow up this step with a silver polishing cloth if needed.
For cleaning silver chains, you can try another bicarbonate of soda hack. Line a bowl or container with aluminium foil (shiny side up), place the chain on top of the foil and sprinkle with a tablespoon of bicarb, making sure to cover as much of the chain as possible. Once covered, pour boiling water over the chain, just enough to completely submerge the piece. Leave your chain to soak for 30 minutes, rinse and dry with a soft cloth or silver polishing cloth.
If you're looking to clean silver jewellery that is very heavily tarnished or features intricate carvings or textures it may be best to seek professional help. At Finematter we offer a number of services to bring your jewellery back to life. You can use our Refresh service and get up to five silver pieces deep cleaned and polished by our expert jewellers.
Looking to care for a different type of metal or gemstone? Find more after care guides here.