Mini hoop with 1 diamond
By Marlene Juhl Jørgensen
How to measure your ring size at home. You'll need:
Strip of paper, approximately 10mm wide and 100mm long.
Pen or Marker
Measuring tape or ruler
Step 1
Wrap the strip of paper around the base of the finger you intend to wear the ring on. It should feel snug, but comfortable enough to fit over your knuckle.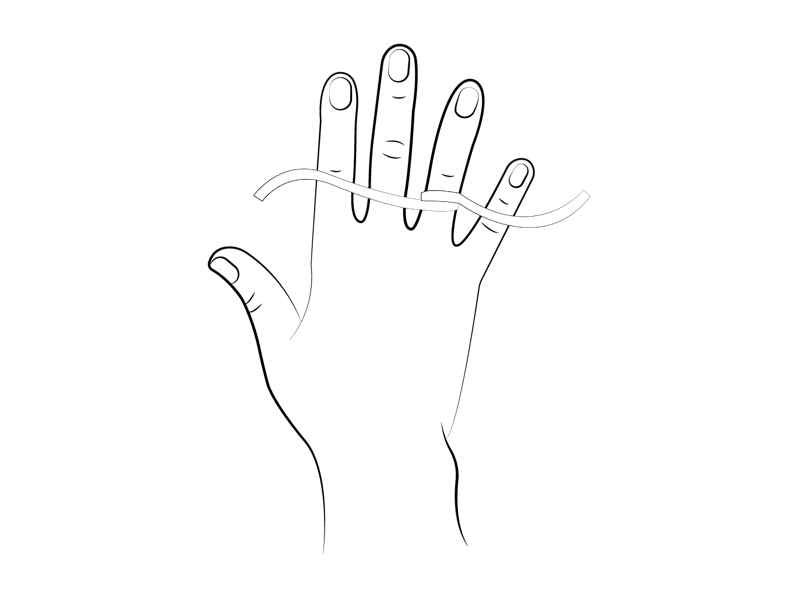 Step 2
Mark the points where each end of the paper meets.
Step 3
On a flat surface, measure the length between the two points in millimeters. This measurement is your ring size.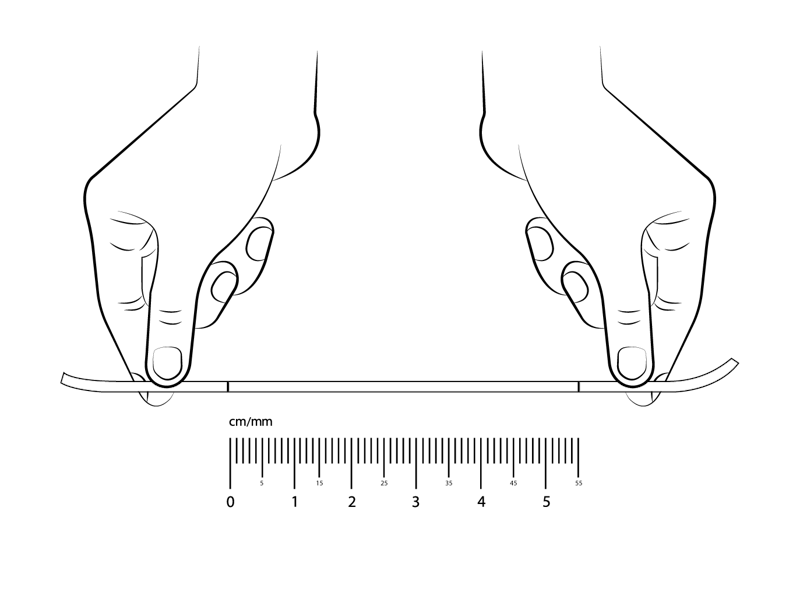 Tips
Your fingers will be at their smallest when cold and they tend to swell when hot. We recommend you measure your finger when your hands are a comfortable temperature - not too hot and not too cold.
For accuracy, we suggest you take this measurement at least twice.
Measure the largest finger you intend to wear the ring on.
If the measurement seems to be between two sizes, we suggest you opt for the larger of the two.
If your knuckle is much bigger than the base of your finger, measure both and go for a size between the two measurements.
Recycled gold
Recycled gold
Metal
18 kt solid yellow gold
Gemstone
0.04 CTTW in 1 diamond
Sold as
Single earring
---
Free 14 day returns
Free shipping, fully insured
All taxes and duties included
Ships in 1-2 days.
Just 2 available
Product details
Metals
Yellow gold
A precious and highly durable metal which comes in different golden hues depending on its purity.
18 kt
A buttery yellow hue, considered the most classic gold. 75% pure, an exclusive as well as durable precious metal.
Solid
Made of a single precious metal, this piece will never oxidise or discolour and will keep its looks for generations.
Polished
The surface has been polished to give it a bright shine. It can always be repolished to regain its shine after wear.
Gemstones
1 × Diamond
one 0.04 ct TW VVS diamond
The unit of weight for diamonds, equivalent to 0.2 grams, or about 6.4mm in diameter (slightly smaller than a regular pencil-end eraser)
Inclusions so slight they are extremely hard for even a trained gemologist to see under 10x magnification
Near colourless and rare white with a very slight warm tone, near impossible to detect. (Grade G)
Size And fit
Why we love this designer
Goldsmith Marlene Juhl Jørgensen is a pioneer in Danish jewellery-making
From her store in the heart of Copenhagen, which she opened the doors to more than 25 years ago, Marlene and her small team of goldsmiths craft exceptional jewellery. Merging the Nordic tradition of conservative craftsmanship with ancient techniques, Marlene has changed the way Copenhageners think about fine jewellery, earning her a cult following in the Danish capital of design.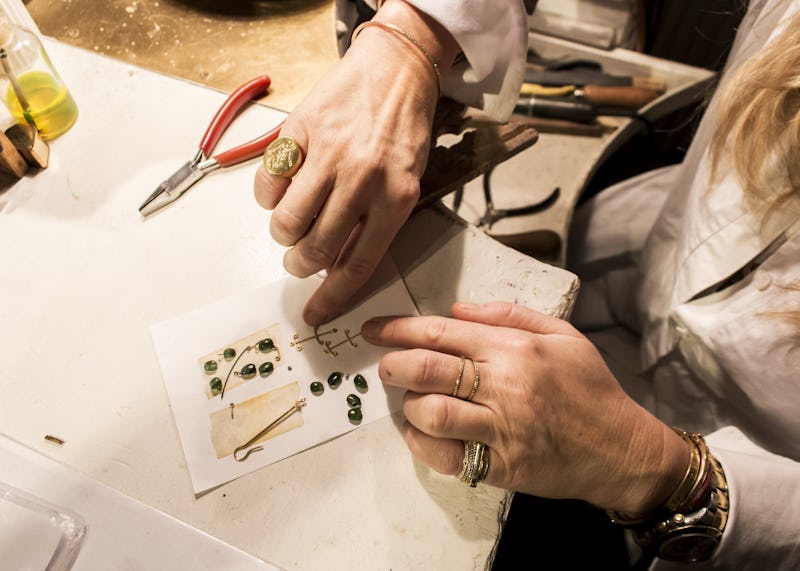 Designer Interview
Marlene Juhl Jørgensen: "I have to take responsibility and help impact the world in a positive way. You have to start with yourself."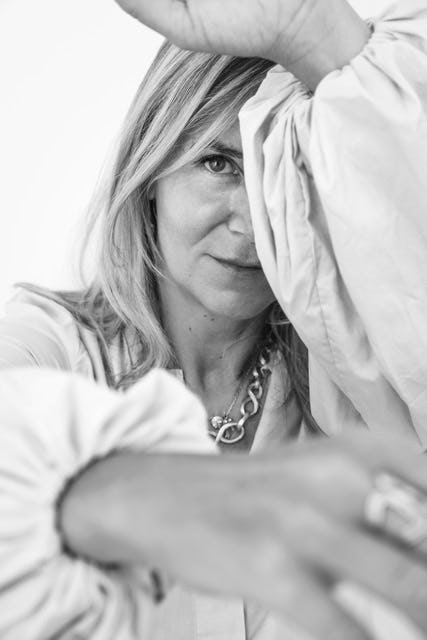 You've been in the industry 30 years now, how did you end up a jewellery designer?
It's quite early that I realise what I want to do in life. My mom has always had an interest in jewellery and would always have it custom-made. I remember how she once gifted us children a razor blade in silver and had one made in gold for herself. She was very modern and ahead of her time. It formed my interest in jewellery. I discovered designers like Gerda Lynggaard, Guld & Gummi, Birthe Steenbach and Torben Hardenberg who did untraditional jewellery. It took on a different life and became something more than pearls and eternity rings. It was a different approach and it opened my eyes to how you could work with unconventional materials like amber and rubber. It was an inspiration in the way that I started thinking about ways that I could redefine this universe and decide what it was supposed to look like.
FM: With whom did you do your apprenticeship?
With Vagn Drachmann. It was an amazing place. It was great, not in a cool way, but in a tough way. It really was incredible. Then, when I finished, I went to New York to study at Parsons. But I felt like I knew everything they had to offer already; they didn't have a Master's in jewellery. Instead, I started a Master's in Fine Arts. I had always known that I had to travel and try new things. Had I just started on my own immediately after my apprenticeship, I am not sure I would have found my own style.
Read more
Sustainability
Adheres to the following sustainability practices
Direct carbonneutral shipping

Plastic-free and recyclable packaging