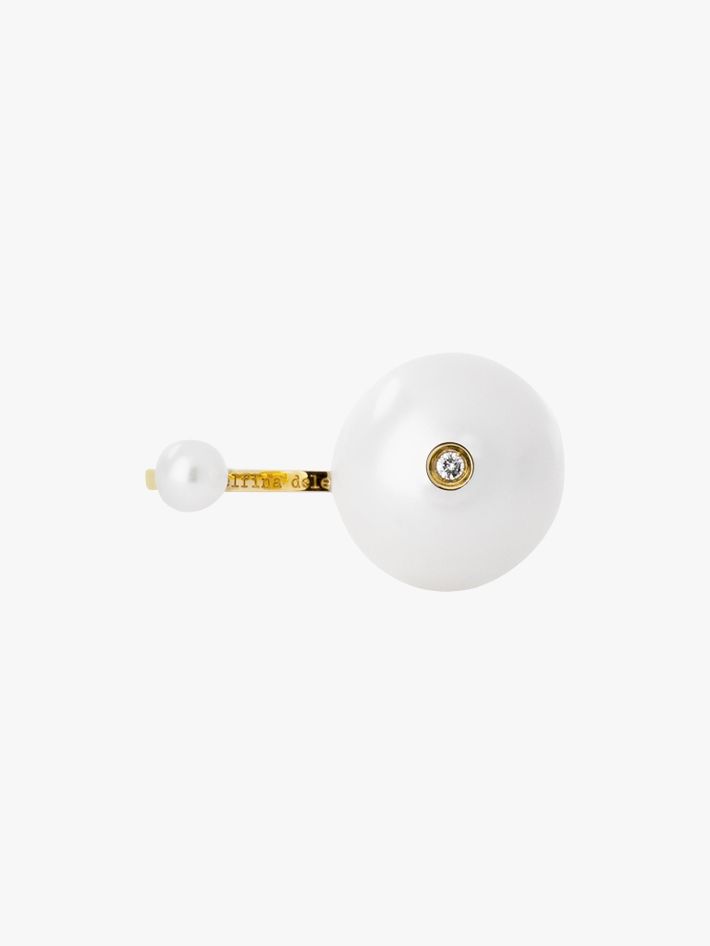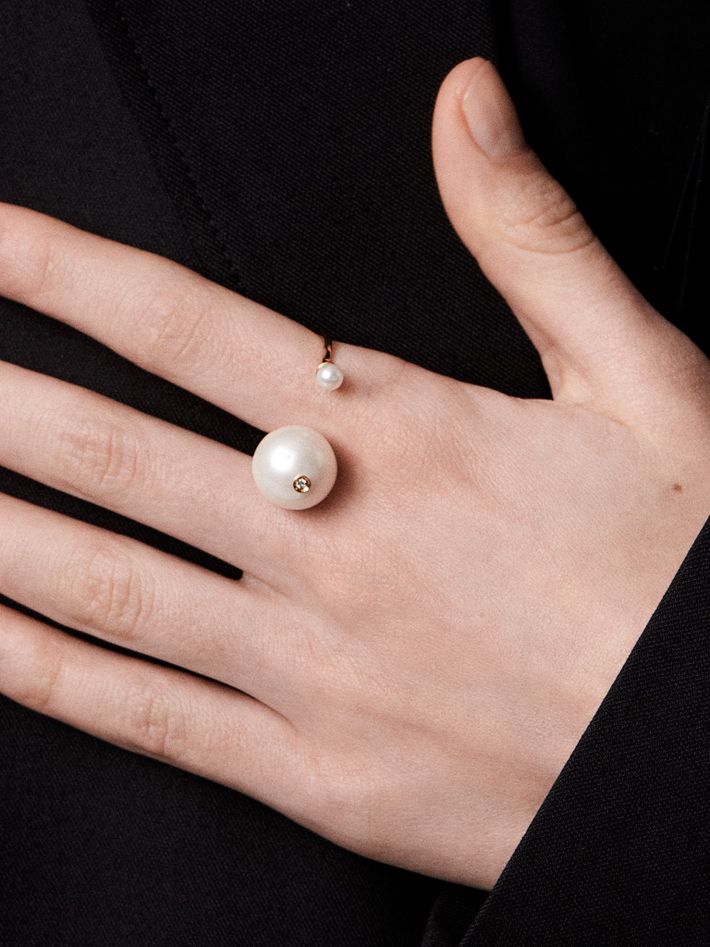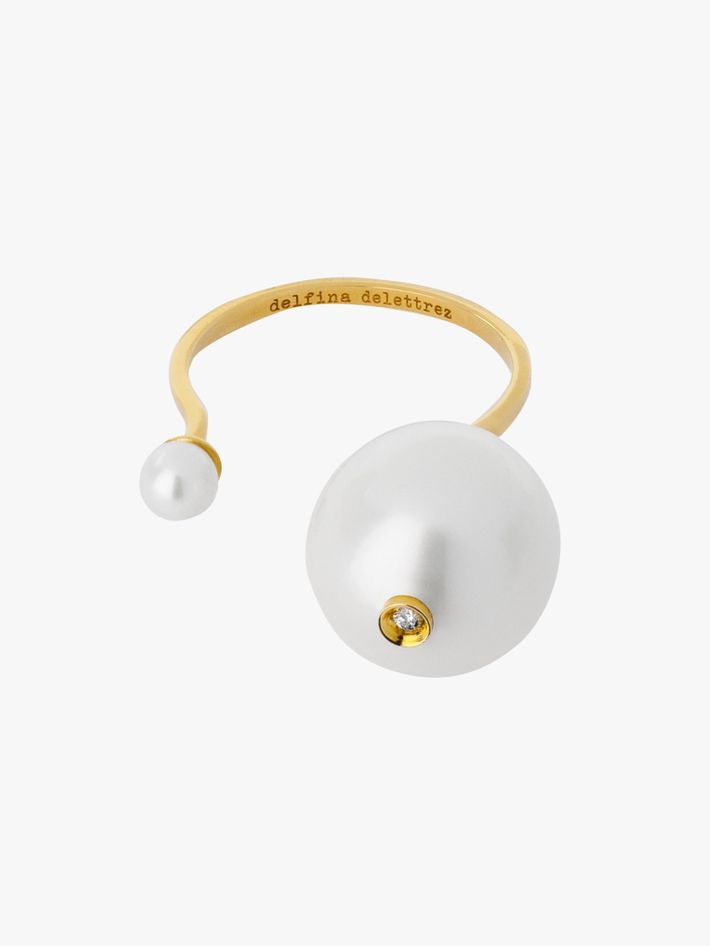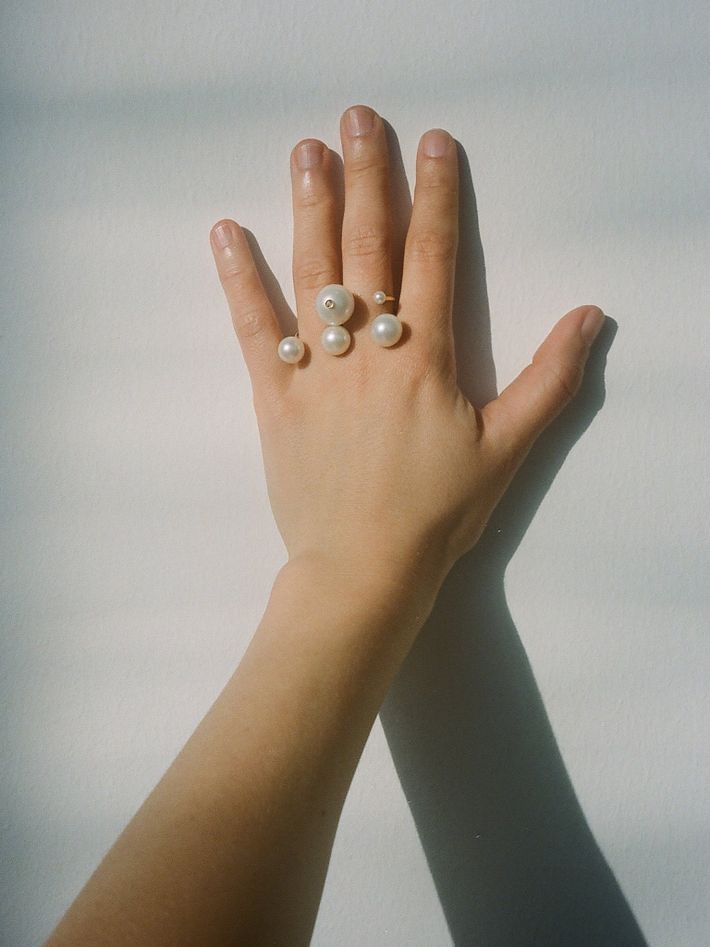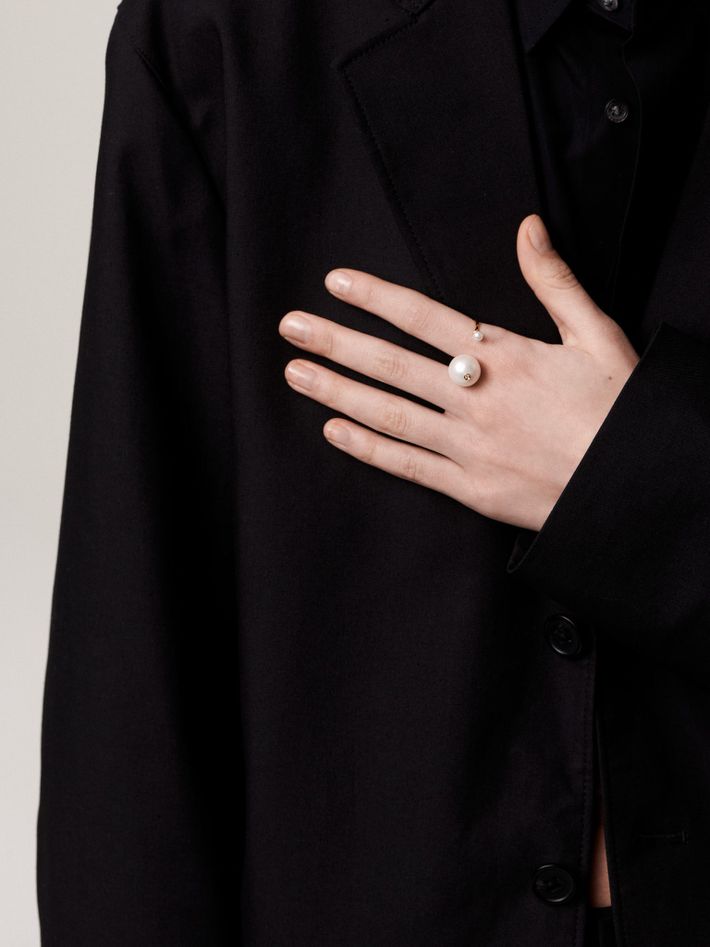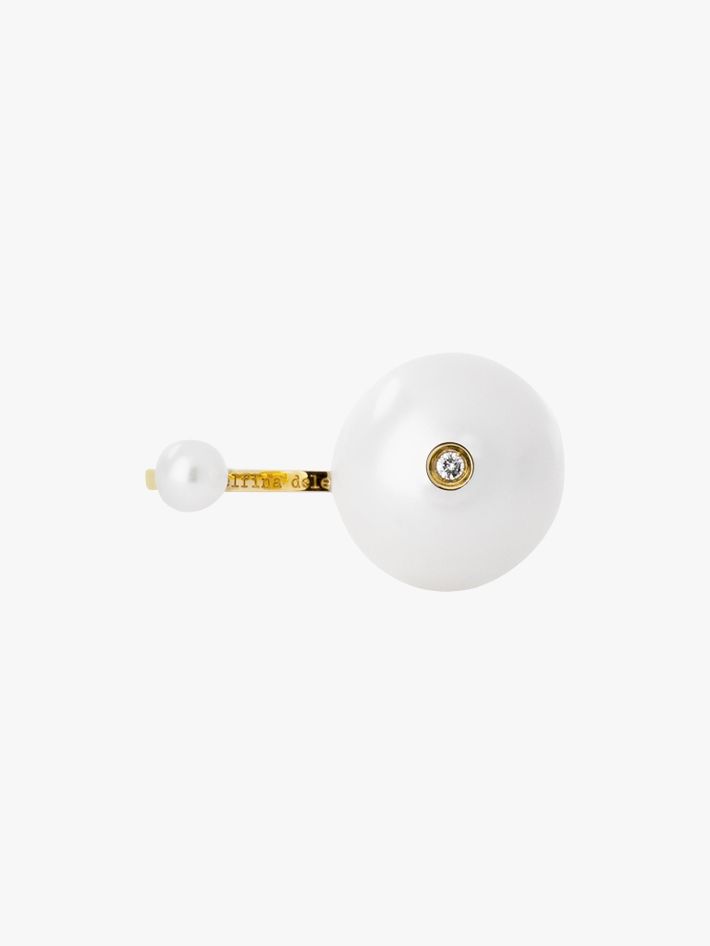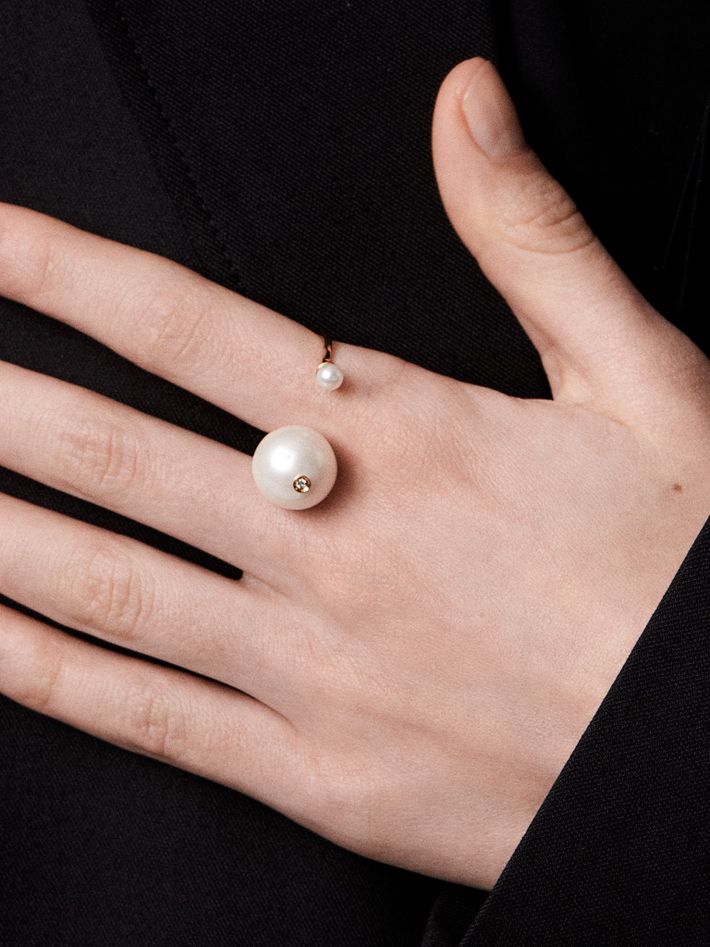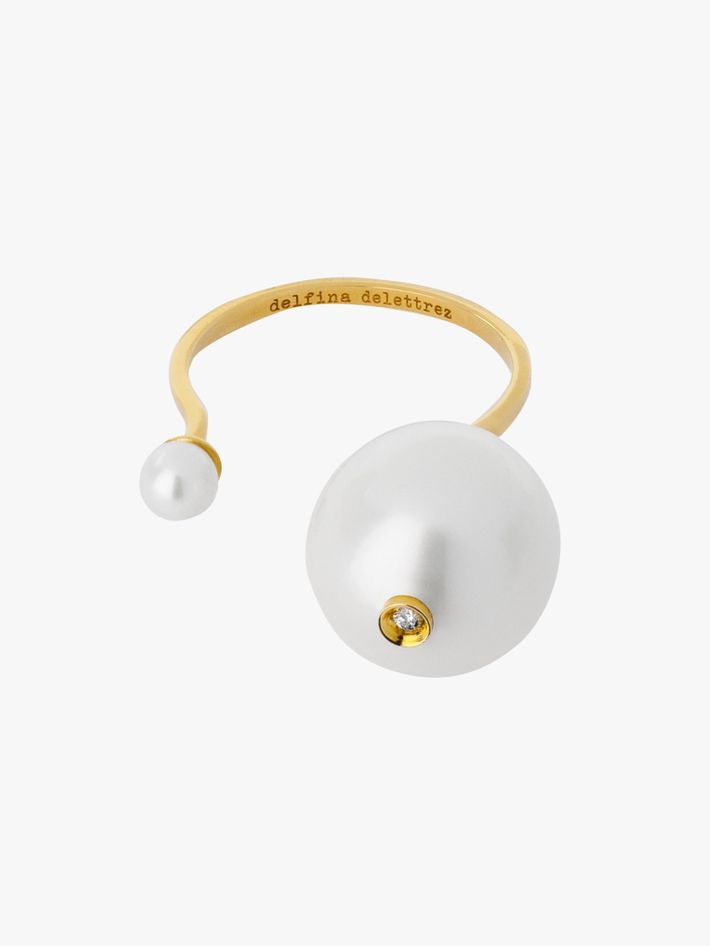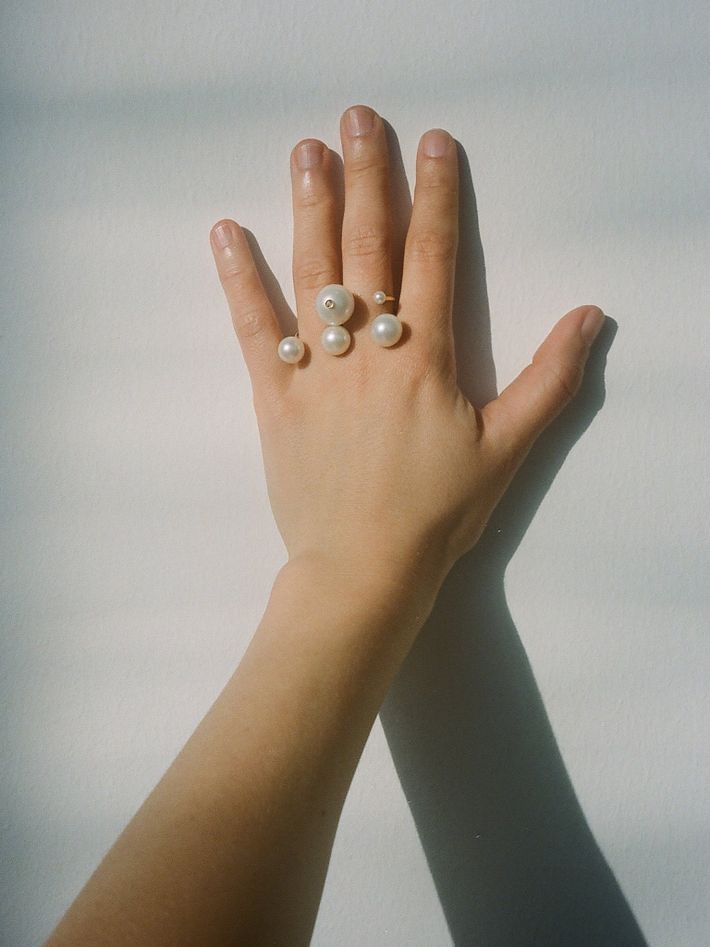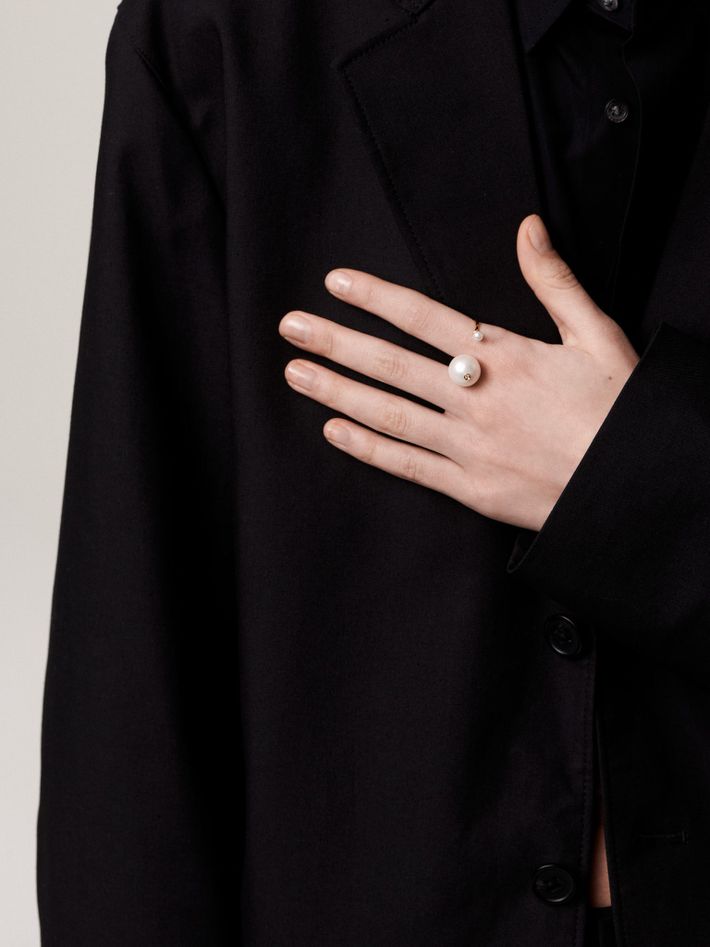 Our curator Miranda says:
"The open gold band features a delicate pearl on each side - a balancing act that comes out as a beautiful statement."
18 kt solid yellow gold
2 pearls & 0.15 ct in 1 diamond
---
Free shipping via DHL, fully insured
All taxes and customs duties included
Includes
certificate of authenticity
Please select an option to see delivery time ↑
Certificate of authenticity
Designed & created by

Delfina Delettrez

Issue date

11 August 2022

Location

Roma
Digital certificate
All jewellery pieces sold or appraised by Finematter have a digital certificate of authenticity.
Besides proof of ownership, it verifies the quality of your piece, including designer, metal, and gemstones.
If you are buying this as a gift, it can be transferred to give the receiver direct access to the warranty, aftercare services, and more.
Product details
Metals
Yellow gold
A precious and highly durable metal which comes in different golden hues depending on its purity.
18 kt
75.0% gold content, a warm buttery yellow hue and considered the most classic gold. An exclusive as well as durable precious metal.
Solid
Made of a single precious metal, this piece will never oxidise or discolour and will keep its looks for generations.
Polished
The surface has been polished to give it a bright shine. It can always be repolished to regain its shine after wear.
Gemstones
2 × Pearls
two freshwater pearls that seem to be floating on the hand, with a white diamond set on the larger pearl
Round
Perfectly spherical and shiny.
1 × Diamond
0.15 carat
The unit of weight for diamonds, equivalent to 0.2 grams, or about 6.4mm in diameter (slightly smaller than a regular pencil-end eraser)
VS1
Clarity
Inclusions are only visible with effort under 10x magnification
F
Colour
Almost completely colourless, a rare white and highly valuable. (Grade F)
Round
Shape
Made for you by
Delfina Delettrez
Next-gen designer creating subversive contemporary jewels
Our curator Miranda says:
With taste, quality and modernity, Delfina hints at her Fendi dynasty, whilst effortlessly giving a new take on traditional styles such as the tennis bracelet. We enjoy the touch of playful design too!
Collections are all handmade in Rome

Celebrated as next-gen fine jeweller
People love how we ship their valuable purchases - free of charge