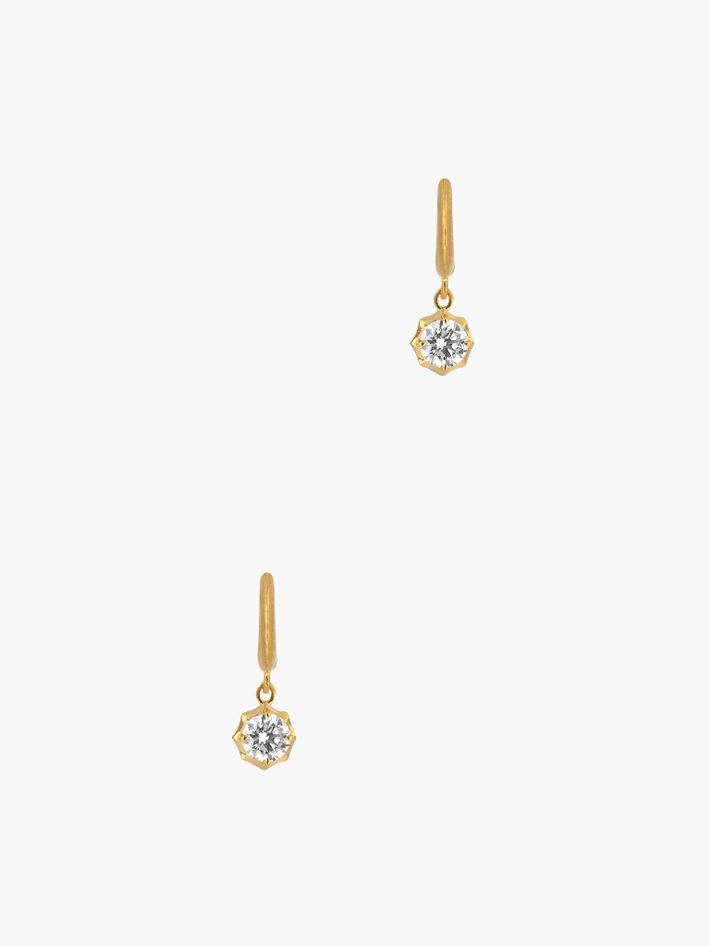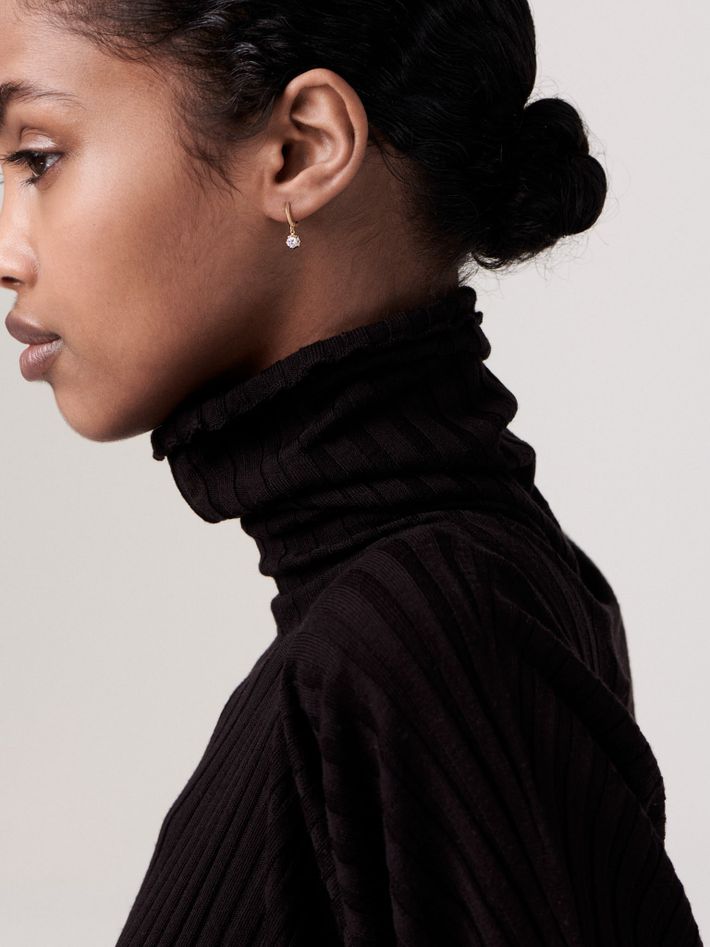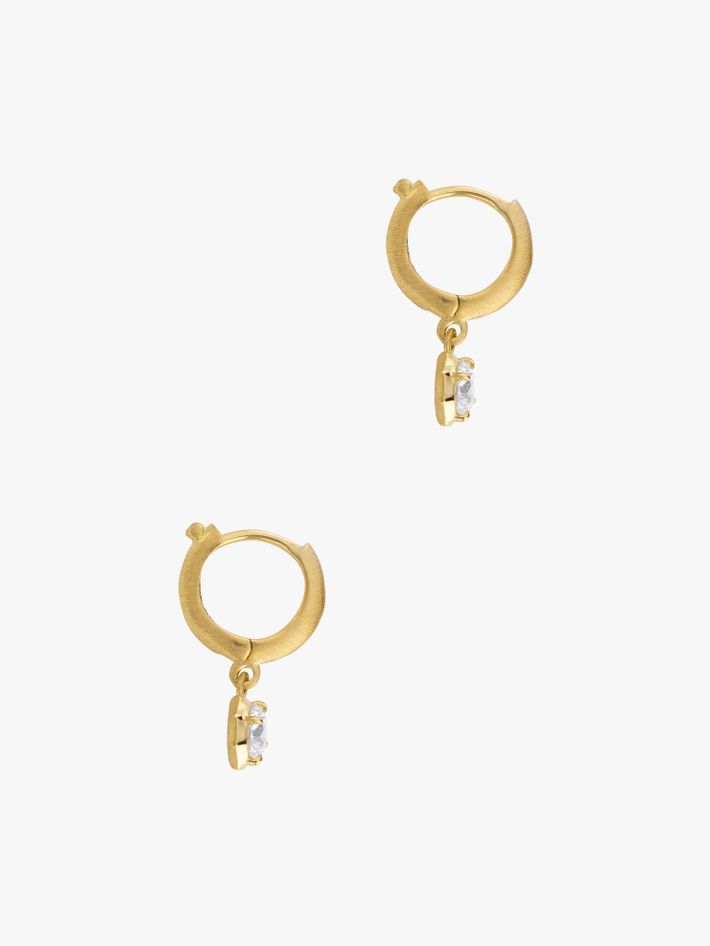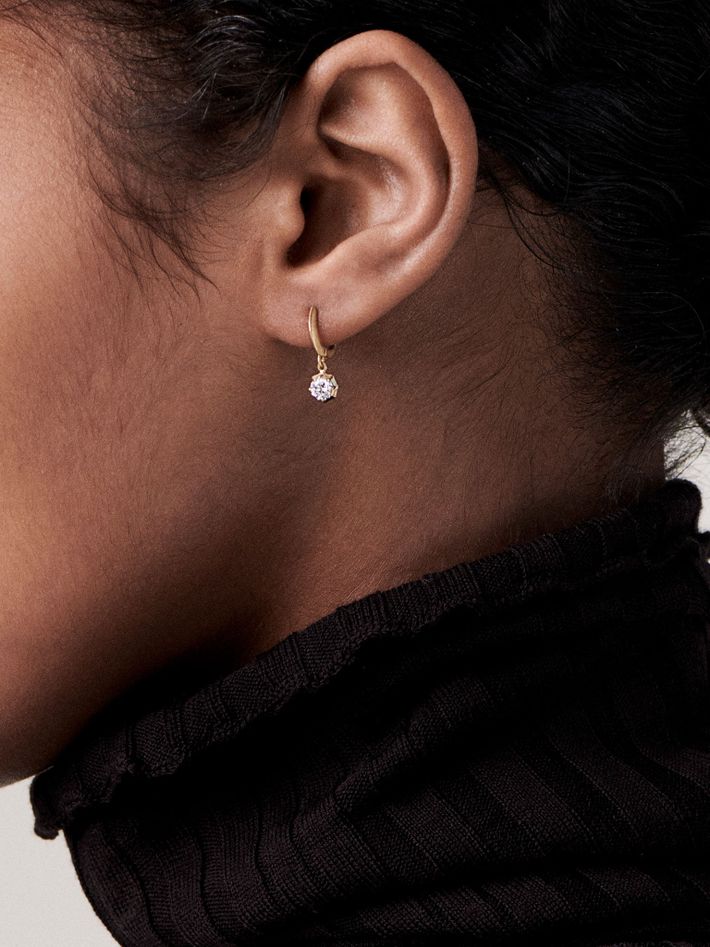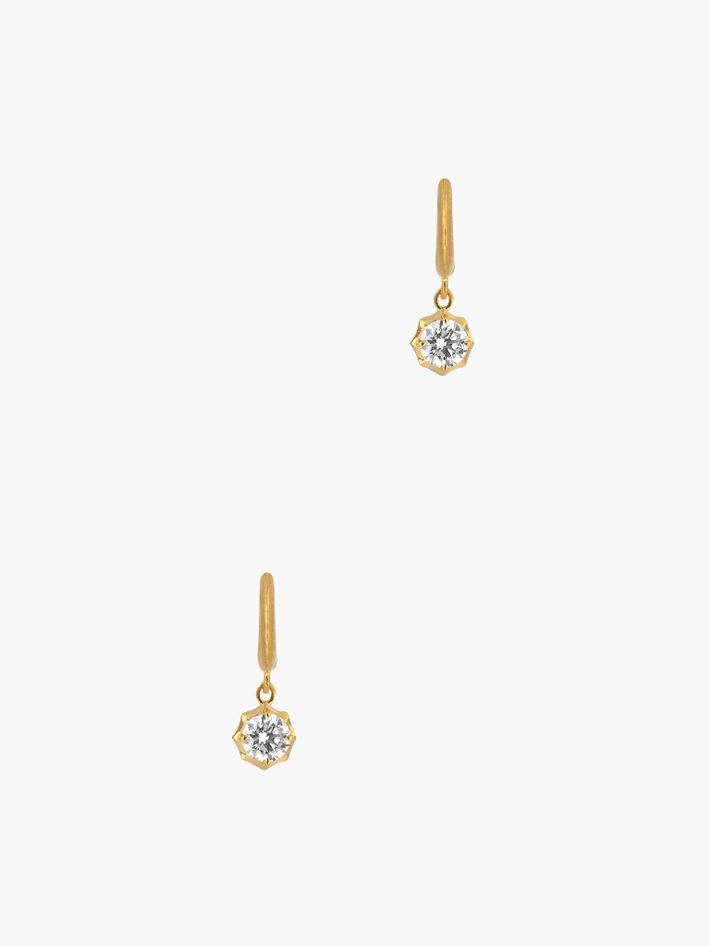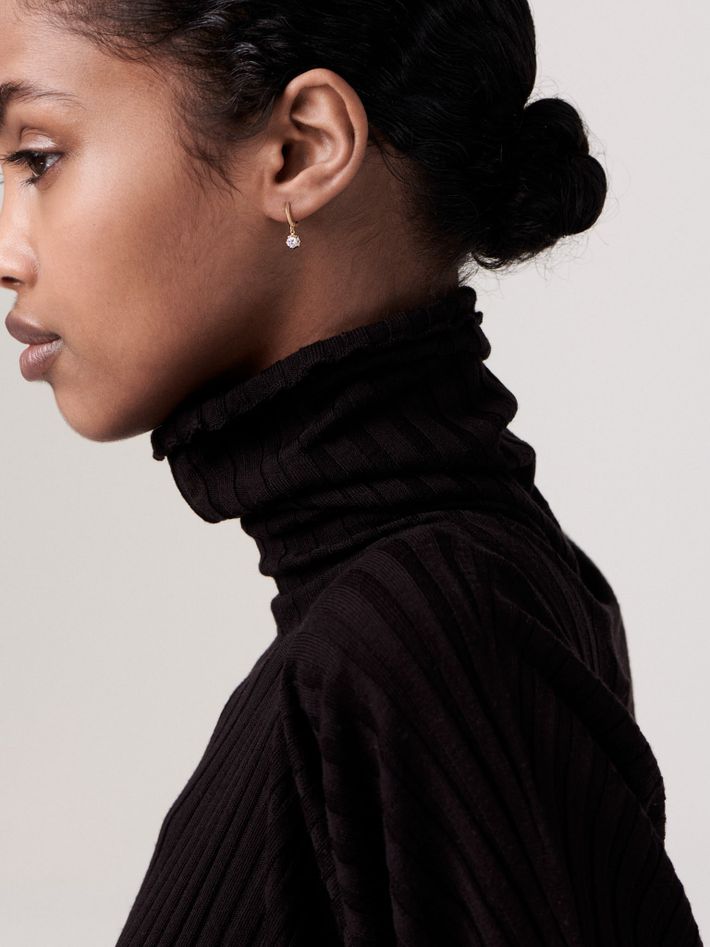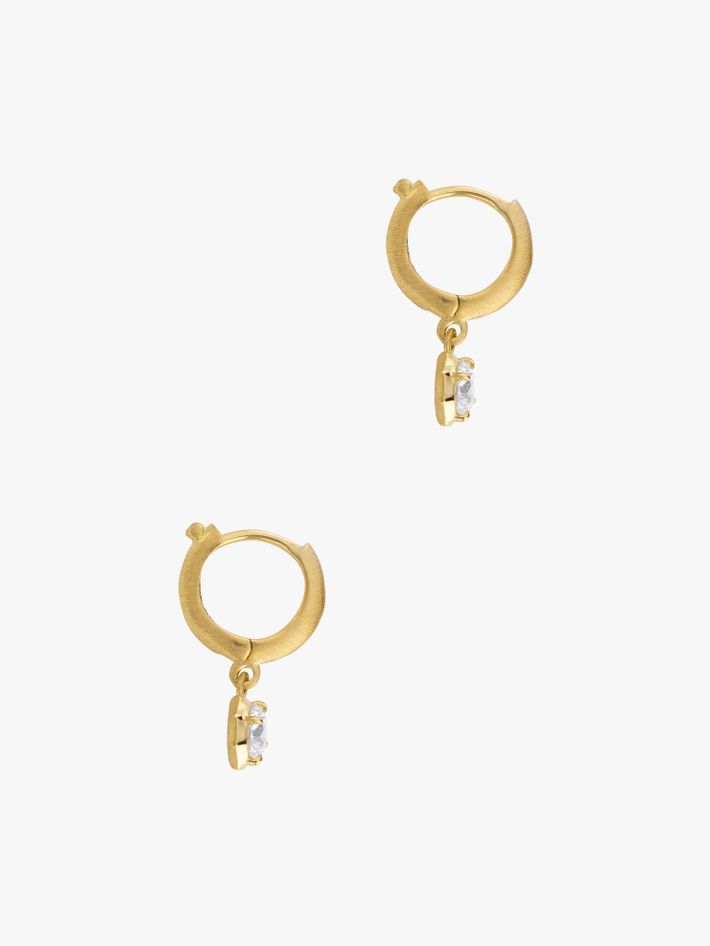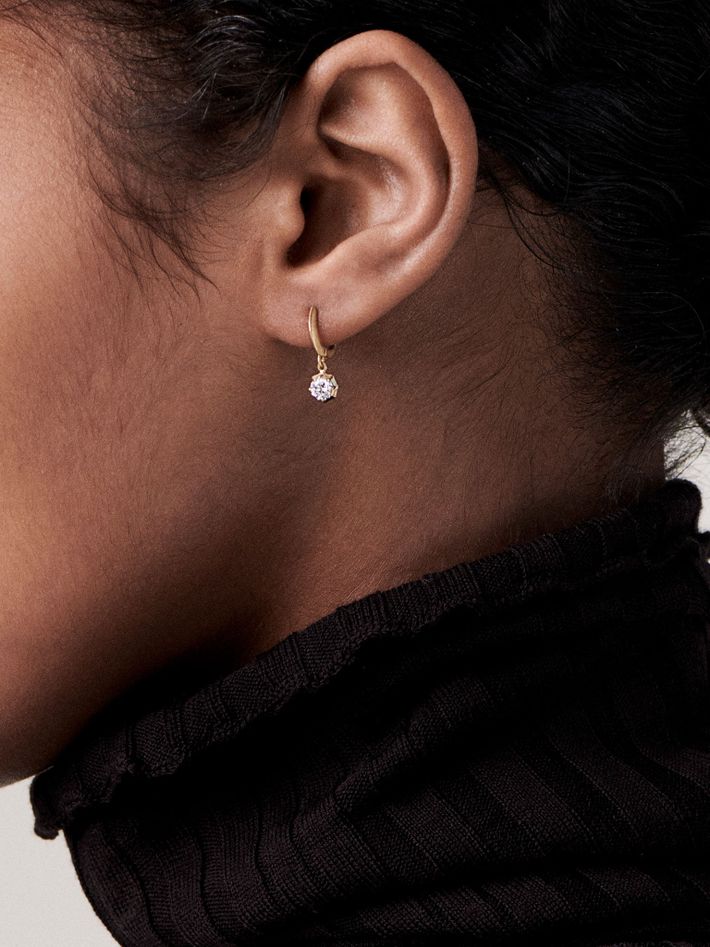 18 kt solid yellow gold
0.3 ct in 2 diamonds
Pair of earrings
---
Free shipping via DHL, fully insured
All taxes and customs duties included
Includes
certificate of authenticity
Ships in 1-2 days.
In stock
Certificate of authenticity
Designed & created by

Jade Trau

Issue date

11 August 2022

Location

New York
Digital certificate
All jewellery pieces sold or appraised by Finematter have a digital certificate of authenticity.
Besides proof of ownership, it verifies the quality of your piece, including designer, metal, and gemstones.
If you are buying this as a gift, it can be transferred to give the receiver direct access to the warranty, aftercare services, and more.
Product details
Metals
Yellow gold
A precious and highly durable metal which comes in different golden hues depending on its purity.
18 kt
75.0% gold content, a warm buttery yellow hue and considered the most classic gold. An exclusive as well as durable precious metal.
Solid
Made of a single precious metal, this piece will never oxidise or discolour and will keep its looks for generations.
Matte
Brushed surface gives an organic look. Will get more shiny with wear and can be brushed up later to regain its matte look.
Gemstones
2 × Diamonds
a 0.15ct round brilliant-cut diamond hanging on a knife-edge huggie (for each earring)
0.3 carat
The unit of weight for diamonds, equivalent to 0.2 grams, or about 6.4mm in diameter (slightly smaller than a regular pencil-end eraser)
S1
Clarity
Potentially still eye-clean (you won't spot inclusions with the naked eye), but inclusions will be noticeable under 10x magnification
G
Colour
Near colourless and rare white with a very slight warm tone, near impossible to detect. (Grade G)
Round
Shape
Size and fit
Huggies earring
Clasp
Closure
Made for you by
Jade Trau
Honouring the shape, the sensibility and the artistry around diamond cutting
Our curator Miranda says:
Jade's 20 years of experience makes for incredible pieces that give the ultimate self-expression. She seamlessly blends contemporary design with the inspiration of heirloom jewellery, and has also championed ethically-sourced diamonds from the get go.  Everything is handmade, from start to finish, under one roof in New York.
Ethically sourced diamonds

All made under one roof in NY

Recognisable 6-prong setting
Designer Interview
Jade Lustig: "I am really honouring the shape, the sensibility and the artistry around diamond cutting and what that brings to the mix."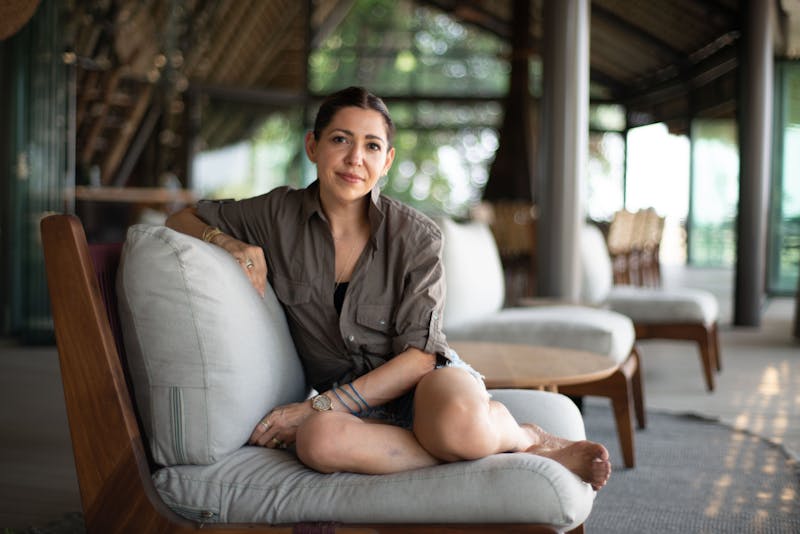 I think we should start with your background, because it's quite interesting and different from most other people who work as jewellery designers.
Yes, I was a diamond buyer for many years. I started when I was very young. When I was 18 years old, I started working with my grandfather. Essentially, I just came in for a Friday job in order to make some extra cash. Within a year, because he was getting older, and the family business had skipped a generation, he sent me to Antwerp instead of going himself. He had two brothers there who ran a very large diamond manufacturing company where they would get huge amounts of rough diamonds from De Beers, and since his nephews had taken over after his brothers, he thought it was time for me to go. I was literally thrown in at the deep end, flying to London to accept these rough diamonds. I had no idea what I was doing, but from there, I became the de facto diamond buyer for my grandfather for many years. We worked across the desk from each other.
Read more
People love how we ship their valuable purchases - free of charge