Sustainability
A matter of values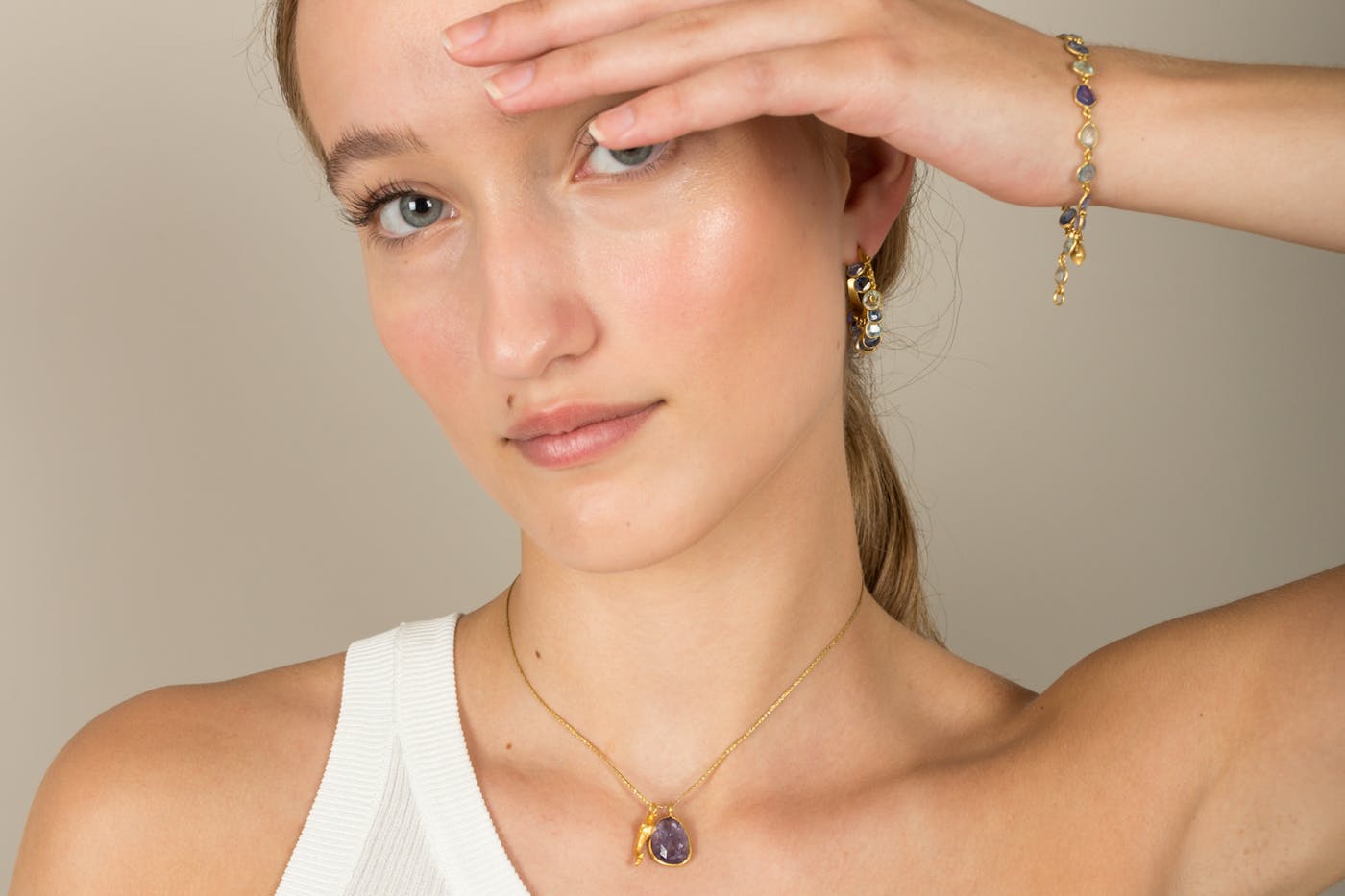 01. Creating Change on an Industry Level
02. Building an Infrastructure for Sustainability 
03. Helping Customers Make Informed Choices
04. Sustainability Labels
05. How We Can Do Better
01. Creating Change on an Industry Level
While fashion has long been under scrutiny for sustainability issues, the jewellery industry is often overlooked. The challenges, however, are just as real, and we need solutions to change behaviour and levels of information. 
The jewellery industry is highly fragmented, and with individual jewellery makers scattered across the globe, they often lack real opportunity to independently push for change on an industry level. From sourcing of materials to reducing waste and working ethically, there are a number of challenges that have yet to be overcome. And while many makers are doing everything in their power to work ethically and sustainably, parts of their supply chains are still clouded in obscurity. 
Our ambition is to help create transparency across the industry, engage with makers to understand their sustainability approach, help them strengthen it and facilitate knowledge-sharing between them. We want to continuously provide a platform for dialogue, educate ourselves in order to educate our customers, and push the industry forward.
02. Building an Infrastructure for Sustainability 
We believe in the idea that together; we are much stronger. As a platform, born digital and global, Finematter is in a unique position to deliver real change and impact across the industry. By creating an infrastructure for sustainability, facilitating experience- and knowledge-sharing between our makers, supporting them in creating, sourcing and scaling sustainably, we can set and influence industry standards. Our ultimate goal is to become an active player in building our makers' businesses in ways that are good for both the planet and their finances.
When it comes to customers, we do our utmost to create the best possible conditions for them to make informed choices. We want to cut through the industry noise and equip customers with the key facts that matter. With information and knowledge, we aim to take the first steps in changing consumers' behavior towards making more sustainable choices. 
03. Helping Customers Make Informed Choices
Since transparency lies at the heart of our philosophy, we have created a labeling system based on practices that we believe in. This means that every piece of jewellery on our site has undergone a careful investigation. The labeling is made to help customers make informed choices. From metal and gemstone provenance to socially mindful production, our labels are built on seven practices that we deem important for goldsmiths and customers to consider. They will develop over time, as we know best practices might change; especially as we continue to educate ourselves. 
04. Sustainability Labels
Clear Material Provenance
The origin of the stones and metals are known; from the specific mine to the way they are mined and the refinery they have been through.
Precious Metals: Fairtrade, fairmined or recycled
The piece is made from either fairtraded/fairmined metal or recycled metals. The metals are fairmined/fairtraded if mined in artisanal mines where processes are regulated by fair mining/fairtrade associations. The metals are recycled if no new metals were mined in the making of the piece; existing metals were melted to produce it.
Diamonds & Precious stones: Fairmined, recycled or labgrown
The stones or diamonds used to make the piece of jewellery are either fairmined, fairtraded, recycled or labgrown. The stones and/or diamonds are fairmined/fairtraded when mined in artisanal mines where processes are regulated by fair mining/fairtrade associations. The stones and/or diamonds are recycled when no new stones and/or diamonds were mined in the making of the piece. The stones and/or diamonds are labgrown when developed in a lab.
Highest Studio Standards
The piece is created in a studio adhering to the highest of studio standards, meaning the studio has proper ventilation, the maker and employees work under proper conditions and with no use of harsh chemicals.
Local Production
The piece is made locally in the maker's studio, most often by the maker herself or an assistant. None of the production is outsourced.
Direct, carbon-neutral shipping
The piece is shipped directly from the maker's studio to you, via the most direct route, and the shipment will be carbon offset. 
Recycled & compostable packaging
The piece is shipped in recycled and compostable packaging using FSC certified paper packaging which is fully recyclable and using no plastic.
05. How We Can Do Better
We will work hard to be at the vanguard of industry developments, and make sure we always push for innovative and sustainable practices and solutions. But knowledge is power, and since we are not all-knowing, we rely on information from multiple sources; often, one of our makers, a consumer or a third party knows something we don't. One of our finest jobs is to create the best possible settings for two-way communication and knowledge-sharing, and as we grow, we hope to become a place for open-minded discussion.