Recycle and earn
Recycle your jewellery for Gold Credit
At Finematter, we want to create a more sustainable industry.
If you have jewellery you no longer wear, give it new life by recycling it with us in exchange for Gold Credit. The precious metal we recycle will eventually be used by our partners to make new jewellery, moving one step closer to a circular jewellery industry.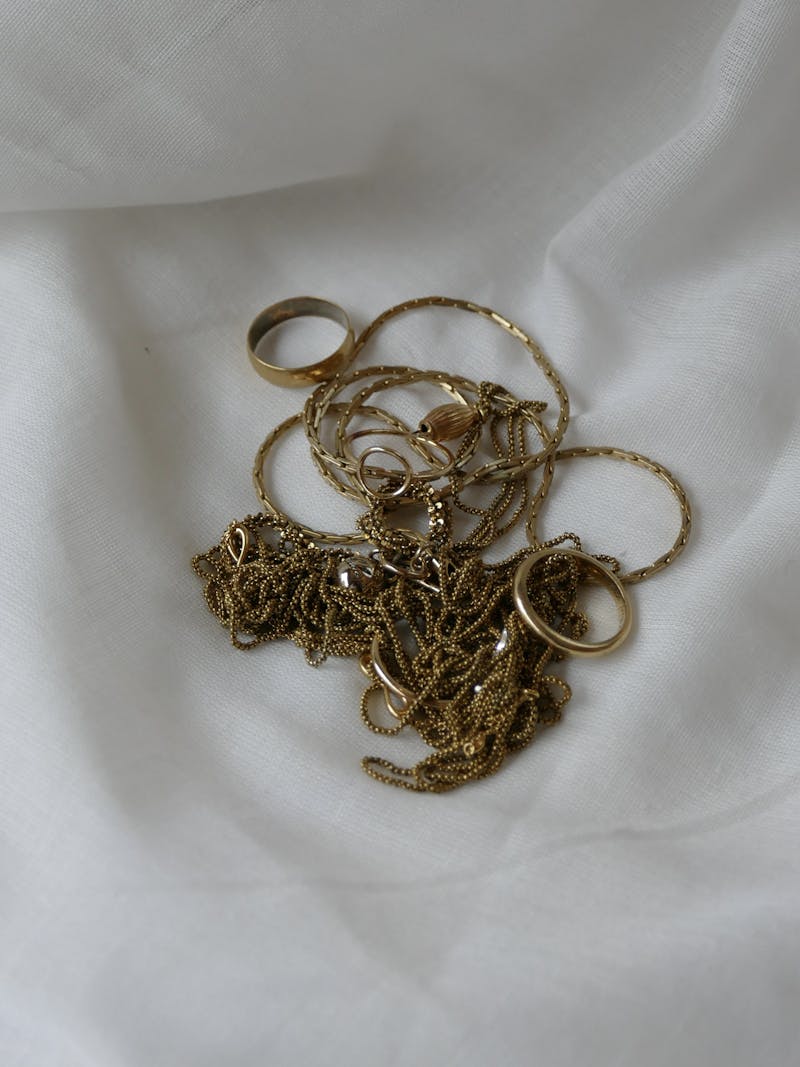 Benefits of trading in your old jewellery with us
Contribute to a more sustainable industry
Become part of a circular way of buying and producing jewellery.
Secure, free shipping
Your jewellery will be shipped safely with our insured pick-up and return service.
Pay less for new jewellery
That unused jewellery in your drawer can save you a lot on your next purchase.
No waiting, no fees
Spend your Gold Credit as soon as we have received your piece. You get 100% of the value — no fees.
Fill out the order form
We will give you an estimate of how much Gold Credit you can receive for your jewellery right away.
Get your recycling pack and send your piece to us
We will send you everything you need to pack and ship your old jewellery to us for recycling. Shipping is free and insured.
We will analyse your jewellery and confirm the Gold Credit
Once we have received your jewellery, we will accurately weigh and analyse it, and confirm the original estimate.
Use your Gold Credit to buy new jewellery
You will receive the credit in your Finematter account right away, ready to spend on new jewellery.
01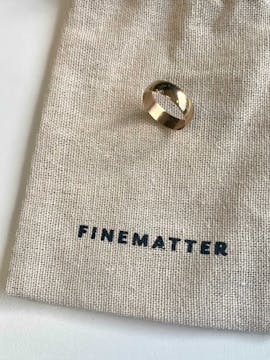 9kt gold, 4g, £106 credit
02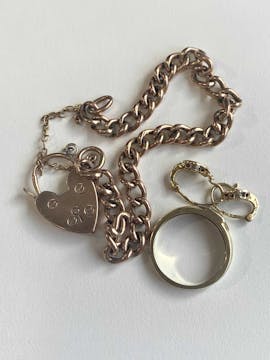 14kt gold, 12g, £330 credit
03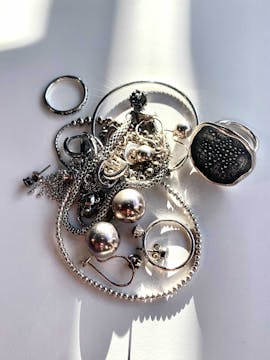 Sterling silver, 60g, £43 credit
04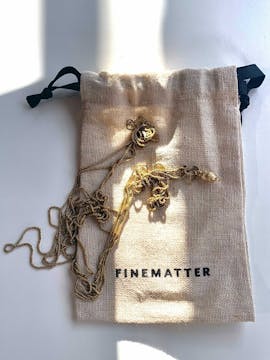 18kt gold, 42g, £1737 credit
RECYCLE ESTIMATE
How much is your pre-loved piece worth?
Get an instant quote and trade your pre-loved piece for Gold Credit.
Trade in your old jewellery for credit
Popular FAQs
What type of jewellery do you recycle?
+
I don't know what my jewellery is made of, how can I find out?
+
The hallmarks have worn off my jewellery. Can you still recycle it?
+
Can I recycle jewellery containing gemstones?
+
How will I get my Finematter credit?
+
How quickly will you issue my Finematter credit?
+
What can I spend my Finematter credit on?
+