How to care
Pearls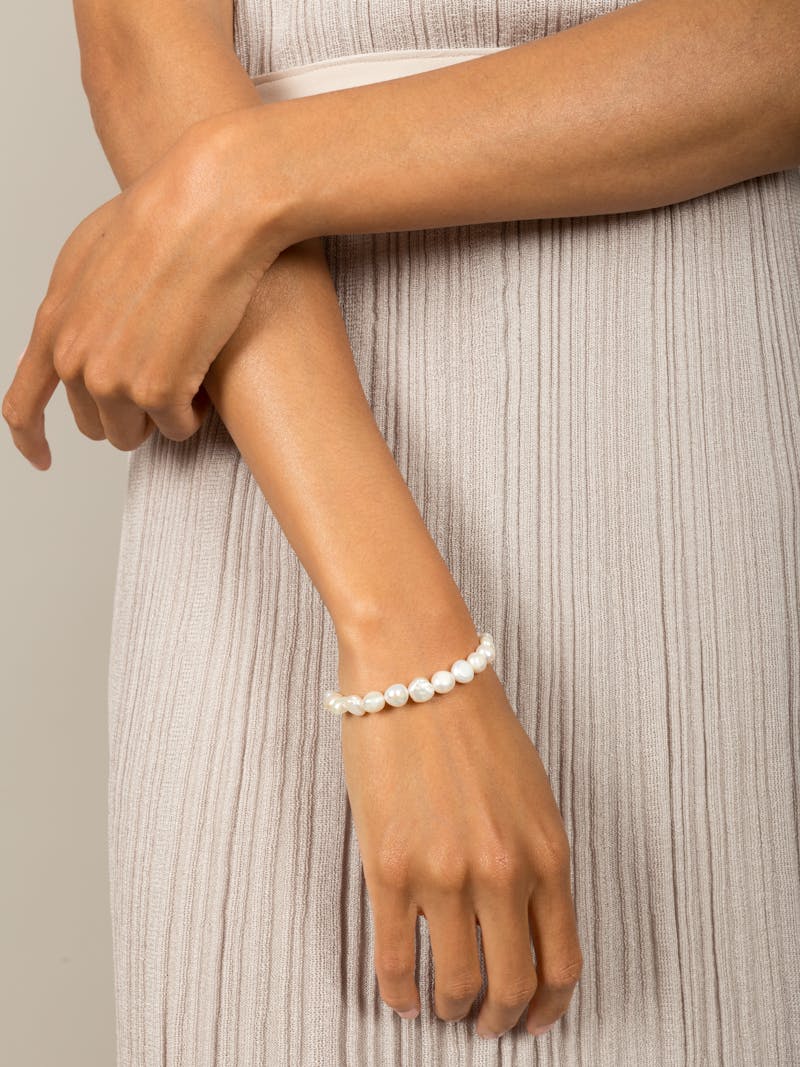 How to care for your pearl jewellery
Pearls are a staple for jewellery lovers, with their illustrious sheen capturing jewellery and collectors for centuries. That said, owning natural pearls can be a bit daunting as caring for pearl jewellery is completely different to caring for the other pieces in your jewellery box.
Prevention is key
The best way to care for your pearls is to be conscious of when and where you wear them. As an organic gemstone, pearls are more susceptible to chemical damage so it is best to exercise caution when wearing pearl jewellery. Perfumes, lotions and oils should always be applied before putting on your pearls. Equally, you should remove your pearls before exercising to prevent any damage caused by sweat, as well as before swimming or showering.
If your pearls do come into contact with chemicals, sweat, water or just look like they could use a quick clean you can always give your pieces a gentle wipe with a soft, microfibre cloth. Ideally you should gently wipe your pearls after each wear before storing them safely away. If you have a string of pearls try to avoid hanging them on jewellery hooks as this can put undue stress on the silk which can cause your strings to stretch.
Storage wars
The way we store our pearl jewellery is just as important as cleaning when it comes to aftercare. As pearls are porous and prone to scratching there are a few things you can do to ensure they keep their pearl essence for as long as possible. Your pearl jewellery should always be separated from other jewellery items in a soft pouch to prevent accidental scratches to the nacre. Pearls originate from the sea and thus require some moisture. Natural pearls can become dry and may crack as a result so your pearl jewellery should never be kept in an airtight container.
Regular maintenance
Jewellery can last forever if taken good care of. Luckily, there are several things you can do yourself to care for your jewellery. It all depends on its material properties, as jewellery shouldn't be cleaned and polished the same way – whether it is solid gold, plated gold, silver, diamonds, gemstones or pearls, each type should be cared for differently. We have collected our best tips and tricks for at home cleaning and polishing of your jewellery.
Looking to care for a different type of metal or gem? Find more after care guides here.