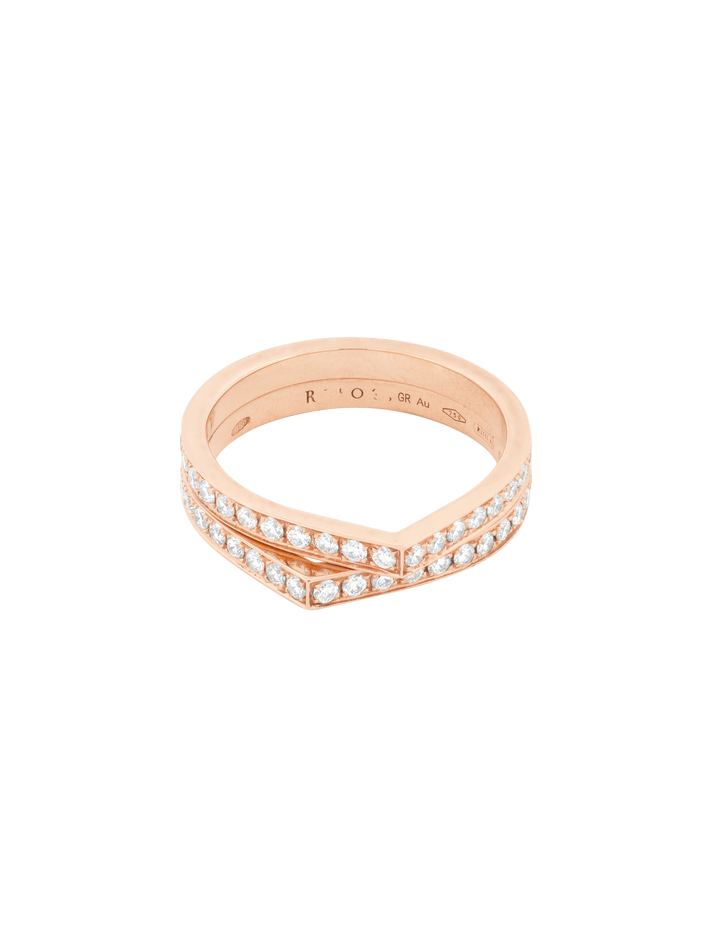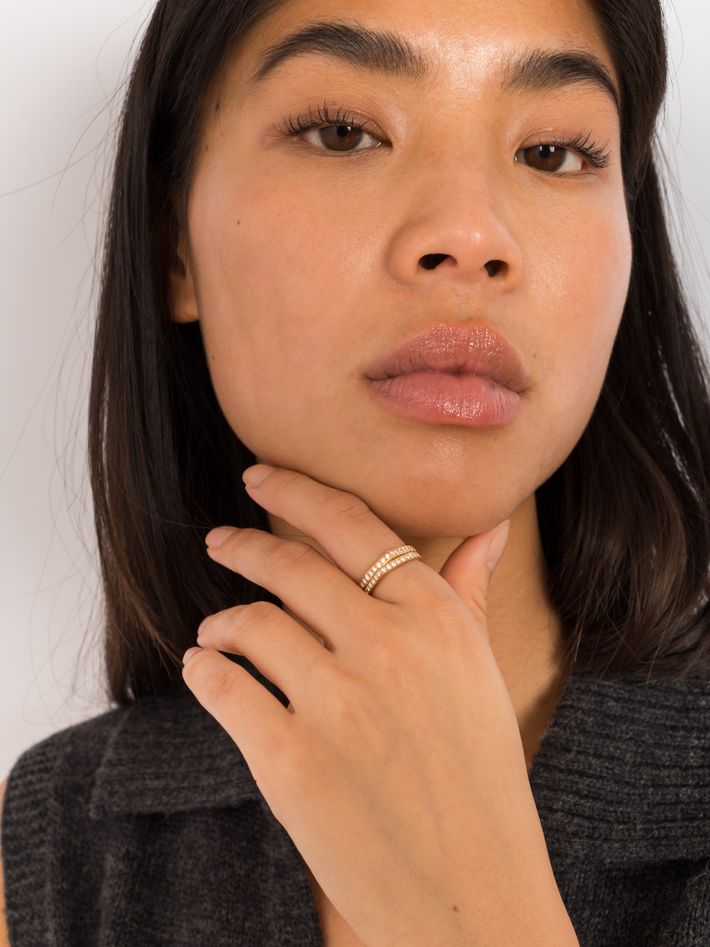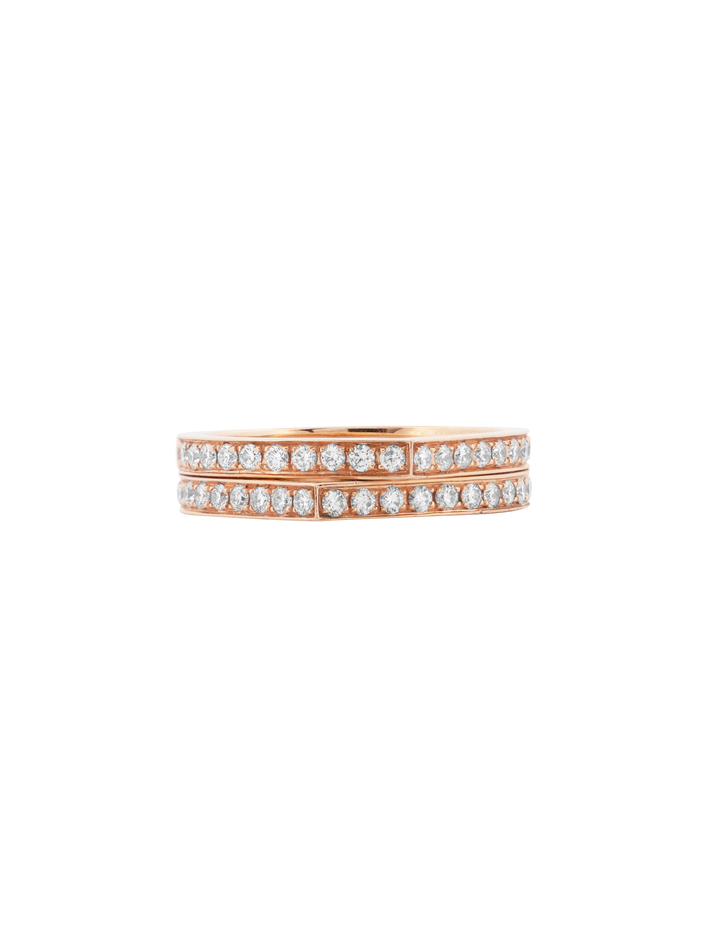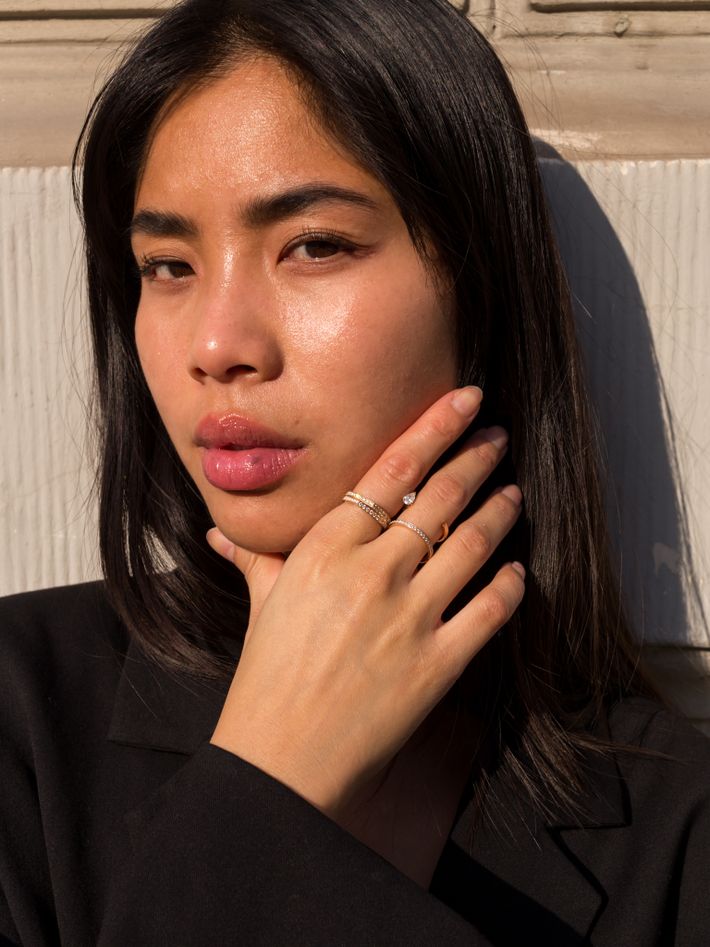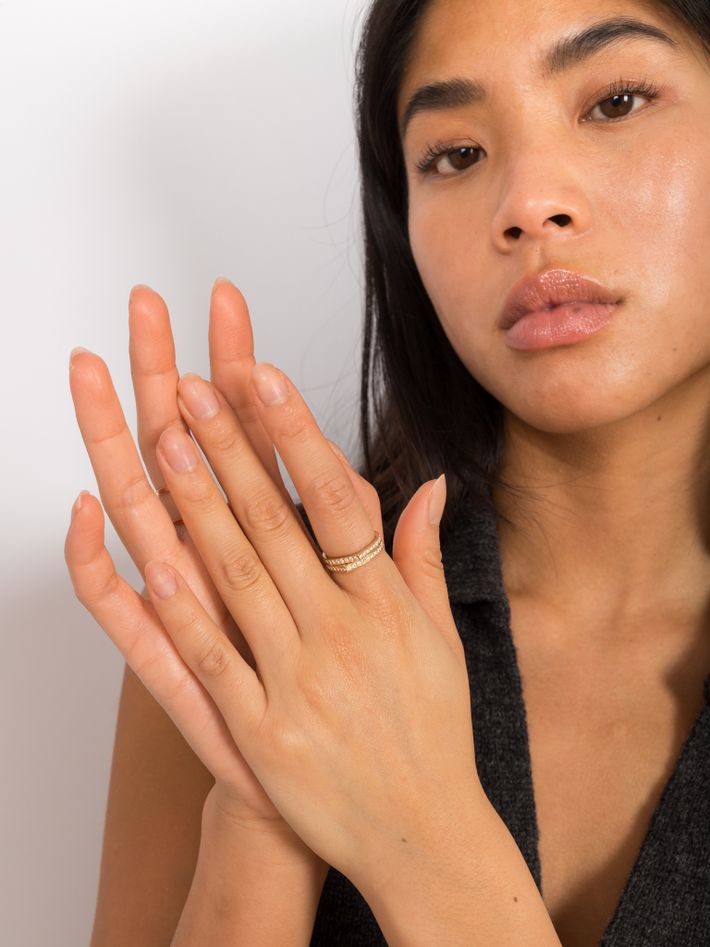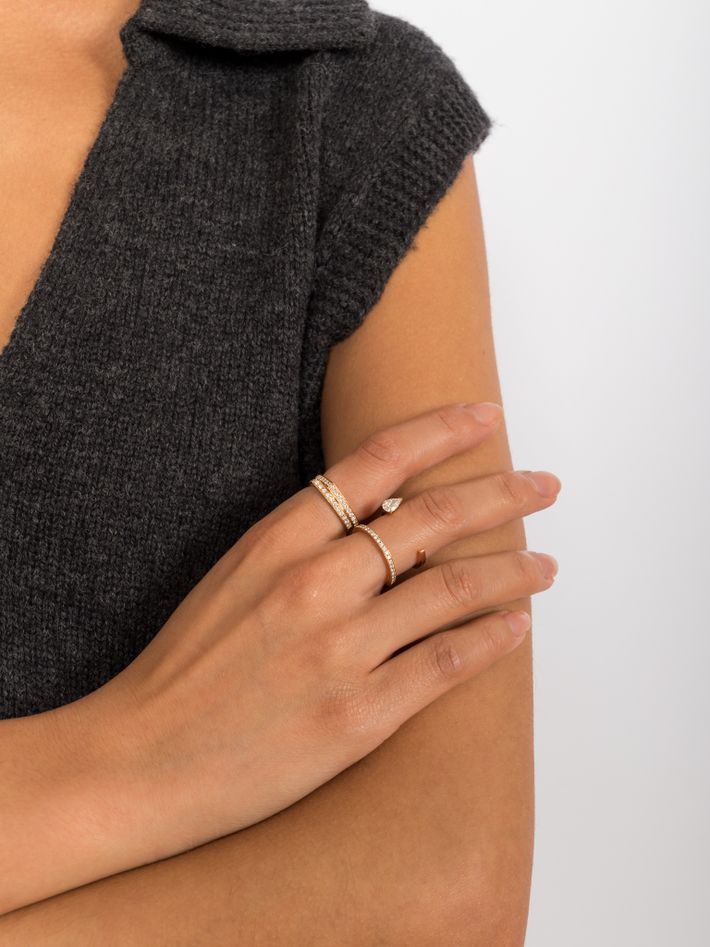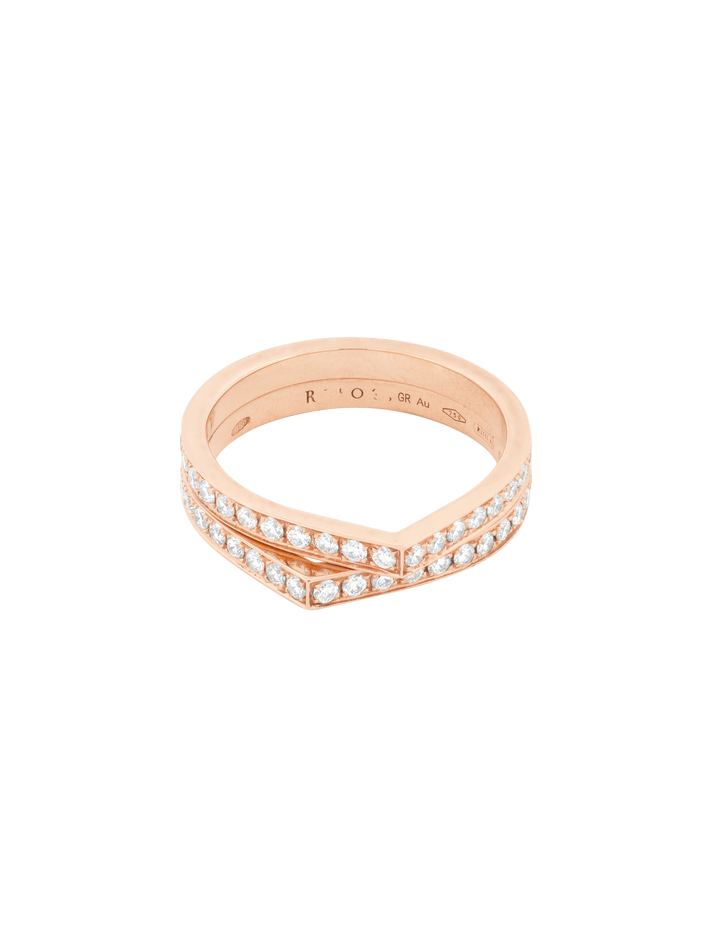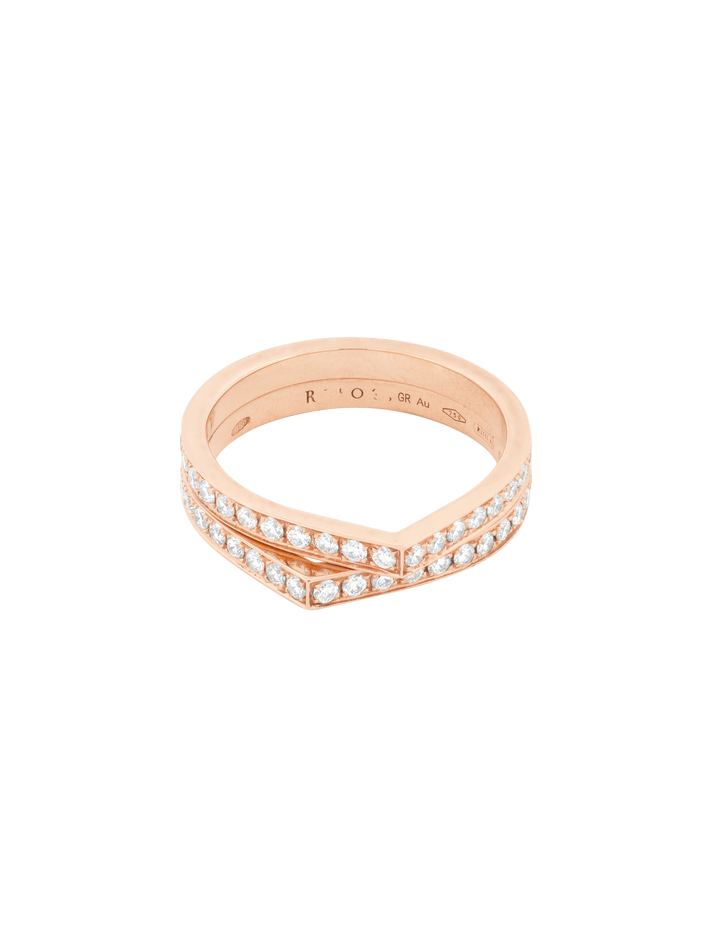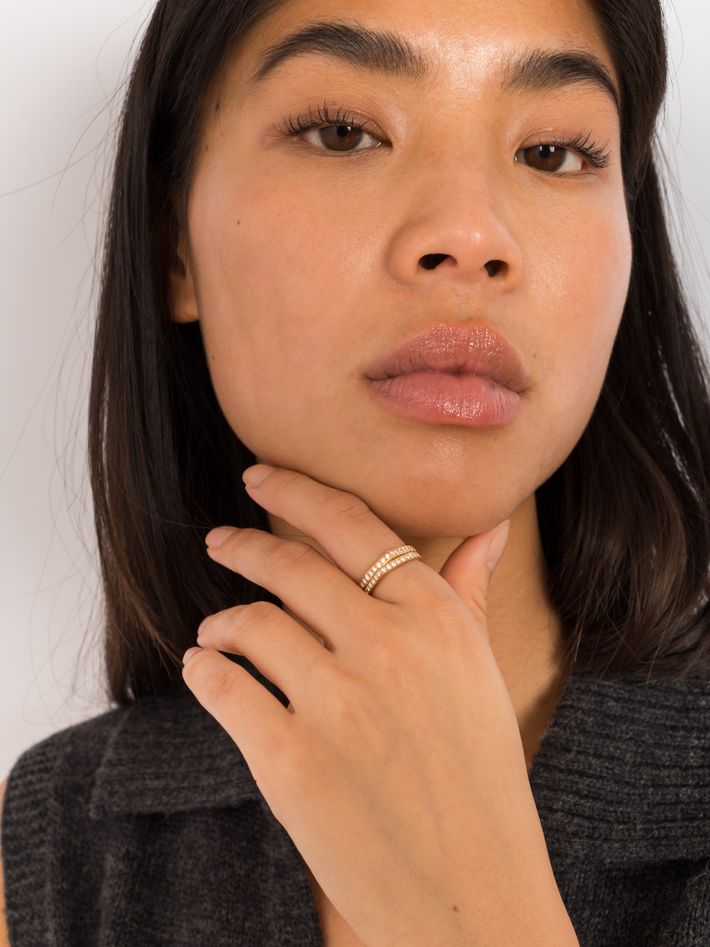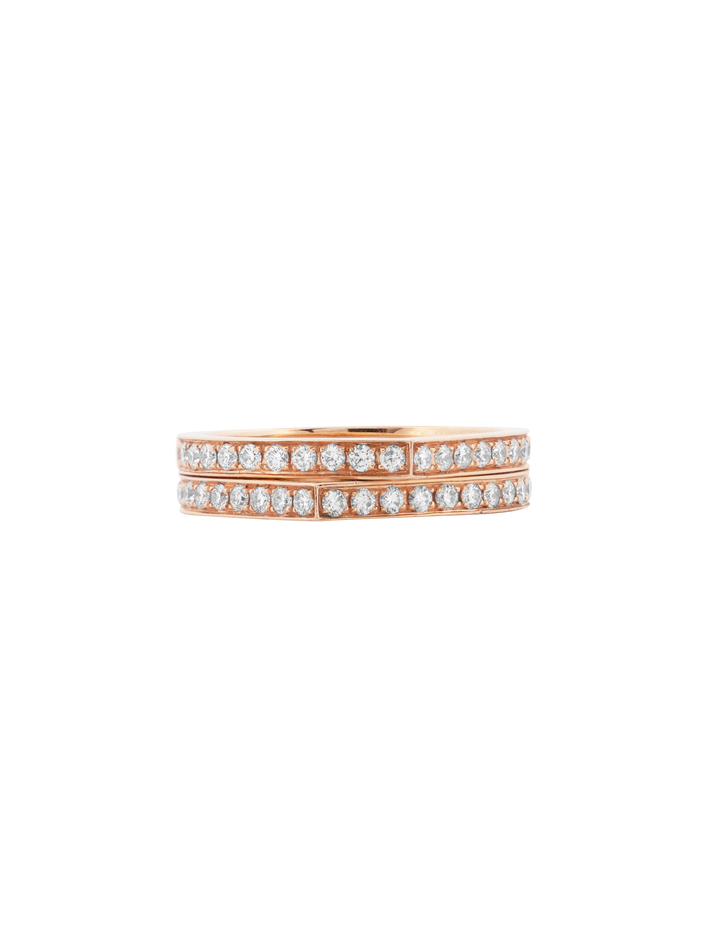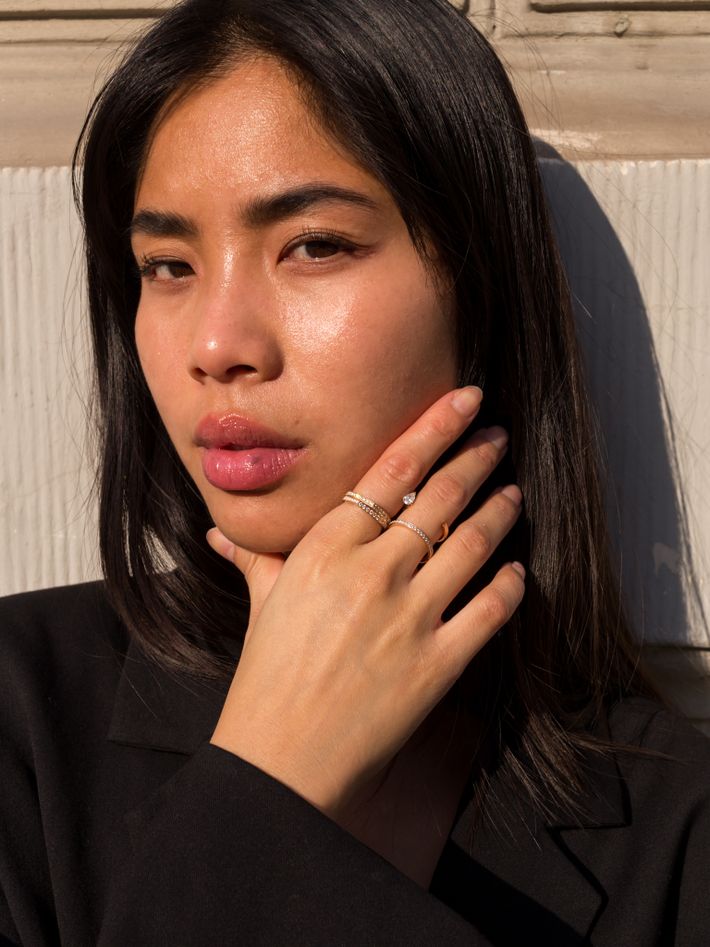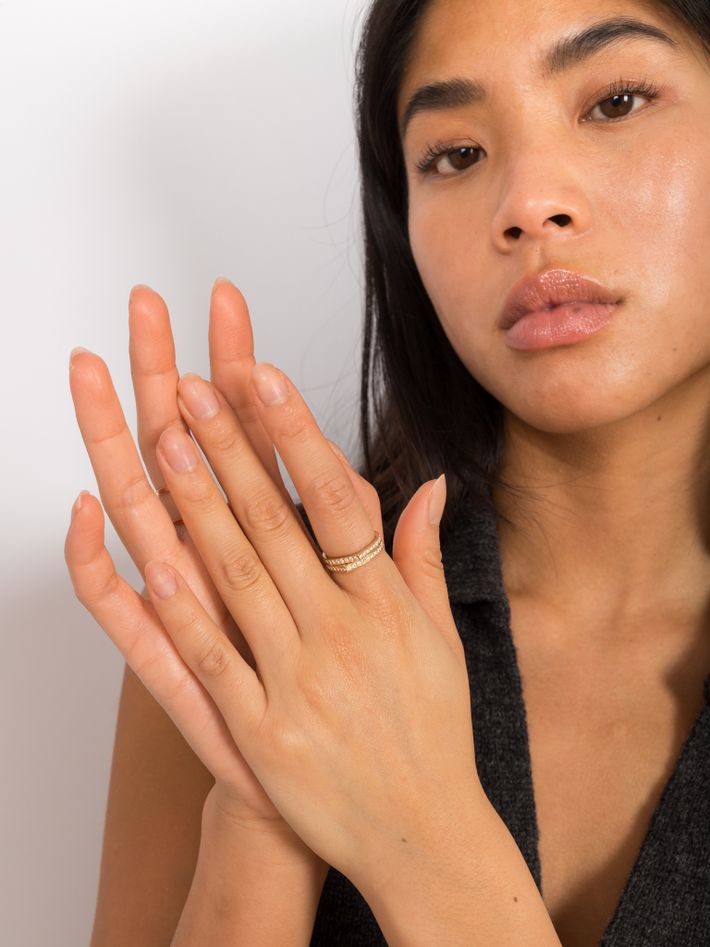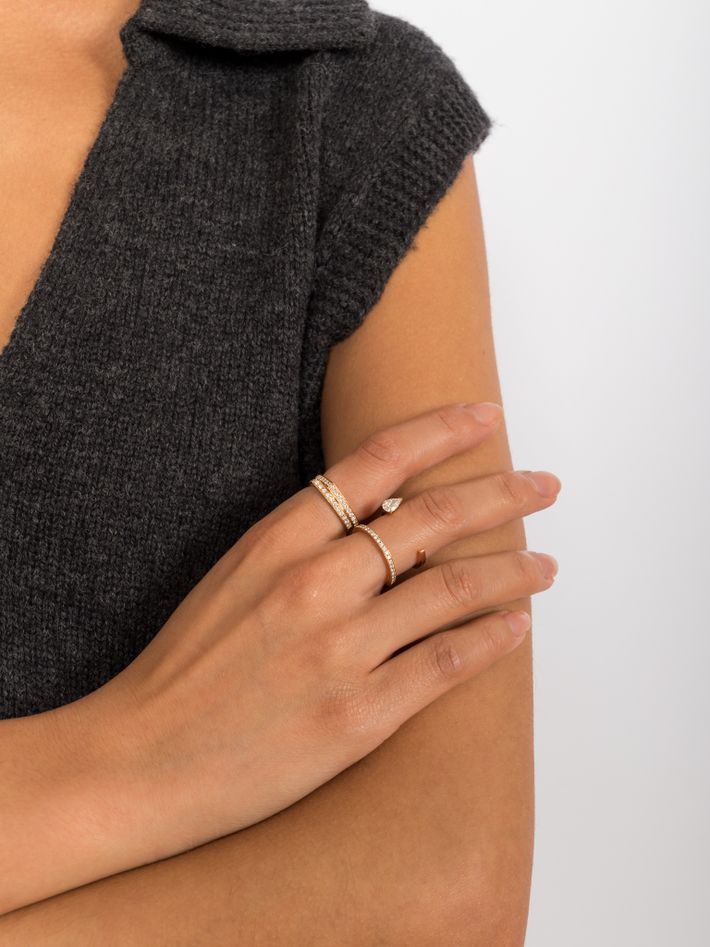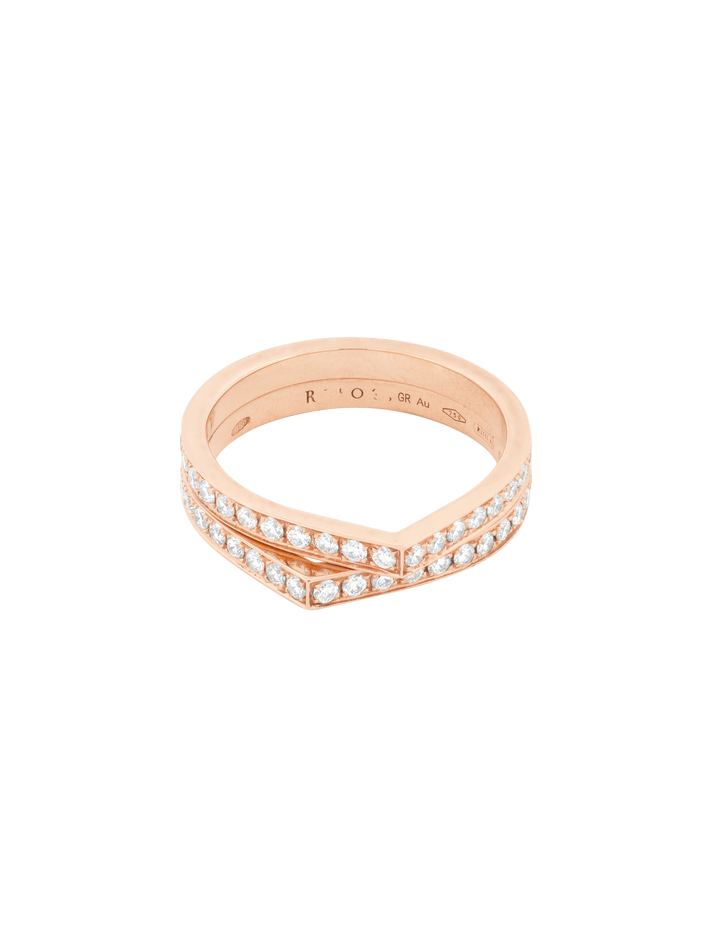 18 kt solid rose gold
0.52 ct in 42 diamonds
---
Free shipping via DHL, fully insured
All taxes and customs duties included
Includes
certificate of authenticity
Please select an option to see delivery time ↑
Certificate of authenticity
Designed & created by

Repossi

Issue date

3 October 2022

Location

Paris
Digital certificate
All jewellery pieces sold or appraised by Finematter have a digital certificate of authenticity.
Besides proof of ownership, it verifies the quality of your piece, including designer, metal, and gemstones.
If you are buying this as a gift, it can be transferred to give the receiver direct access to the warranty, aftercare services, and more.
Expert digest
Crafted in their signature pink gold, this is a standout piece with the recognisable antifer peak design.
Miranda Williams, Finematter
Brand Recognition
Gaia pioneered a new wave of modern design from the heritage of her family's jewellery maison. The now iconic floating diamond and unique blend of pink gold, along with a league of admirers, make this a must-have brand.
Product details
Metals
Rose gold
A combination of gold and copper which comes in different rose-tinted hues depending on its purity.
18 kt rose
75.0% gold content, rich rose hues. An exclusive and durable precious metal.
Solid
Made of a single precious metal, this piece will never oxidise or discolour and will keep its looks for generations.
Polished
The surface has been polished to give it a bright shine. It can always be repolished to regain its shine after wear.
Gemstones
42 × Diamonds
2 rows of white pavé diamonds, averaging 42 diamonds.
0.52 carat
The unit of weight for diamonds, equivalent to 0.2 grams, or about 6.4mm in diameter (slightly smaller than a regular pencil-end eraser)
VVS2
Clarity
Inclusions so slight they are extremely hard for even a trained gemologist to see under 10x magnification
G
Colour
Near colourless and rare white with a very slight warm tone, near impossible to detect. (Grade G)
Round
Shape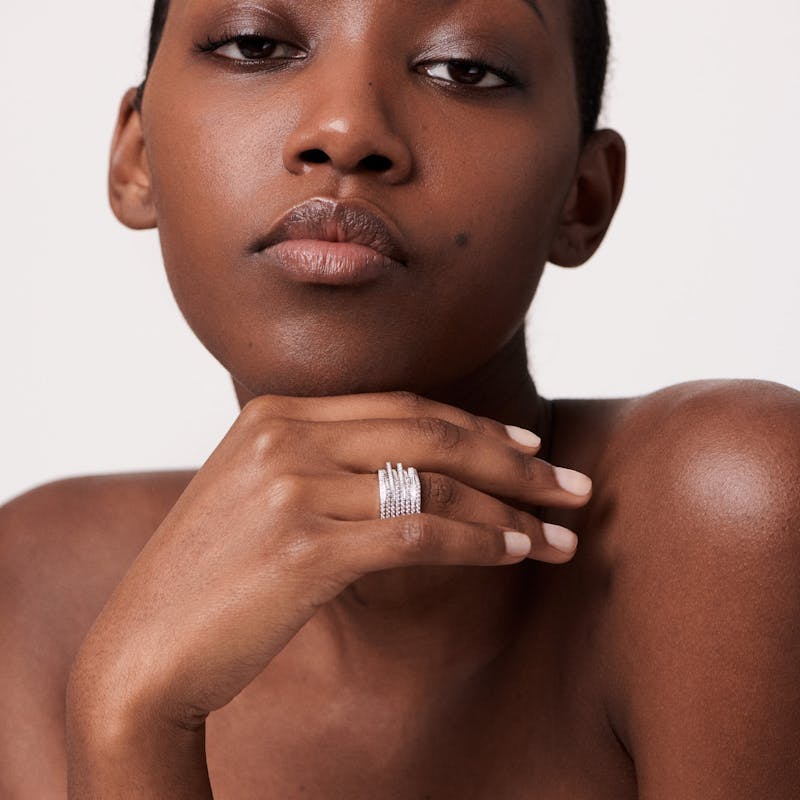 Collection
Antifer
The iconic Antifer collection refers to a simple line forming a strong peak, architecturally stacked in an asymmetrical rhythm to suggest a cliff. The collection ranges from wedding bands to more complex constructions where the peaks are built up to suggest a mineral structure, inspired by the shape of the Antifer cliffs in Normandy. Thus, Antifer perfectly embodies the architectural design of Repossi: an unexpected contrast of curves, volumes, and sharp angles.
View all (15)
Made for you by
Repossi
A heritage jeweller regenerated to avant-garde visions and new incarnations of timeless jewellery
Our curator Miranda says:
Gaia pioneered a new wave of modern design from the heritage of her family's jewellery maison. The now iconic floating diamond and unique blend of pink gold, along with a league of admirers, make this a must-have brand.
3rd generation heritage jeweller

Flagship store on Place Vendôme

Creative Director Gaia Repossi has her own cult following

Celebrated by fashion insiders
Designer Interview
Gaia Repossi: "I play a lot with the collective unconscious, which is why I like antique and tribal jewellery. It is just a way to express a narrative and a dialogue."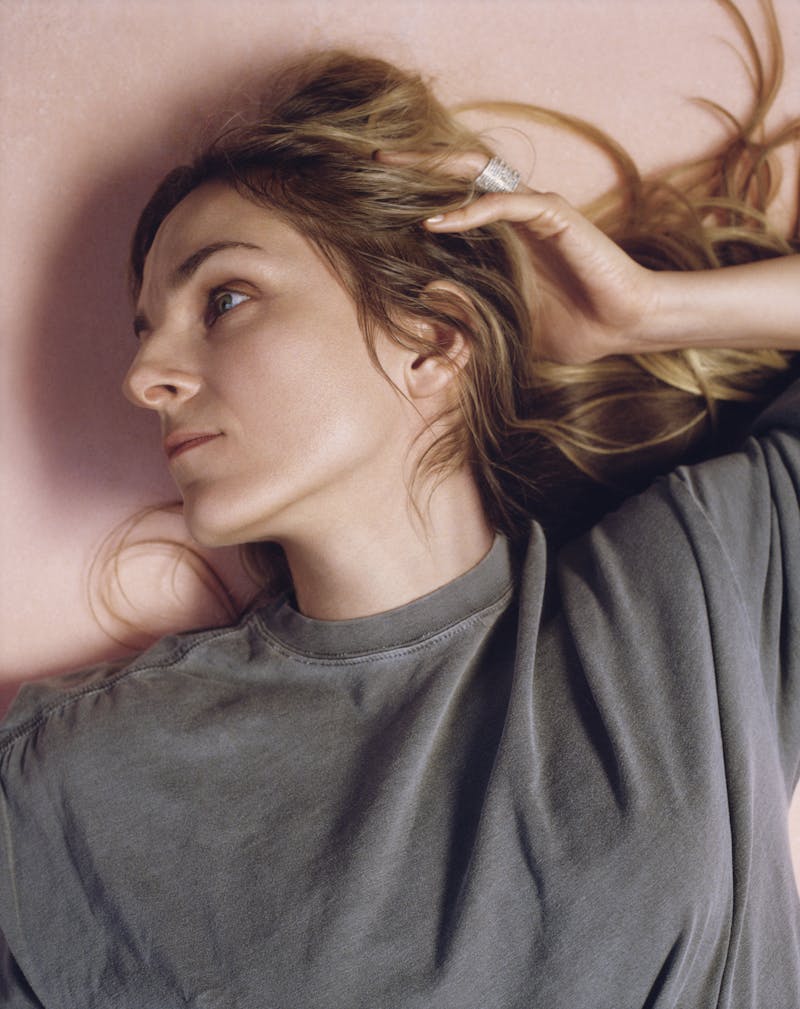 Repossi was founded in 1957, so you come from a long history of creative jewellery talent, but initially, you studied fine arts. What convinced you to go into the family business after all?
I didn't really want to do this profession, but I was living in Paris at the time, and my father had his communications and part of the design offices here in Paris. I slowly started advising him, and later on I tried a few projects and designs, and it worked. I think it was my father's approach and his way of giving me freedom and total trust; I felt like I could express myself enough. The respect and the interest he had in giving me all the space I needed was a beautiful way to slowly convince me to finish what I started.
I read that you put yourself in the position of a "stranger", which allowed you to question the foundations of the old world, can you elaborate on this position?
What happens when you don't necessarily want to do a certain profession or you are sort of an outsider because you are younger and you have a different point of view, you slowly develop a sort of distance that allows you to rethink things. One of the reasons why I wasn't interested in pursuing this career was basically because of what I wanted to change. I was questioning why contemporary jewellery didn't fit nowadays silhouette. Why it was only fashion that reinvents itself and makes desirable things, and why jewellery really did not relate to me. I wanted an identity that women could identify with. I wanted an image that fit the time we are in now.
Read more
People love how we ship their valuable purchases - free of charge