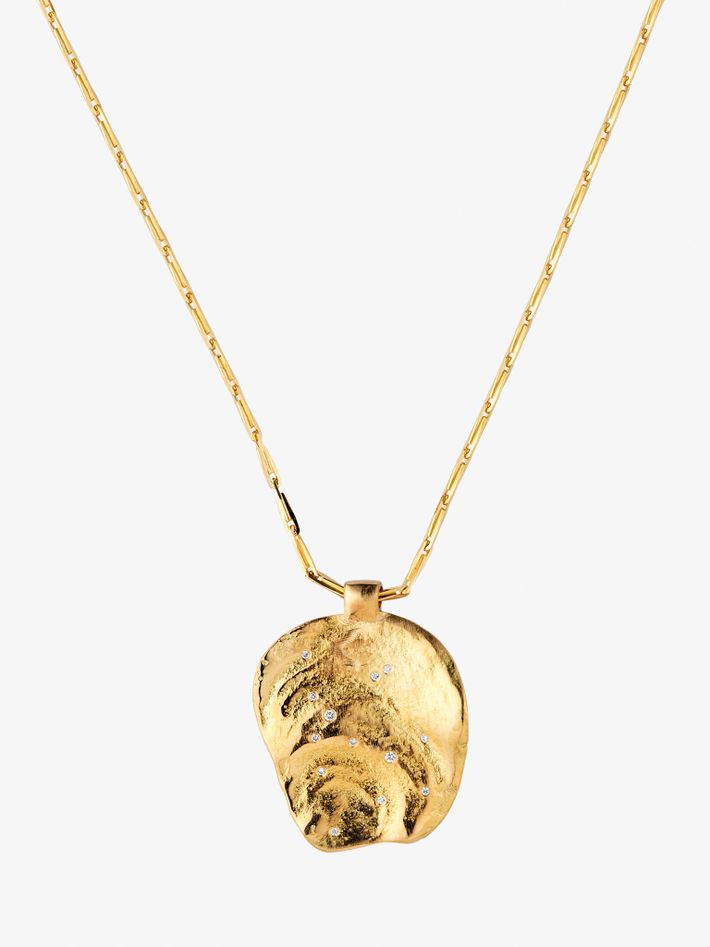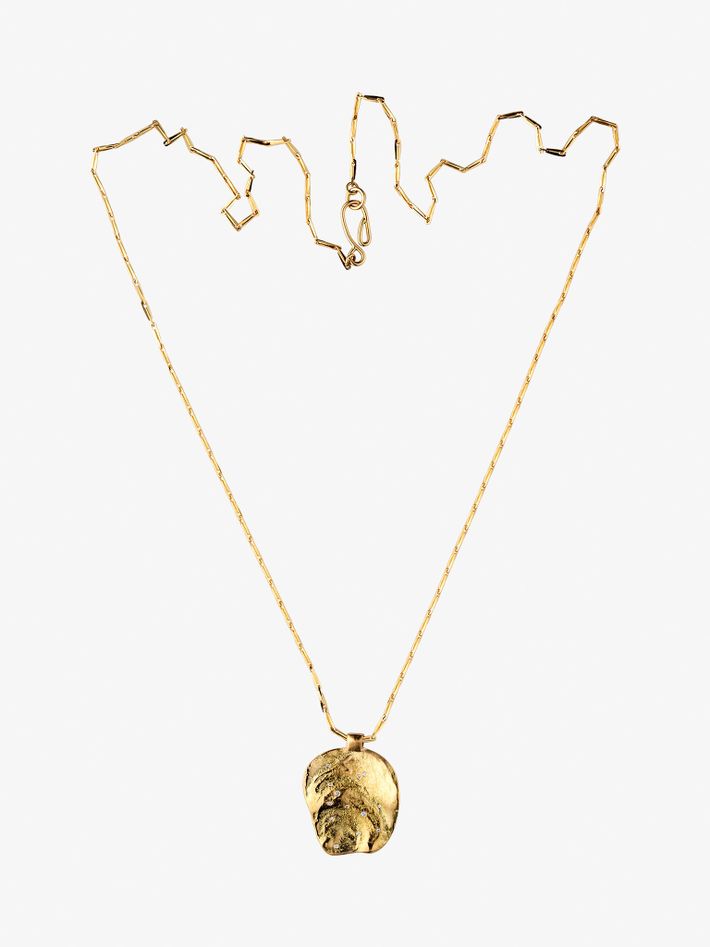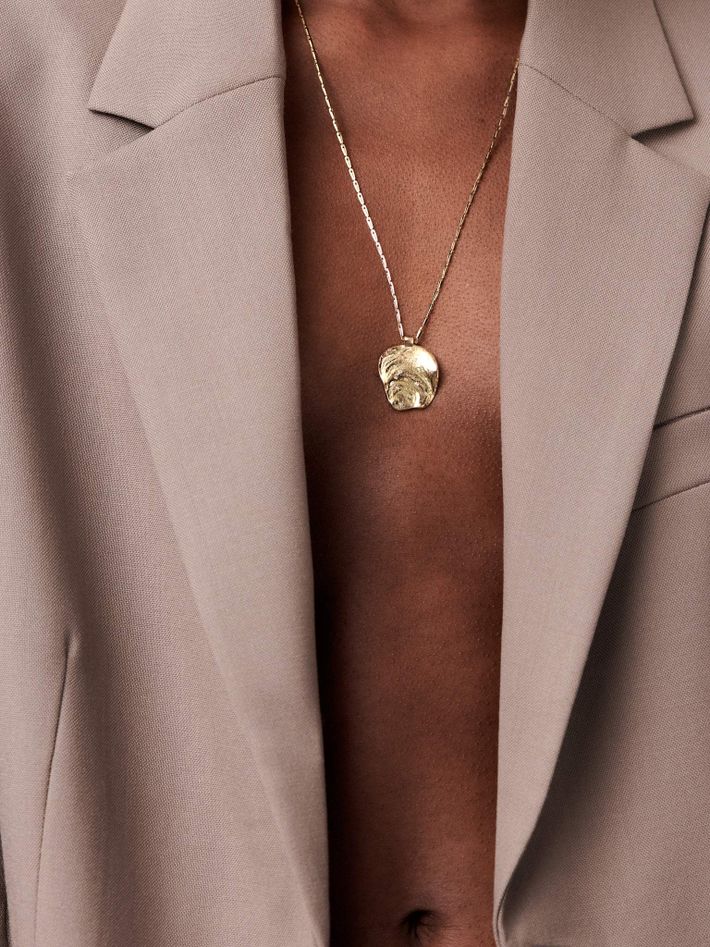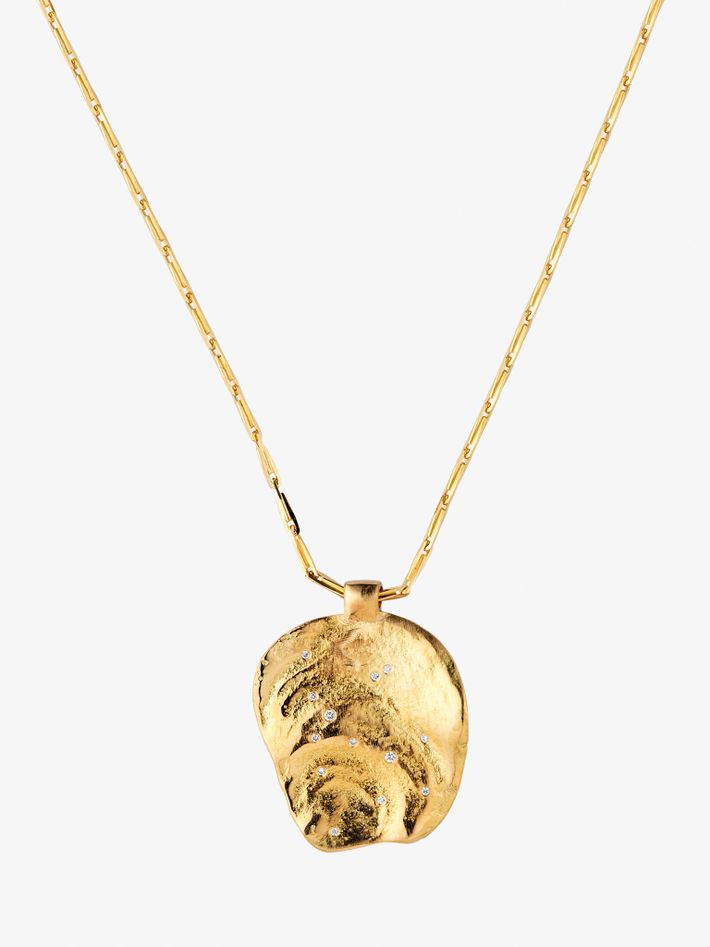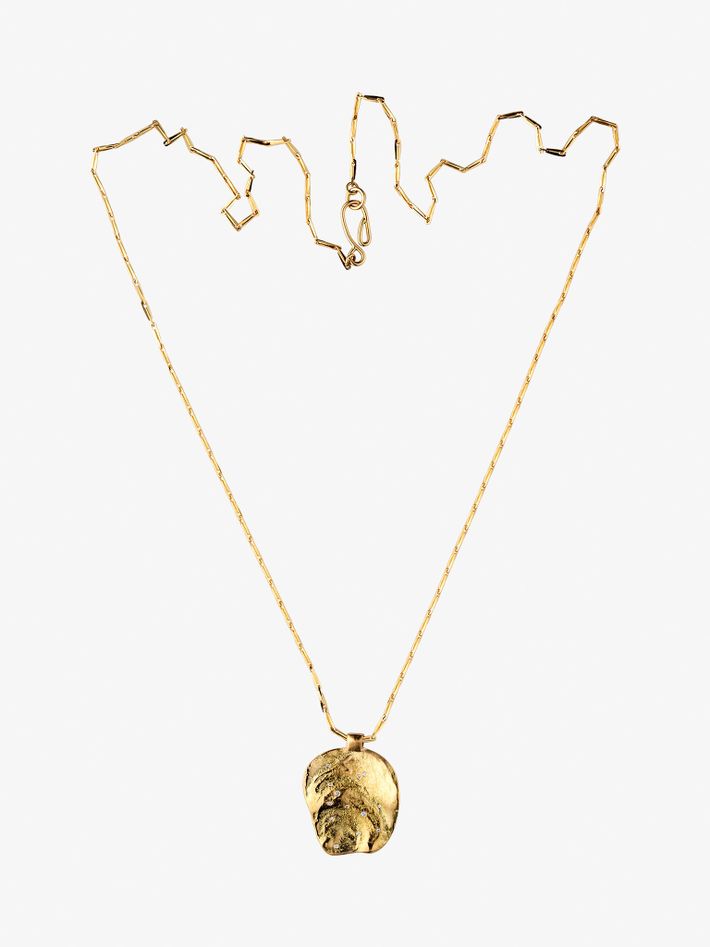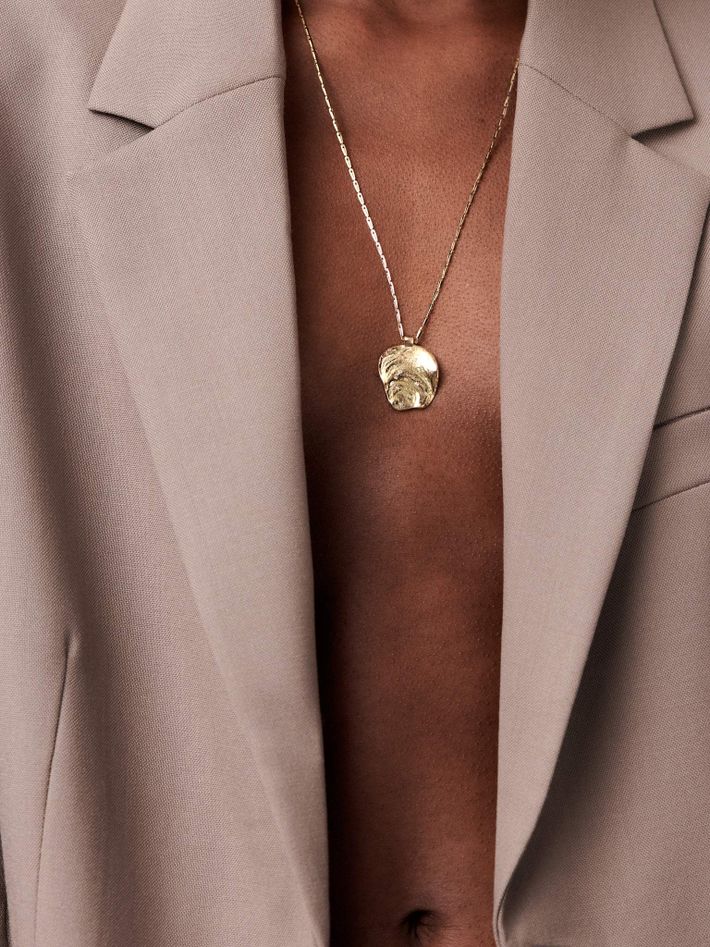 18 kt solid yellow gold
13 diamonds
---
All taxes and customs duties included
Free shipping via DHL or UPS, fully insured
Includes
certificate of authenticity
Product details
Metals
Yellow gold
A precious and highly durable metal which comes in different golden hues depending on its purity.
18 kt
75.0% gold content, a warm buttery yellow hue and considered the most classic gold. An exclusive as well as durable precious metal.
Solid
Made of a single, solid precious metal or metal alloy. Highly durable, can always be re-polished to regain its shine after wear.
Matte
Brushed surface gives an organic look. Will get more shiny with wear and can be brushed up later to regain its matte look.
Gemstones
Diamond
A total of 13 white diamonds, 0.075cts
VVS1
Clarity
Inclusions so slight they are extremely hard for even a trained gemologist to see under 10x magnification.
F
Colour
Almost completely colourless, a rare white and highly valuable. (Grade F)
Round
Shape
Size and fit
Pendant necklace
Hook
Lock
58.5cm
Length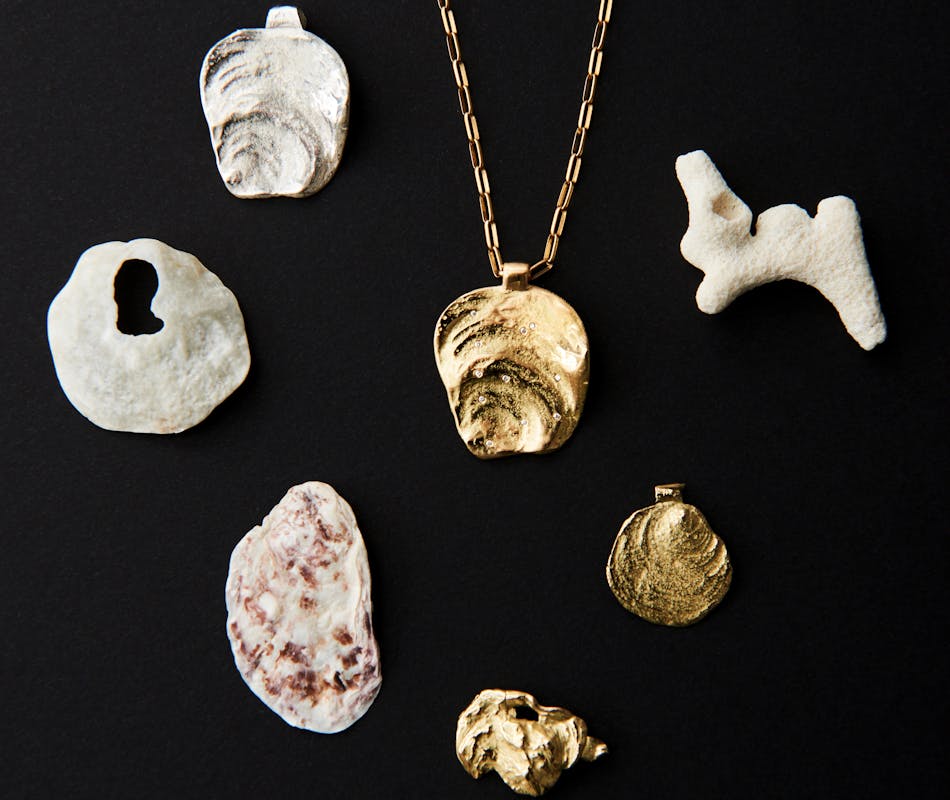 Collection
Nebula
The Nebula collection is a collection of opposites: merging simple shapes with the extravagant. The organic curves of the ocean in contrast to the sharp horizon. The black night sky with its bright and shiny stars. Using a lot of tiny diamonds to resemble the light and beauty most likely found in the smallest of places, and smallest of things that human beings create. The pieces are a celebration of unity and love, but also a reflection on the fact that you cannot enjoy the light if you don't know darkness.
View all (13)
Made for you by
Jo Riis Hansen
Innovative and visionary fine jewellery collection exclusively for Finematter
Our curator says:
A visionary designer who makes distinctive jewellery that will last a lifetime. Jo seamlessly blends her passion for contemporary design with luxurious and high quality materials. Her work with pearls is the best of the best.
Handcrafts everything in her own studio

Cult following by Scandi fashion crowd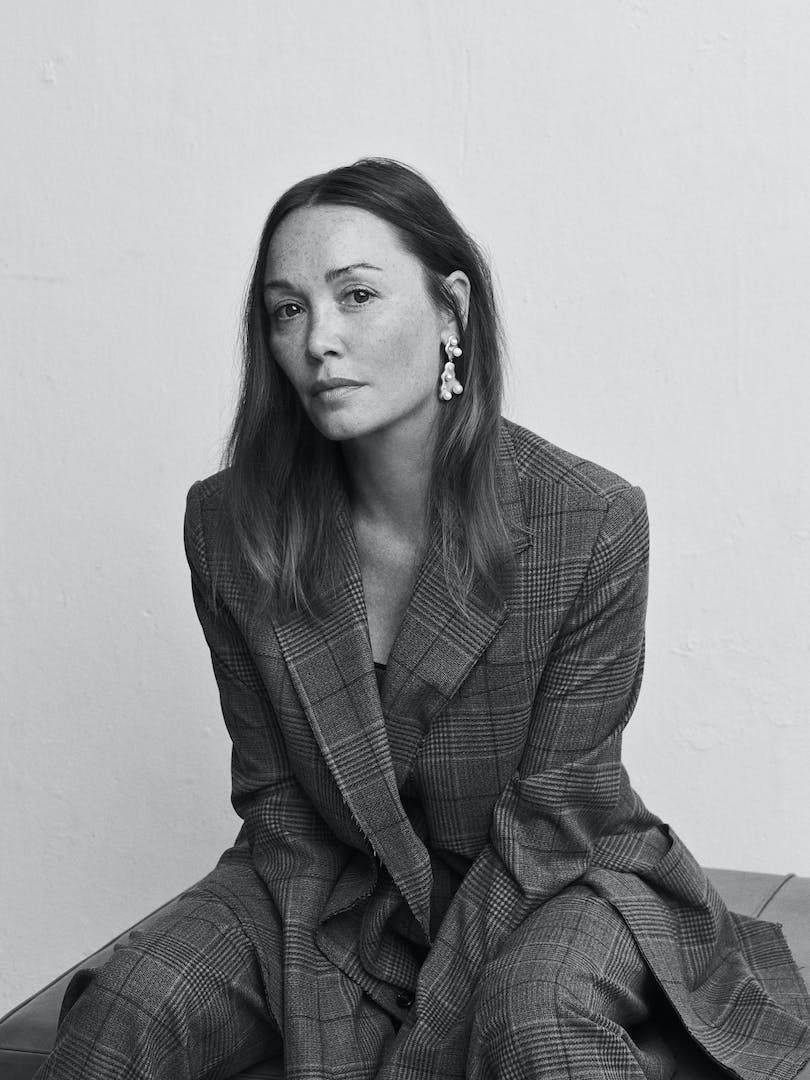 People love how we ship their valuable purchases - free of charge